To say the 'Real Reno' stories are some of the most popular on the site would be an understatement. Whether looking for design inspiration or simply a bit of old-fashion voyeurism, there's nothing quite like getting inside a fabulous home. From a clever 1980's apartment overhaul in Melbourne to the wildly popular Palm Springs inspired 'Bilinga Beach Abode' renovation in Queensland, 2018 was a great year for renovations and here are some of our favourites.
A sumptuous guest suite
Interior designer Lynne Bradley waved her magic wand and created this stylish and sumptuous guest suite in Sydney that features a kitchenette and layers of soft furnishings. Both Jen and I agreed that we'd find it hard to extract ourselves as house guests!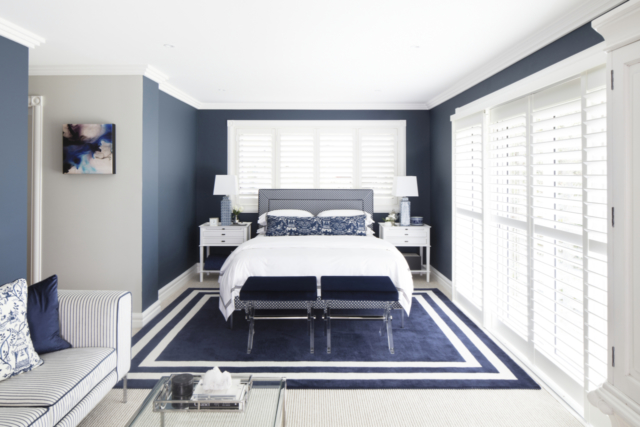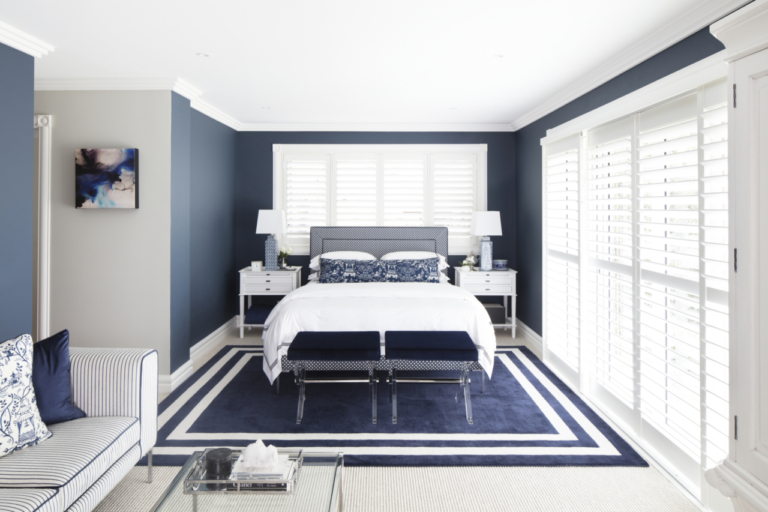 "My brief was to create an elegant, sophisticated and inviting suite that oozed luxury and comfort. My clients want to make their guests not only feel at home but also to feel private from the workings of the rest of the home," says Lynne and I'd say she nailed it!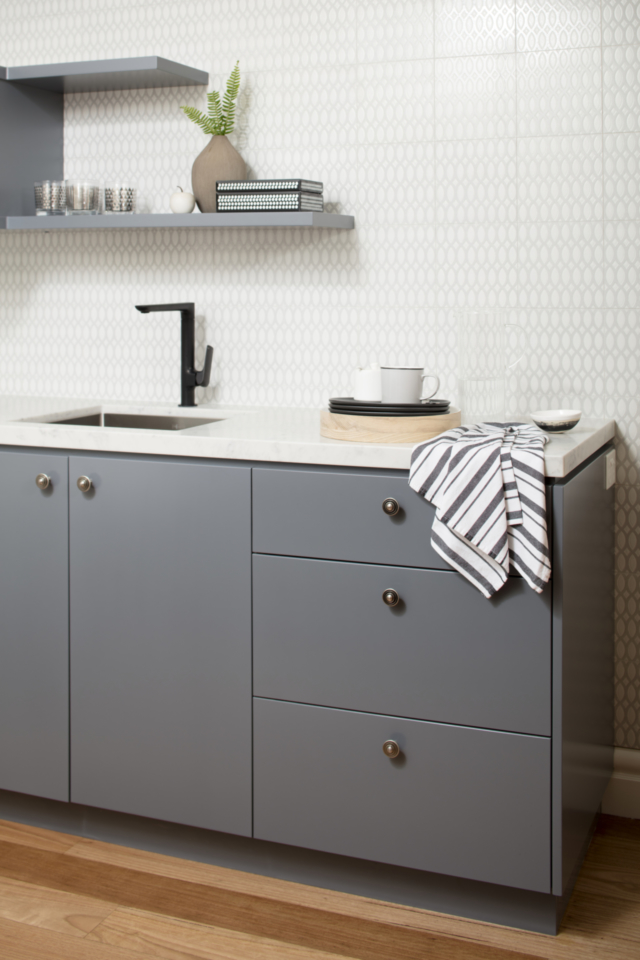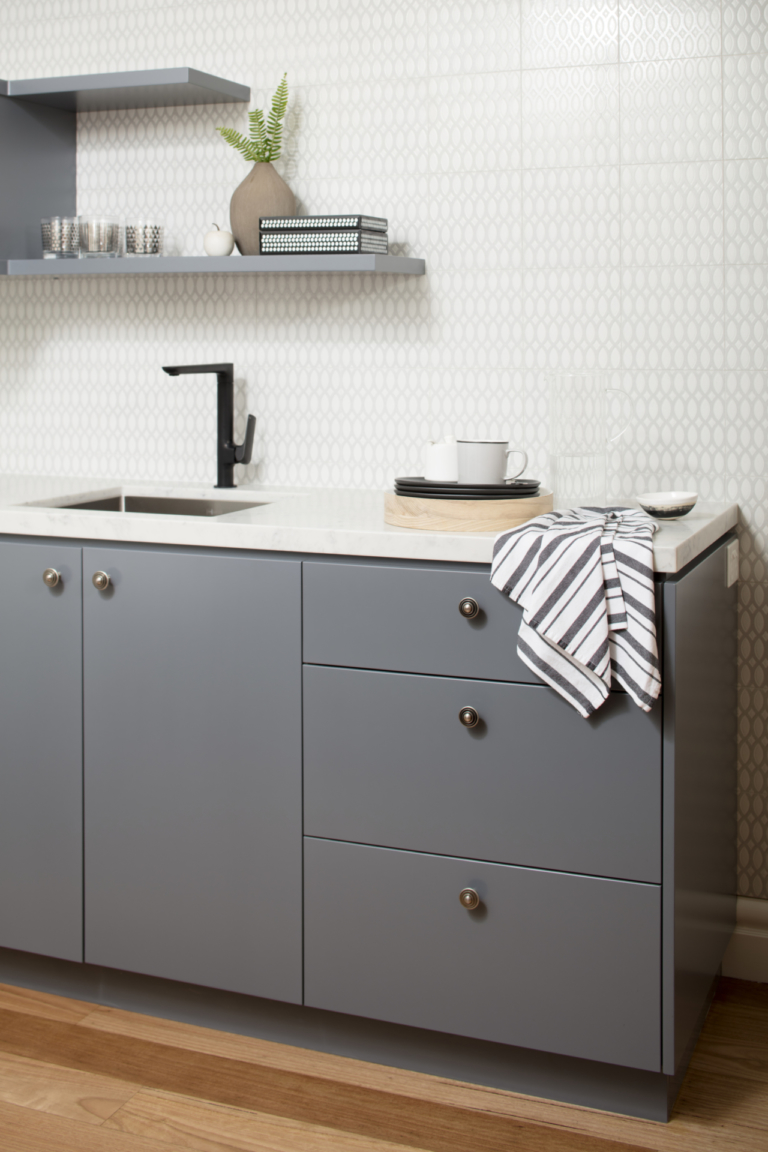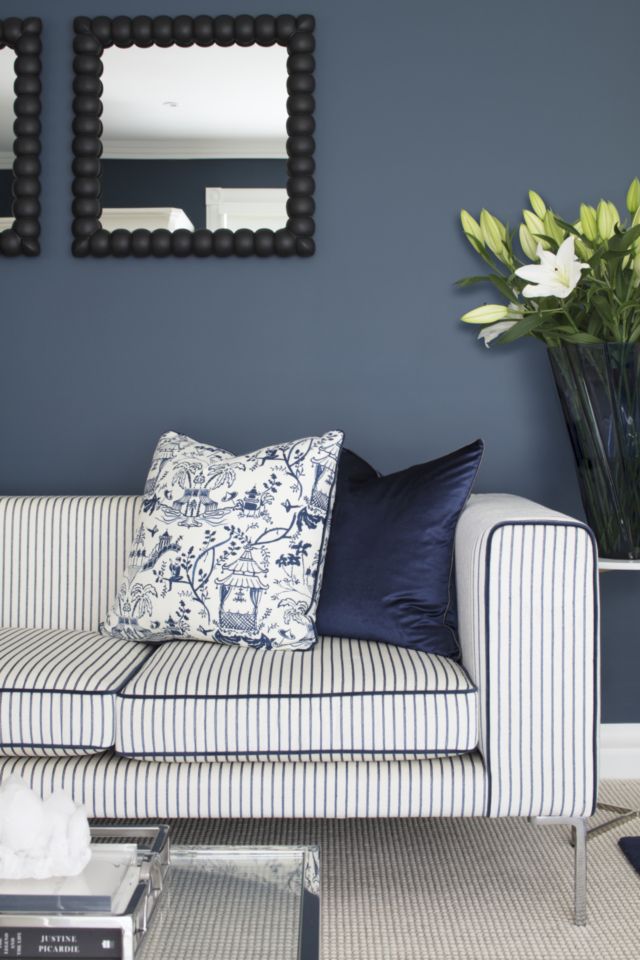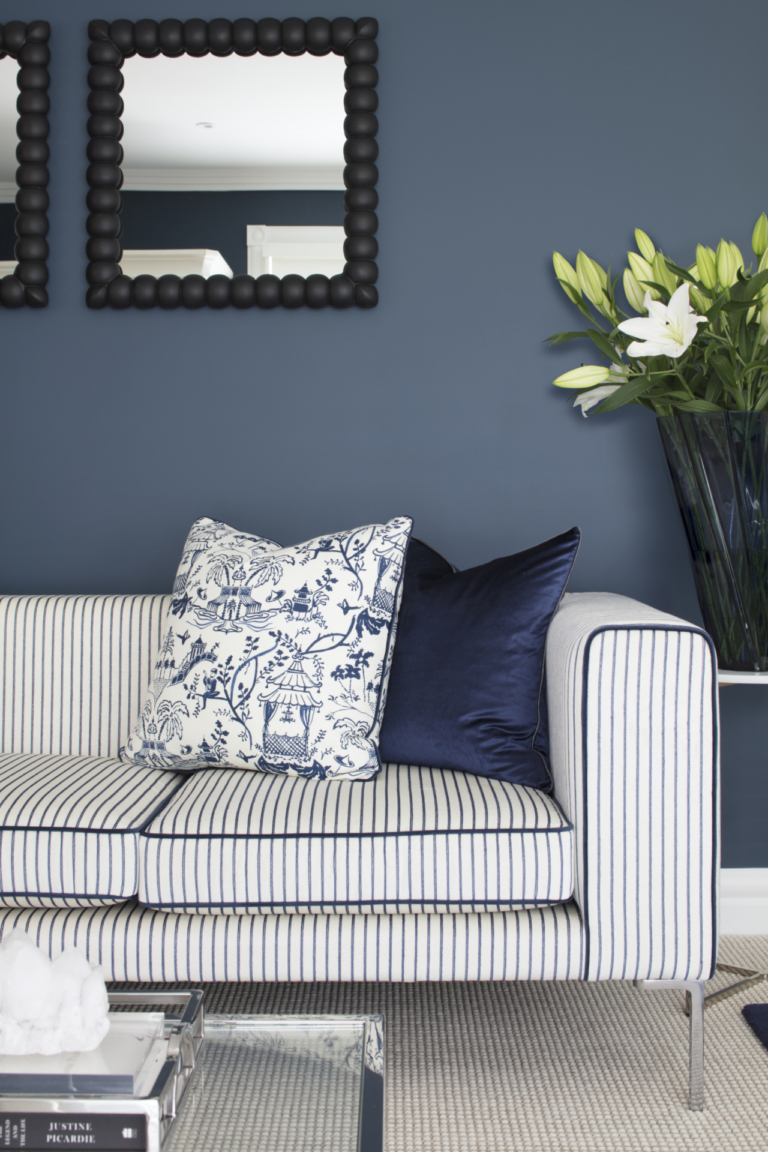 Statement green paint in Sydney
This Sydney renovation was a finalist in the 2018 Dulux Colour Awards for its creative use of paint throughout. The original 1800's period home was extended by architect Emma Mitchell and the formerly dark home is now filled with light.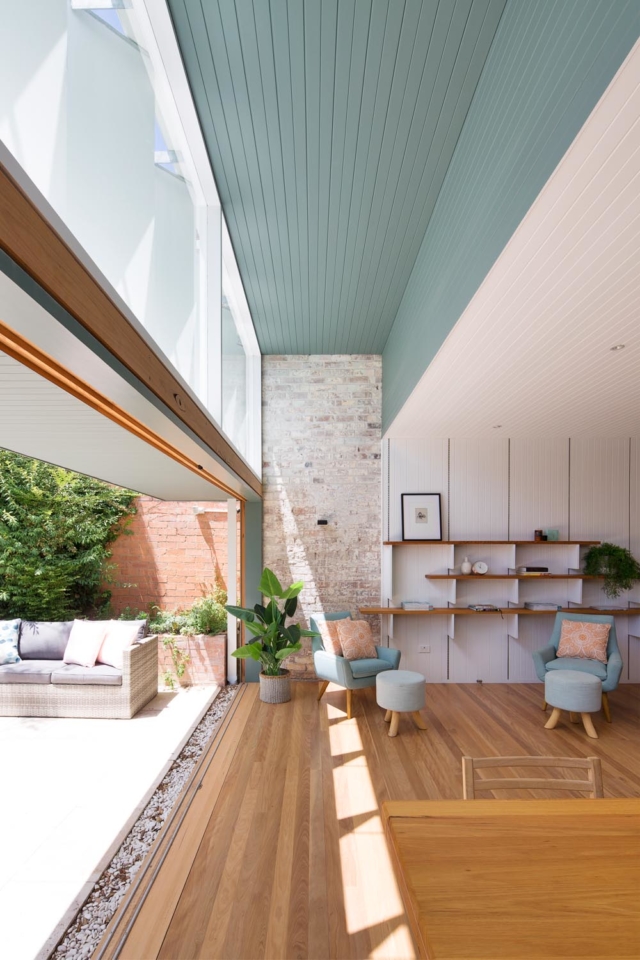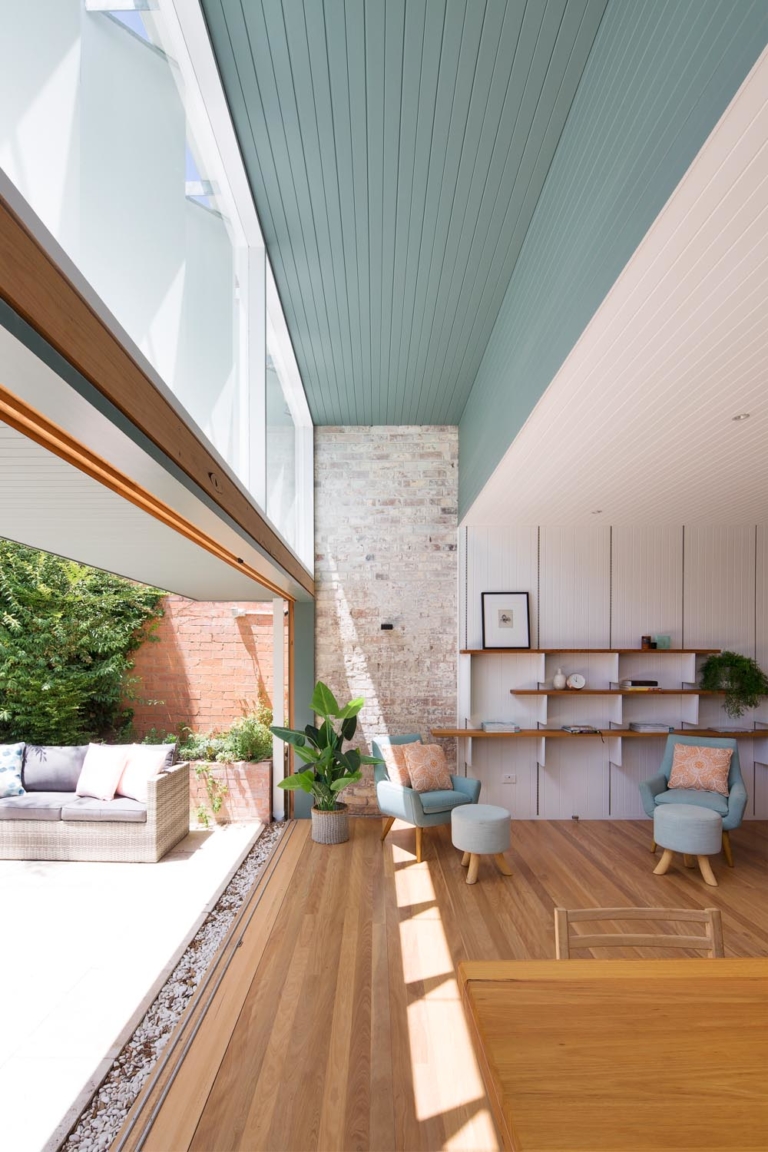 I love the way the new kitchen's tongue and groove wood panelling complements the original home and its serene chalky green paint colour was an inspired choice.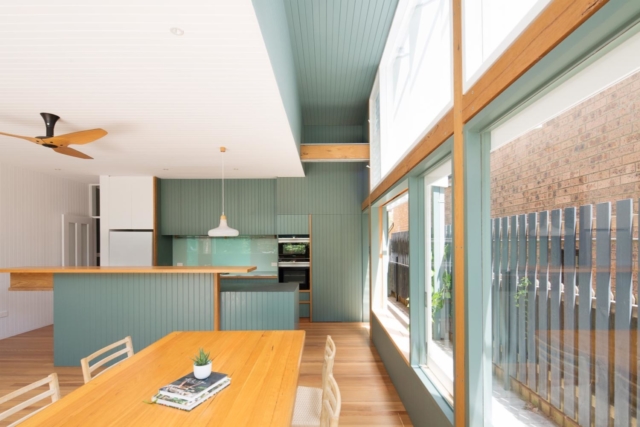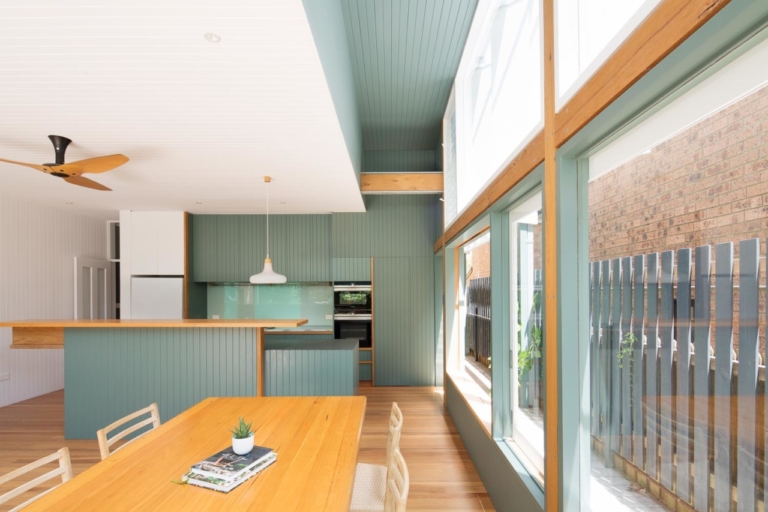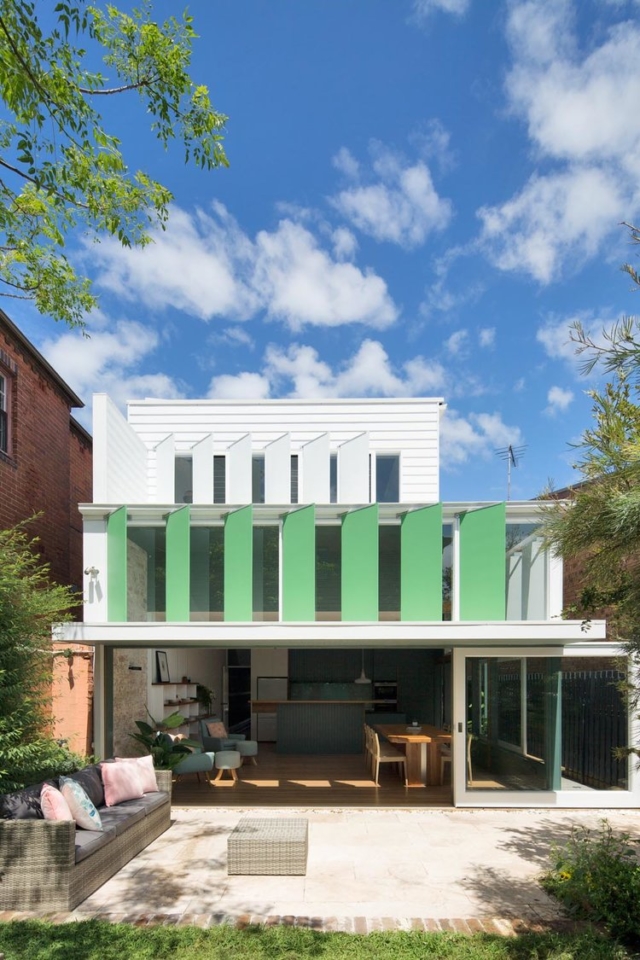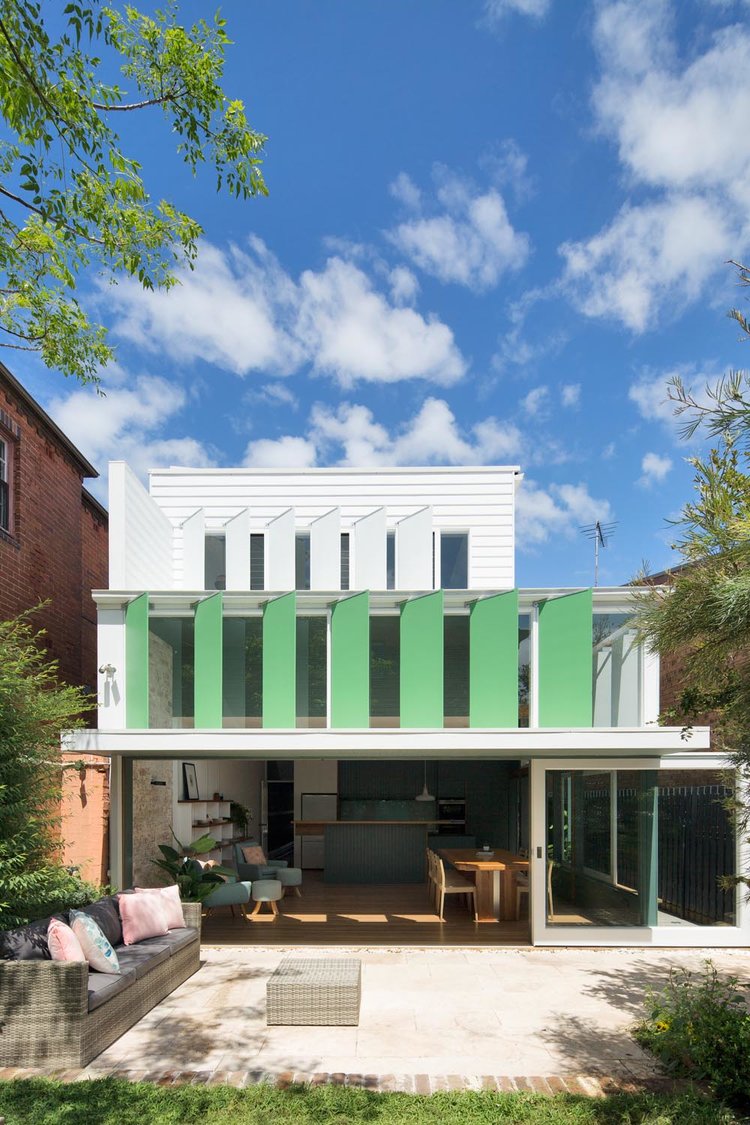 Italianate villa in Melbourne
Another 2018 Dulux Colour Awards finalist, this Melbourne Italianate villa was overhauled by the talented team at SJB who removed all traces of a previous 1980's-era renovation. I love the dramatic use of colour, the dark finishes and the way in which clever use of paint showcases the owners' impressive art collection.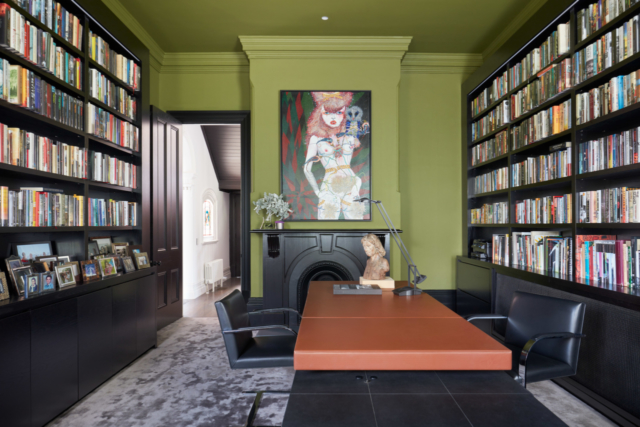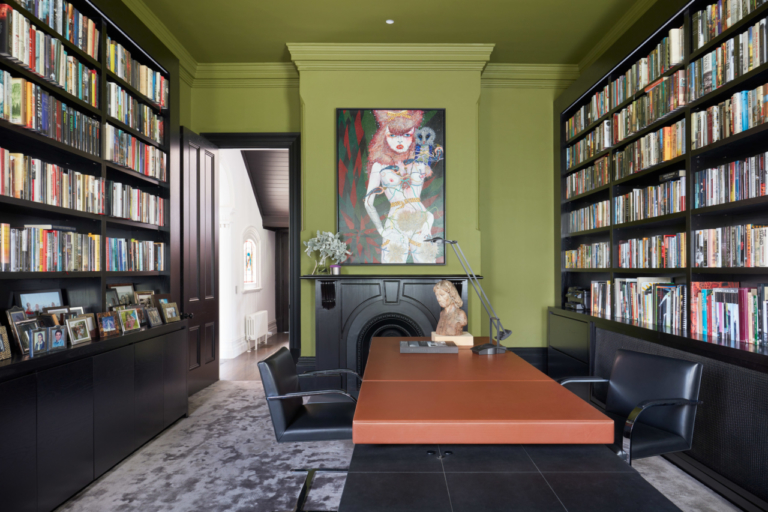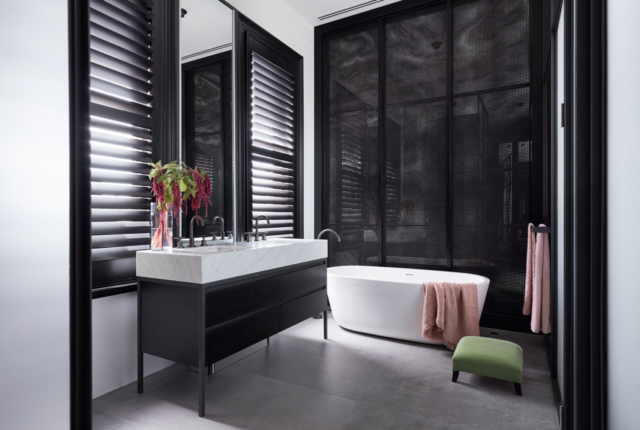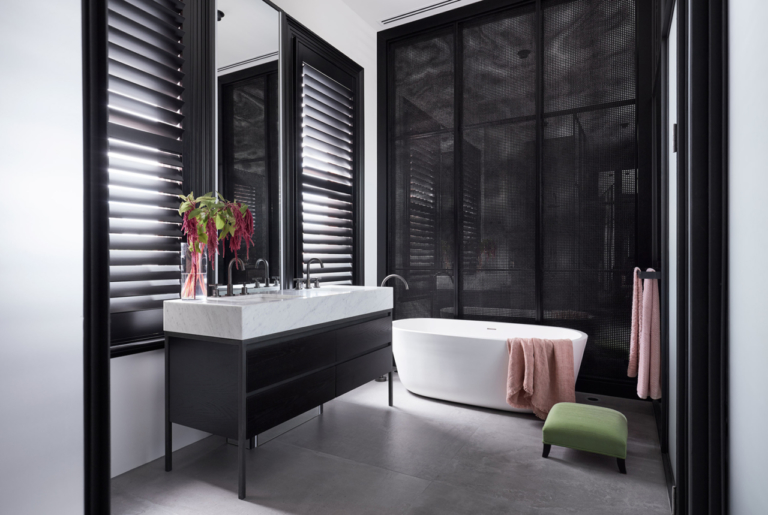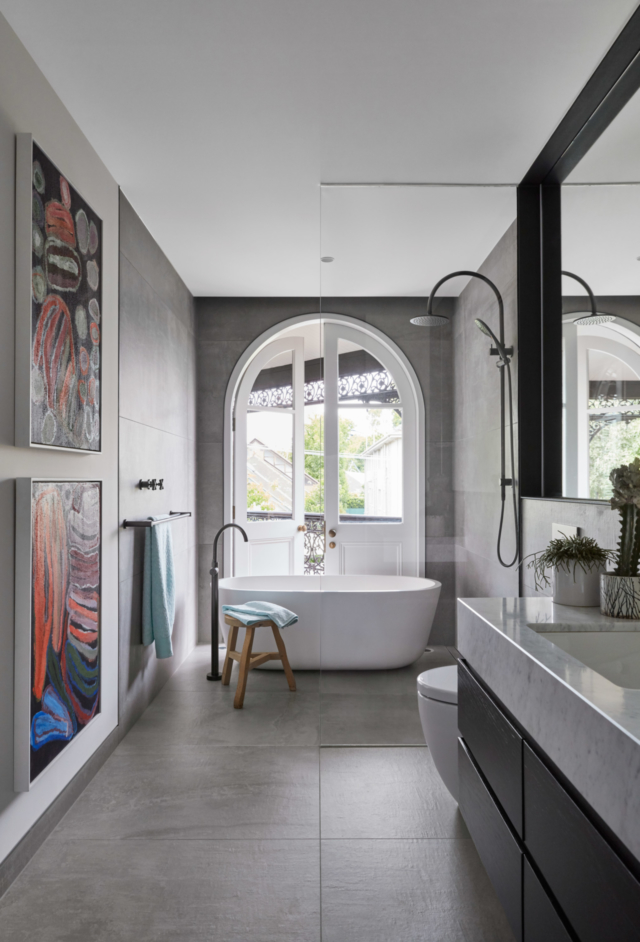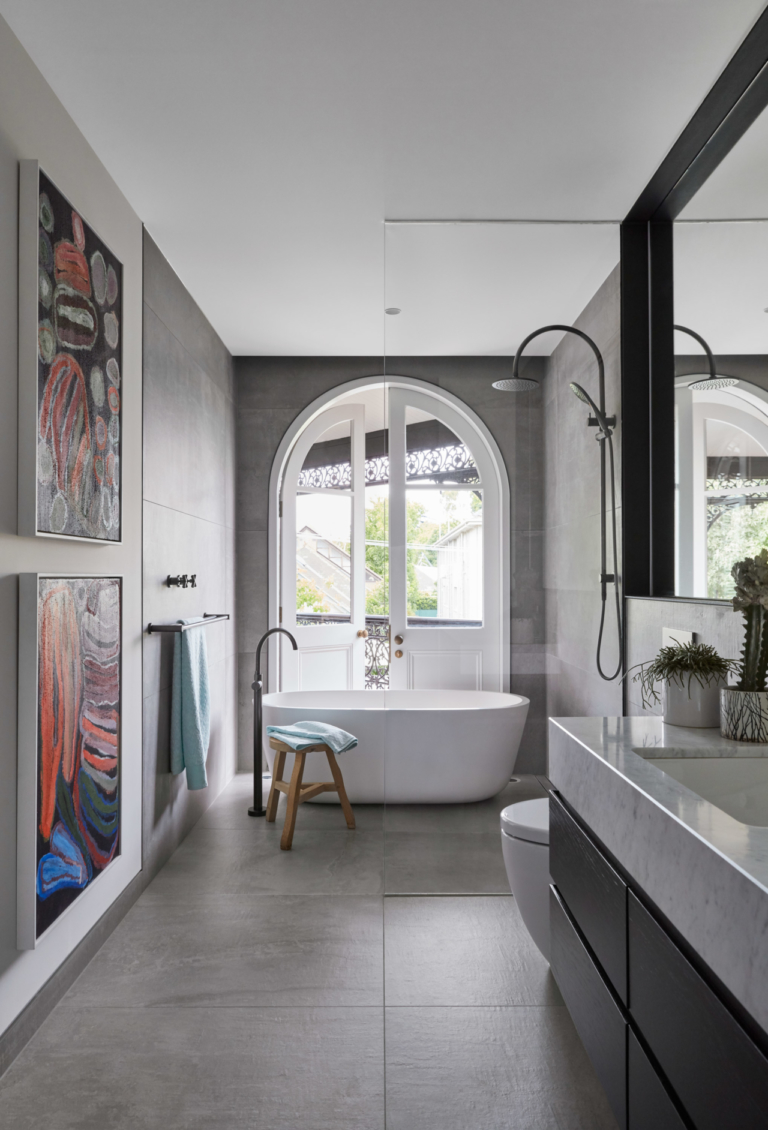 Sympathetic 1980's Melbourne apartment overhaul
The work of Deborah Schmideg Interior Design, this original 1980's split-level apartment had a modest budget but you'd never know when looking at the end result.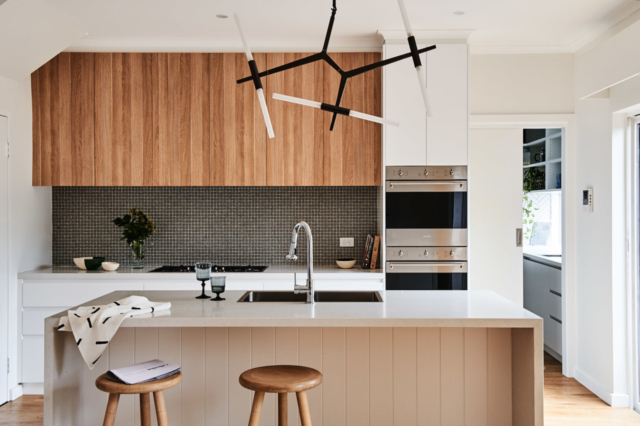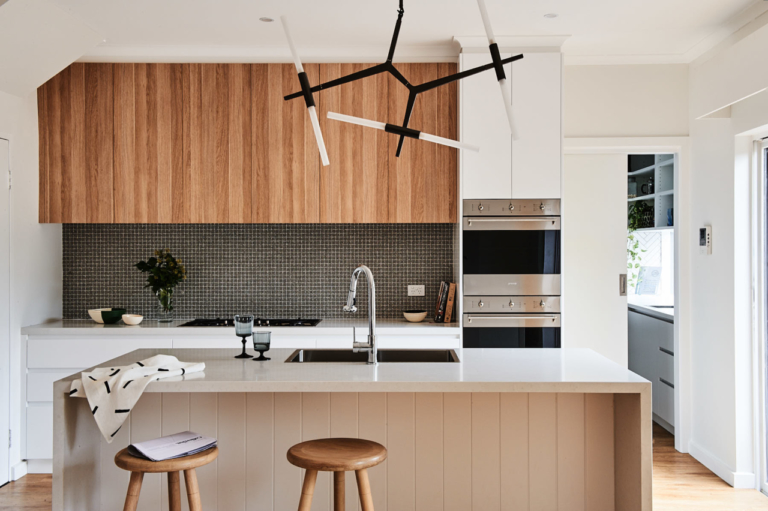 "We were conscious of remaining sympathetic to the original 1980's architecture and, given we were working to a limited renovation budget, had to do our best to incorporate the original built form into the concept of the new interiors," says Deborah. The waterfall windows in the master ensuite are perhaps the most stellar example of Deborah's intent – textured white tiles and timber pops completely modernised the space.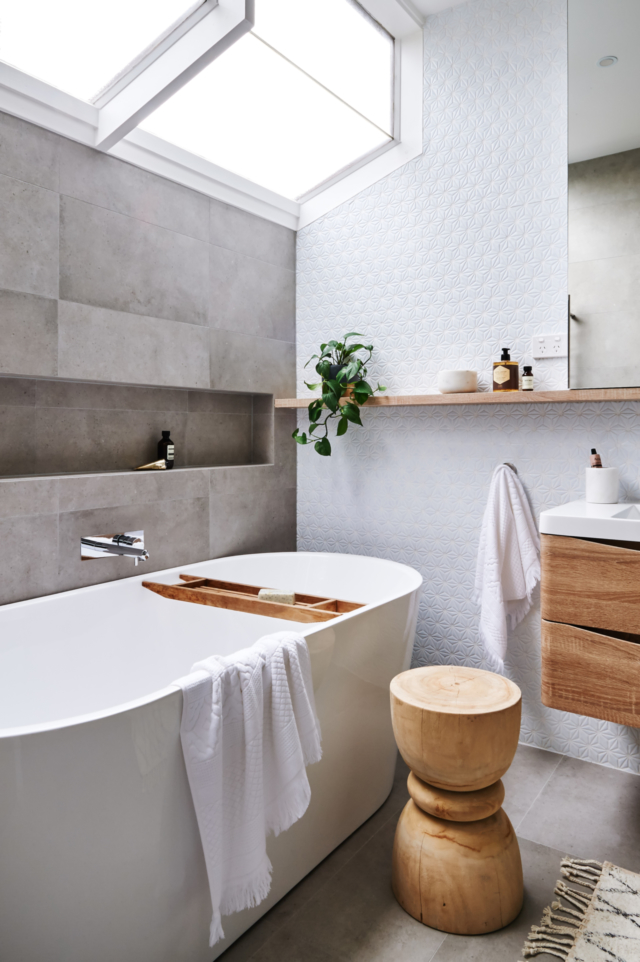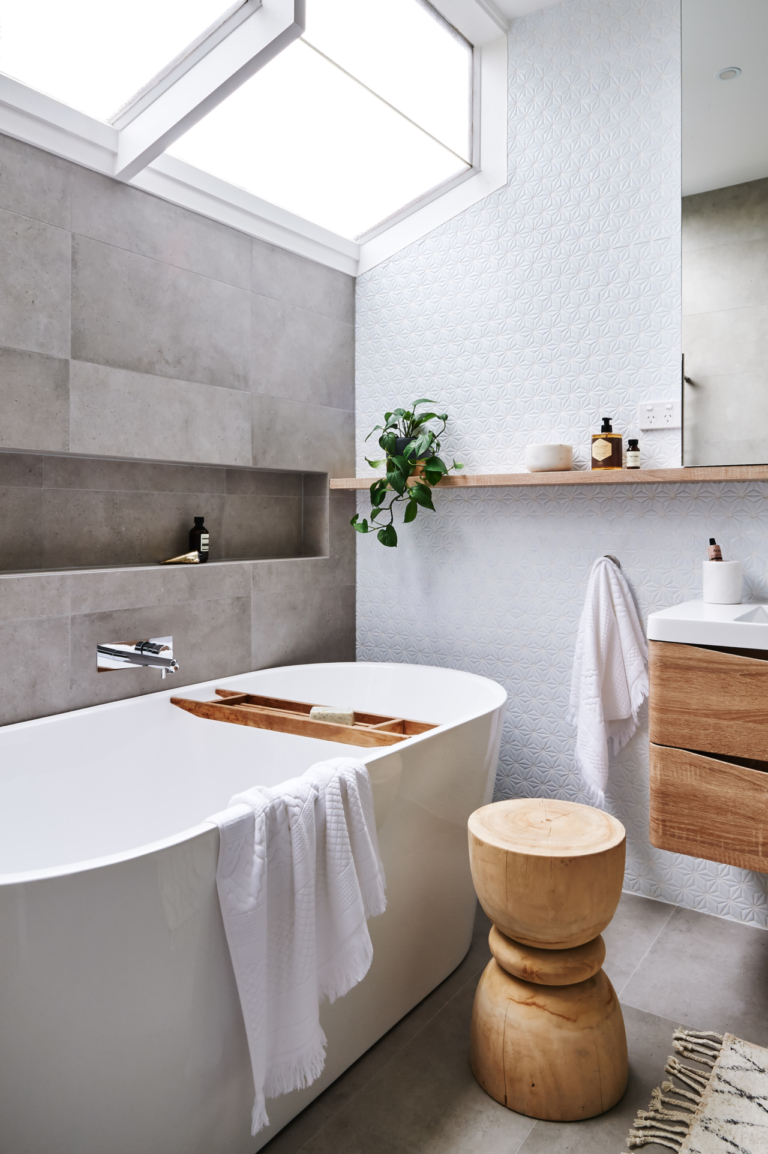 1970's brick and tile to Palm Springs paradise
The Bilinga Beach Abode was one of our most popular renovation stories this year and for good reason. What was once a dated 1970's brick and tile home was transformed into a stylish Palm Springs-inspired paradise on the Gold Coast. The chic coastal vibe, breeze blocks, skateboard ramp and pool lined with patterned encaustic tiles make this renovation a triumph.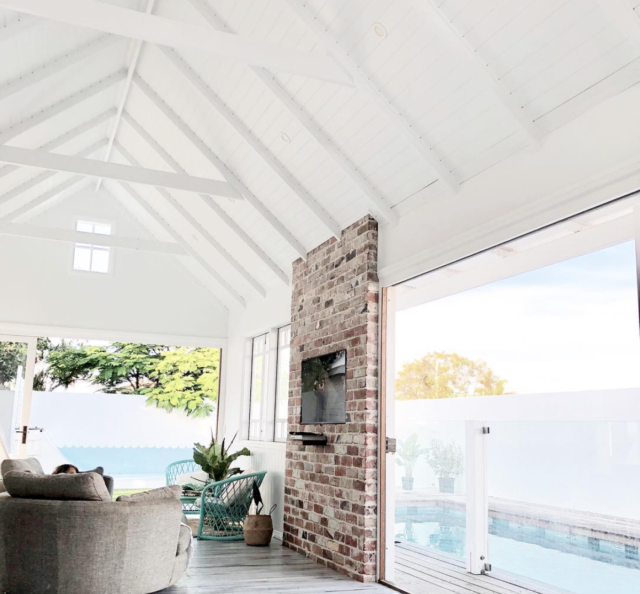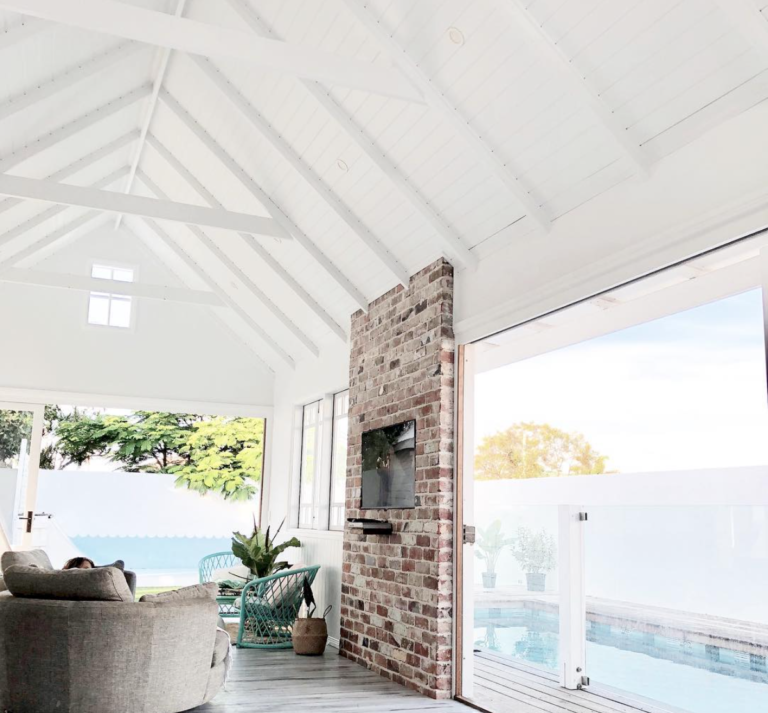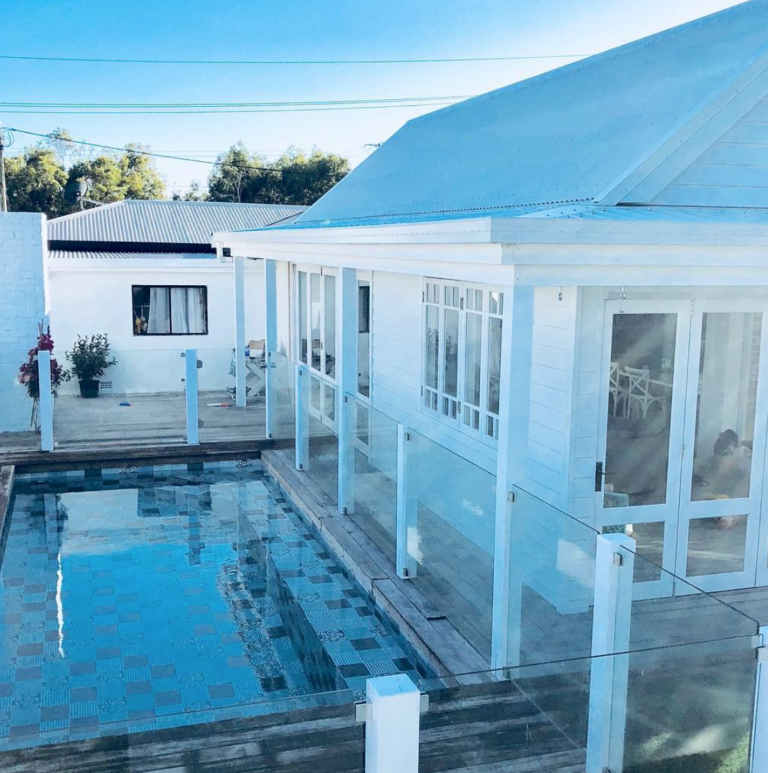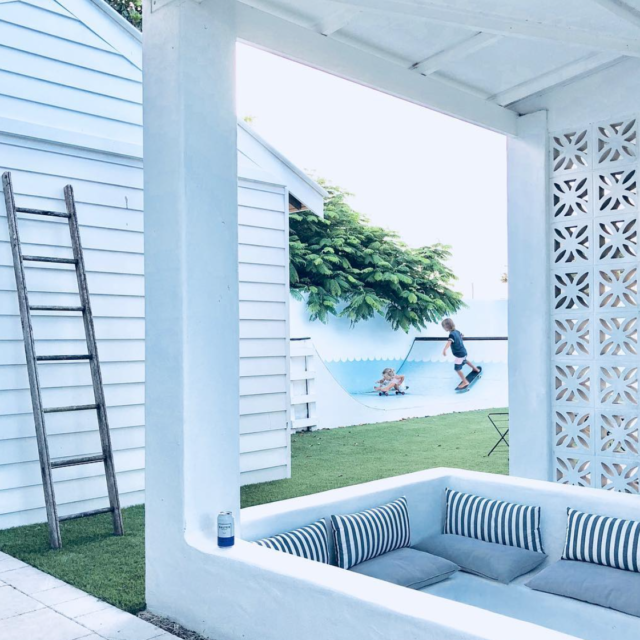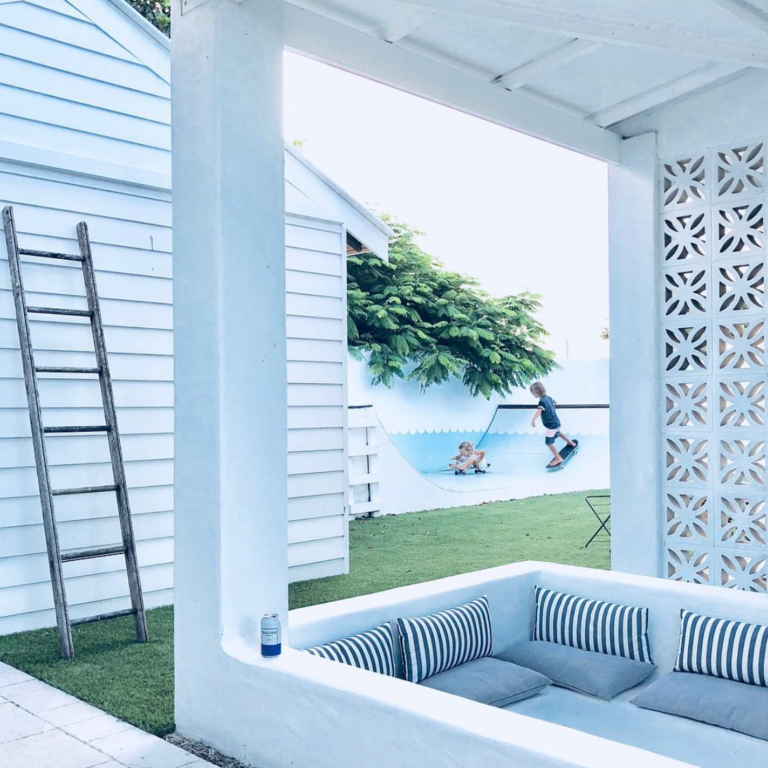 Pops of blue in Melbourne
Our most recent real reno, this circa 1910 Victorian home was completely overhauled by first-time renovator Steph Hegarty and her husband this year.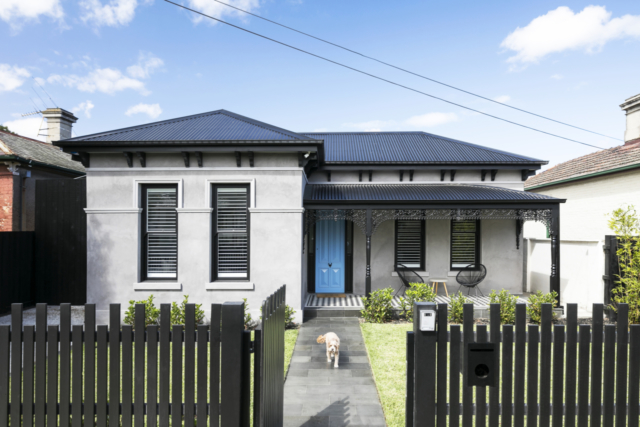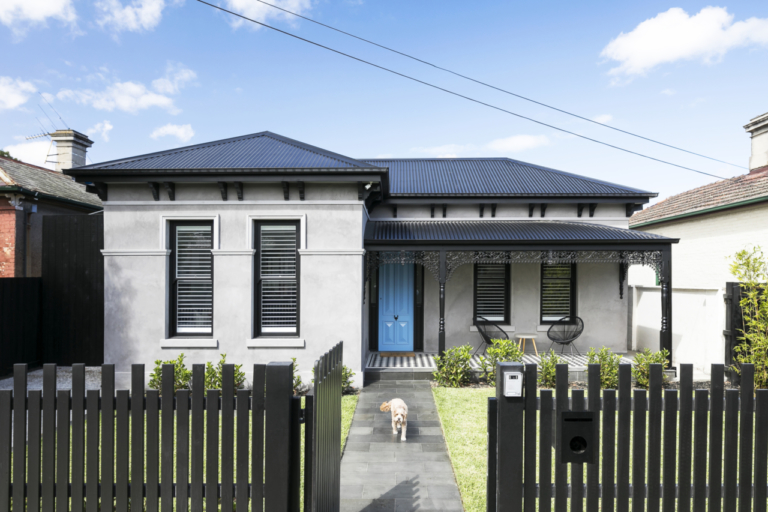 "We wanted to create a modern home that had the warmth and charm of a period home. Modern homes can sometimes feel a bit soulless, so we didn't want to shy away from things like large skirting boards and architraves, ceiling roses and cornices, because we knew these features would forever make the house feel like it had history, and stories to tell," says Steph.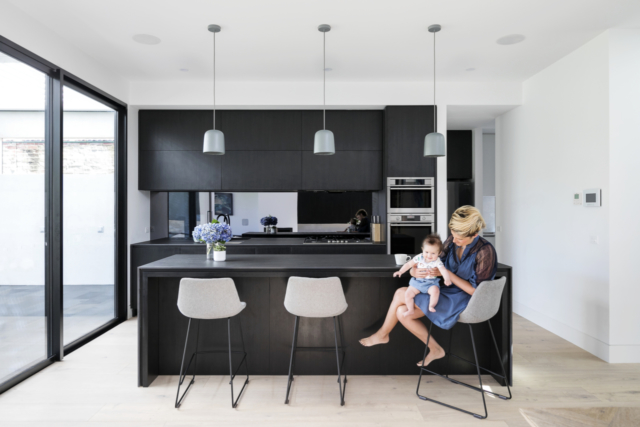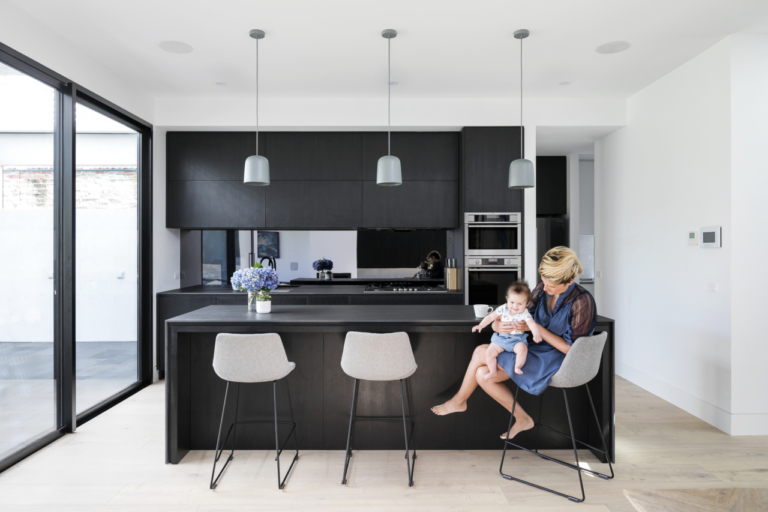 Offering a seamless transition from old to new, the back of the house is now a light-filled space that Steph and her young family can enjoy. I love the pops of blue throughout the home and was impressed by the main bathroom's blue cabinetry – a gutsy choice.