Recently renovated by the team at SJB, who removed all traces of a previous 1980's-era renovation, this heritage Melbourne home 'Villa D'Arte' is full of drama and strong paint choices – the latter of which saw it nominated in this year's Dulux Colour Awards.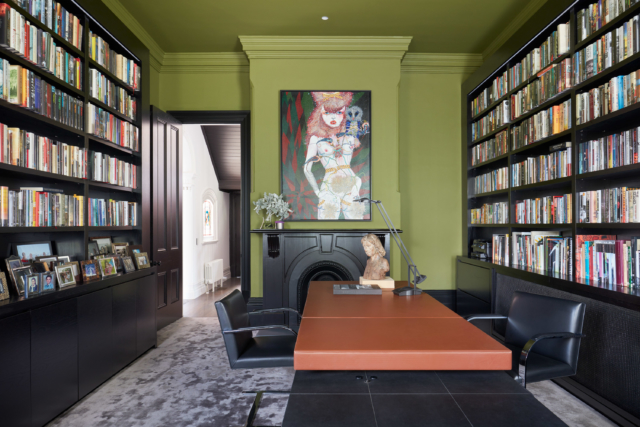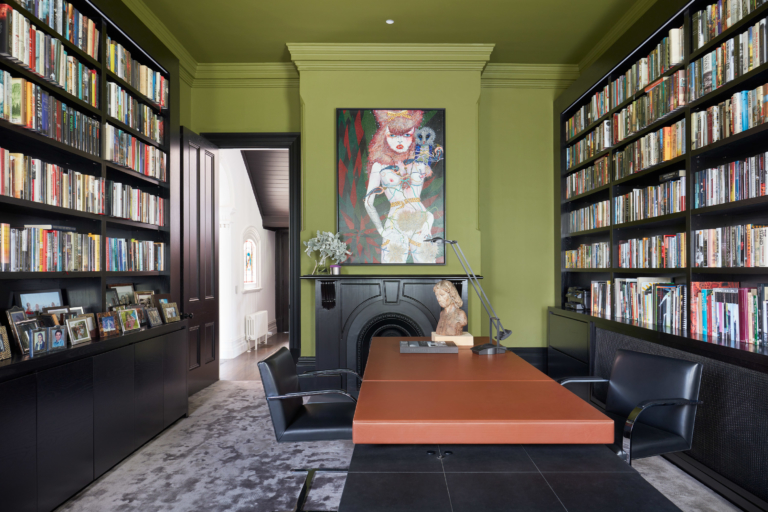 "Working with clients that were well known to us, the project was essentially a reversal of downsizing where the client and a large art collection were moving from a contemporary penthouse to a grand Italianate villa," says Andrew Parr, director of SJB.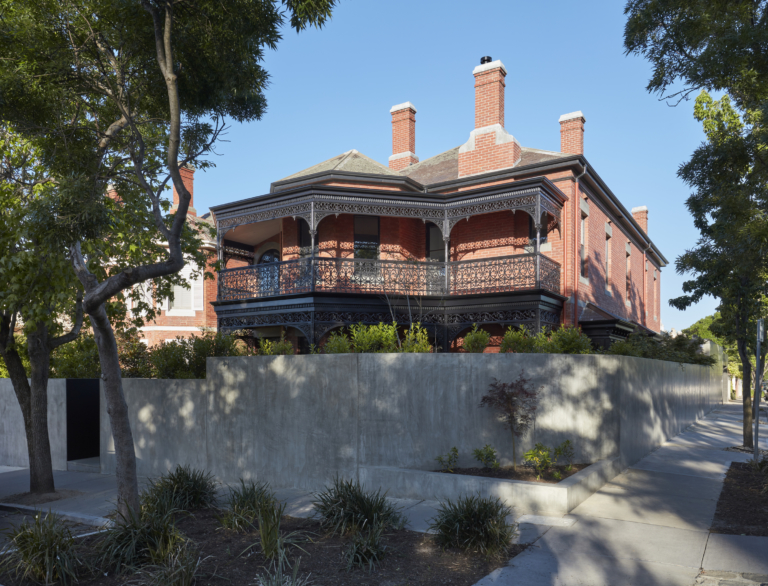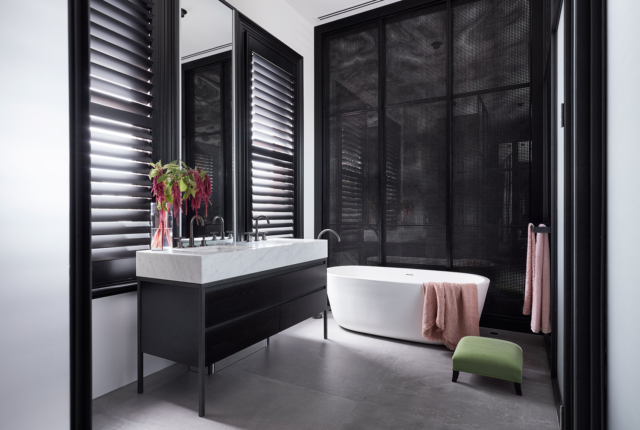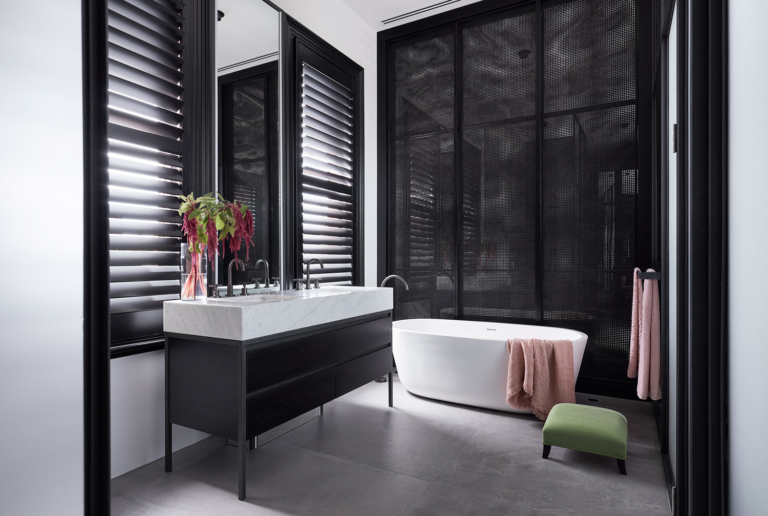 "There was also a large collection of furniture to be incorporated including both a contemporary collection from a penthouse and historic collection from their farmhouse," says Andrew of the project that was completed in early 2018.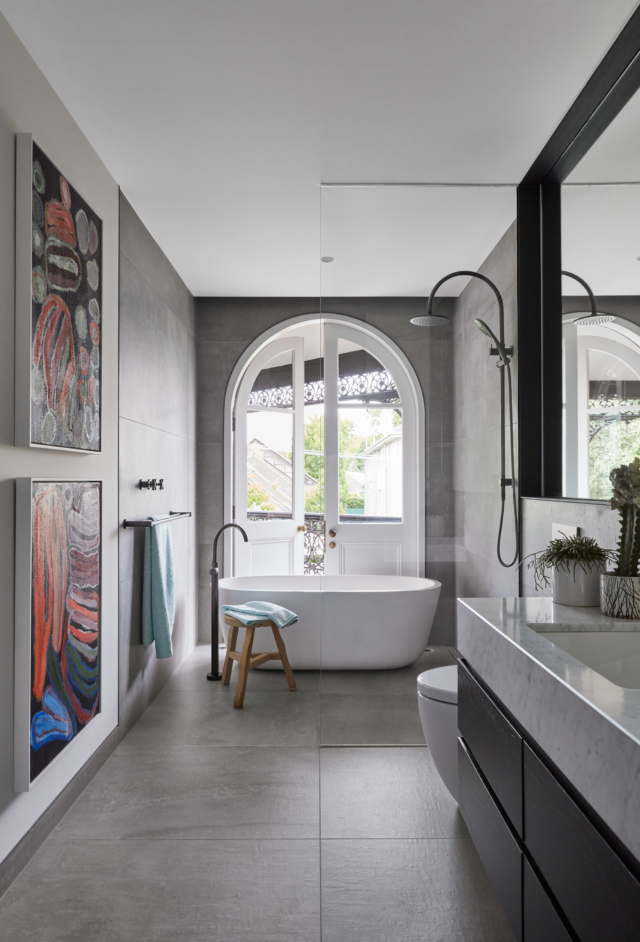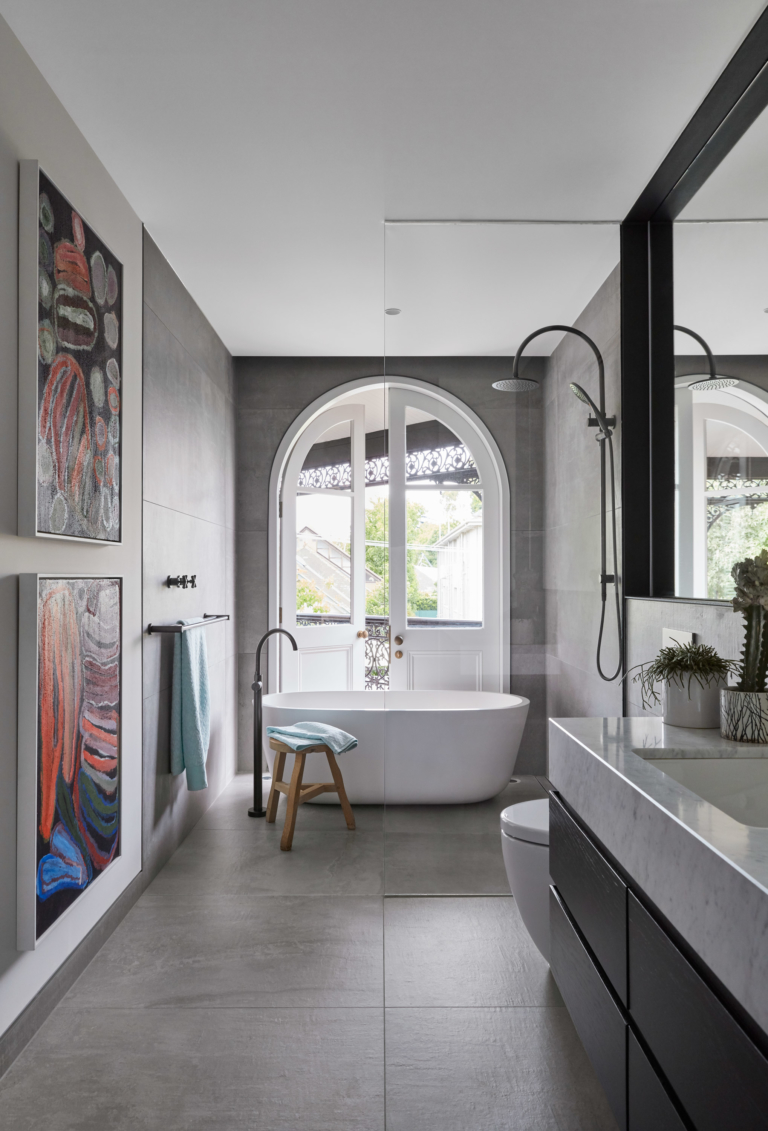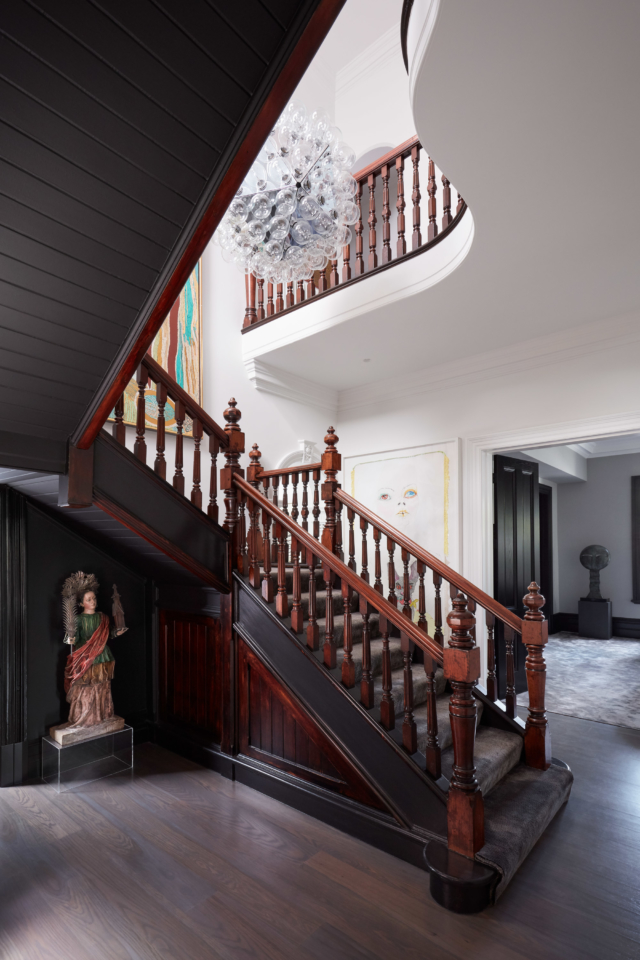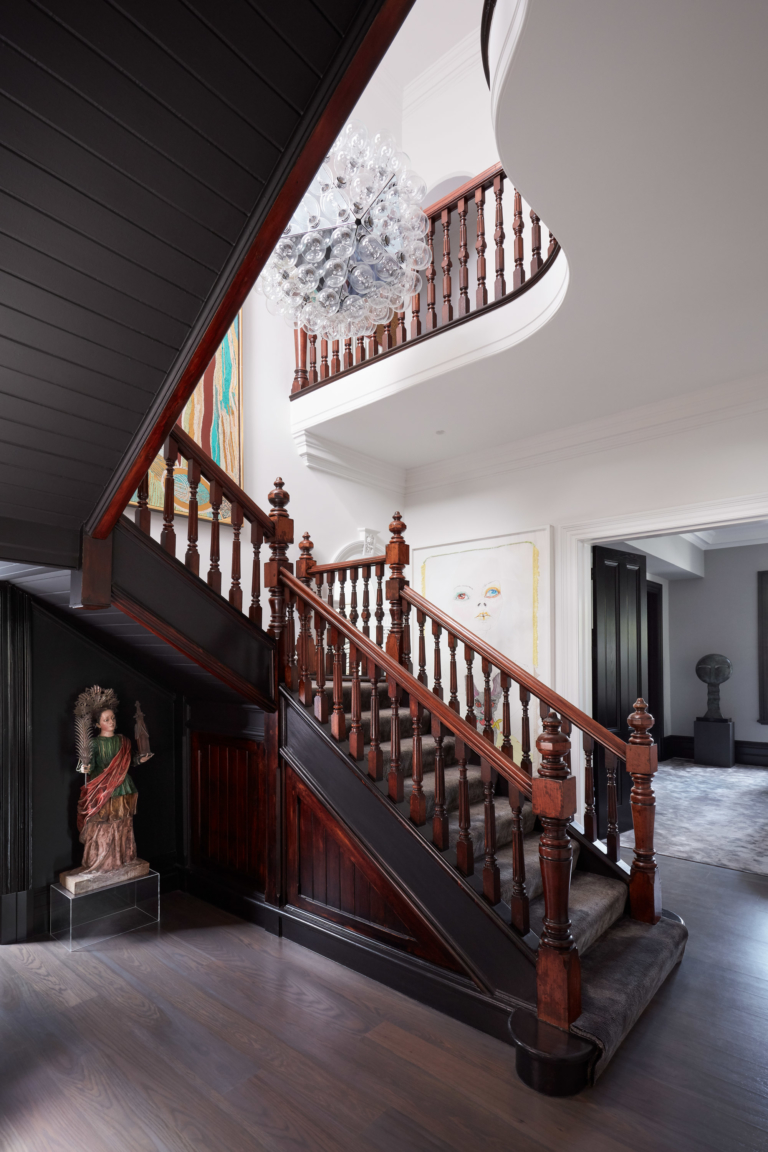 The gorgeous historic heritage home now boasts a contemporary extension that was crafted in concrete and zinc and the monochromatic scheme really makes the owners' art collection pop.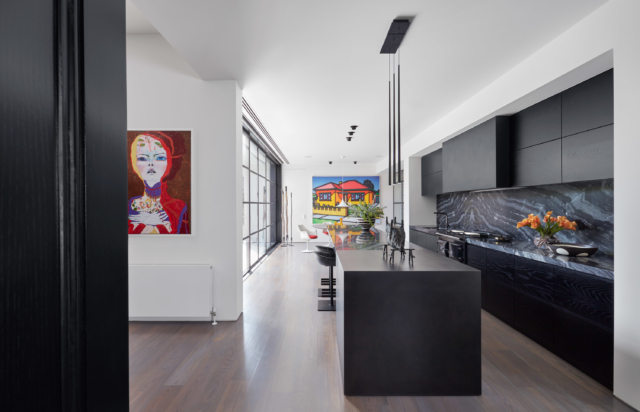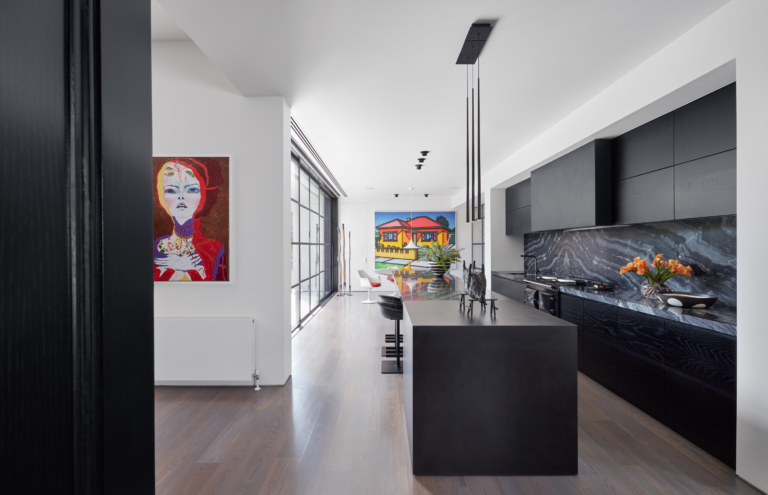 "The new extension in concrete and zinc inhabits the outdoor space and provides a contemporary component isolated from the main heritage volume. The kitchen and butler's pantry residing within this area uses black timber cabinetry and heavily veined black marble to counter the great penetration of light and brightly coloured contemporary art," says Andrew.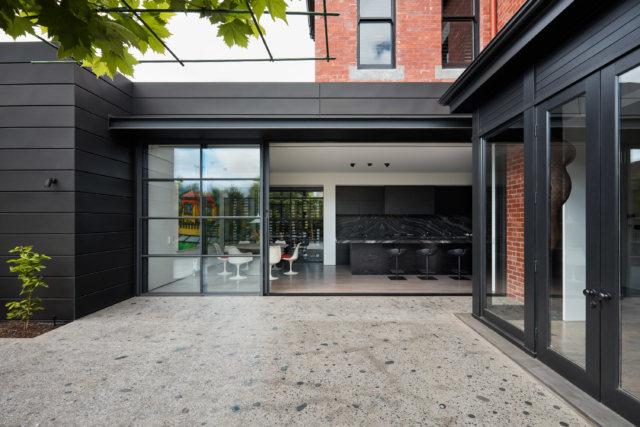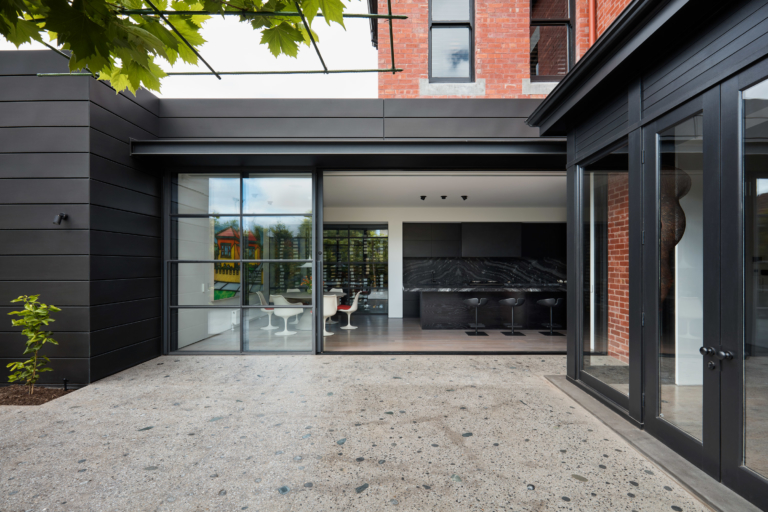 "The continuation of timber as a flooring ties the whole back to the house as does the view back into the garden and heritage elements of the house. Fine details such as the slim vertical black pendant lamps over the marble island visually cohere to the black steel framed windows and black line seen throughout the project," says Andrew.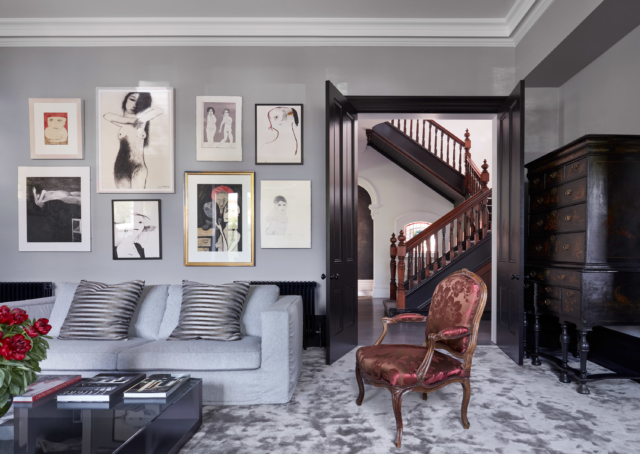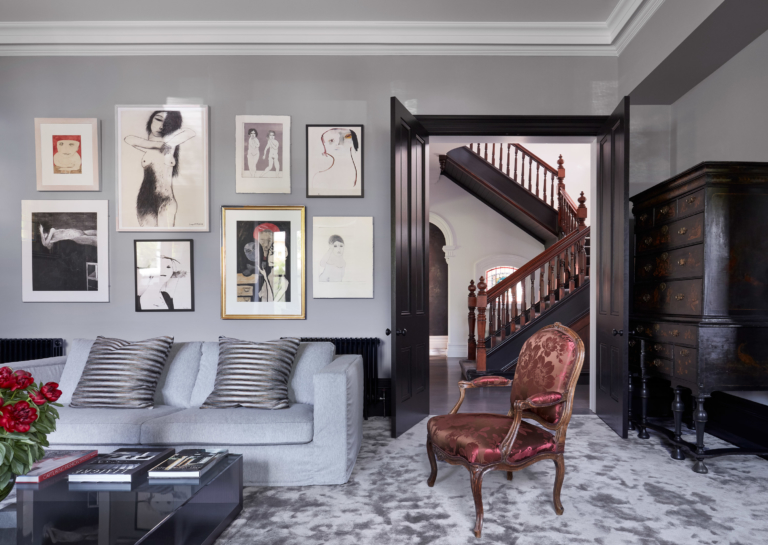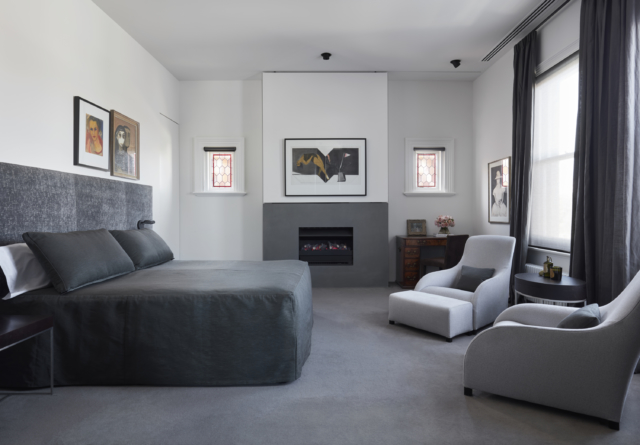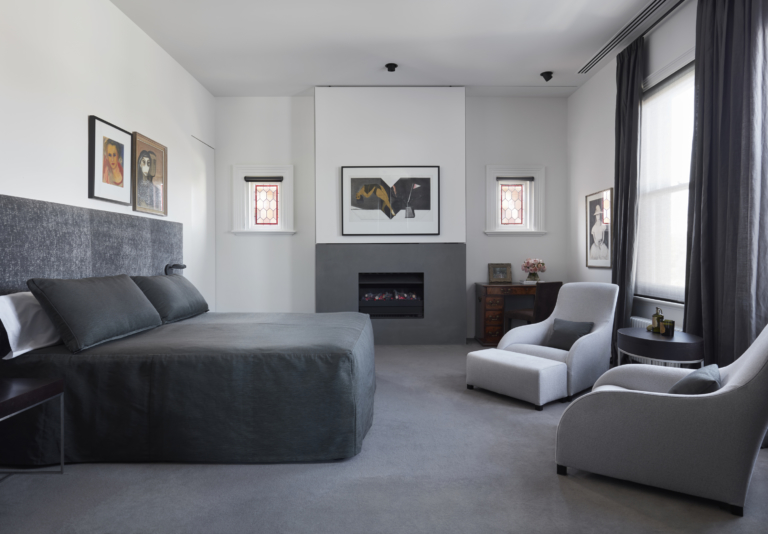 Photography: Lucas Allen