With its original use of colour, it's easy to see why this Sydney home was a finalist in the 2018 Dulux Colour Awards. Featuring Dulux 'Jiping' (a gorgeous chalky grey green) throughout, this house is located in Manly and is home to a retired couple, their visiting family and many grandchildren. Bang on trend, we recently profiled the latest Dulux colour trend and the greyish green tone championed within.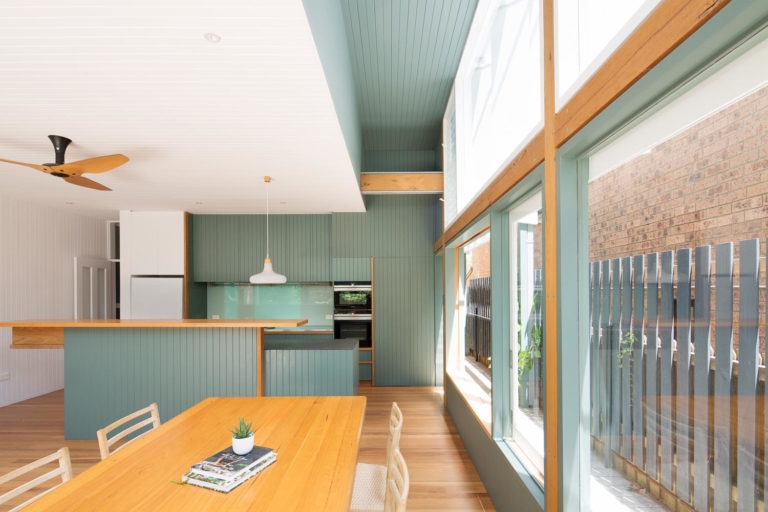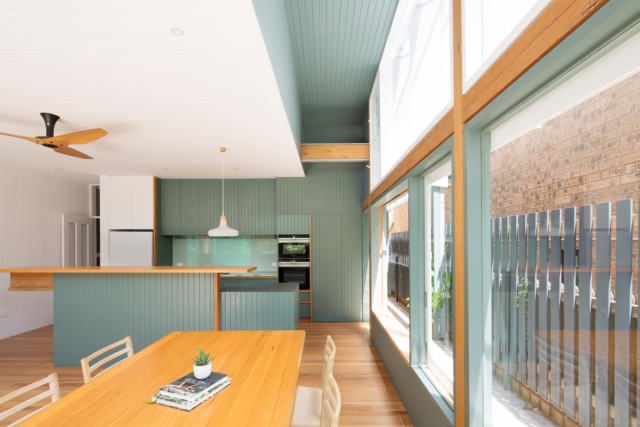 "The Dulux colour 'Jiping' was used throughout the whole of the house. I was looking for a dark colour to be used as a block colour in the hallway to the old house and also in the new kitchen and dining space," says the home's architect Emma Mitchell who recently designed a light-filled rear extension for the original late 1800's home.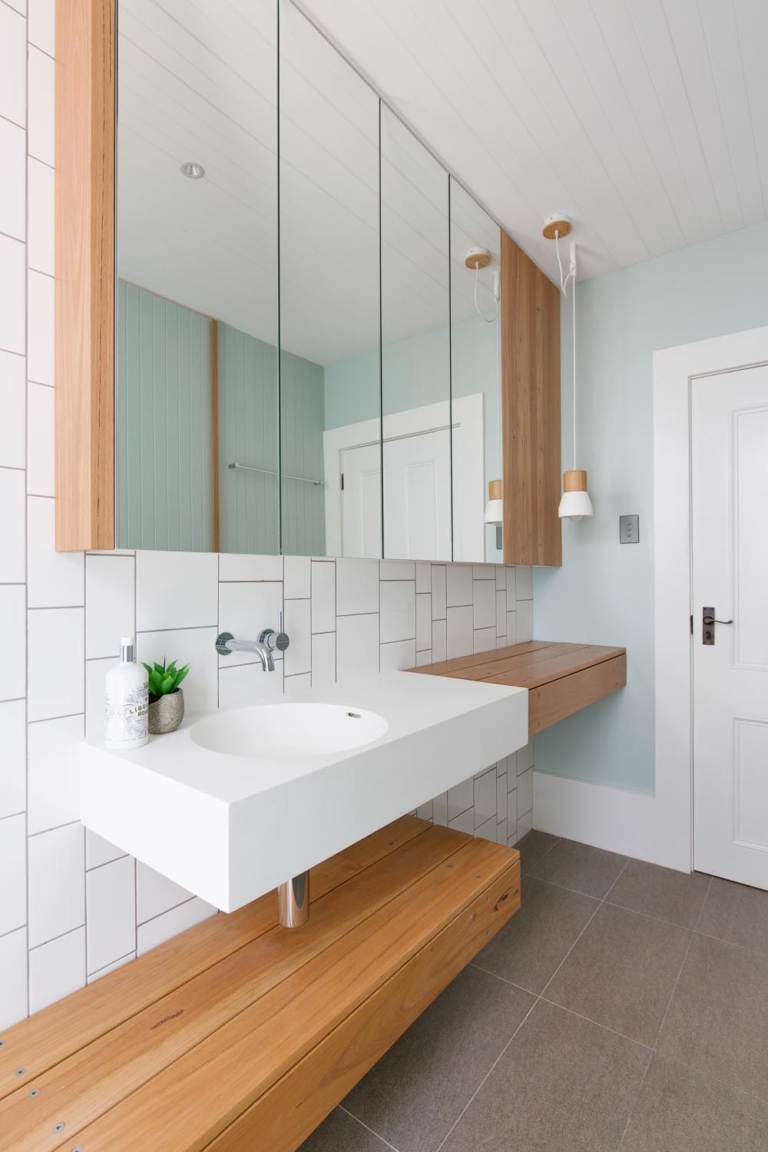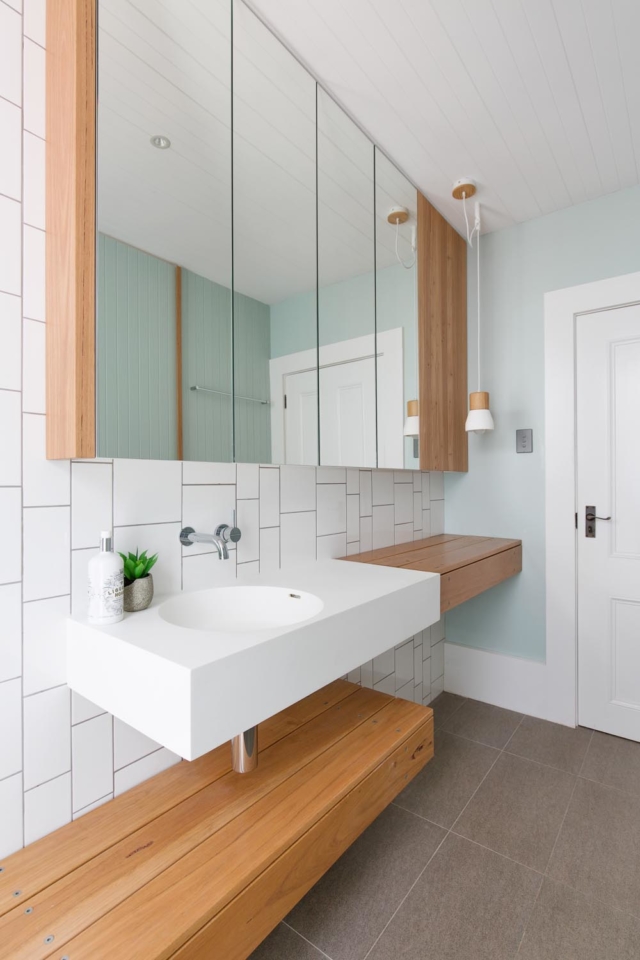 "The colour is a dark green colour and went well with our blue-green palette. The dark colour in combination with a white ceiling and walls above the picture rail height worked to enliven a dark hallway space and also make the new living at the end of the passage jump with vibrancy and natural light," says Emma.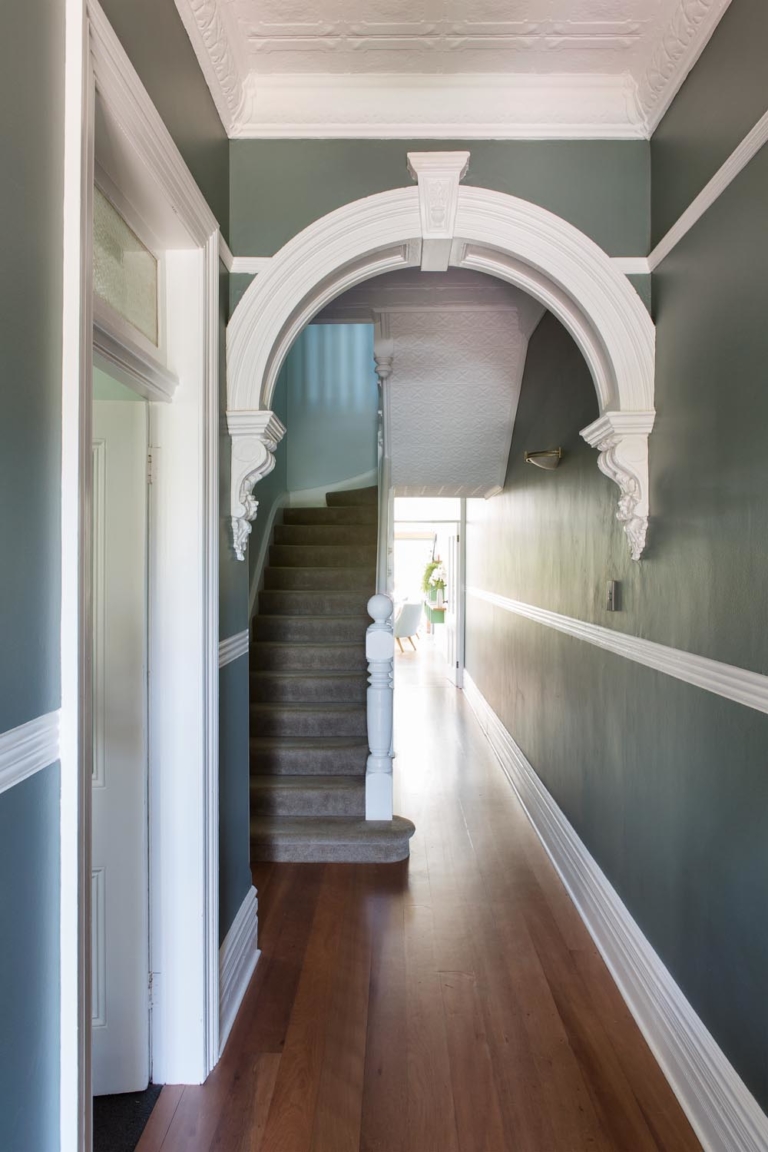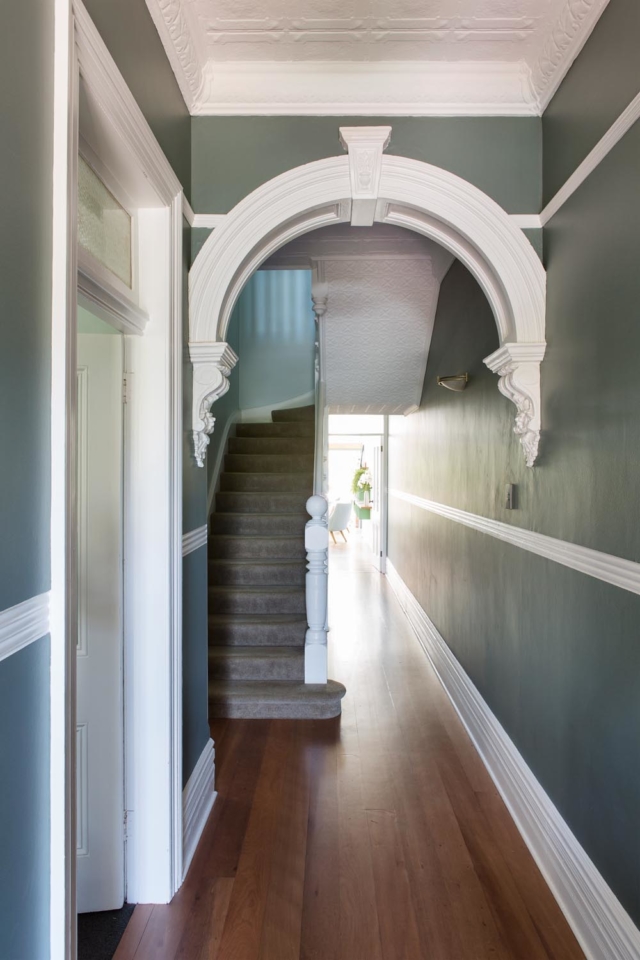 The home's new extension features a bathroom, laundry and bright kitchen and dining space that is connected to the back garden area.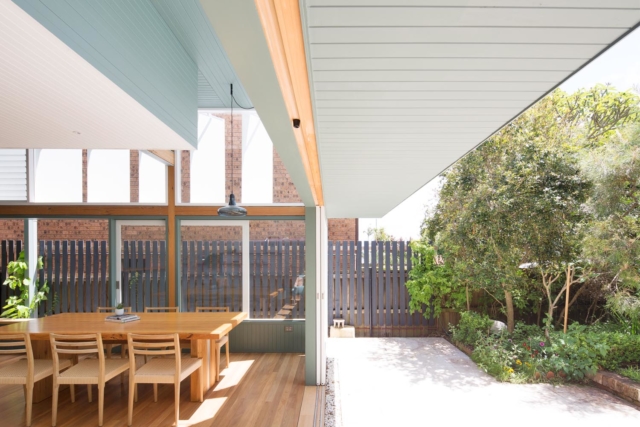 "I was working with a late 1800 period house and I wanted the new spaces to have feelings equal to the scale and craftmanship to that of the old part of the house," says Emma. And it certainly does with the beautiful cabinetry and tongue and groove wood panelling that features on the kitchen cupboard fronts, walls and ceiling.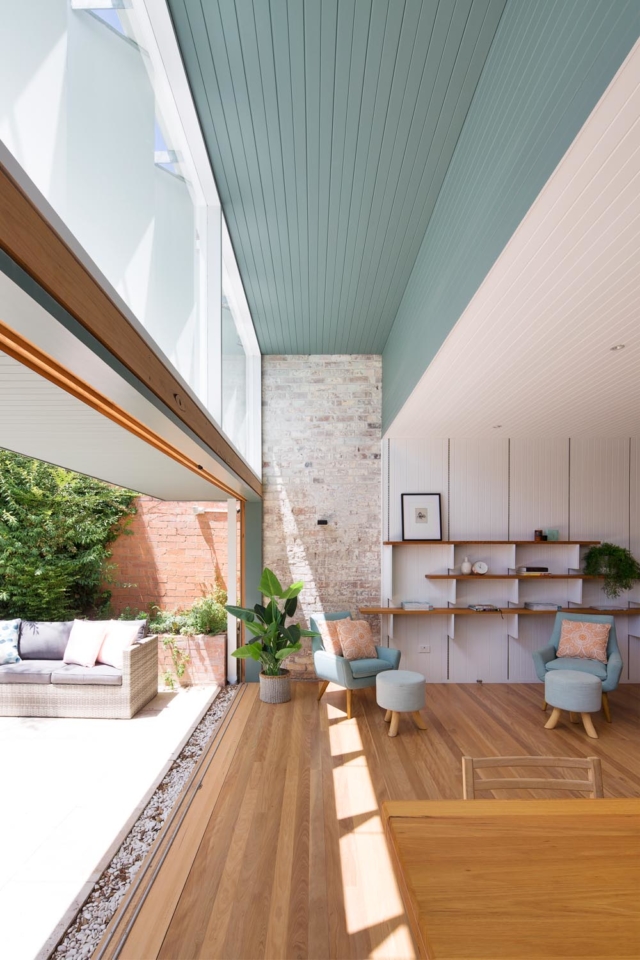 Capturing the natural light was one of the most important parts of the project and it was achieved using a coffered ceiling and a series of external blades that were painted in Dulux 'Endless' – a bright grassy green that features inside the house too.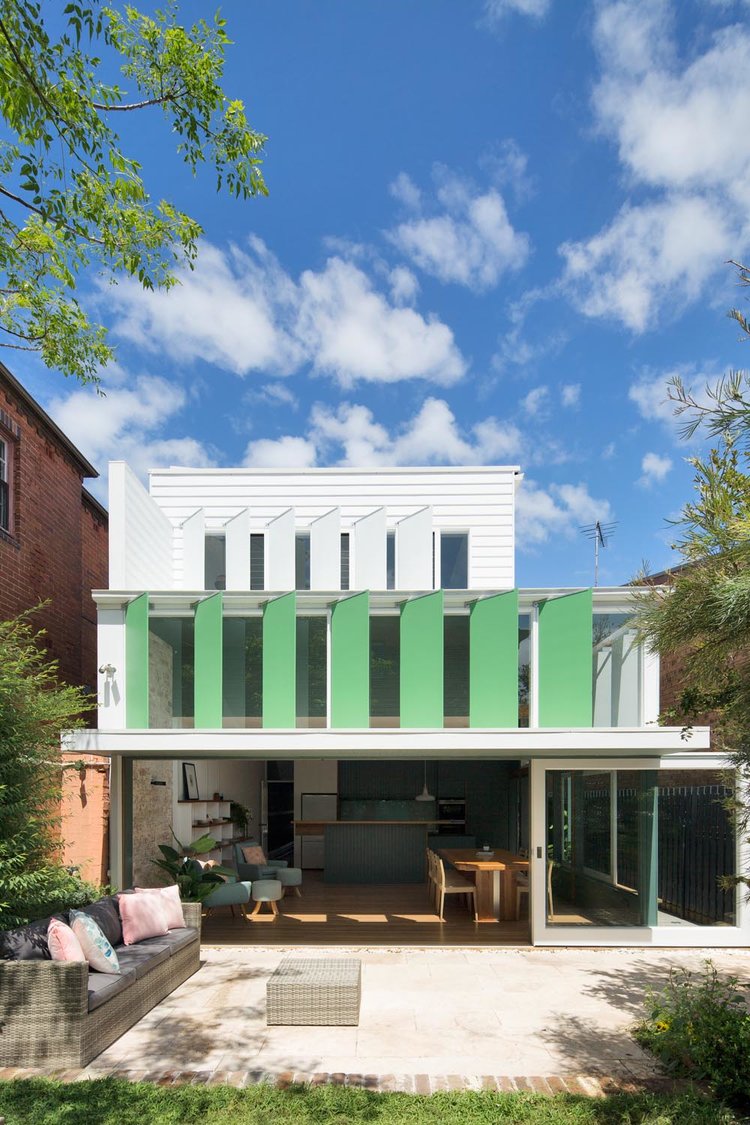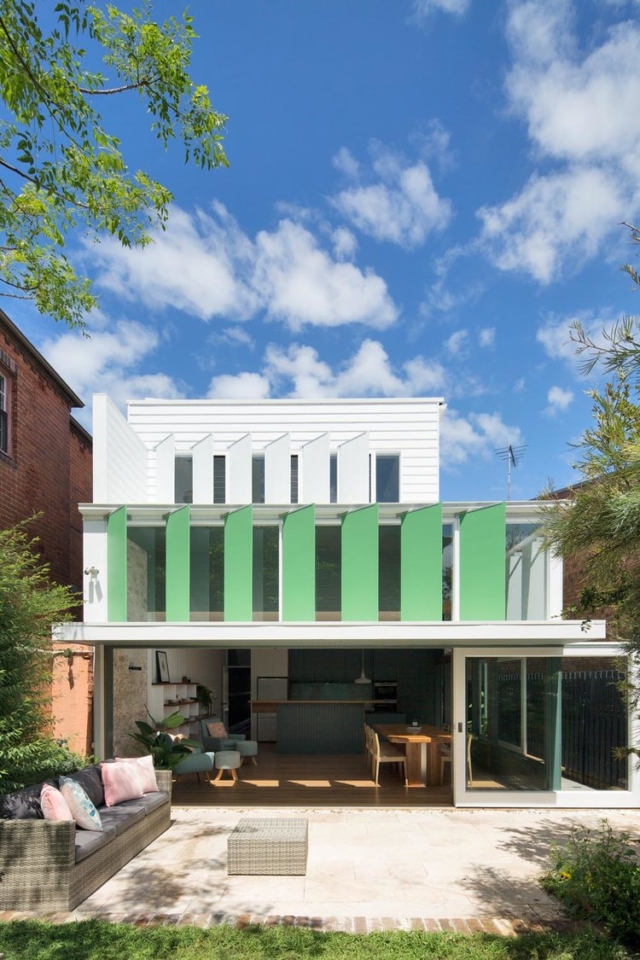 "Fixed external blades were positioned to screen the internal spaces from overlooking and at the same time direct north light into the new living areas. The screens were designed with thoughts of creating a sense of tree canopy and filtered light. Bright colour on the exterior face of the blades is viewed indirectly on the interior when the colour is reflected onto the interior faces of the blades," says Emma.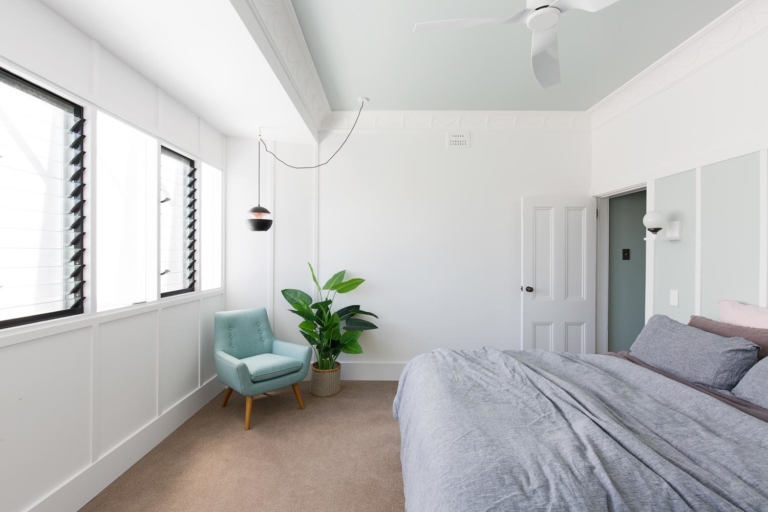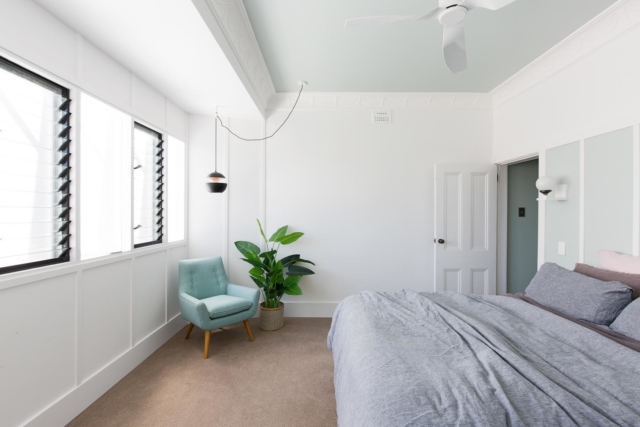 As for her favourite part of the home, Emma cites the blades and the extension's coffered ceiling. "The coffered ceiling around the perimeter of the new space gives the new space a sense of scale equal to that of the old house," says Emma.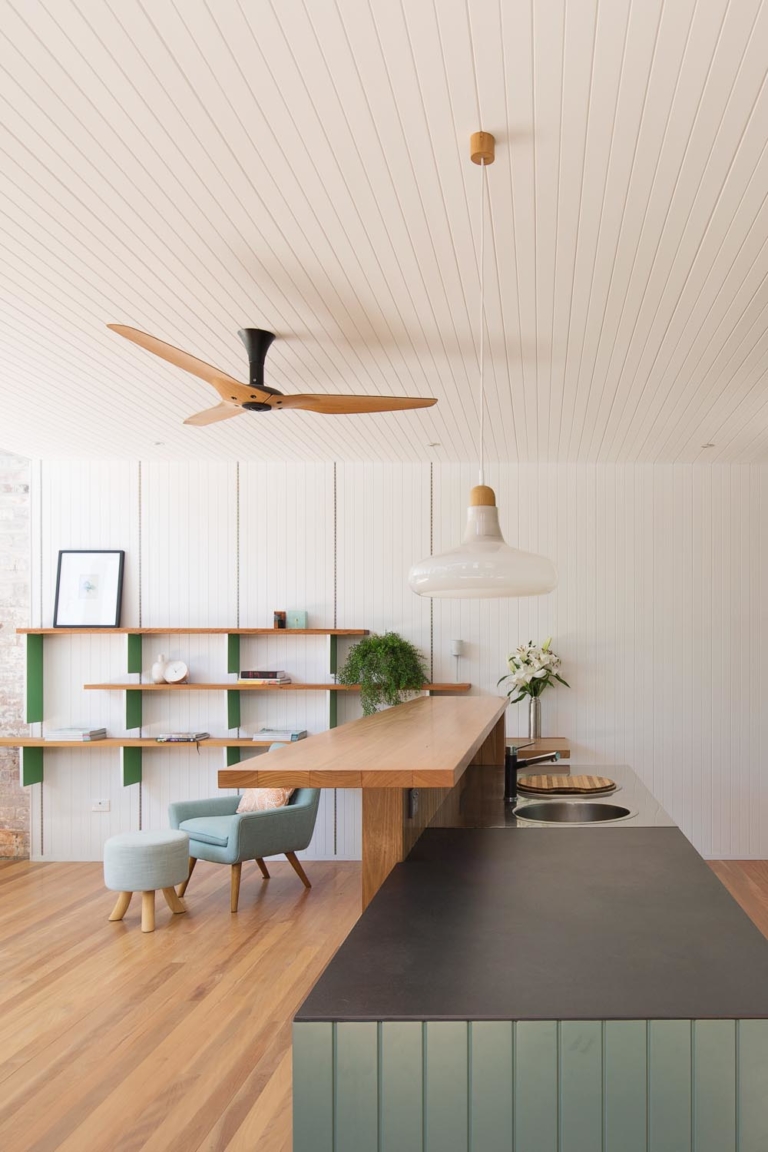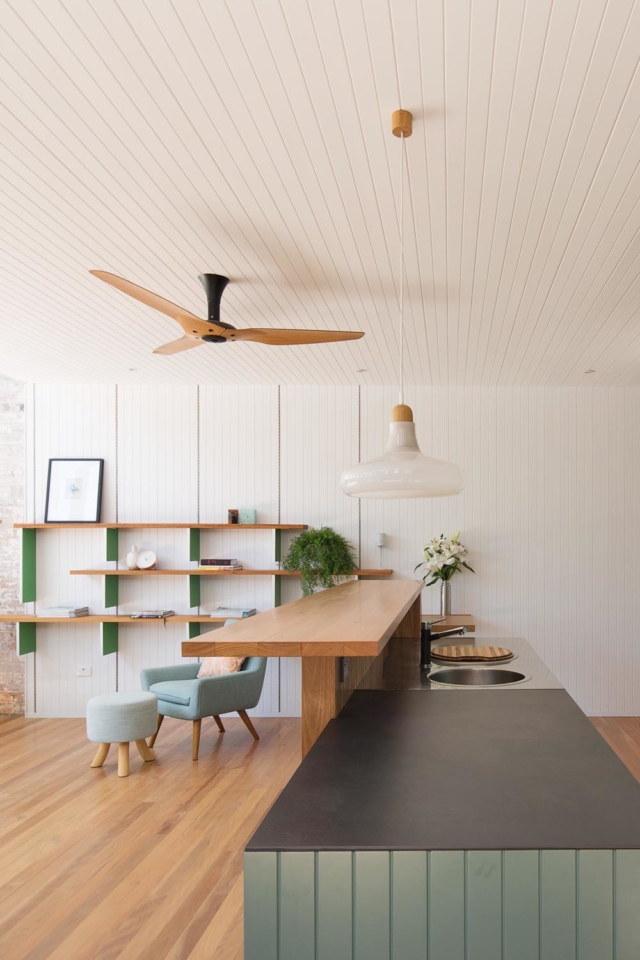 Photography: Simon Whitbread
For more | Our favourite emerald green homewares