Meet Nicole Jacobs, the professional buyer's advocate with over 15 years' real estate experience who we first got to meet on last night's episode of The Block Triple Threat.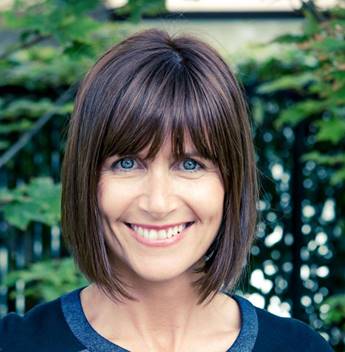 This season, a buyer's jury consisting of Nicole, Greville Pabst and Frank Valentic will provide strategic recommendations from a buyer's perspective regarding layout, finishes and market expectations.
"Our role on the show this season is vital for contestants," says Nicole. "Throughout the 12 weeks, we are there to review each room from a commercial perspective and provide insight into market expectations in high-end South Yarra." Nicole's job is to look beyond the styling and décor choices deliberated over by judges Shaynna Blaze, Neale Whitaker and Darren Palmer. "If you take the furniture out, what are you left with? Hopefully a well laid out apartment finished to such a high standard that you could place any furniture in it and it will look amazing," Nicole says.
The buyers advocates' first judging session last night was interesting, with their views very different to those of the 'real' judges, particularly on the subject of Ayden and Jess's separate toilet, which they raved about!
What Nicole thought of the bathrooms last night:
Charlotte and Josh: Liked the tiles. Not enough lighting for female buyers to do makeup. Finish really good. On track for a South Yarra buyer.
Tim and Anastasia: Floor tiles look rushed and not lined up. Quality of fixtures and fittings below par.
Ayden and Jess: Underfloor heating.  Separate toilet a very clever move, makes it like 1.5 bathrooms and opens up their market, setting them apart from the other apartments.
Dee and Darren: Feels high-end and luxury. Could have separated the toilet from the main bathroom.
[contextly_sidebar id="PdF9EbnIu4K3yuLRwX0tqpd0IfmqBSis"]Channel Nine have been strategic in selecting buyers advocates who are specialists within their niche, so each brings a broad representation of investors to the auction. Nicole captures the higher end of the market and represents clients who often have very discreet transactions. "We have had a lot of fun throughout the series, but we found out early on that we all look for different attributes and as a consequence, we don't always agree. One thing we do all agree on though is that the completed apartments are definitely not out of place in the South Yarra market."
Her company, Jacobs Buyers Advocates in Brighton, has already taken VIP clients through The Block at 27 Darling Street and they've all provided positive feedback for contestants. "Our clients are predominantly owner occupiers, however the position, along with strong depreciation schedules and rental yields, have attracted many of our local (and international) investors."
–Last night's episode also saw the fellow contestants and buyers advocates rate the bathrooms with Dee and Darren coming out on top with 49 points and winning $5,000. Ayden and Jess came second, Charlotte and Josh third and Tim and Anastasia last.