The team from Melbourne's Beeline Design are back with a gorgeous new collection that draws on an unlikely muse. Established by cabinet maker Adam Brislin and fashion designer Lucy Grant, the company is notable for its handcrafted timber furniture and its latest 'Ridge Collection' looks to, of all things, corrugated iron for inspiration.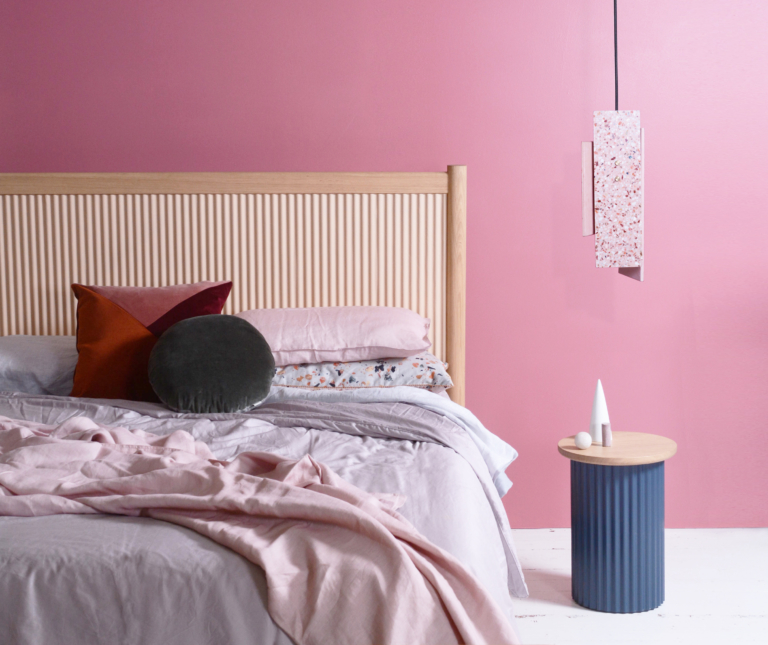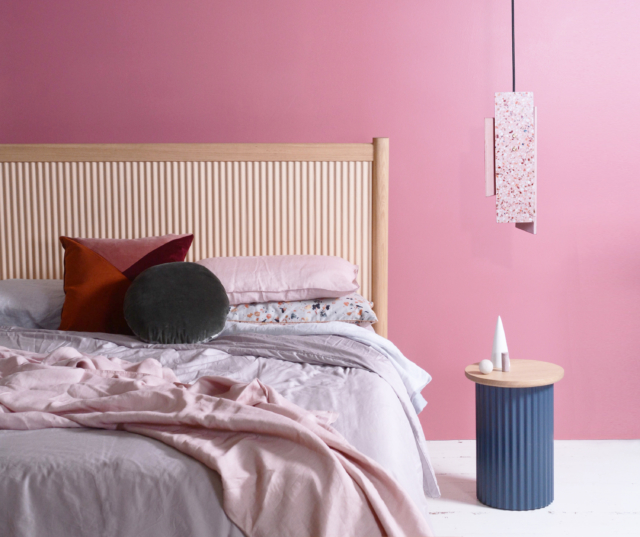 "I had wanted to incorporate the use of corrugated metal into our designs for a long time but had not found the right execution," says Adam of the range that was inspired by his childhood growing up in rural Western Australia surrounded by farming land dotted with traditional corrugated iron sheds.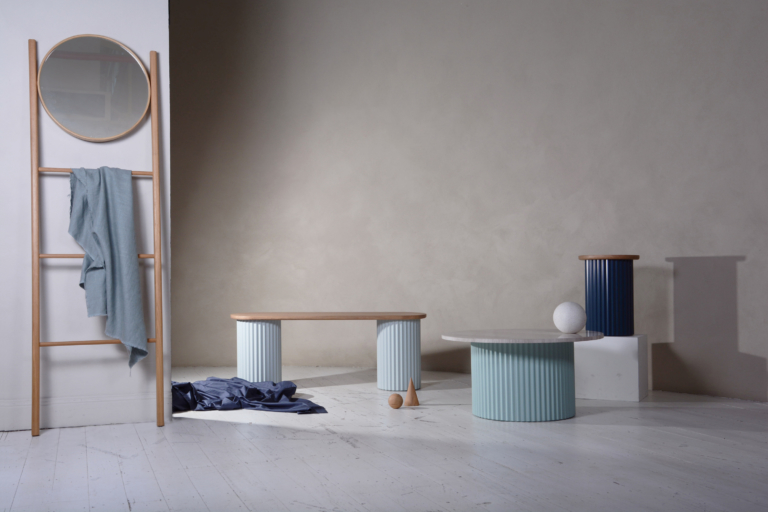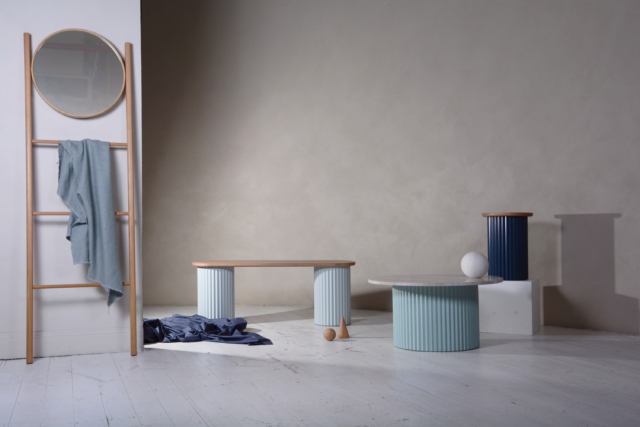 But what struck me was how Adam had managed to turn something highly utilitarian into a thing of elegant beauty, the execution of which was no simple feat. "Finding a way to join the metal on our table bases seamlessly and without welding was definitely a hurdle we had to overcome – but we never shy away from a challenge!" says Adam.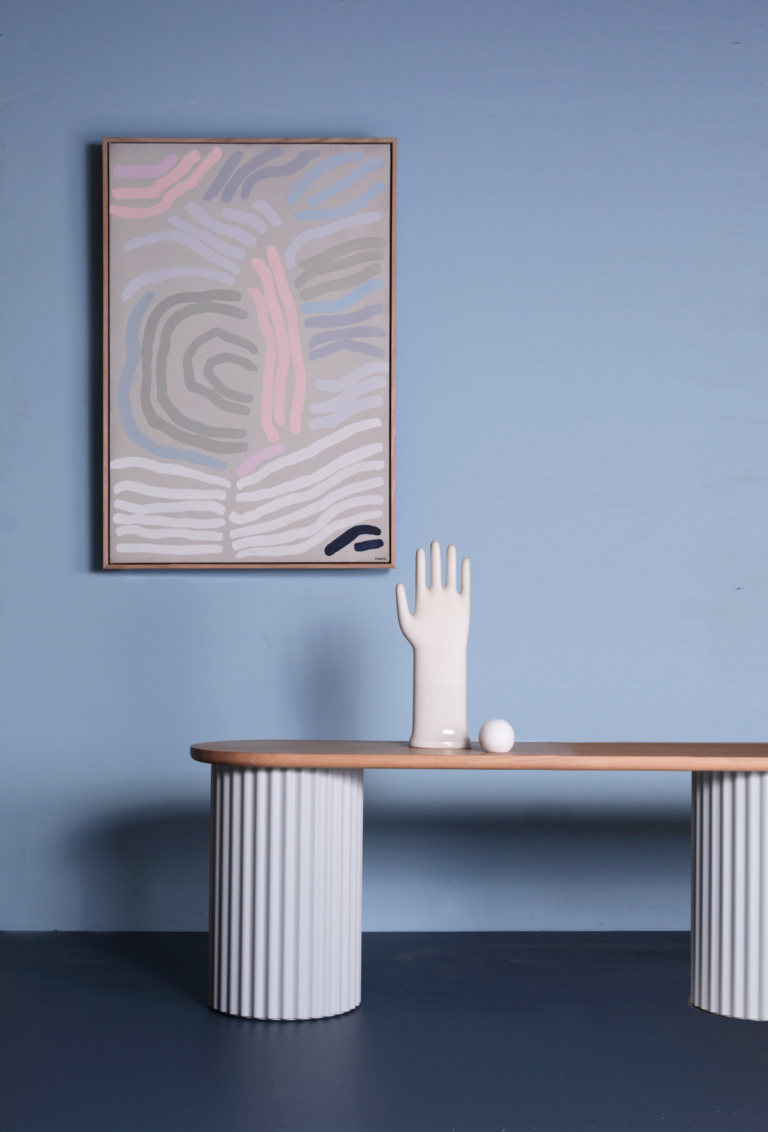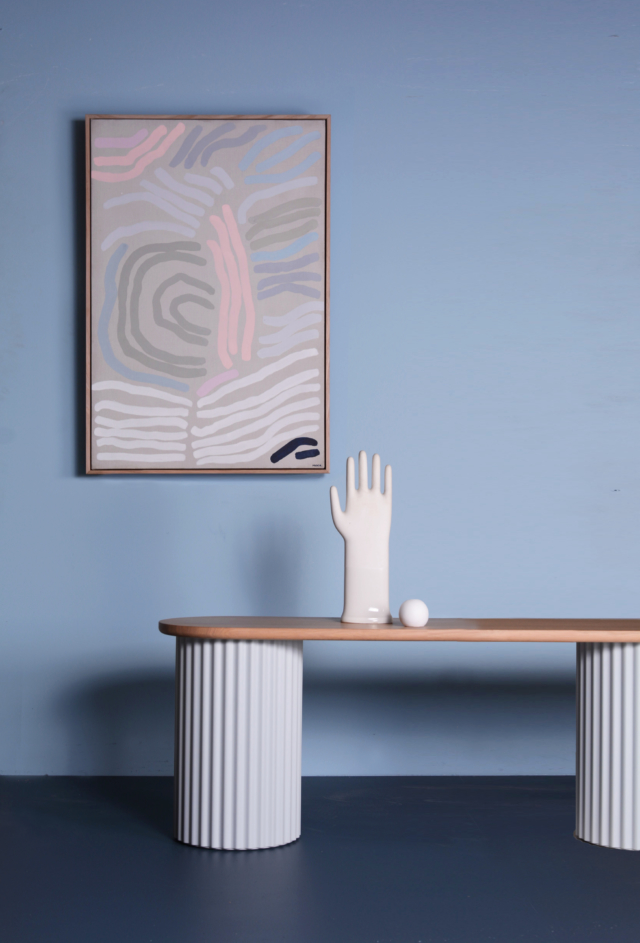 The range features corrugated curves covered in soft Australian leather paired with solid sustainably sourced Tasmanian Oak or stone. "Our goal was to create a collection using what is regarded as quite a utilitarian material and elevate it to a new level of luxe by covering it in leather and pairing it with stone and timber," says Lucy Grant, the other half of the talented duo.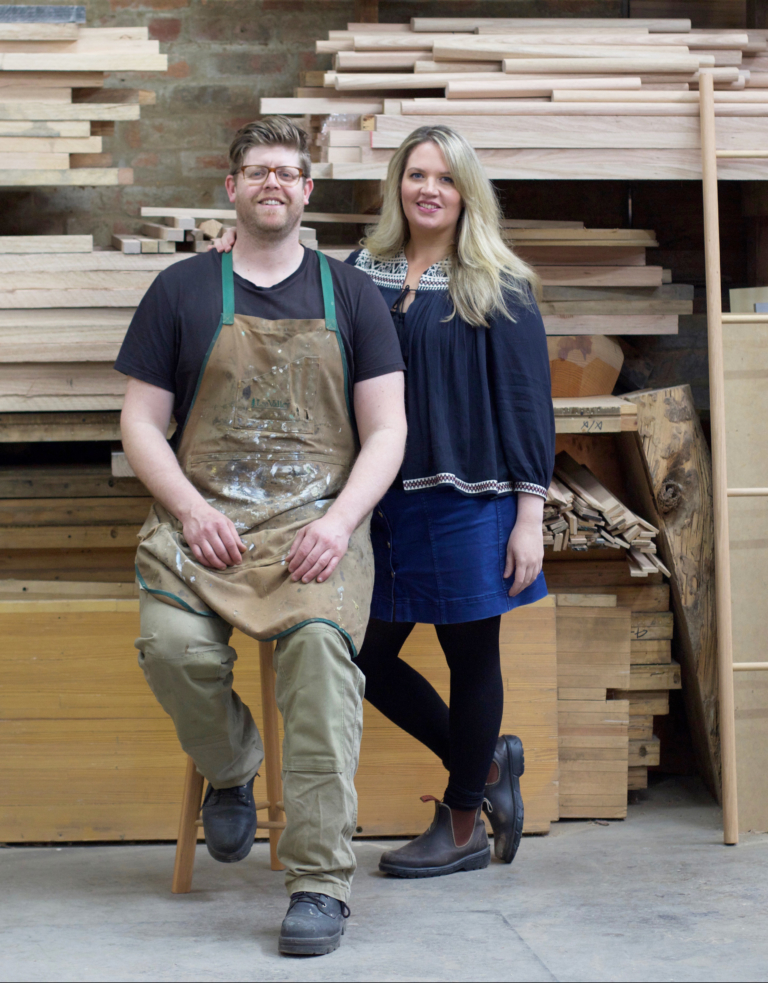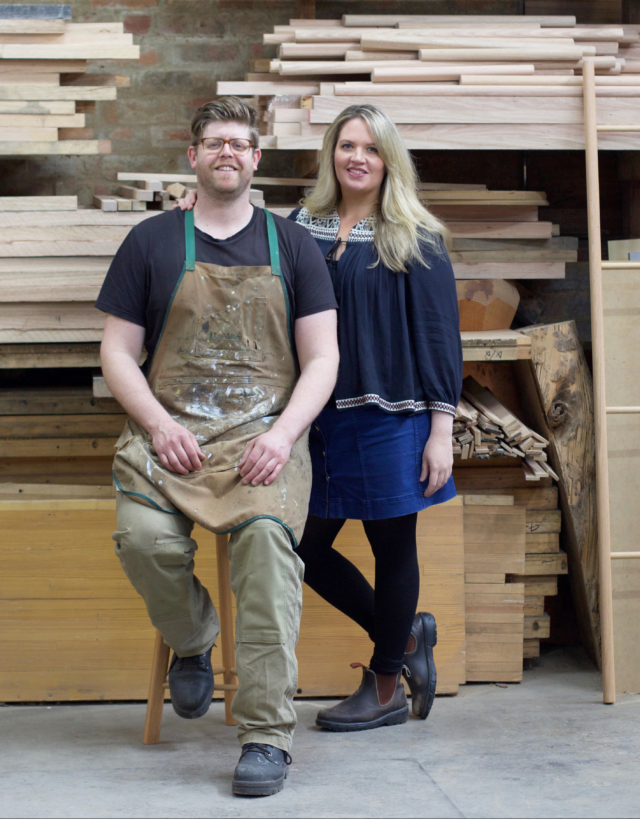 "Our favourite piece would have to be the Ridge Buffet as it really is the show piece in the collection where every little detail has been considered. The leather is hand applied, the handles are hand shaped, the internal drawers are leather fronted. There is nothing like visualising a piece for so long and finally seeing it in a physical form," says Lucy.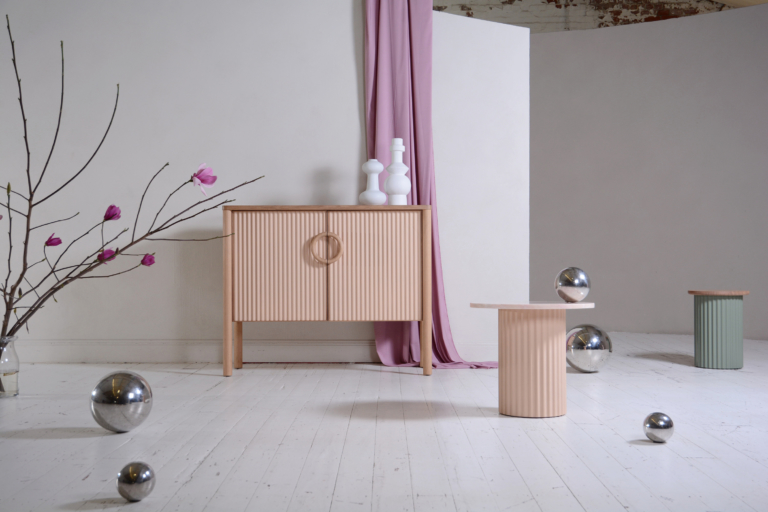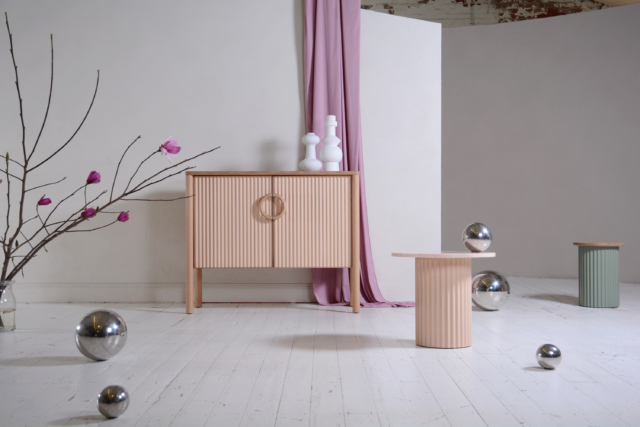 To celebrate the launch of the collection, the brand teamed up with students from former Blockhead Jenna Densten's Design School to style the pieces. "We collaborated with their students last year to style a shoot for us and found them so professional and creative making them an easy choice again this year. When I set them the task of shooting this collection in a 'modern minimalist' way I knew they would rise to the challenge," says Lucy.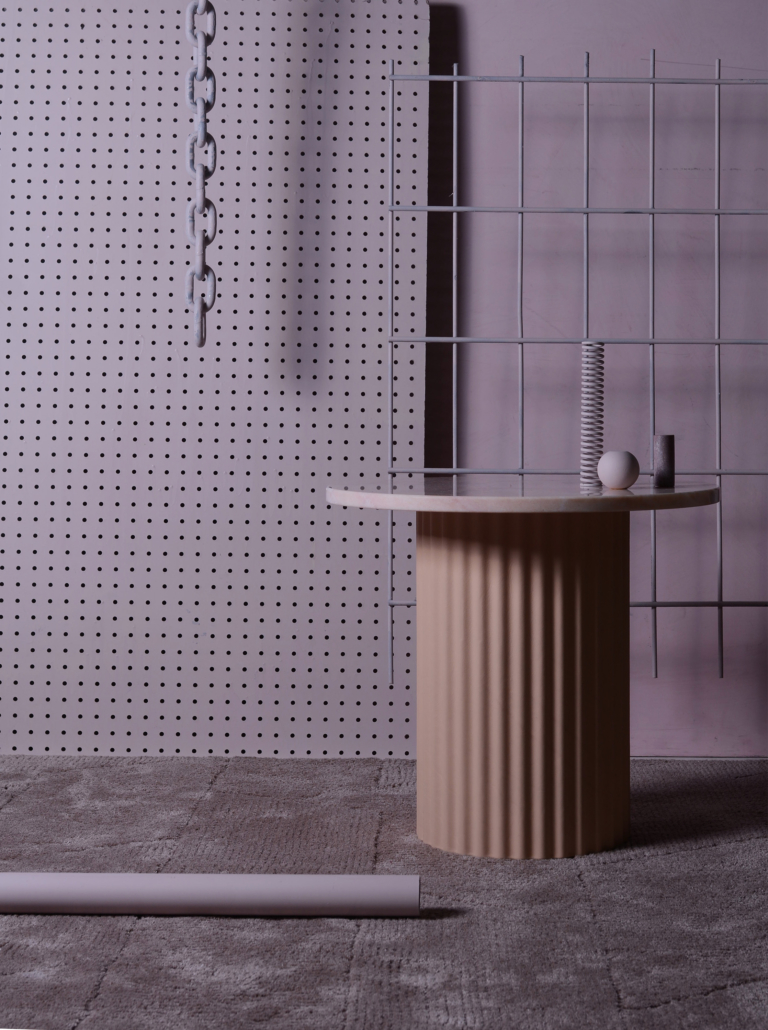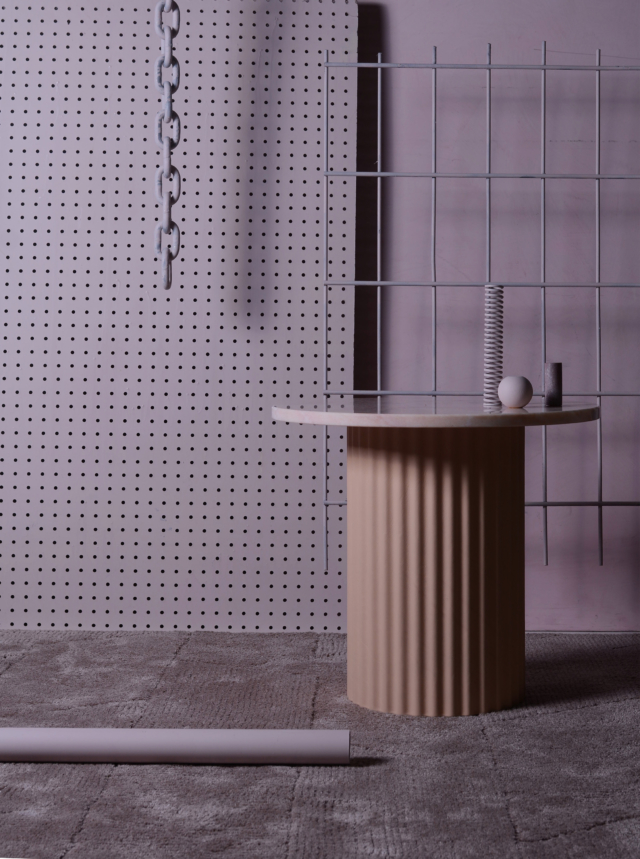 Adam and Lucy have just shown the range at Denfair (to an enthusiastic response), and they have exciting expansion plans too having just signed a deal that will see their furniture stocked in 23 stores across mainland China.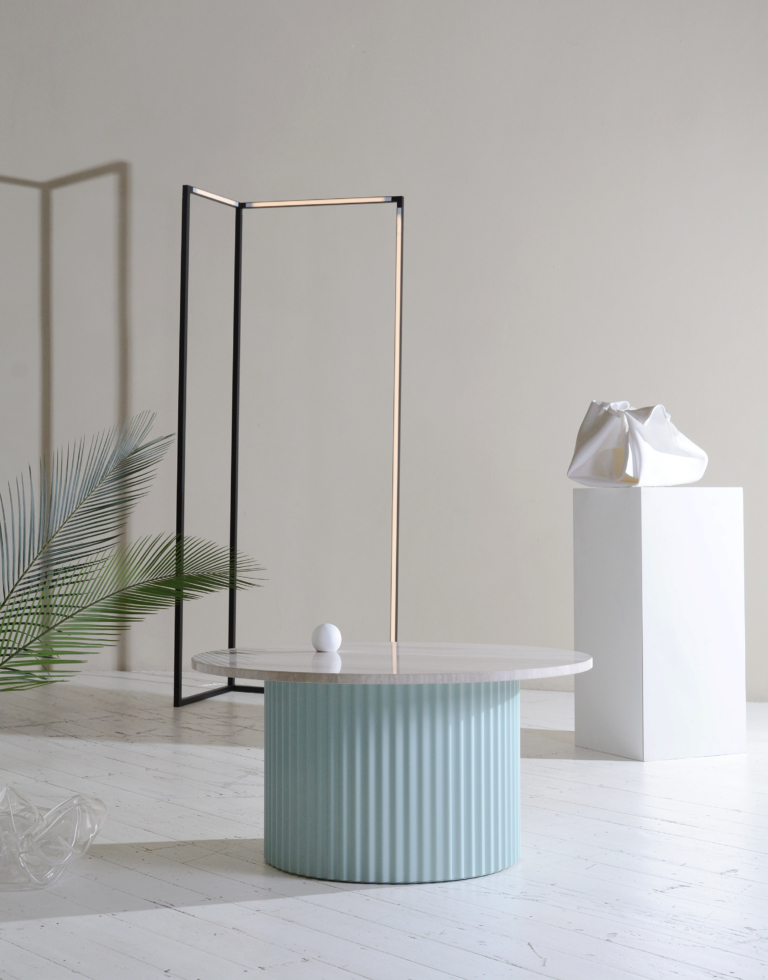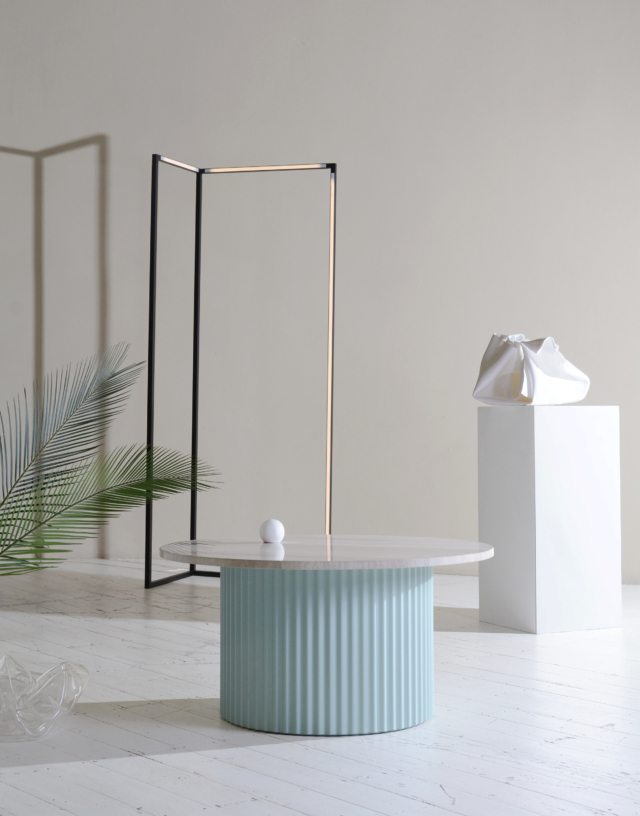 Photography:Lachlan Bourchier | Styling: Design School (Lauren Egan, Laura Stanley, Dijana Carpinteri, Sharna Kirkbride, Aneta Schultz, Annaliese Byrne, Kathy Giannakopolous, Rachel Portaro, Amber Bennett)