Working as a firefighter, Luke Collins began Bombora Custom Furniture initially as a hobby. Using the beautiful recycled timber he had accumulated from his local Victorian timber yard, he spent every spare moment designing and crafting.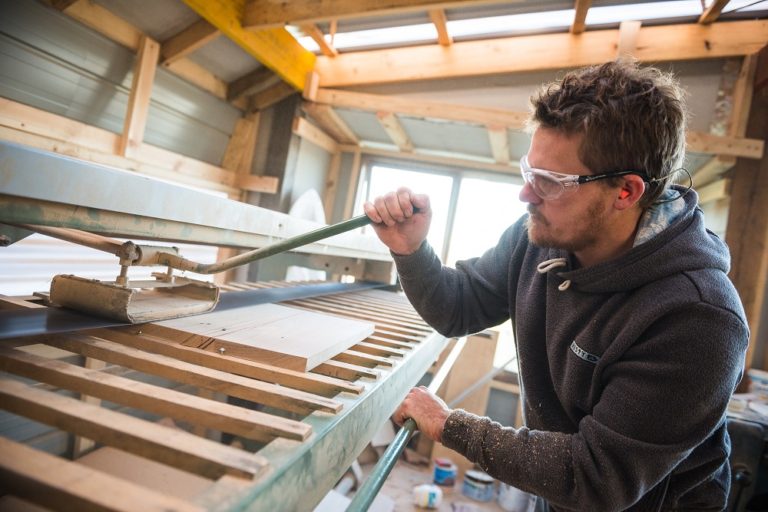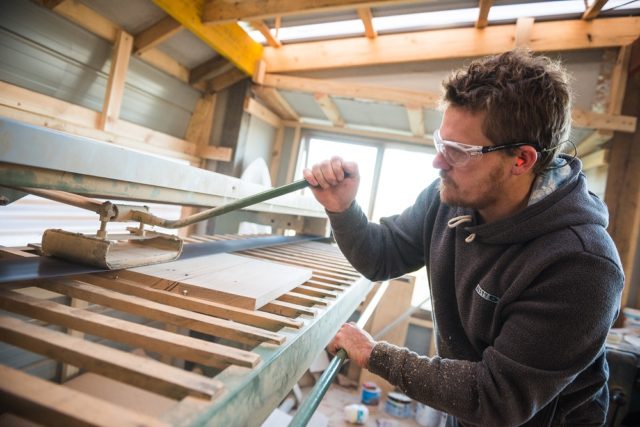 Selling his first piece (a dining table) on Gumtree, inquiries immediately started coming in for custom pieces and word of mouth quickly got around. Six years on, and Bombora have become synonymous with bespoke timber furniture and timeless designs, which honour the beauty of natural wood.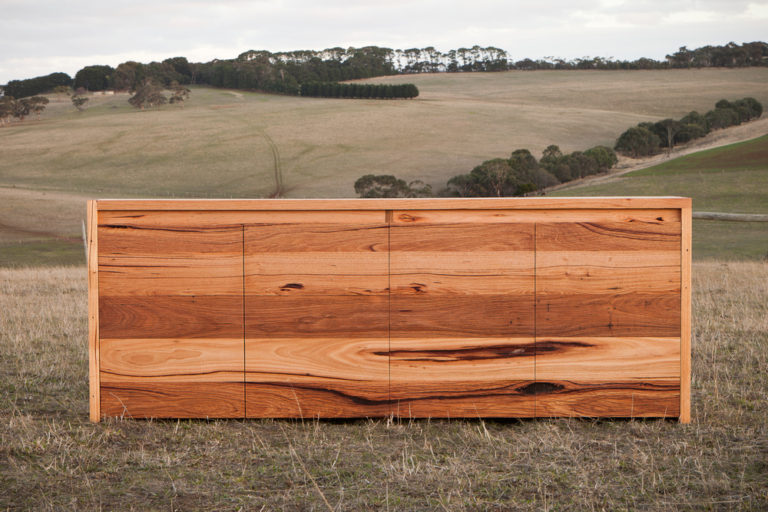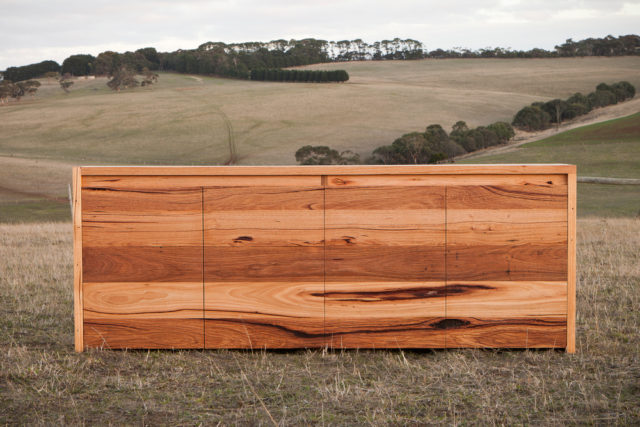 With a collection that includes everything from dining tables and TV cabinets, to bed frames, couches and outdoor decor, the aesthetic is influenced by Nordic furniture, modern architecture and 70s design. Oozing clean lines and a simplistic, contemporary base, for Bombora functionality and longevity are of the utmost importance.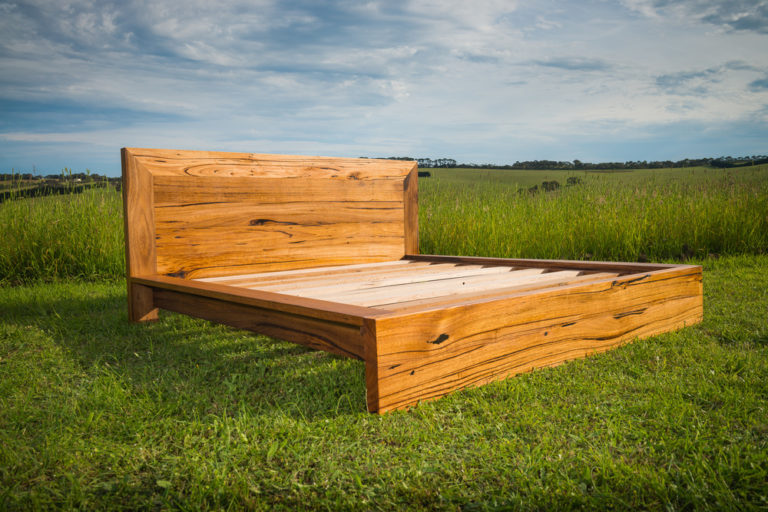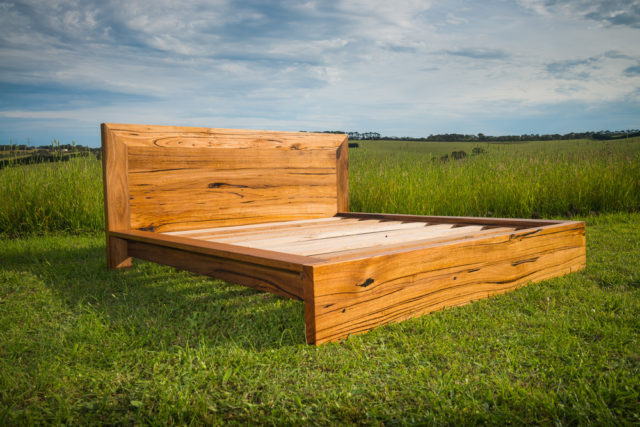 [contextly_sidebar id="MnEtLoqYxl5cqGuPBtsX4KOCGVEmWw4u"]"It is very important to us to minimise our impact on the environment by using recycled timbers, natural finishes and a quality of construction and design that will ensure our furniture is passed on to the next generation rather than into hard rubbish," explains Alison Collins, head of marketing and Luke's wife. "Providing our customers with excellent customer service is also a priority for us, which is why each piece is made to order to our clients' specifications to ensure that it is perfect for their tastes and their homes."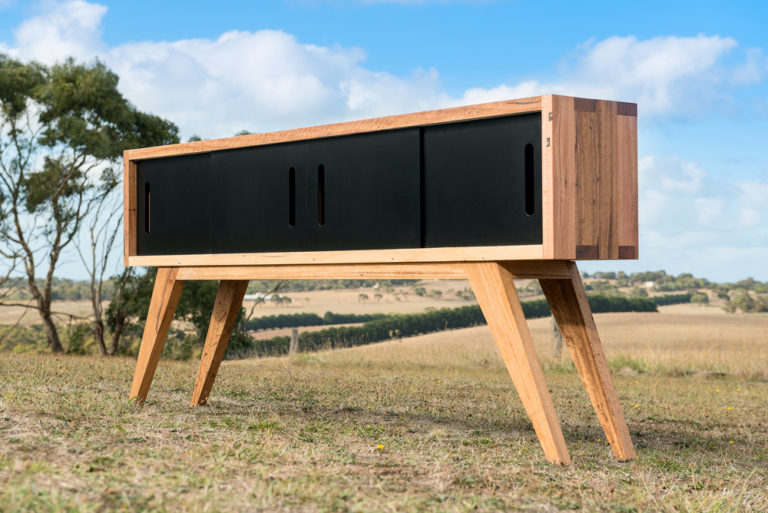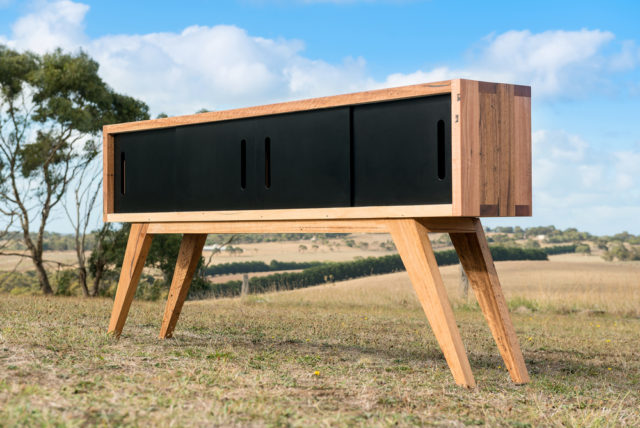 Whether a client picks one of their portfolio designs or Luke crafts them something completely unique, all pieces are made to the clients' exact requirements from dimensions and functionality to timber preferences.
Predominantly using recycled Messmate timber, a species of Eucalyptus local to the southern Australian states, Bombora love it for both environmental and aesthetic reasons. "We love this timber from an environmental standpoint because being locally sourced it is readily available and requires very little resources to convert it from its old state to a furniture ready state and very few travel miles. From an aesthetic point of view, it is a beautiful timber. It has a wide variety of different tones from creams to medium browns with interesting grain patterns and frequent sap lines. Each piece is distinctive and creates very unique looking furniture."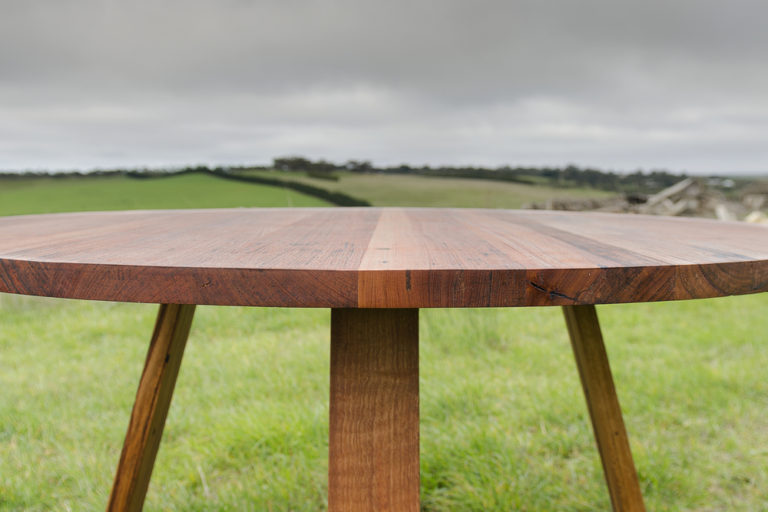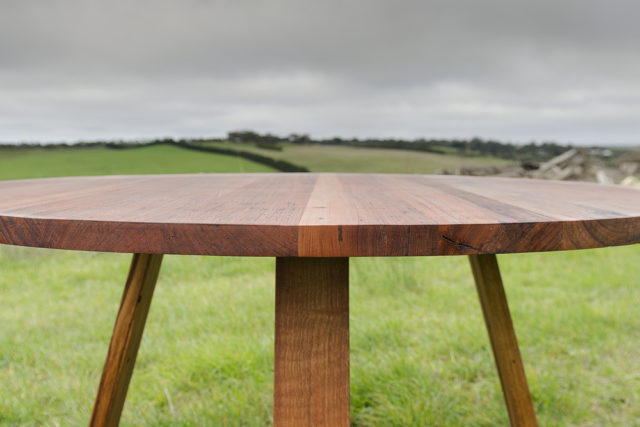 All Bombora furniture is protected using a natural oil and wax finish, which produces a silky soft feel and natural look. The finish enhances the beauty of the wood, whilst also making it durable, hard-wearing and easy to maintain. For more information.