Mustard Made, the homewares startup by sisters Becca and Jess Stern which was launched at a Sydney trade show in 2018, is about to launch into its third country, the United States!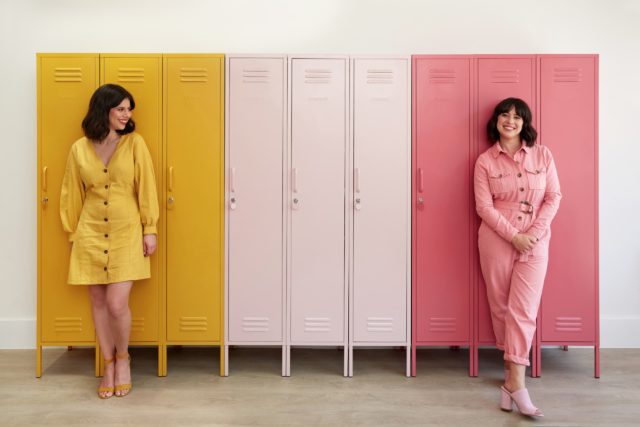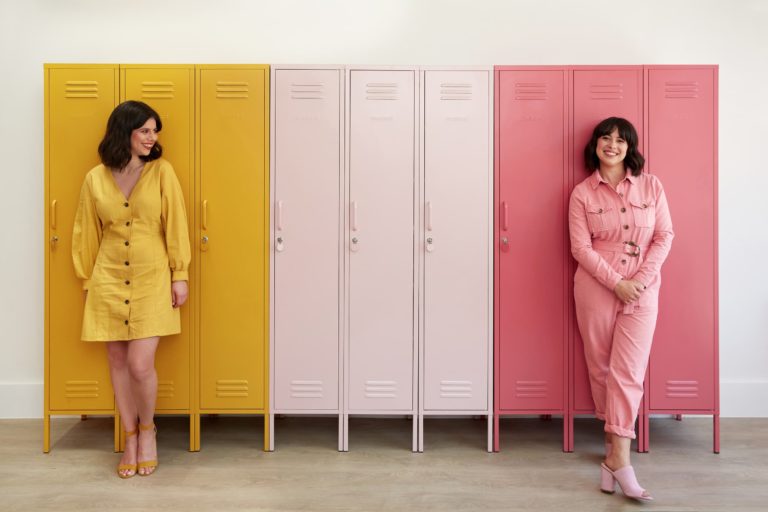 The cult homewares brand coveted for its signature colourful lockers, has grown from a lightbulb idea to a multi-million dollar business in just three years.
"Mustard has made a name for itself across the Australian, UK and European markets, and with a growing global interest in our products through the power of social media, it's the perfect time to bring our brand to US consumers," said Becca.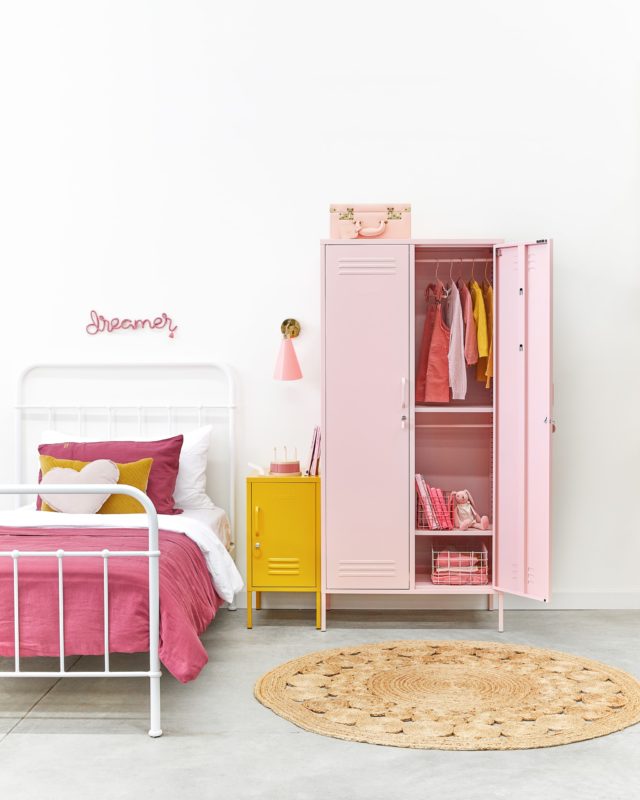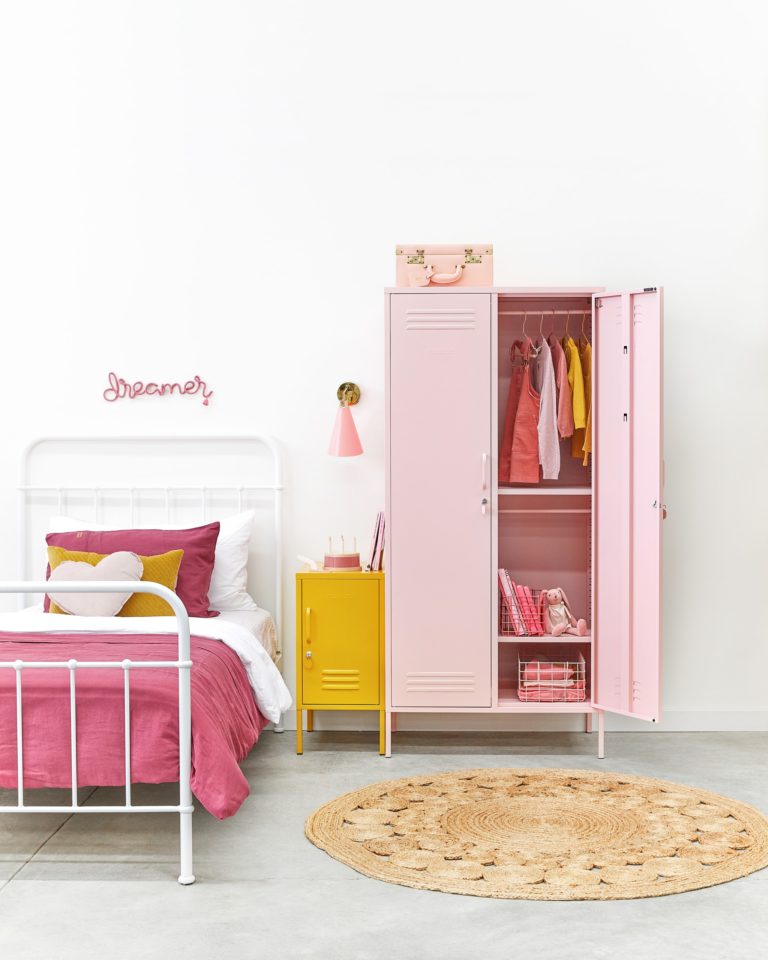 Since launching at a trade show in Sydney, with two products and six colours, Mustard has grown on all fronts. The brand now offers eight products in 10 on-trend colours, with a team of 15 located on three continents and serving customers right across the globe. Revenue has doubled year-on-year, each year since launch, a growth trajectory that is tipped to escalate ever further with Mustard's entry into the US, the traditional home of the high school locker.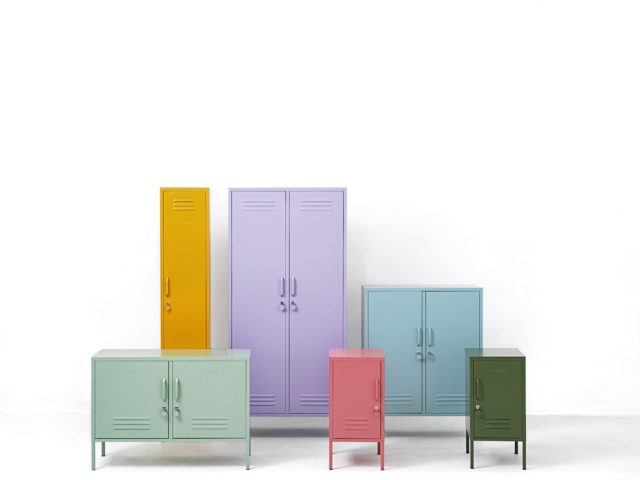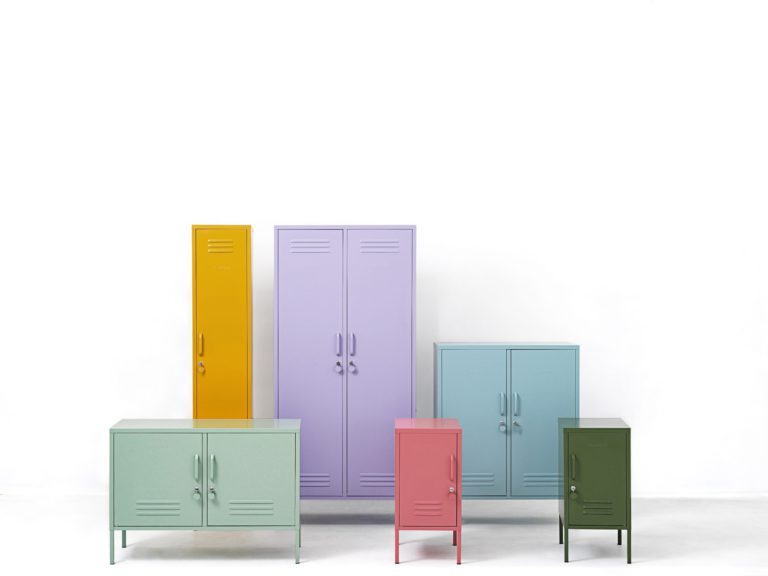 "Mustard has always exceeded our expectations, and our prediction is that the US will be our biggest market yet," said Becca. "Mustard Made is a family business with a big heart and big dreams, and this launch is a huge milestone for us. Our community has been asking us to come to America, and we're so thrilled to now be able to offer our products direct to our US customers."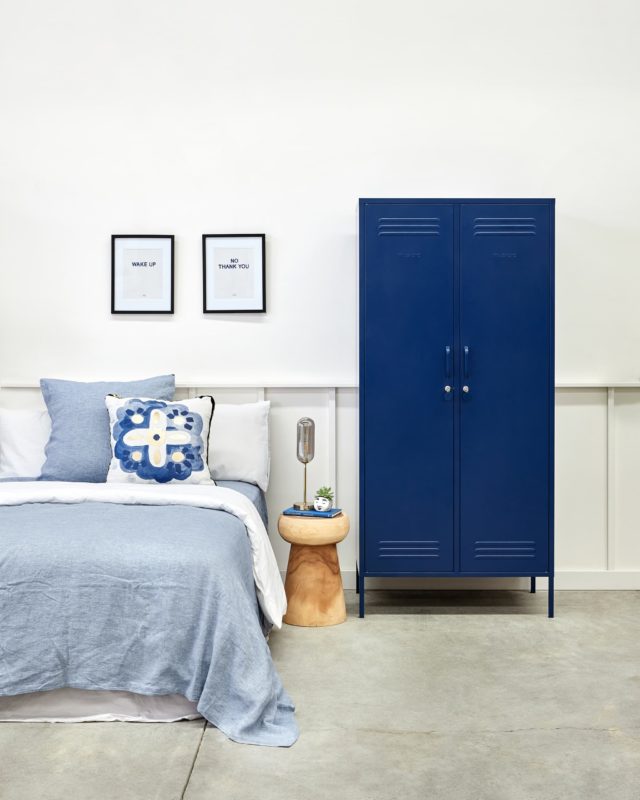 The sisters have reimagined the traditional locker to create a new breed of homewares for the home and workspaces. The idea was sparked by Becca's love of vintage furniture and a need for practical storage. The lockers come in a range of brights, pastels and neutrals that complement any space, along with a growing collection of coordinating accessories.
Mustard Made is now available to US consumers too via mustardmade.com.
Follow Mustard Made on Instagram
6 stylish freestanding wardrobes: great alternatives to a built-in
Offering style, variety, and flexibility, freestanding wardrobes are a great alternative to built-ins. They're a perfect choice if you want to use a bedroom as a home office in the…