With shrinking land sizes across the country, it's no surprise that the majority of backyard design and gardening advice focuses on achieving great style in small spaces. However, thoughtful planning and design is just as important in large backyards where the extra space can be transformed into stunning landscapes that will add value to your home.
The 2018 Adbri Masonry Great Australian Backyard survey has revealed that 56% of respondents have a large backyard with plenty of room for entertaining and gardening. Yet, large backyards are often under-appreciated or lacking landscaping which results in big, boring spaces.
"With a little research, inspiration and planning, dull backyards can be converted into feature areas for eating, entertaining, relaxing and gardening," says landscape expert and Adbri Masonry ambassador Jason Hodges.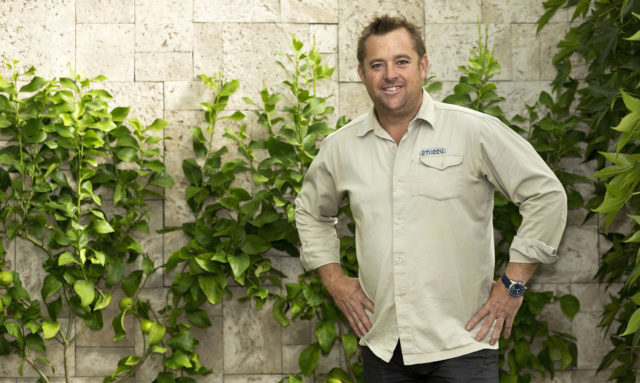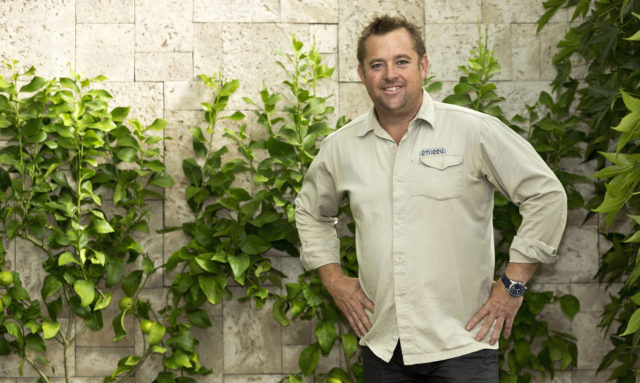 Jason's tips for utilising space in a large backyard
Set the scene
Arguably the most important part of a landscaped garden is the place where you'll sit back and appreciate it – usually this is the paved courtyard or patio area. The patio will usually come directly off the house and represent the transition point from indoor to outdoor living. While this is practical, large backyards provide the opportunity to get creative!
If the facade of your home needs work and looks dated, consider taking the focus away from the home by having a path off the house, leading to a feature courtyard in the centre of the space. This design draws attention away from the home and shows off the size and depth of your yard.
When it comes to thinking about the surfaces of your patio or courtyard, pavers are a great option for stepping stone paths and the entertaining pavement. "While I love stepping stones separated by pebbles or turf for paths, the foundation pavement should be a solid area which can house your dining and relaxing furniture as well as any shading or barbeque equipment," explains Jason.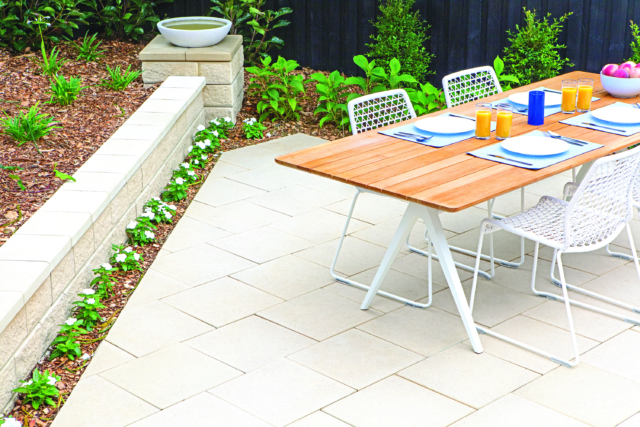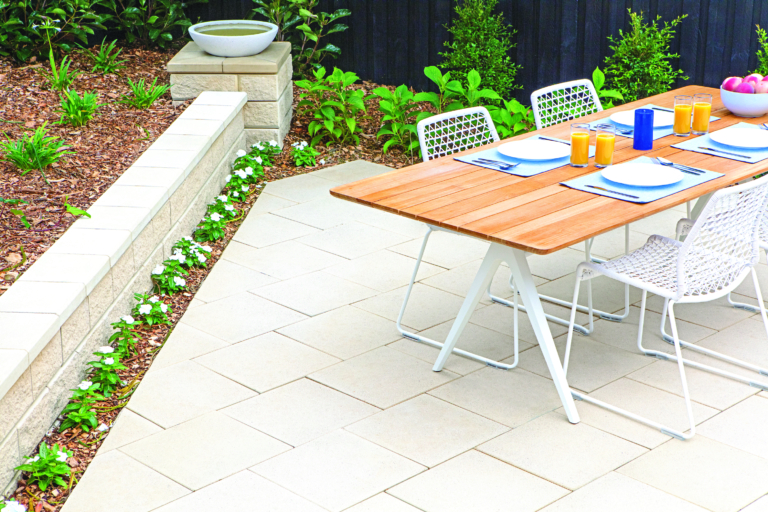 Build a children's playground
If you have children, a large backyard provides an opportunity to create a space where kids can play safely, so take advantage and start planning your kid friendly yard.
"Try building a cubby house or teepee that can be used in summer as a shaded play area or as a mini campsite in winter," says Jason. "I also love the idea of placing pavers in a hopscotch pattern and letting grass grow in between. The pavers will act as a pathway for your garden, as well as a fun activity for your children."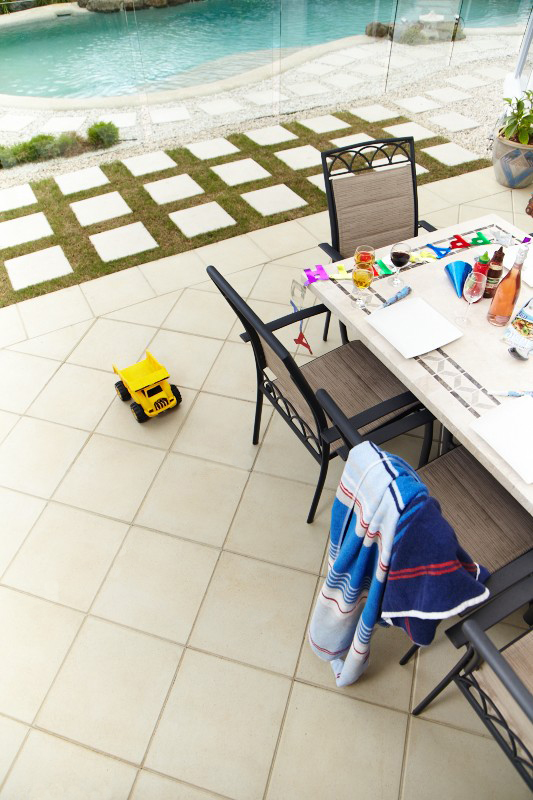 Incorporate an entertaining area
There are countless ways to create an exceptional outdoor room to entertain and spend time with family and friends. Building a dining area with built-in seating helps to give the area structure and utilises available space. You can achieve this using Adbri Masonry's Versawall blocks, which create vertical retaining and garden walls whilst doubling as bench seating.
"Alfresco areas tend to feature on the front cover shots of real estate listings and signboards – this is because they're an asset that adds value to a home and where buyers picture themselves enjoying the home with family," explains Jason. "In larger backyards, these entertaining areas can be multi-functional with cooking equipment, dining settings as well as breakout garden beds or bench seating around a feature fire pit."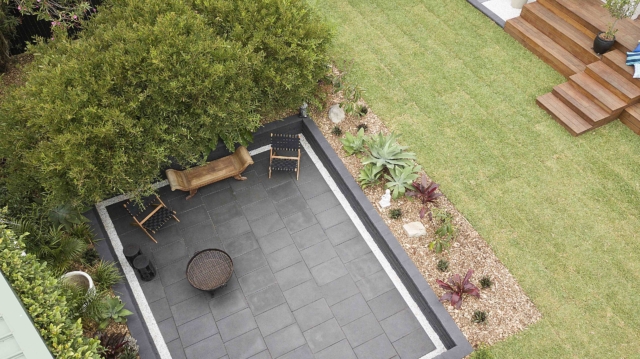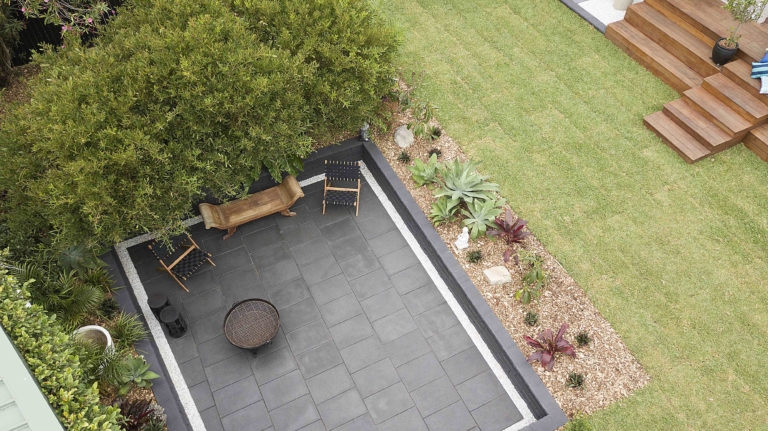 Change levels with a sunken patio
Add depth and dimension to your backyard with a sunken patio that will become a private retreat. Whether your backyard is flat or slightly sloped, you can create a sunken a patio – either DIY or with the help of a professional landscaper. Level changes immediately increase the aesthetic appeal and intimacy of a space. Try introducing steps, garden walls, terraced retaining walls or go the other way and create a sunken patio.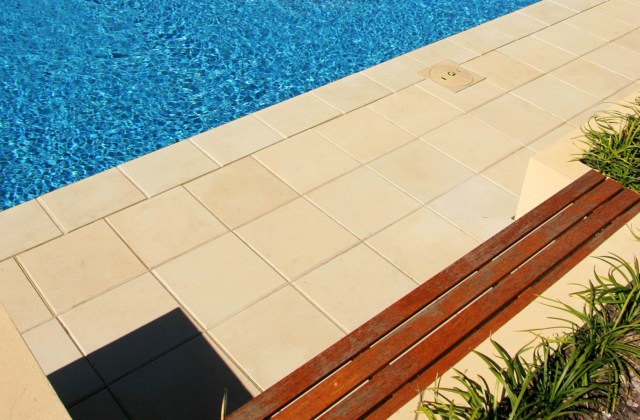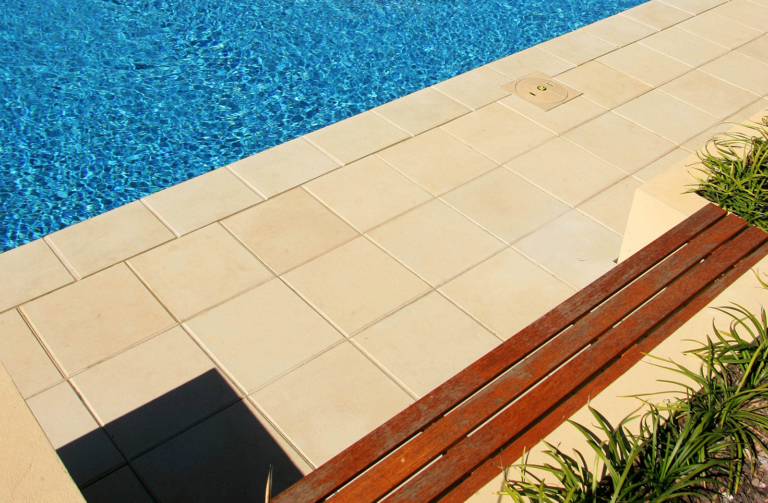 Beat the heat with a swimming pool
A large backyard is a great canvas for a swimming pool and creates an opportunity to value the space around it – whether it's sunbaking, entertaining or relaxing.
"Avoid dominating the area with a large pool; try taking cue from the Island of Gods, with a Bali-inspired plunge pool that is small and cleverly landscaped. Pave the boundary with Adbri Masonry's Euro Classic or Euro Stone that will give your pool a sleek finish, whilst providing a safe, slip resistant surface," suggests Jason.
More on how Adbri Masonry can help create your ultimate outdoor space