We absolutely love this project! For the fifth year in a row, leading woodcare brand, Feast Watson, has launched the Re-Love Project; a collaborative campaign which sees talented Australian designers transform pre-loved timber furniture into one-of- a-kind auction pieces, all in the name of charity.
The expertly crafted items are being revealed across Feast Watson's Re-Love Project website, the
@feast_watson Instagram page and the six designers' own social media channels, before being
auctioned off in August to raise money for Salvos Stores across the country.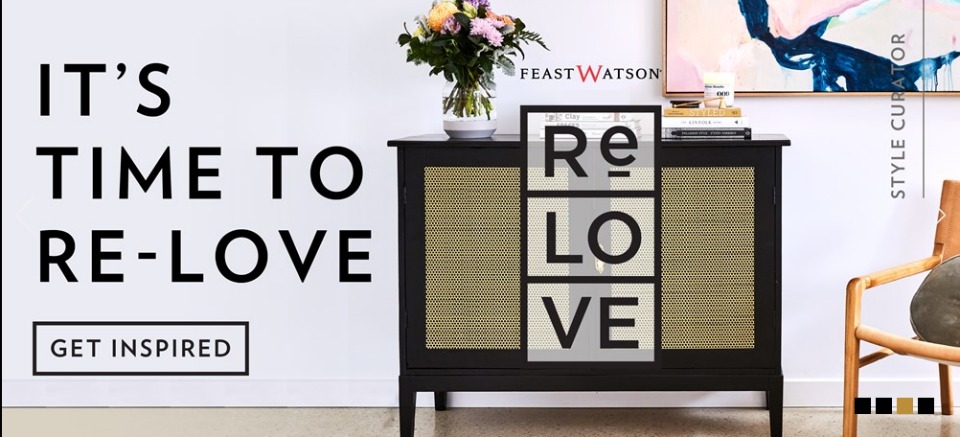 Salvos Stores CEO, Matt Davis, said the Feast Watson Re-Love Project is something the Salvos Stores
have loved being involved with over the past five years. "There's something incredibly sentimental about rehoming a pre-loved piece of furniture, and Feast Watson's Re-Love Project is a fantastic initiative that encourages everyone to try their hand at upcycling," says Mr Davis.
The Feast Watson Re-Love Project follows each designers' upcycling process from start to finish on
Instagram, giving design fans the opportunity to follow their journey and pick up tips, tricks and
inspirational ideas.
Feast Watson's Brand Manager, Jessica Plateo, says "Feast Watson is currently witnessing an upcycling
revolution, with more and more design enthusiasts keen to create their own Re-Loved transformations."
Upcycling can seem like a daunting task at first, but the Feast Watson Re-Love Project documents
the experts' upcycling journeys across designers' blogs and Instagram whilst also sharing how-to
guidance, to give people the confidence to pioneer their own projects.
You can check out the project and bid for any of the items to support Salvos stores from 14th of August
Head to the Feast Watson Re-Love Project website or follow @feast_watson on Instagram to see which
pieces catch your eye.
The 2017 Re-Love Project collaborators include: