Popcorn chicken is great for entertaining or as an easy-to-make family snack, served best with delicious with aioli. Today's recipe is courtesy of Heinz.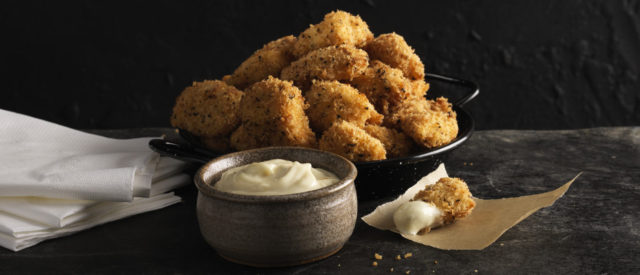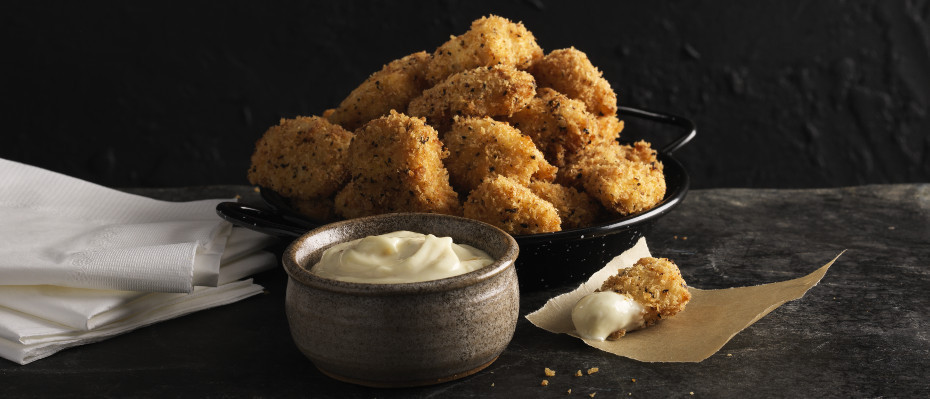 Serves: 4 | Prep Time: 10 minutes | Cook Time: 10-15 minutes
Ingredients
400g skinless chicken breast fillets
⅓ cup flour
1½ cup panko breadcrumbs
2 Tbsp Lemon Pepper Seasoning
1 large egg, beaten
Vegetable oil for frying
Heinz Seriously Good Garlic Lovers Aioli
Method
Cut the chicken into 3 cm square pieces. Line a baking tray with baking paper.
Put the flour onto a plate. On a separate plate, mix the panko crumbs and the lemon pepper seasoning.
Dip the chicken pieces into the flour then into the beaten egg and then coat in the seasoned panko crumbs. Place on the prepared tray while heating the oil.
Pour oil into a deep pan to a depth of 1 cm. Heat the oil over medium heat. Drop a few of the panko crumbs into the oil and if they sizzle and rise to the surface the oil is ready.
Add the chicken in batches. Cook for approximately 6–7 minutes, turning regularly, or until the chicken is cooked and golden.
Keep warm in a 120°C oven while cooking the remaining chicken.
Serve with Heinz Seriously Good Garlic Lovers Aioli, or any other garlic aioli.
–Helping Aussies families keep their pantries stocked is the new Heinz To Home online store and delivery service. Purchase bundles of your favourite Heinz products and have them delivered straight to your door, or to someone you love. The Essentials Bundle includes the Heinz Seriously Good Garlic Lovers Aioli to top off this recipe.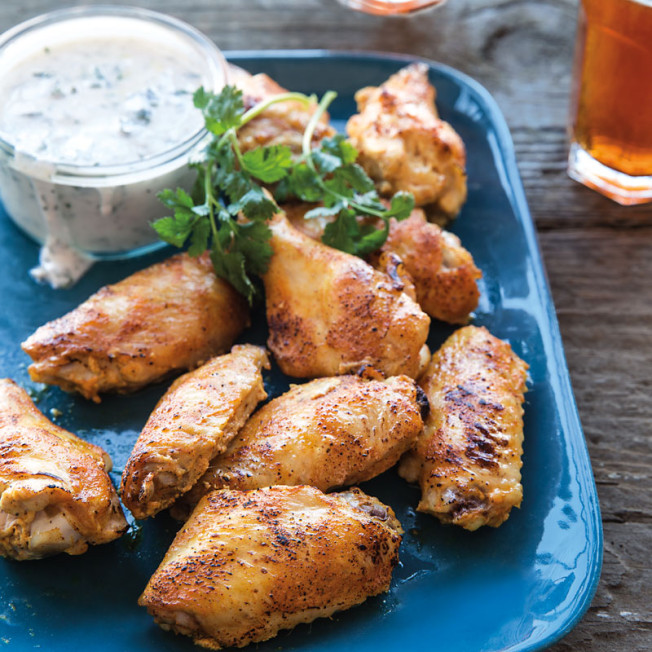 Foodie Friday: Tandoori chicken wings with lemon yoghurt sauce
These fun-sized chicken wings pack a serious punch of flavour. You can serve these as snacks for a party, or to round it out to a meal, serve the wings…
Foodie Friday: Smoked & spiced chicken & chickpea salad
We love the look of this new Smoked & Spiced Vitality Salad from Chargrill Charlie's, one of three new anti-ageing salads developed with nutritionist, Liv Kaplan. They're designed to leave your…