While temperatures are certainly on the rise, there's always room for a roast in our book – particularly on a cool spring evening. Brought to us by Beko, this one-tray wonder is a great option if you like to mix and match with different veggies or spices.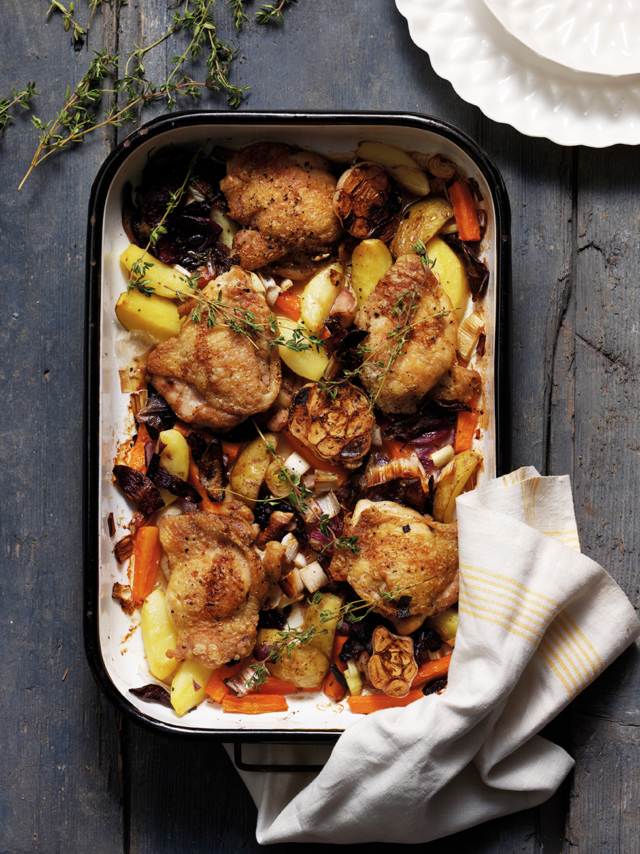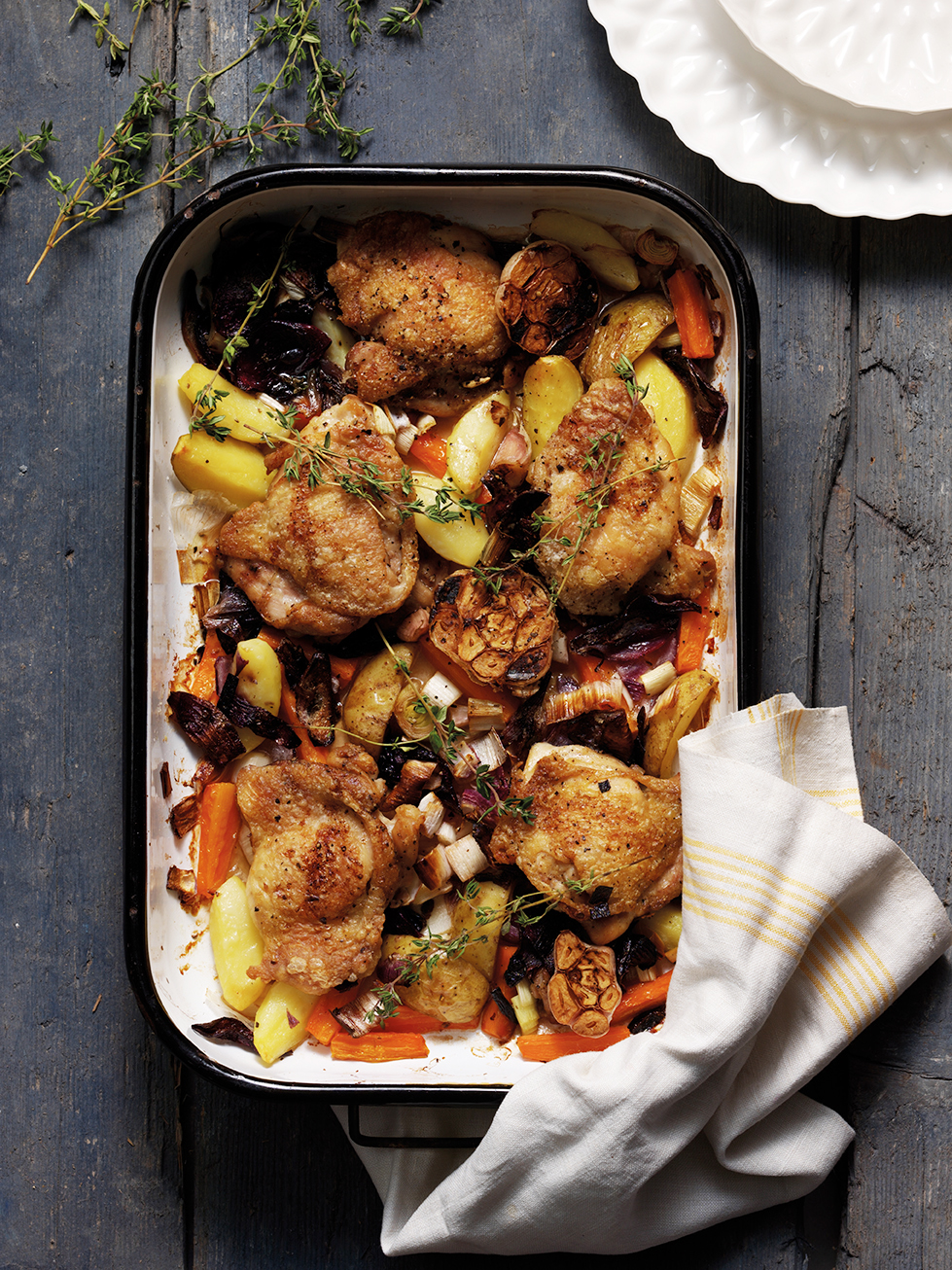 Ingredients
2 tablespoons of olive oil
Pinch of salt
4 whole garlic cloves, crushed
1 onion, diced
1 bunch of carrots, peeled and cut into thirds
1 leek, rinsed and cut into large cubes
700-800g quartered potatoes
4 chicken thighs
Fresh thyme
Method
Preheat oven to 200oC.
In a tray, add olive oil, salt, crushed garlic and onion.
Dice the potatoes into small cubes and place them in the tray.
Add the carrots, leek and fresh thyme to the tray and mix it around.
Add the chicken thighs, skin side down.
Reduce oven temperature to 190C and bake for 45 minutes, uncovered. For crispy chicken skin, after 40 minutes of baking, flip the chicken and return to the oven for five minutes.
Remove from the oven and rest for five minutes.