These classic, perfect chocolate chip cookies have a tinge of caramel flavour and are studded with chocolate goodness.
Tip: Use a small ice-cream scoop to form balls of dough and they'll bake into gorgeous, perfectly round cookies every time.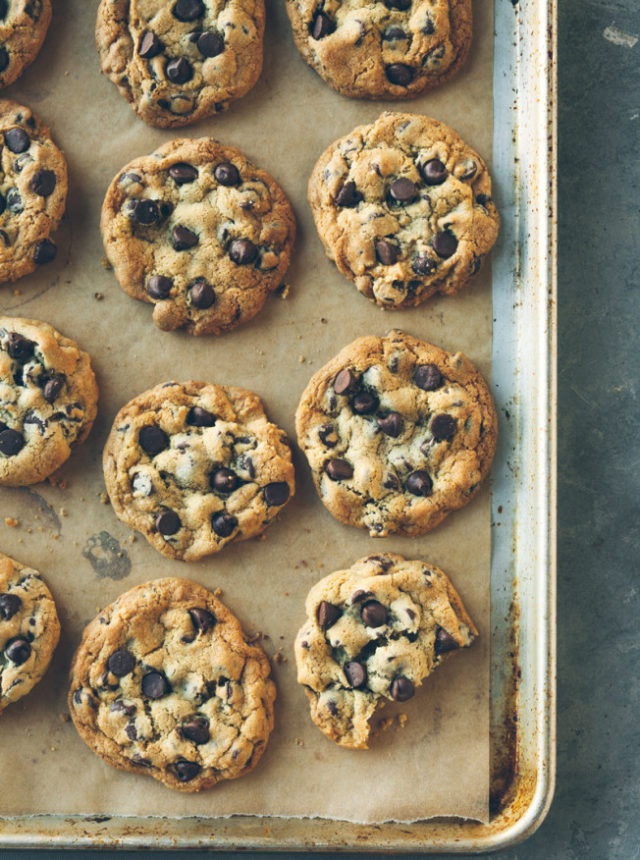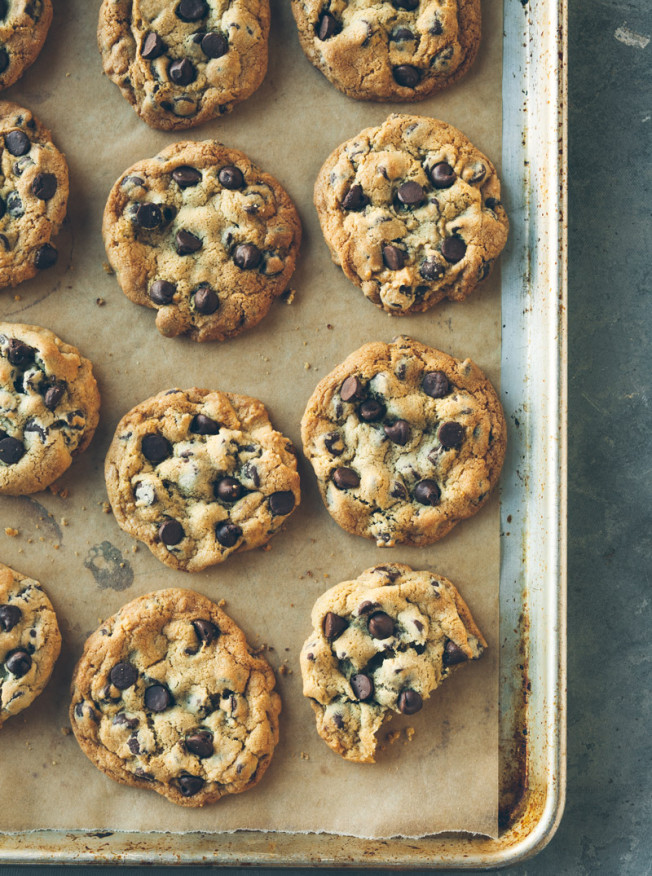 Ingredients
200 g plain flour

1 tsp. baking powder

1/2 tsp. salt

125 g unsalted butter, at room temperature

100g light brown sugar

90 g granulated sugar

1 large egg

1 tsp. vanilla extract

470 g chocolate chips
Method
Preheat the oven to 180°C. Line two baking sheets with baking paper.
In a bowl, sift together the flour, baking powder and salt. In a large bowl, using an electric mixer on medium speed, beat the butter, brown sugar and granulated sugar until smooth, about 2 minutes. Add the egg and vanilla and mix on low speed until blended. Slowly add the flour mixture and mix just until incorporated. Switch to a wooden spoon and stir in the chocolate chips.
Using a small ice cream scoop or heaping tablespoon, drop the dough onto the prepared baking sheets, spacing the dough mounds 5 cm apart.
Bake the cookies, 1 sheet at a time, until the bottoms and edges are lightly browned and the tops feel firm when lightly touched, 10-13 minutes. Let the cookies cool on the baking sheets for 5 minutes, then transfer cookies to wire racks to cool completely. Makes 30 cookies.
–From the Williams Sonoma Test Kitchen.