This classic pasta dish is perfect for both quick weeknight dinners and special occasions. This week's recipe is by chef Mark Olive, an ambassador for the Aquaculture Stewardship Council, a non-profit organisation that encourages responsible seafood eating and supports local producers.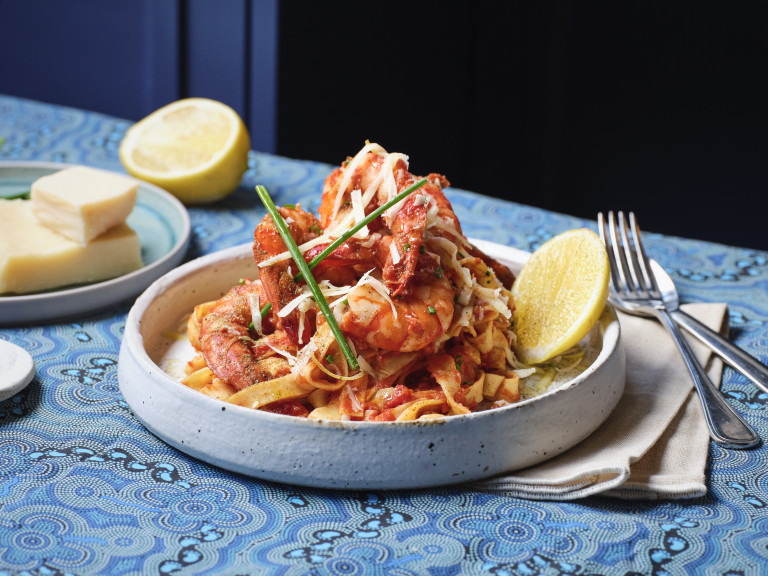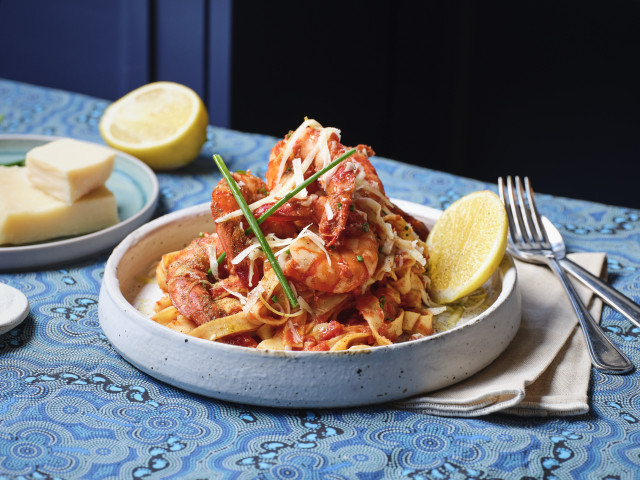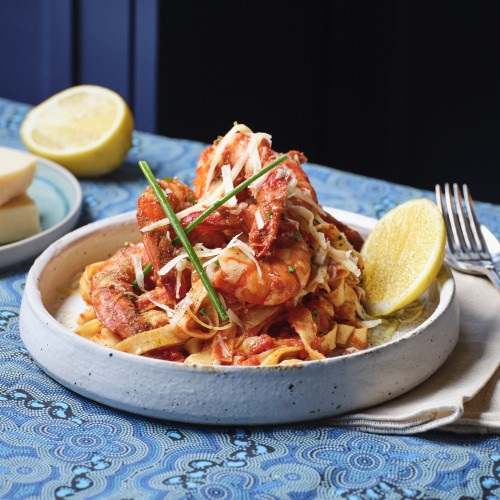 Mark Olive's lemon myrtle prawn linguine
An easy-to-make pasta recipe with a subtle balance of tangy and savoury flavours.
Ingredients
12

large green Pacific Reef black tiger prawns

330

g

fresh pasta

or dried egg fettuccine

800

g

fresh crushed tomatoes

or 2 tins crushed tomatoes

2

large tomatoes

1

cup

red wine

2

tsp

ground lemon myrtle

2

tsp

ground bush tomato

2

tsp

saltbush

2

tsp

ground mountain pepper

2

tsp

honey

1/3

cup

chopped fresh parsley

grated pecorino/parmesan cheese
Instructions
Clean, peel and devein prawns and set aside in the fridge.

In a saucepan on low heat, pour in the crushed tomatoes.

Add the wine and dried ingredients, and simmer long enough for the native herbs to hydrate. A good ten minutes is usually enough for the sauce to reduce its moisture before stirring through the honey.

In a separate saucepan, boil salted water to cook the pasta fettuccine al dente.

Remove prawns from the fridge. Chop the 2 large fresh tomatoes, add parsley, then prawns to a saucepan and simmer for a few minutes until cooked. Remove from heat.

Drain the pasta and allow any moisture to steam off, then fold through the sauce.

Serve immediately with grated cheese and a sprinkle of lemon myrtle.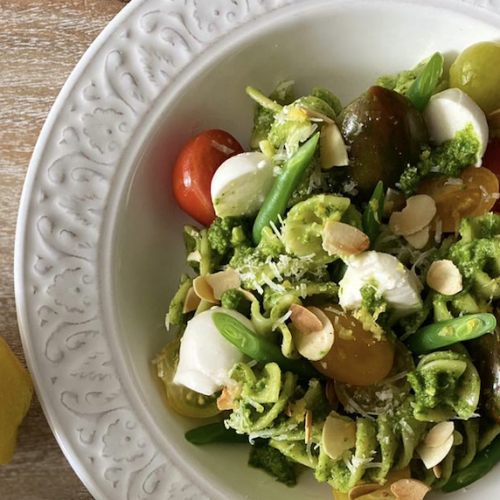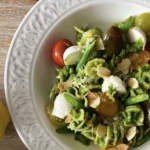 Foodie Friday: Zesty pesto pasta with bocconcini & tomatoes
This easy pasta recipe from Winning Appliances is fresh and filling. If you haven't made your own pesto before, time…