This week's recipe comes from The Little Grocery Service, a boutique fruit and vegetable delivery service in Sydney. This gorgeous cake is definitely perfect for winter. Somebody put the kettle on?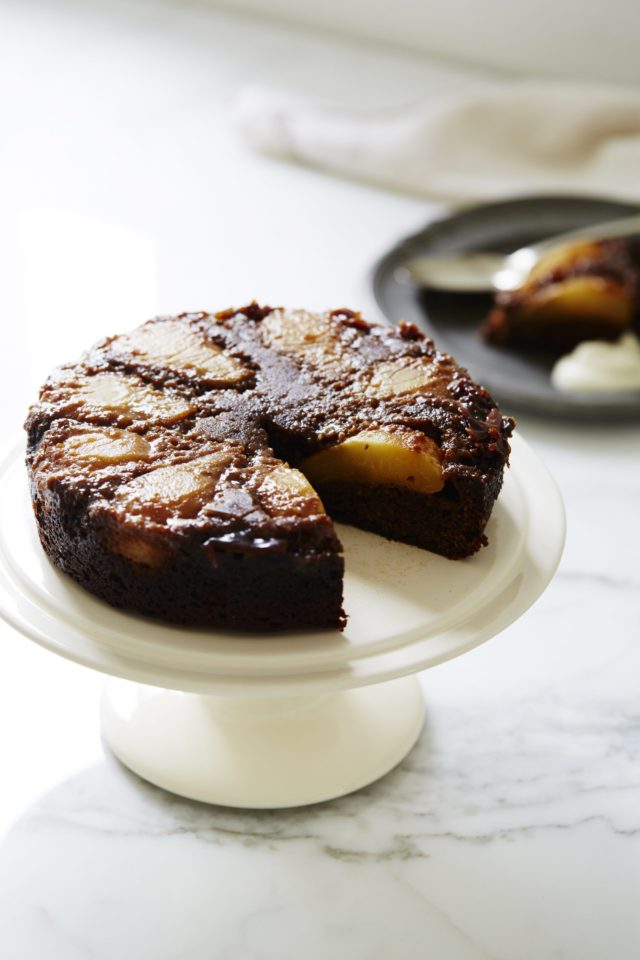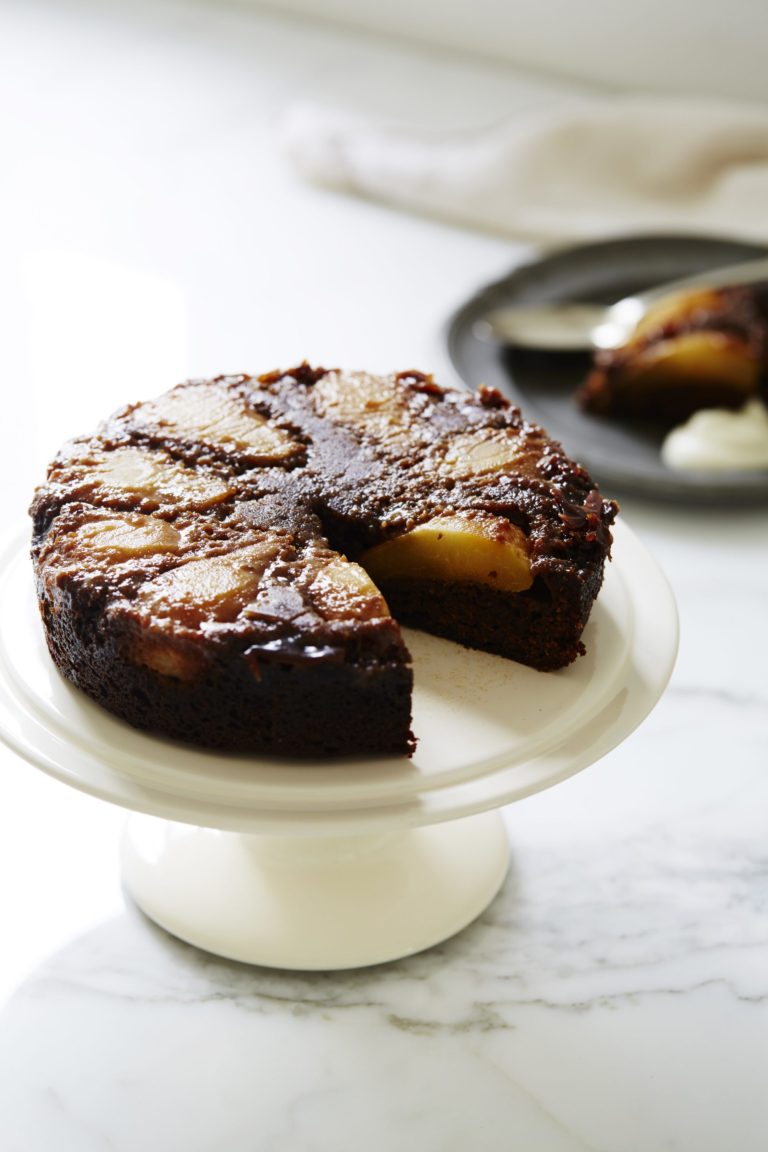 Ingredients
60g butter
100g brown sugar
3 pears, peeled, cut in quarters and cored
For the gingerbread:
125g plain flour
1/2 teaspoon bicarbonate of soda and 1 teaspoon baking powder
a pinch salt
1 teaspoon ground ginger
1/2 teaspoon grated nutmeg
a pinch of ground cloves
1 egg, beaten
125g brown sugar
90g treacle
1/2 cup milk
60g butter, melted
Method
To make the pears, melt the butter in a saucepan, add the brown sugar and stir until the sugar has dissolved.
Pour the mixture into a 20cm cake tin.
Arrange the pears around the perimeter of the tin, cut sides up.
To make the gingerbread, sift together the flour, bicarbonate of soda, baking powder, salt and spices in a bowl.
In a separate bowl, beat together the egg, brown sugar, treacle, milk and melted butter until combined, then stir into the flour mixture.
Beat well for 1 minute, or until the mixture is smooth, and pour over the pears.
Bake in a preheated 180 °C oven for 40-45 minutes.
To serve, allow the cake to cool slightly before turning out onto a large platter. Serve cut in wedges with vanilla ice cream.