Today's recipe from our favourite clinical nutritionist Rosie Eyre, comes with a good dose of information on why it's good for, as well as delicious! Find this and more delicious, nutritious recipes in her latest eBook Vitamin Sea.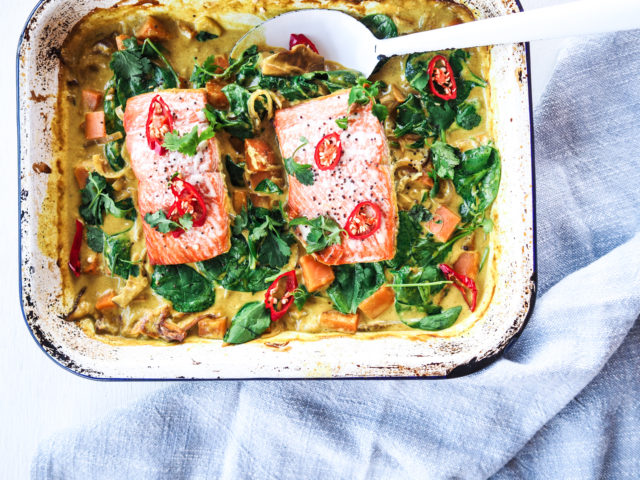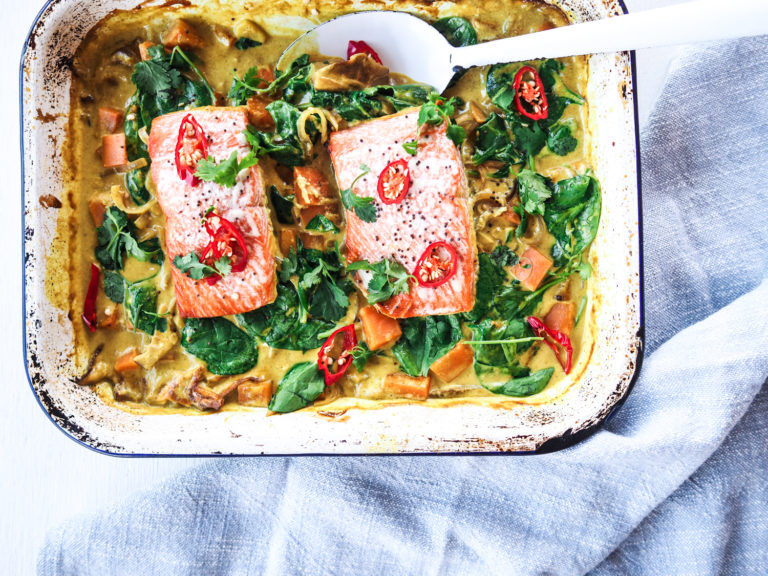 This is the most wonderfully simple dish. All you do is place all ingredients in a tray and bake in the oven for 25 minutes. Something that is fuss free and designed to be an easy dish for any night of the week. Rich with omega 3-boosting salmon, that offers brilliant anti-inflammatory properties and a dose of essential good fats. Sweet potato can boost immunity due to its beta-carotene content which converts to vitamin A in the body. Cooked in creamy antioxidant-rich coconut milk with immune-boosting shitake mushrooms and seasoned with curry spice to make this dish alive, topped with iron-rich spinach to add great diversity and extra fibre to help with digestion. A well balanced and filling dish that will take the fuss out of cooking.
Serves 2 | Takes 30 minutes
Ingredients
2 x wild caught salmon fillets
400g sweet potato, chopped into 1 cm cubes, skins left on
10g dried shitake mushrooms
2 garlic cloves, minced
1 tbsp curry powder
1 tsp sugar/raw honey
2 tsp soy/tamari sauce
400ml (1 tin) coconut milk
200ml (1/2 tin) water
2 cups baby spinach
1 lime, quartered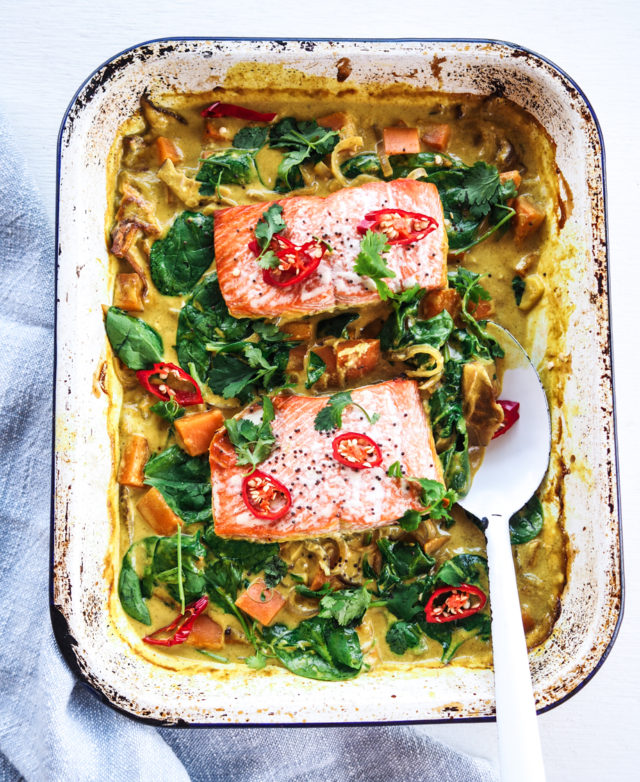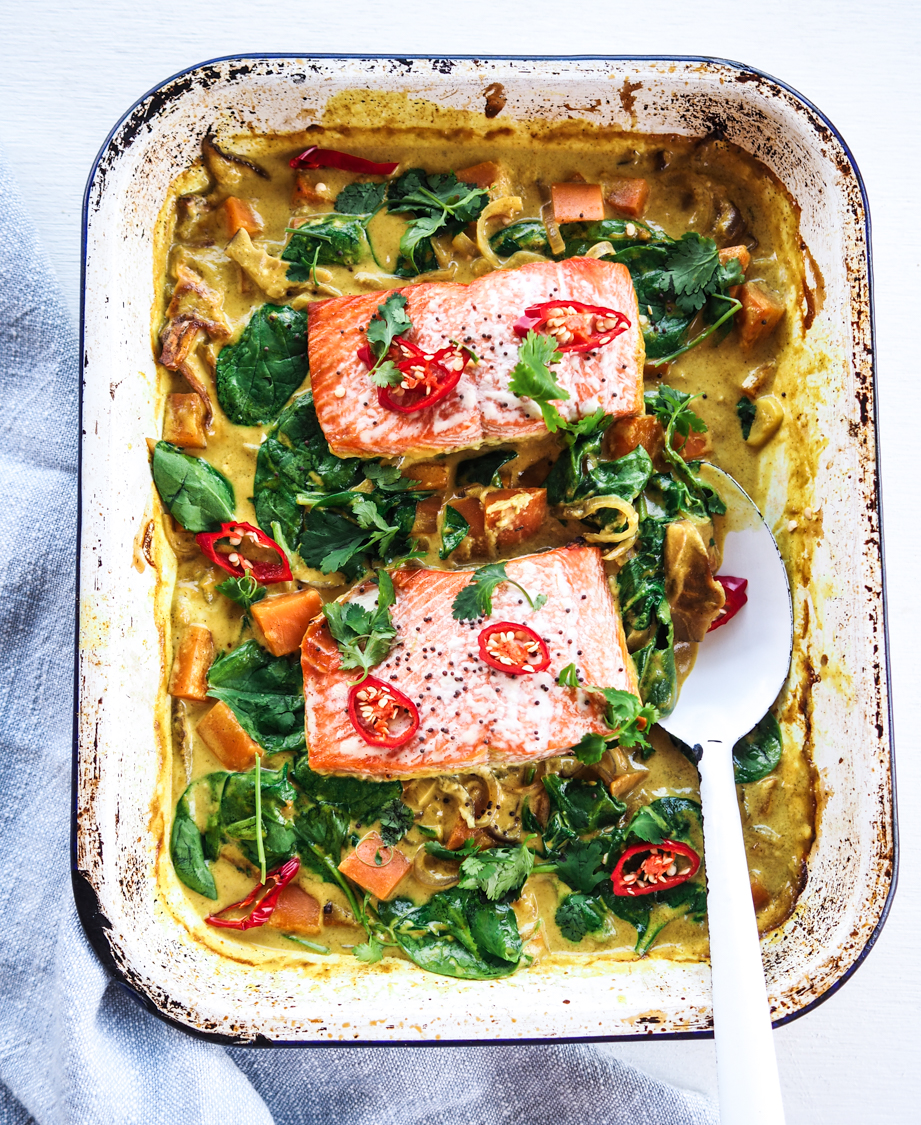 Method
Preheat oven to 200c. In a large deep roasting tin add sweet potatoes and shitake mushrooms, minced garlic, curry powder, sugar, soy and mix well with hands until all vegetables are covered.
Pour over coconut milk and water and mix well until all is covered.
Lay the salmon fillets on top and place in hot oven for 25 minutes or until potatoes are soft to touch with fork.
Remove from oven, stir through baby spinach and squeeze with fresh lime.
Serve up on plates and enjoy.
Vitamin Sea contains 15 fish and seafood recipes for just $10.
More of Rosie's recipes…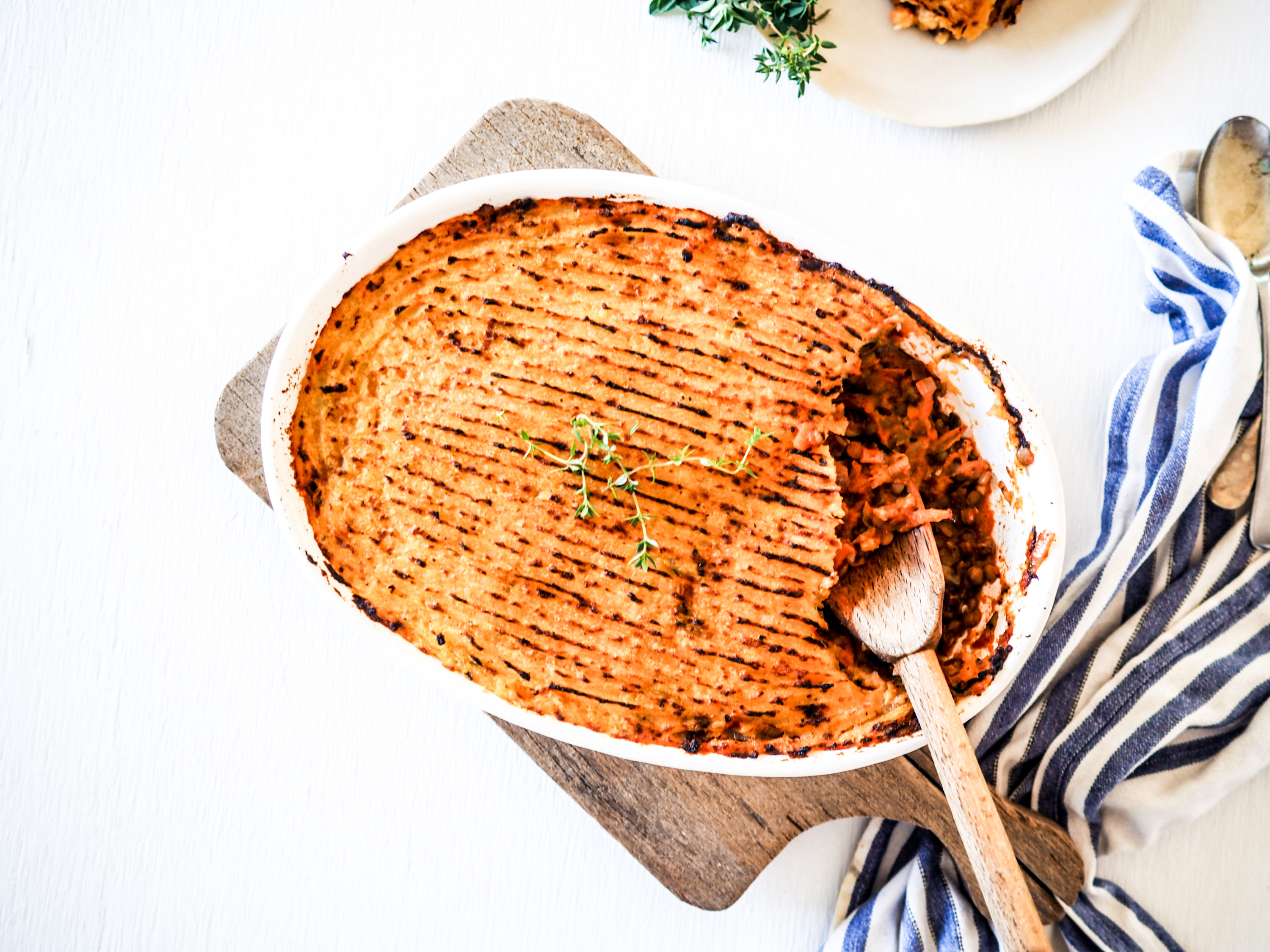 Foodie Friday: Meat-free Lentil Shepherd's Pie
I'm not into resolutions, but I would like our family to start eating less meat this year, for health and environmental reasons. And recipes like this Lentil Shepherd's Pie from…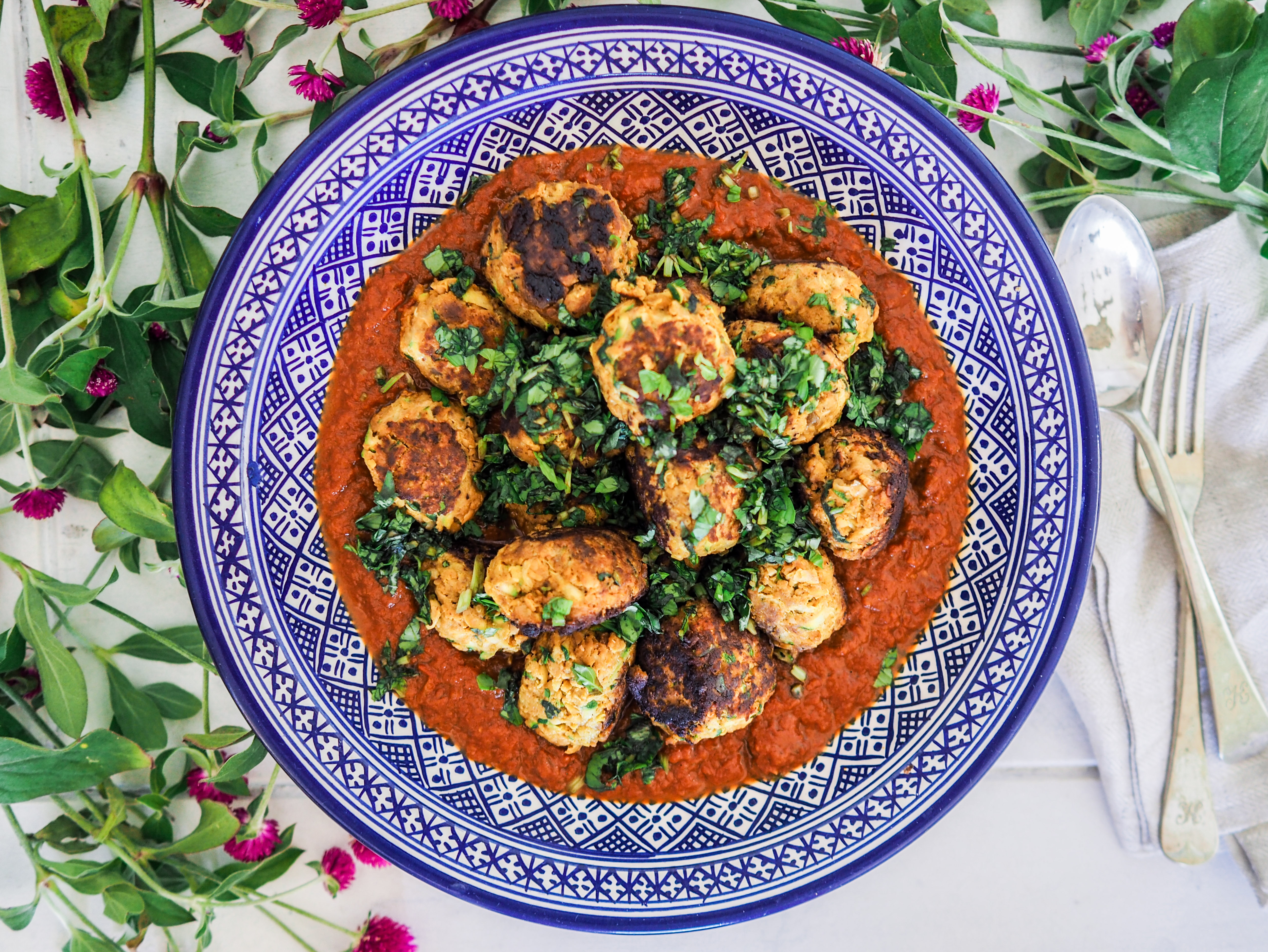 Foodie Friday: Hidden veggie meatballs and tomato sauce
Today's recipe comes from our favourite nutritionist Rosie Eyre at By Rosie. She says: "This is a great recipe to hide lots of extra veggies in; either for kids who…