Sponsored by Feast Watson
Deck stains have come a long way and are as much about aesthetics and creating a fashionable entertaining space as they are about maintaining and caring for your timber these days. It's now perfectly possible to bring the indoors out for a seamless entertaining room/area, which we know Aussies love!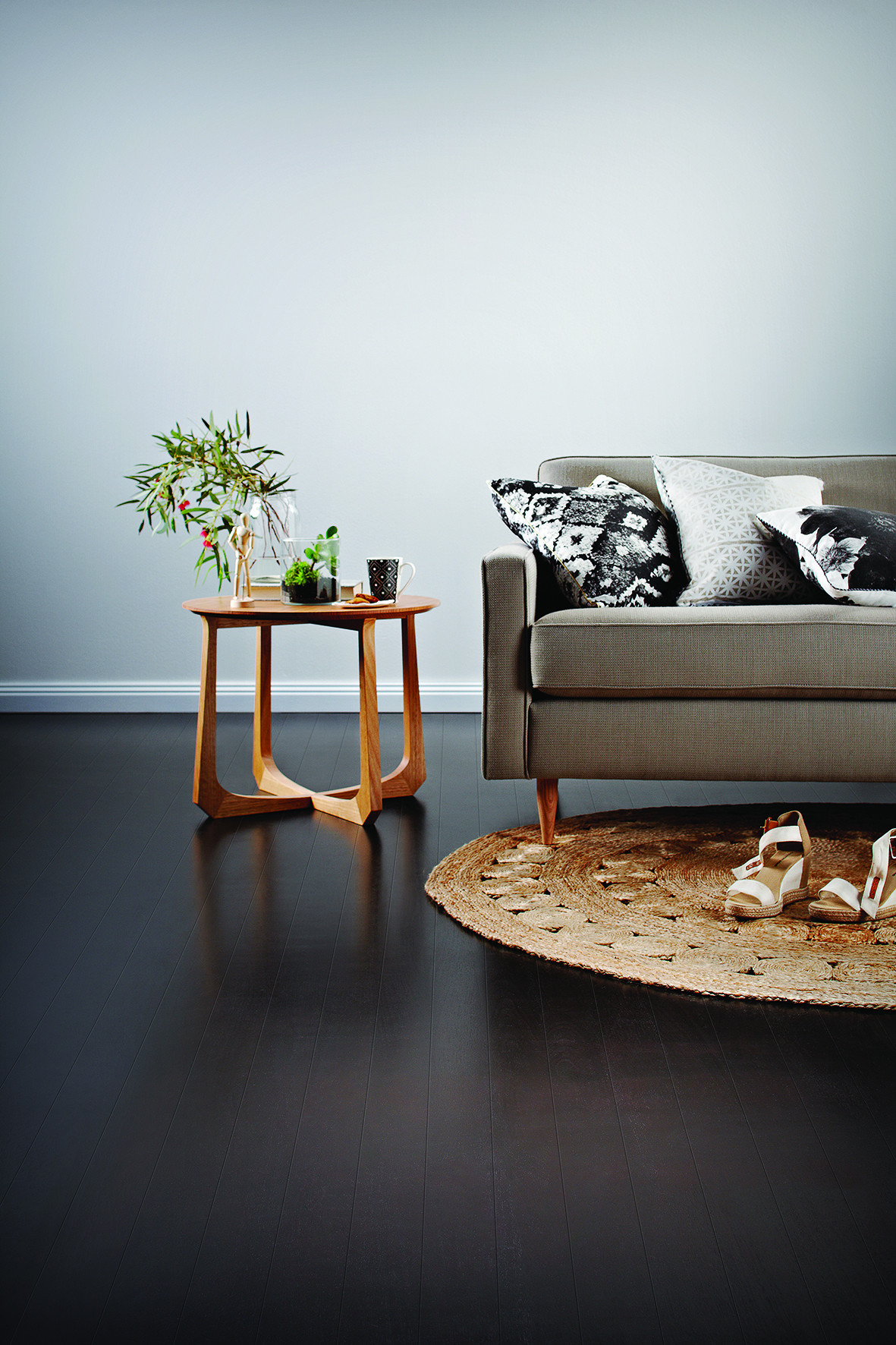 If you're automatically thinking of warmer tones, stop right there! Colours like Feast Watson's Black Japan and other darker stains provide a great contrast for the neutral colours you might have on your lounges and rugs. Now you can achieve similar finishes and colours on floors inside and out, creating a seamless transition.
Feast Watson's Black Japan Floor Finish is perfect for savvy homeowners who are looking to introduce a dramatic dark flooring style into their interiors. Something as simple as beautiful floorboards can really set the tone for a room and make a big difference, just like a coat of fresh paint on your walls. This product uses a three-coat system, so you can even choose the intensity of the colour.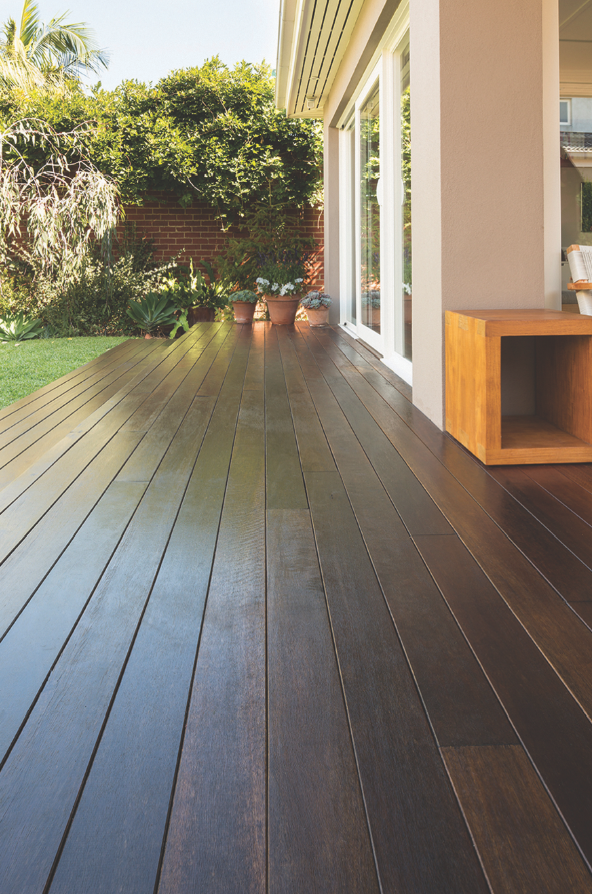 And while outdoor spaces have truly become an extension of our living areas, where we relax and entertain, we mustn't forget that the harsh Aussie elements, not least the sun and its damaging UV rays, mean they need maximum protection to keep them looking their best.
Gone are the traditional methods of achieving these finishes, with a direct stain and a clear top coat. The reformulated Timber and Deck Stain by Feast Watson creates a beautiful finish while still allowing the natural grain of timber to shine through. You can continue the dark look in your alfresco area using the stain in Black Japan or Taman Merbau. The stain adds colour to timber without hiding the natural grain. It's ideal for making timber coordinate with your house and landscape design, or to renew the colour of grey, weathered timber.
With its oil rich formula, it protects timber from the destructive effects of weathering. With additives to protect against water, UV and mould, Feast Watson Timber and Deck Stain keeps timber looking beautiful for longer. Available in four pre-packaged colours, Timber & Deck Stain is resistant to cracking, peeling and blistering and is suitable for use over bare and previously coated timber. For stunning interiors inside and out, there is a Feast Watson product available for every surface to achieve perfect looking timber floors.
To find out more about Feast Watson products and their application, visit their website and for inspiration, check out the Feast Watson Pinterest page.