The Early Settler design evolution continues with the brand's latest line-up featuring more than a passing nod to the 60's and 70's. From geometric rugs to rattan and velvet, there's something for everyone in the fun, eclectic range.
Oaklyn grey and gold oval rug 250x150cm: Striking geometric prints and sumptuous cut piles make floor coverings a focal point and functional artwork this winter. This one is sure to be a talking point. $699.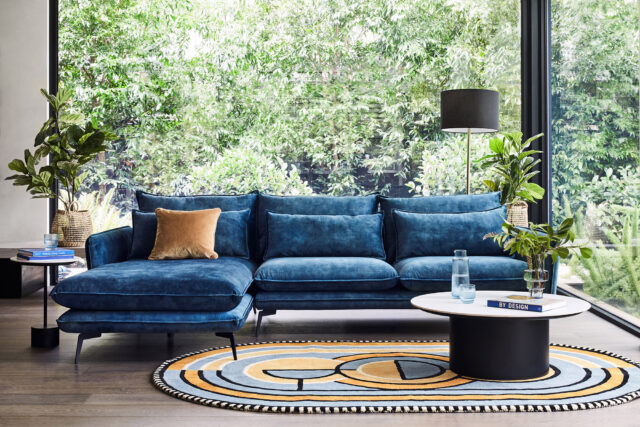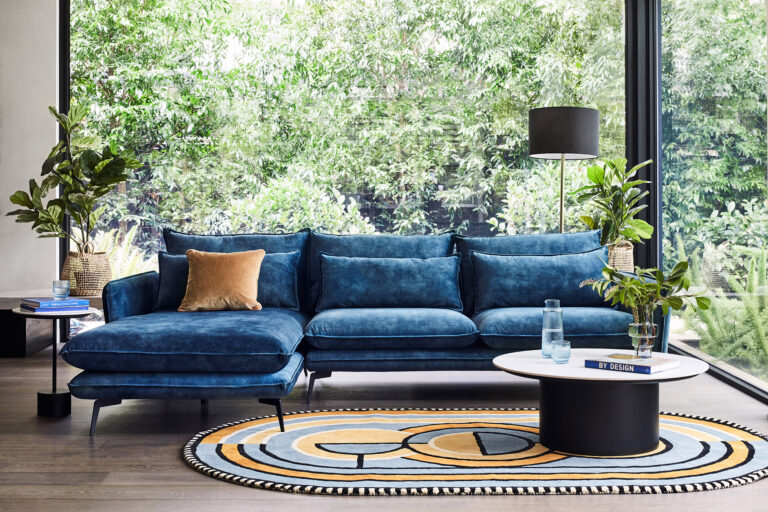 Nora bone inlay desk: The Early Settler bone inlay range is hand crafted from ethically sourced buffalo bones in India using an ancient technique. This piece is perfect for a home office. $1199.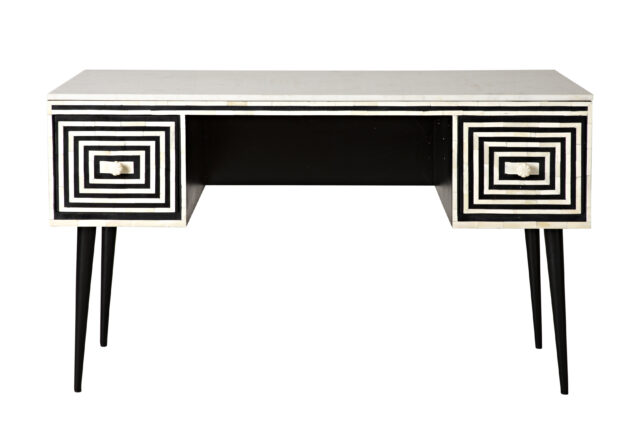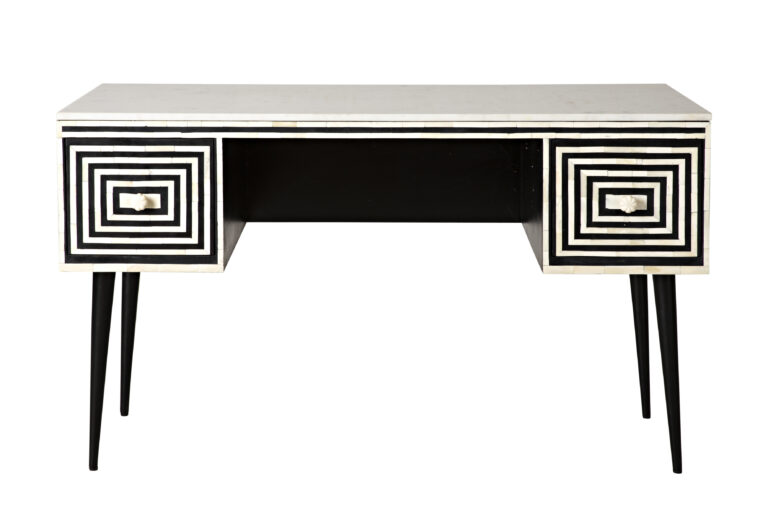 Roba three-seat boucle sofa in copper: As evidenced by the recent Milan Furniture Fair, curves are still very much on trend. This sofa is available in four colours in boucle and velvet fabrications. $2999.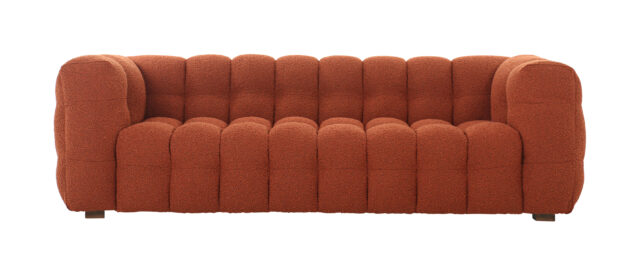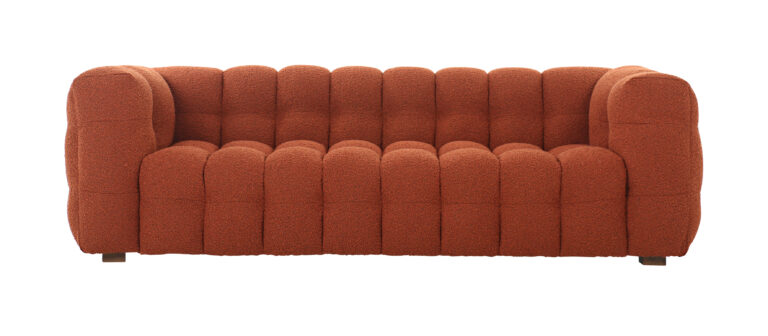 Lloyd TV unit: Good-looking mid-century lines aside (the raised panelling is a highlight), this TV unit is crafted from sustainably sourced mango wood making for a guilt-free purchase. $649.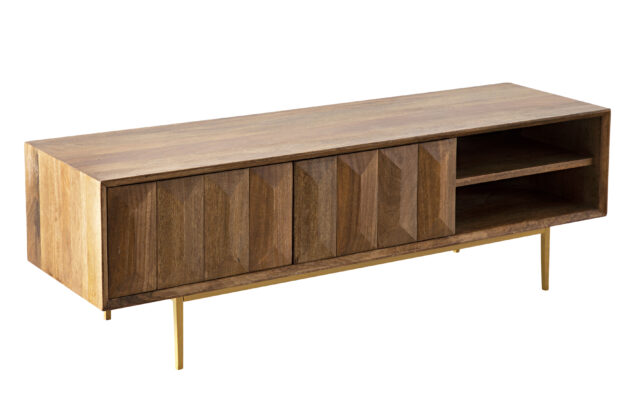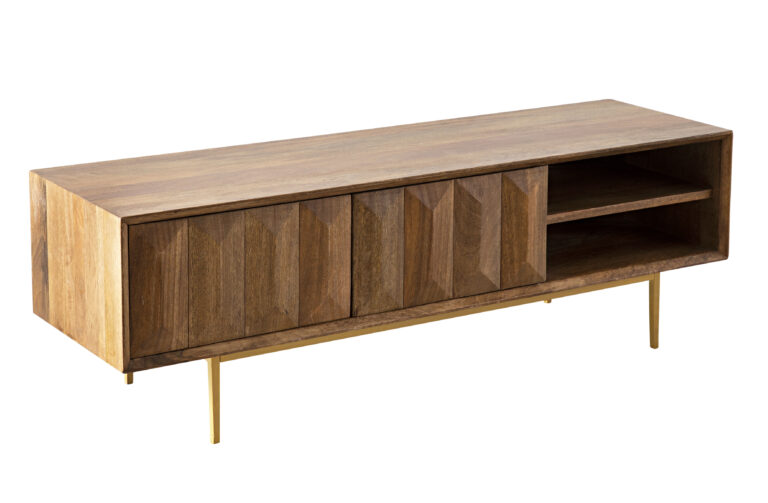 Boston armchair teal: Available in five colour ways including this sumptuous blue velvet, this armchair is part of a wider range that includes matching sofas and an ottoman. $1099.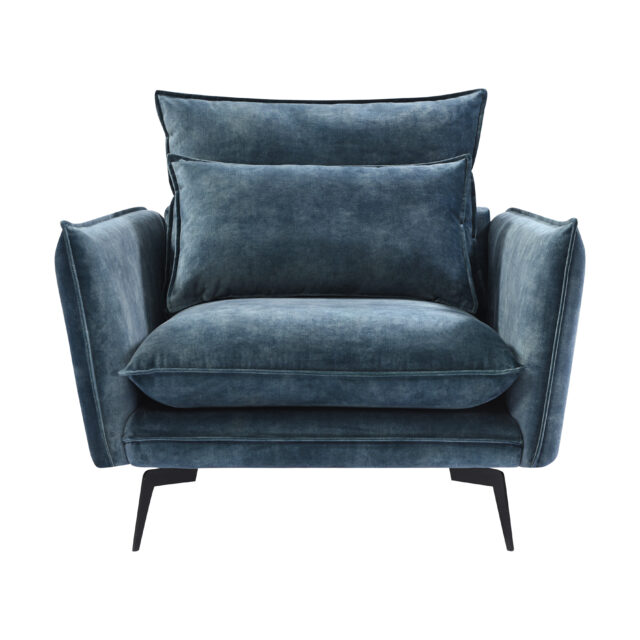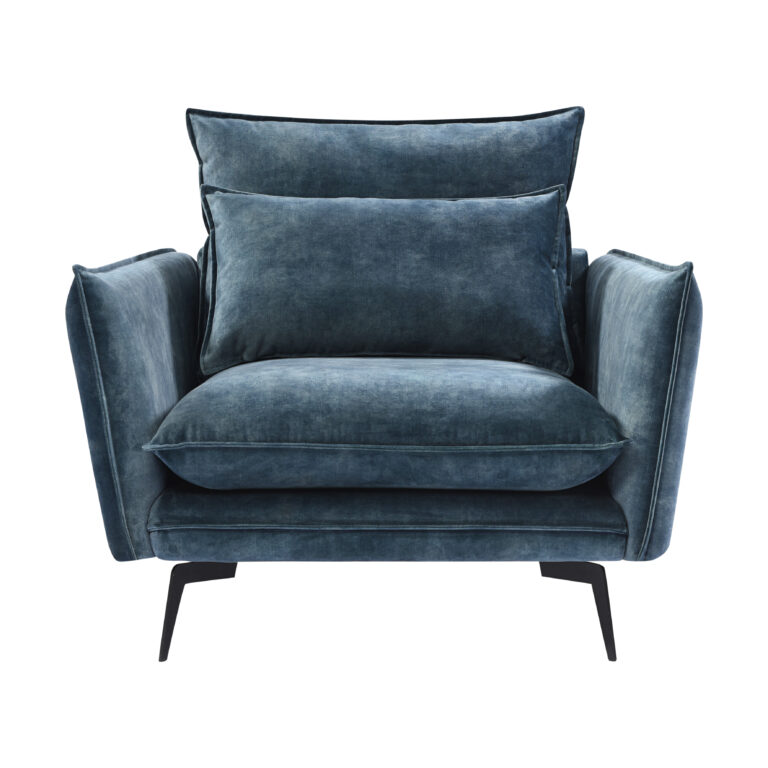 Romina Geo curved rug 300 x 240cm: Whether in the living room, bedroom or home office, this geometric themed rug adds a layer of sunshine and retro flair. $1799.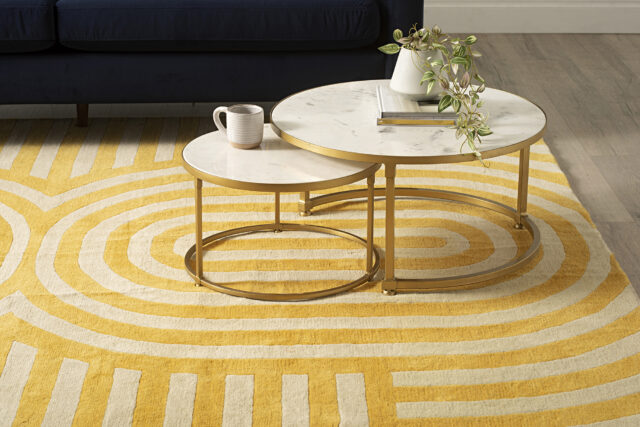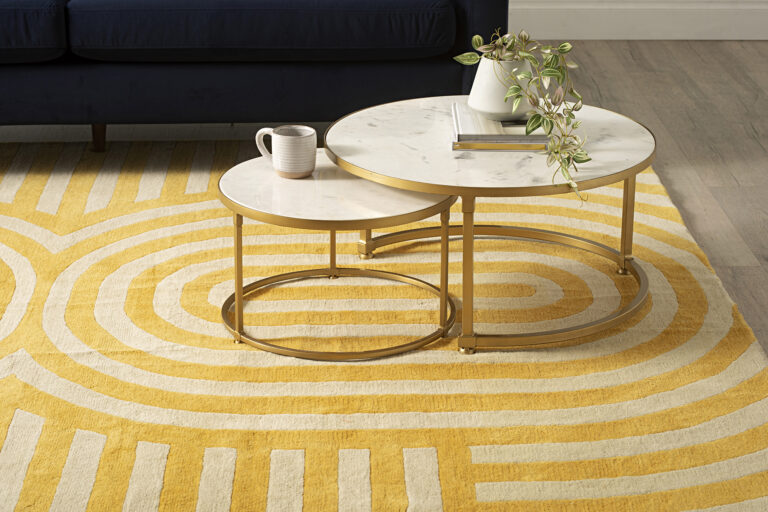 Nora bone inlay side table: Featuring a repetitive pattern in bold monochrome, this side table is quite the statement piece. $599.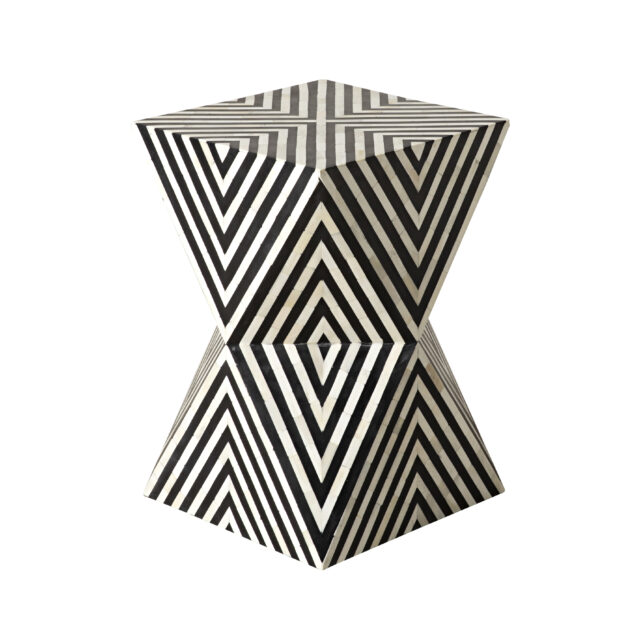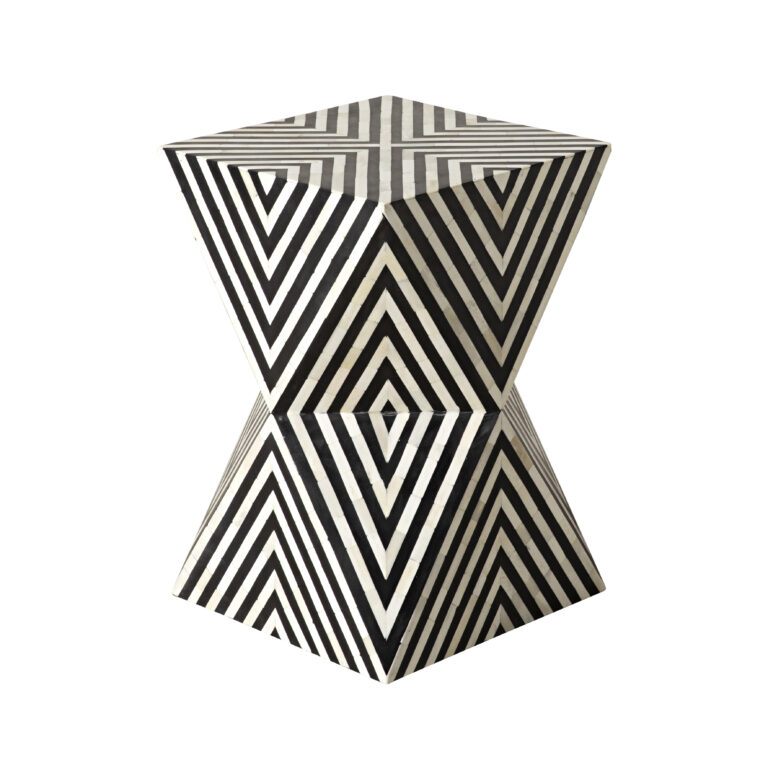 Adena curved ottoman pink muse: Upholstered in soft-touch velvet, it's the organic curved shape that drew us to this piece. It's makes excellent extra seating when guests are visiting. $249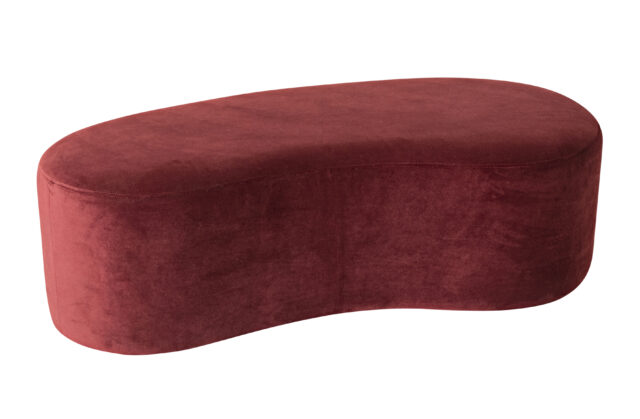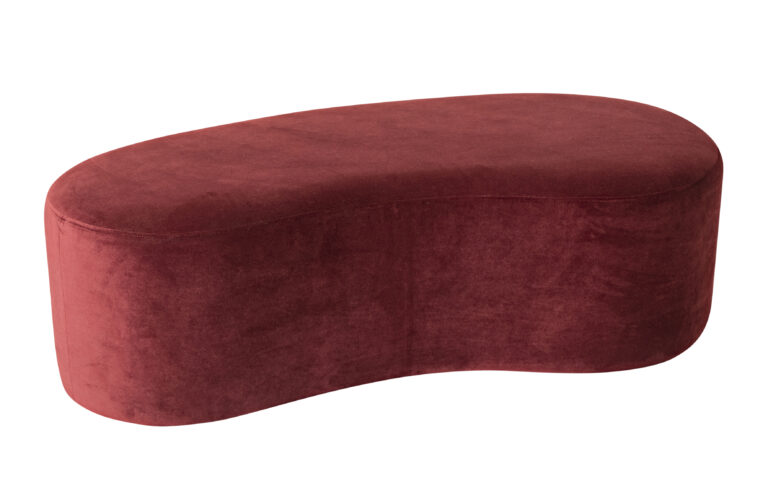 Rattan oval three wall hook: This cute little rattan number has a solid 70's vibe and would look perfect in a coastal interior. $49.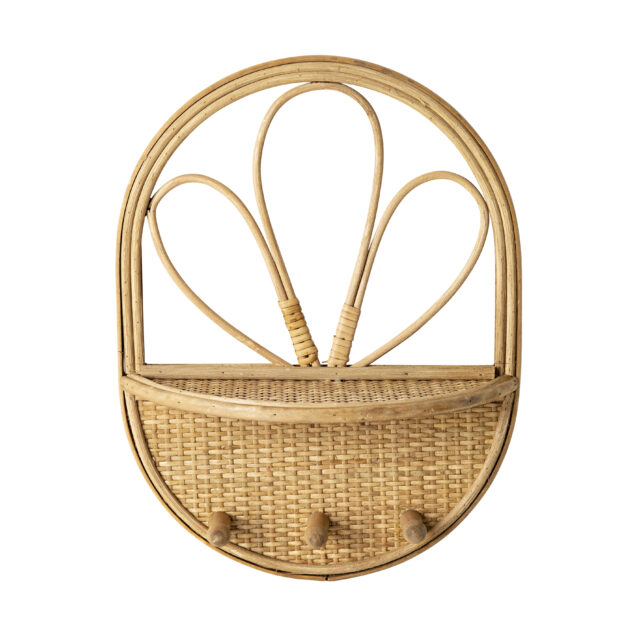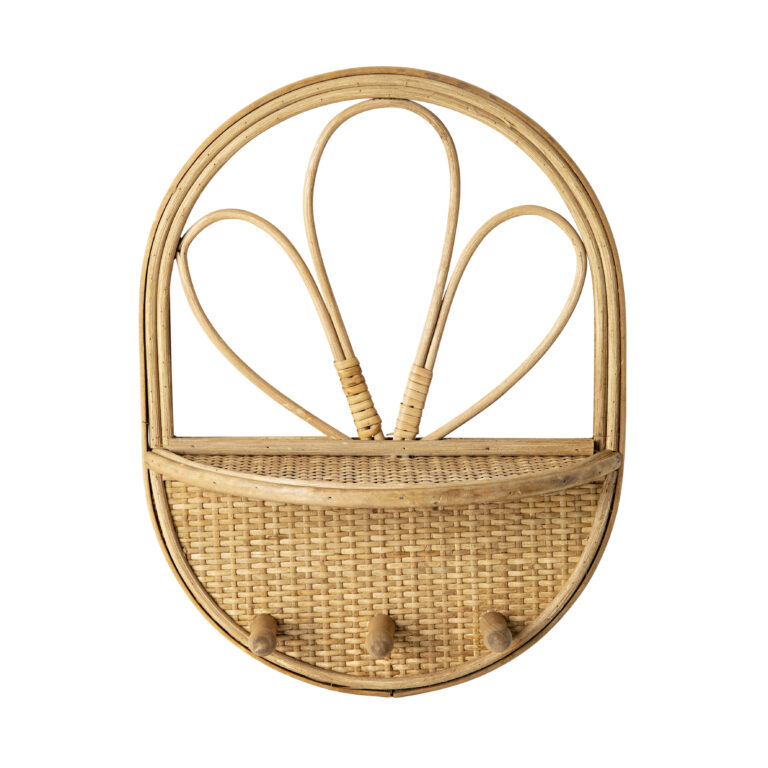 Swirl round side table: This slick monochrome side table would work just as easily beside a bed as it would a sofa. The iron base is also available in black oak veneer. $329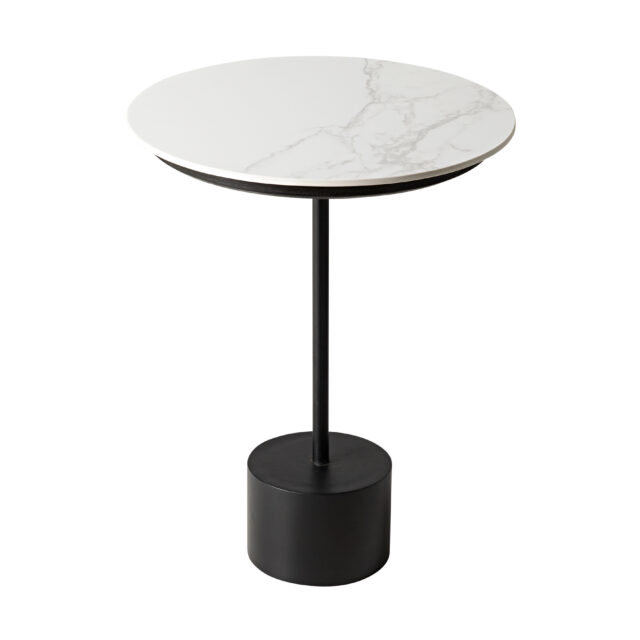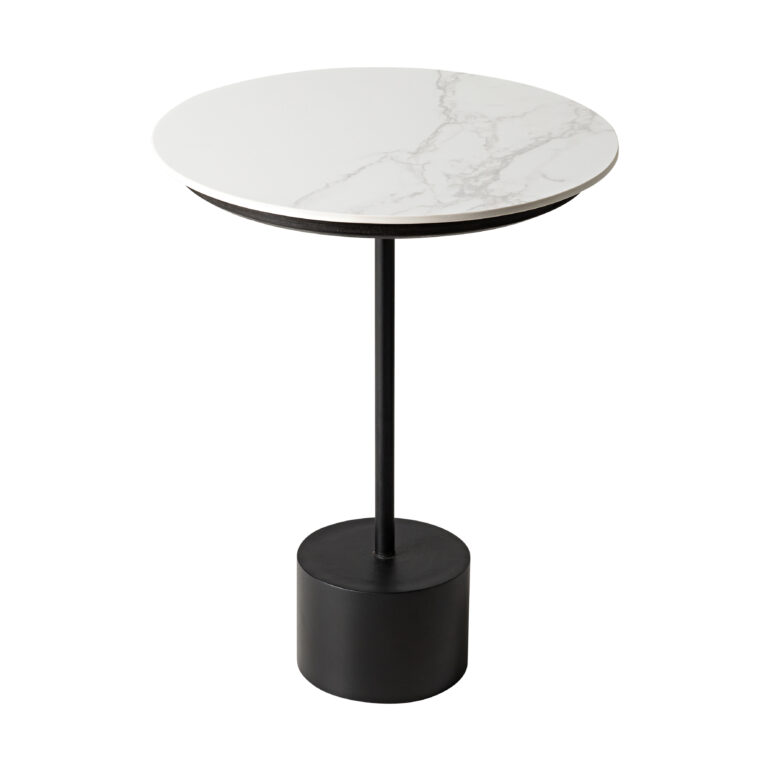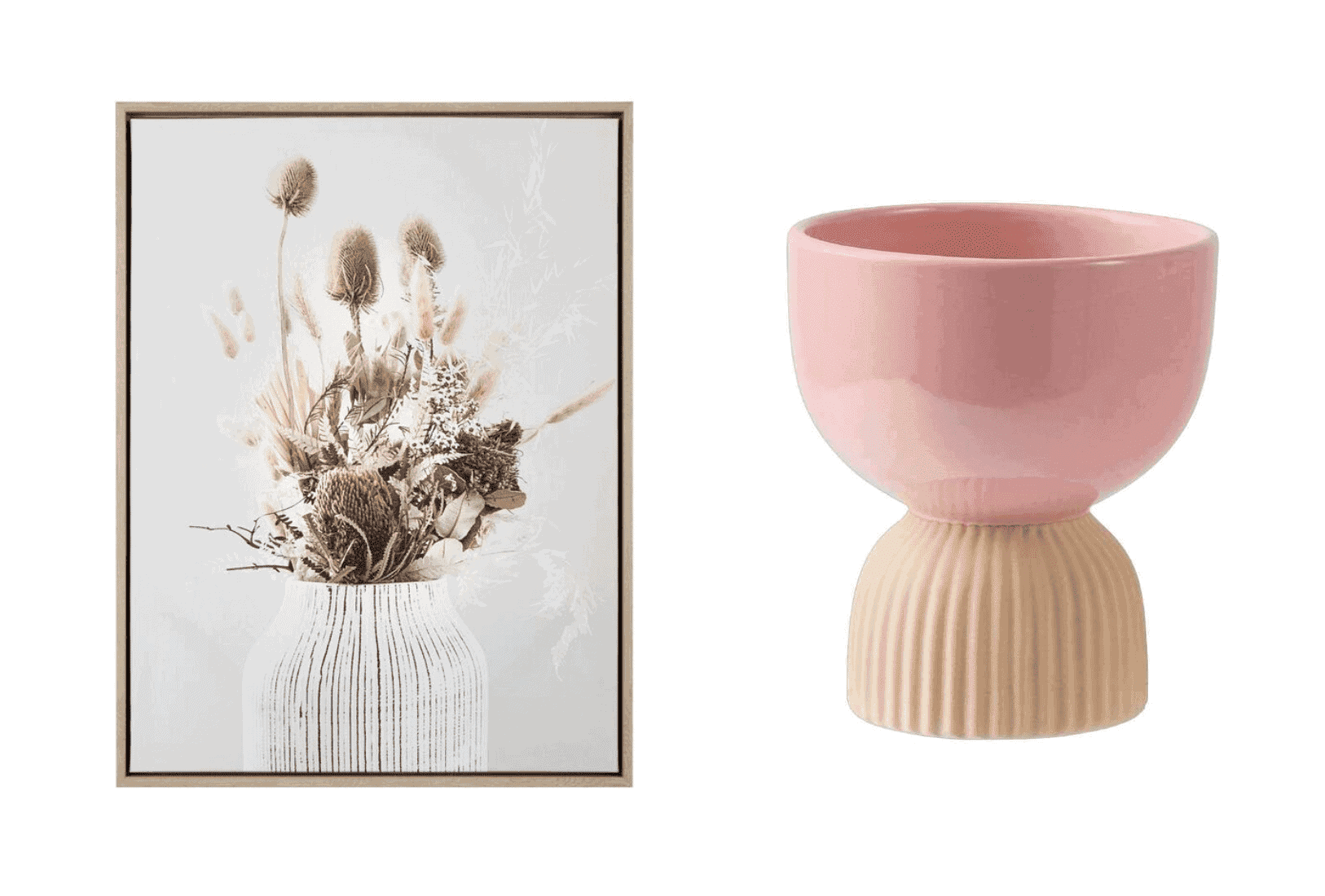 Ten things we're loving at Spotlight (who knew?!)
Once simply a haven for sewing enthusiasts, Spotlight diversified into homewares a while back and the range keeps improving. From…