If there's something that's stayed consistently popular in interiors in the last few years, it's wall paneling. Whether it's whole walls of VJ or half walls of a more traditional wainscoting, there's a solution for everyone and there's nothing quite like it for adding instant depth and character to your walls, literally!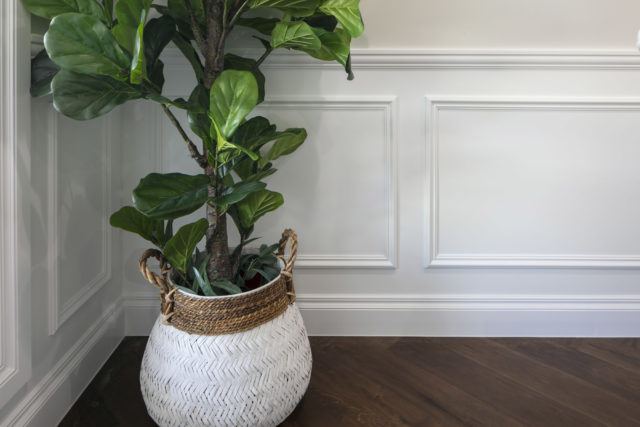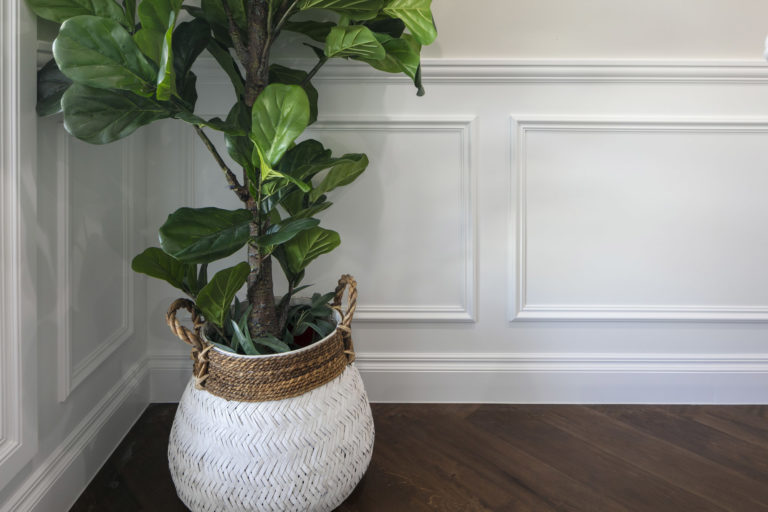 And as we all seem to have been gripped by home improvement fever in lockdown, Intrim, the leaders in timber mouldings, got their thinking caps on and came up with a really simple DIY solution, sent in the post in a tube! Along with a step-by-step video tutorial, it has everything you need to get cracking by yourself.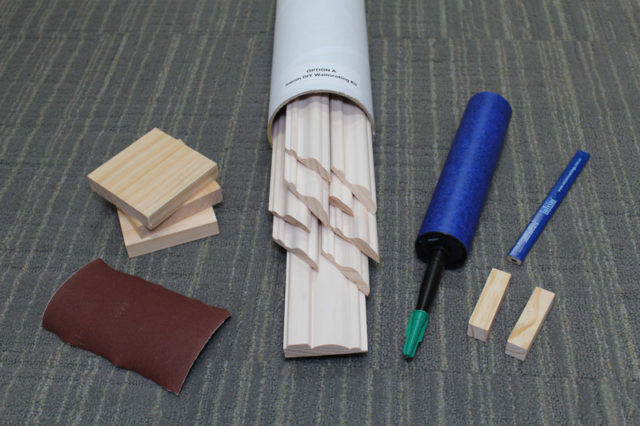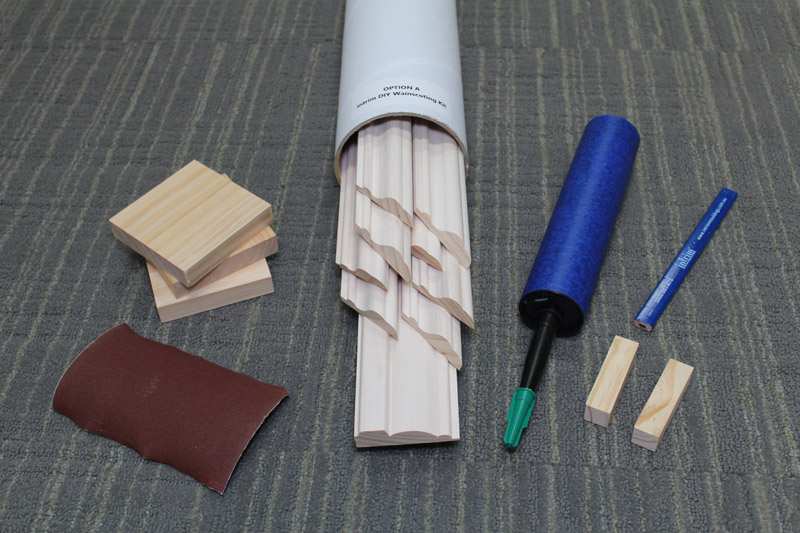 "This is a product we have considered for some time as we often hear from customers that they cannot find a carpenter to install small amounts of wainscoting in their home or they don't have the budget for a big reno and would like to install it themselves," says marketing and brand manager Candace Brigden.
"Many people are DIY inclined but don't have access to expensive power tools, so we developed these kits that have most of the mouldings pre-cut, ready-to-go and an adhesive that just sticks the trim right onto the walls."
Candace notes we're spending much more time in our homes, looking around to see what we can fix, change or beautify. "It also gives people a great sense of pride and satisfaction to see what they have been able to achieve and create themselves."
Wainscoting is the perfect solution for all areas of the home from a feature wall in your baby's nursery to the length of your hallway!
Does it really look quality though? Candace says yes, because what you receive in these packs is exactly the same premium quality inlay mould and chair rail you would receive in a regular order from Intrim. "They look just as beautiful once installed, the only difference is this way you can DIY. The Intrim team have spent numerous hours brainstorming how to simplify the installation process so that this is within the reach of even a beginner DIY-er."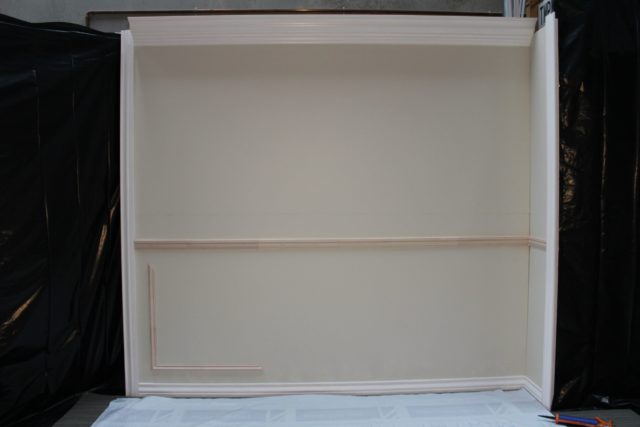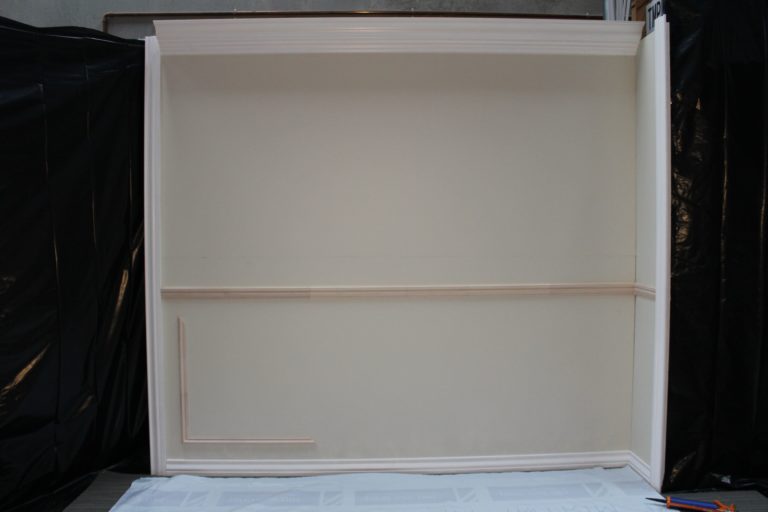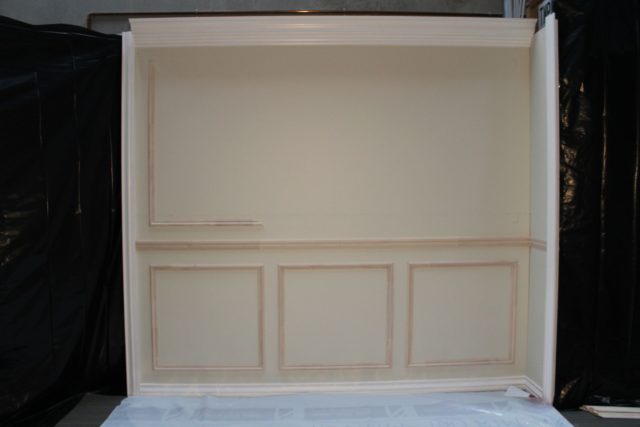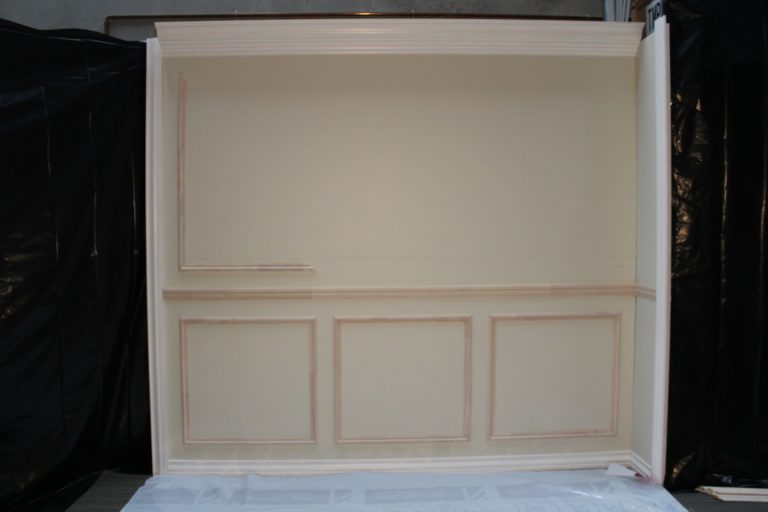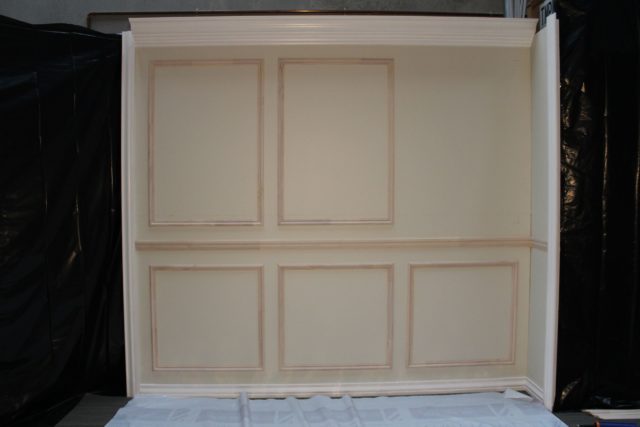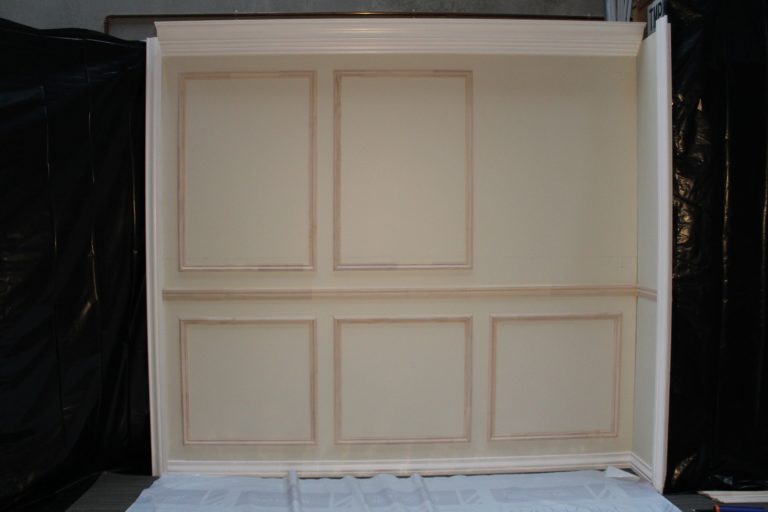 With their expert knowledge, they've streamlined the steps and taken out some of the guess work around cutting, by offering pre-cut lengths, and easy to follow formulas.
The easy-to-follow installation video (above) will really help guide you through the process.
"This is something very different to what we have done in the past so we probably needed this climate as the push to get it out there," Candace adds. "We're hoping people love it as much as we do and it puts beautiful mouldings in the hands of many more people who previously wouldn't have had it within their reach, or possibly even considered it."
The inlay mould and chair rail they've chosen will suit a wide variety of styles from Hamptons and Scandi, to Colonial and Edwardian, and everything in between.
"It will elevate the look of the home and make it much more classic. Wainscoting adds depth, character and a luxurious design feel you cannot achieve through other means. We're hoping people really take hold of it and get creative too, customising it for their own homes. The only limit is their imagination and creativity!"
Anyone really can give this a go! "We have made it as simple as possible through the products in the kit to the installation instructions and video we prepared. Best of all, you don't need any serious tools and there is no nailing required!"
Their top tip for a nervous beginner is to spend your time planning. Make sure your measurements are correct, and double (even triple!) check before installing on the wall. You may even like to sketch up a little plan of the wall with your measurements to follow to help visualise and keep you on track.
The colour paint you finish the wall and mouldings with will have a major impact on enhancing the end result, so carefully consider your finishes too.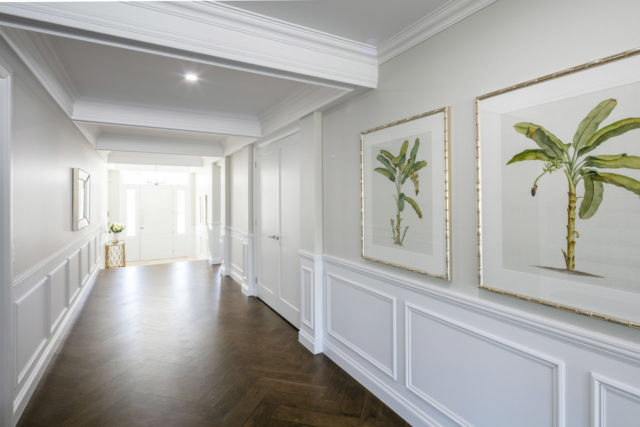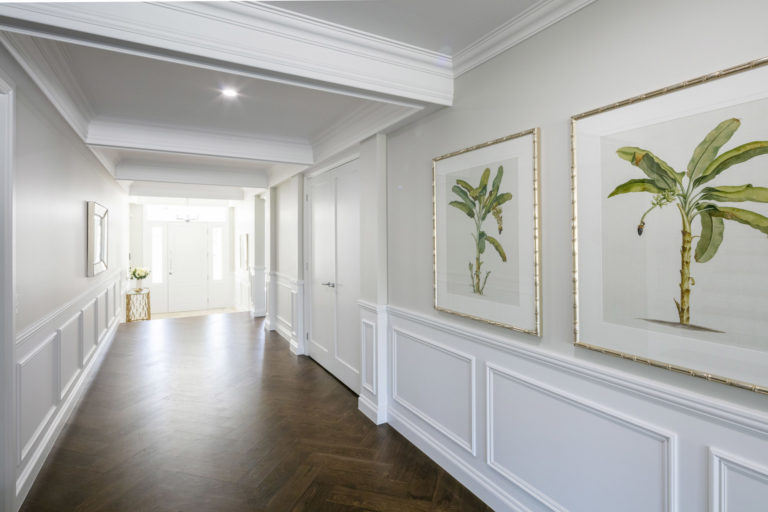 If you are looking for a more traditional look, stick with just using the Kit A, which gives you the chair rail and inlay mould on the bottom section of the wall. For a more classic or modern look, install Kit B too, which adds further inlay mould, or 'frames' as some people call them, on the top section of the wall.
You can do as much or as little as you like. "If you have a smaller space, we would recommend installing on a feature wall/s, such as two or more blank walls in a living room or the wall where the head of your bed sits in a bedroom.
"If you want to tackle a larger area, make sure the wainscoting is installed to flow through the spaces. For example, you may want to make an impact to your entry and install a full wall of top to bottom wainscoting, but make sure you continue that down the hallway too, even if it is just on the lower section of the walls. Our product team are always here to bounce your design ideas off too and help you plan your design."
For more on Intrim's DIY wainscoting kits
NEED INSPO? Timber mouldings totally transform small 70s apartment