We love an affordable DIY renovation solution around here so when Dulux shared a couple of budget kitchen makeovers with us recently, we couldn't click through fast enough. Created for just $700 each with the Dulux Renovation range, the results are rather impressive. And with the average kitchen renovation costing around $21,000, and taking upwards of a month to complete, it's no surprise that many of us are turning to paint for a fast and inexpensive solution.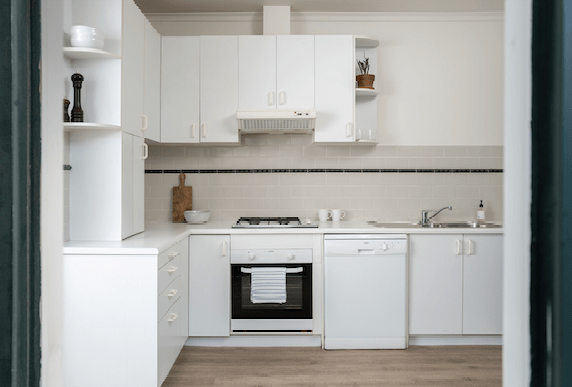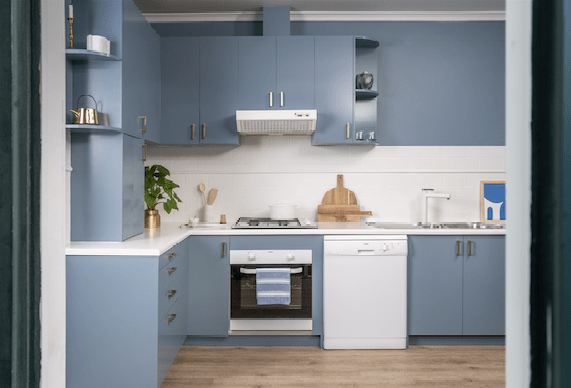 A water-based interior paint range, the Dulux Renovation range is ideal for wet and high-use zones such as the kitchen. The formula is tailored to cabinets, tiles, benchtops, grout and floors making it the ideal solution for a budget kitchen reno. And rather than waiting for lengthy cabinetry installs or bench top and tile replacements, the product lets you renovate a kitchen over a few days.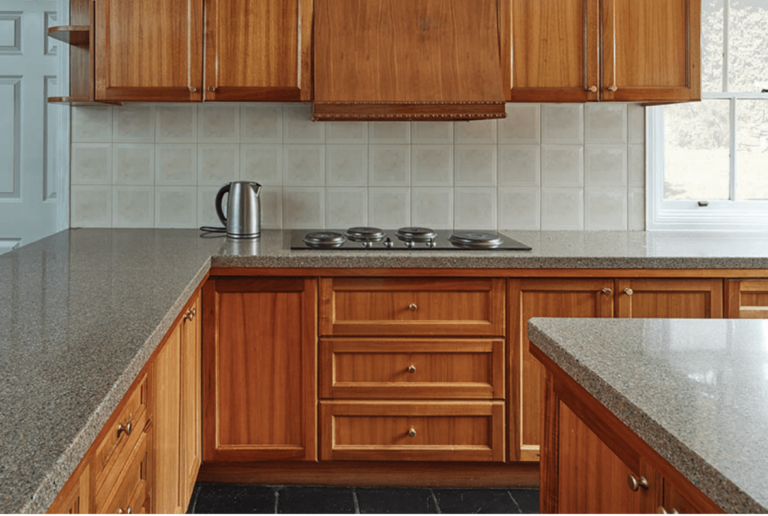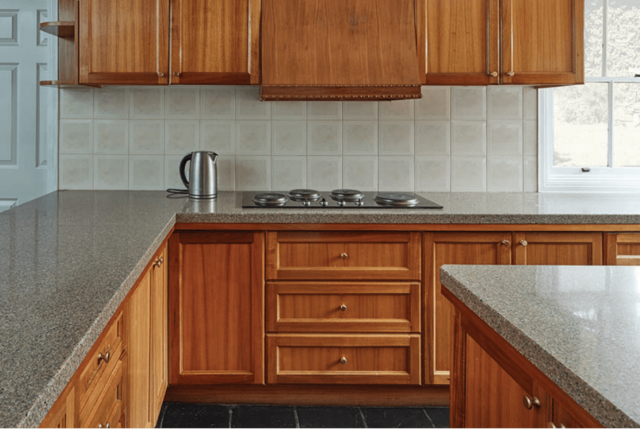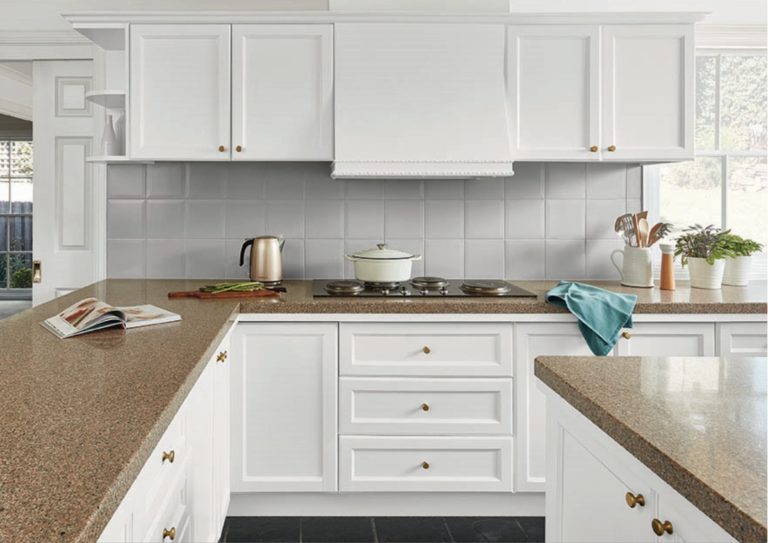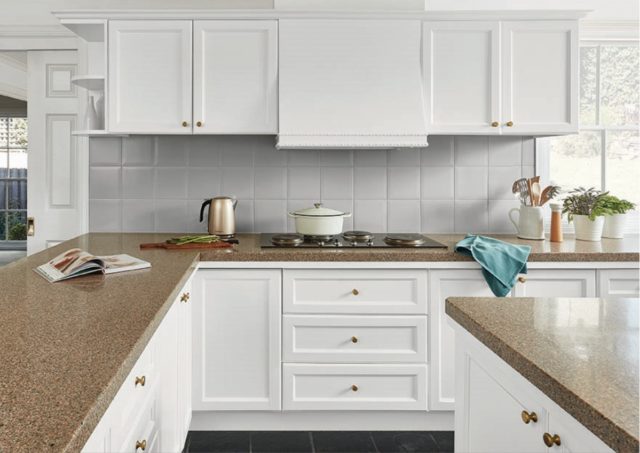 And when it comes to colour selection, Dulux colour and communications manager Andrea Lucena-Orr has plenty of advice for would-be kitchen renovators. "Whether it is a high-end, luxurious look and feel you wish to create (as might be seen in your favourite restaurant) or a more relaxed, lived-in space for the whole family to enjoy, the right colours and products can make all the difference," says Andrea.
For those who favour classic looks, Andrea suggests pairing Dulux Domino or Malay Grey on the benchtop or tiled floor and pairing it with a warm white like Dulux Natural White on splash back tiles. "This creates a classic and sophisticated look that can be tweaked over time with kitchen accessories and stainless-steel appliances," says Andrea.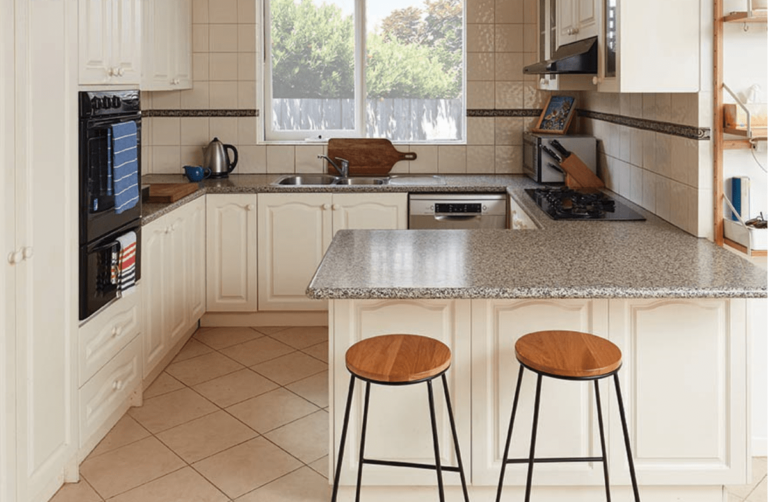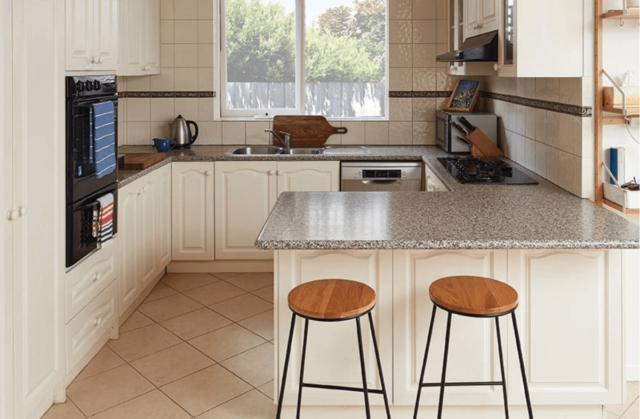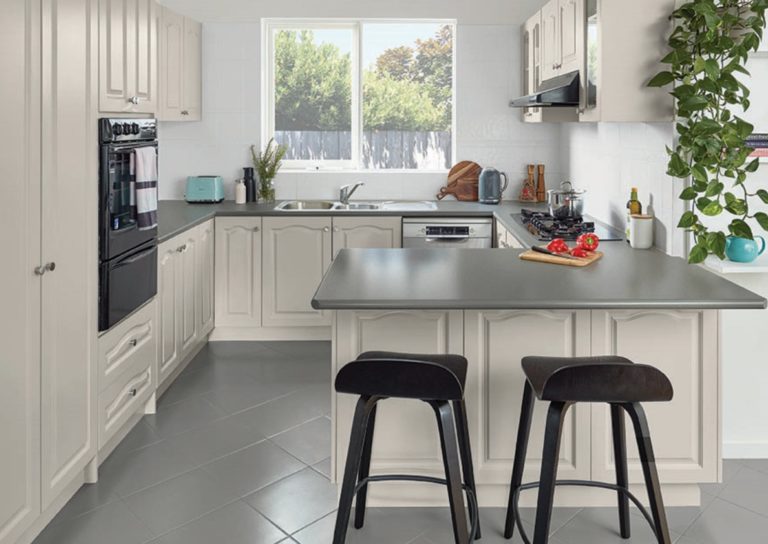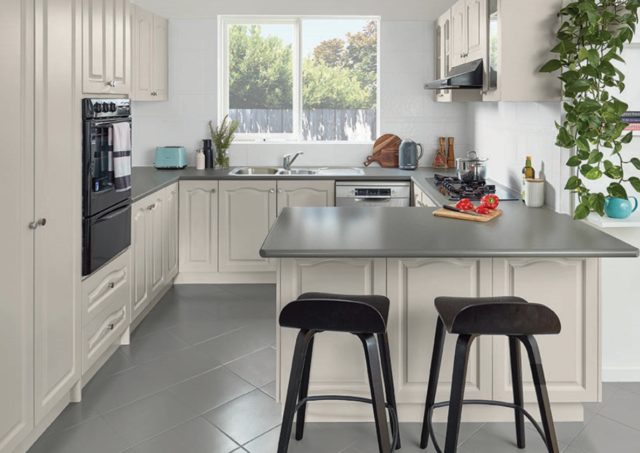 From navy to teal and cornflower, blue kitchen cabinetry has been steadily increasing in popularity of late and it's a look that is fairly easy to achieve according to Andrea. "Mid-tone blues, reds and pinks can be used for a daring and playful effect in the kitchen. For example, cornflower blues on cabinets or cabinet doors, complemented with soft grey on handles, can be tied together with a warm white like Dulux Whisper White on the tiles and walls for a statement look," says Andrea.