Taking a well deserved break is clearly a notion Darren Palmer doesn't abide by! With the interior designer and The Block and Reno Rumble judge collaborating once again with Carpet Court in the expansion of his flooring range – Provincial Lane.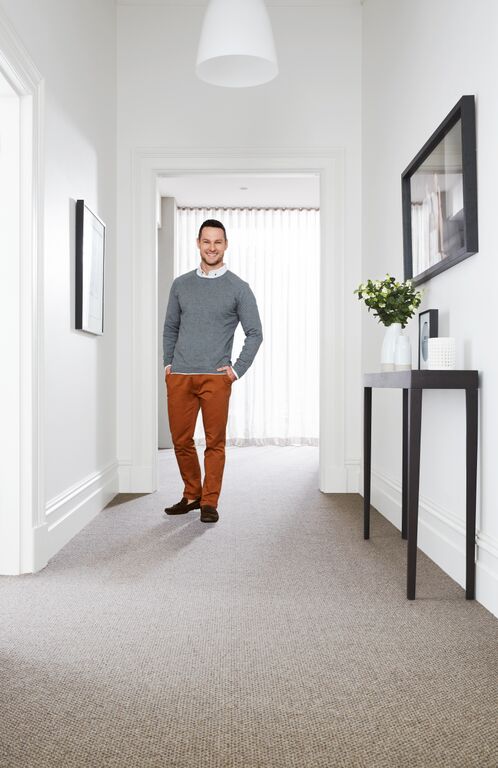 All influenced by Darren's own design taste, the recent additions include new timber flooring options and carpet collections in a range of budgets, materials and styles.
"The right flooring choice will set the design tone for any space," explains Darren. "That's why I always favour top quality, designer options when managing my own projects or coordinating product for my Provincial Lane collection. The newest additions are no exception, providing homeowners and renovators with high quality looks they love."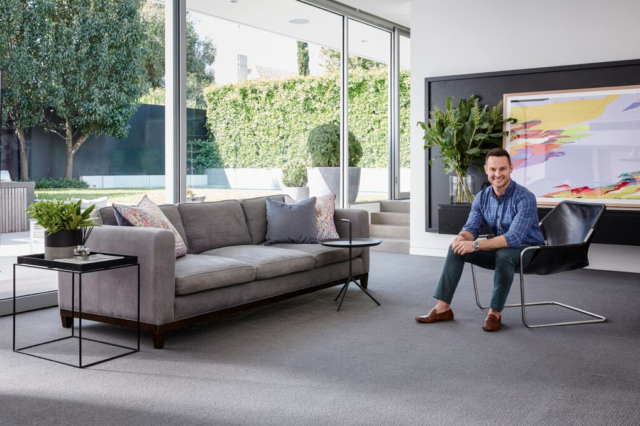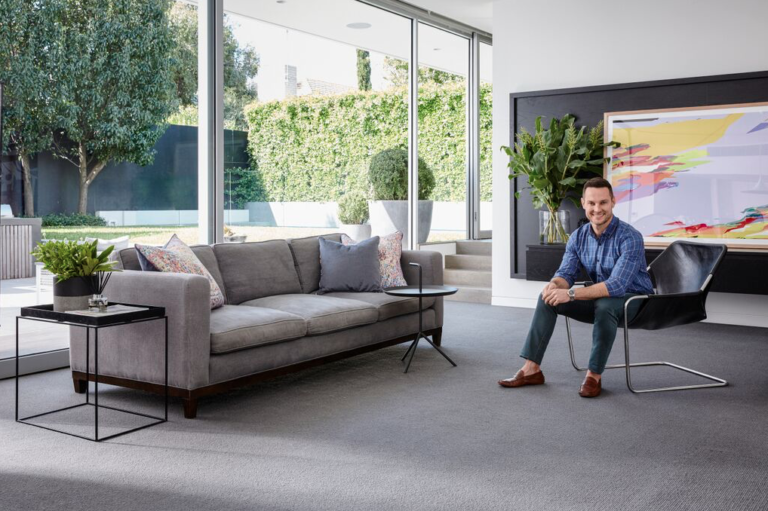 The range includes Charming, which sits strong as an entry-level carpet collection, with soft-to-touch texture, while Talisa Springs provides added warmth as a wool-blend for simple elegance and extra comfort. The 100% wool additions include Creekwood, Montana Sands and Bakers Creek – all popular choices on The Block this season with interesting textured loop piles in trending neutral tones.
Darren's Stained Oak timber flooring collection also receives an on-point refresh with this season's popular hue of grey. Responding to increased demand for quality timber flooring, Darren and Carpet Court launched the Stained Oak option back in 2014. Inspired by nature, the nutty coloured collection has since doubled, with four further colour additions.
Overall, the new carpet and timber collections feature varying grey tones, light creamy options and dark stormy hues. For colour fanatics, a bright butternut stained timber adds vibrancy to a space while the blue additions provide a subtle colour boost. The new collections stay true to the signature grey-based undertone of the entire Provincial Lane range, with carefully selected texture additions a priority.