Budget is the one thing that can take a renovation out of control, so it's a great idea for homeowners to roll up their sleeves and pitch in where they can. While ceiling and plasterboard installation may seem like a job better left to the professionals, they can be very rewarding DIY projects, generating significant savings on labour costs that can transform the look and feel of a room dramatically.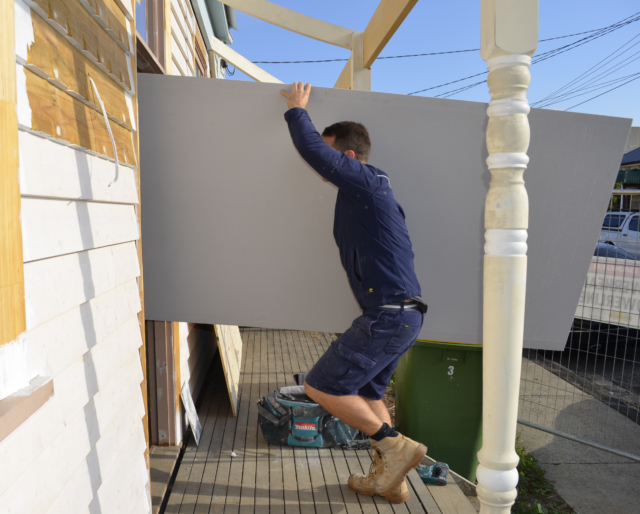 Here are my top tips, as well as CSR Gyprock's step-by-step guide to ceiling installation:
1. Refer to DIY installation guides
Homeowners will be surprised at how quickly they can get the hang of it with the right guidance. The Gyprock DIY Guide for the residential handyman is geared towards homeowners with clear instructions for small plasterboard projects.
2. Plan your work
For best results it's important to plan each task and sketch and measure the ceiling so you can work out all the materials that you need. Draw a diagram of each room opened up like a shoebox and mark down the measurements. If you take the diagram to a supplier they will help you work out how many sheets of plasterboard and accessories you will need.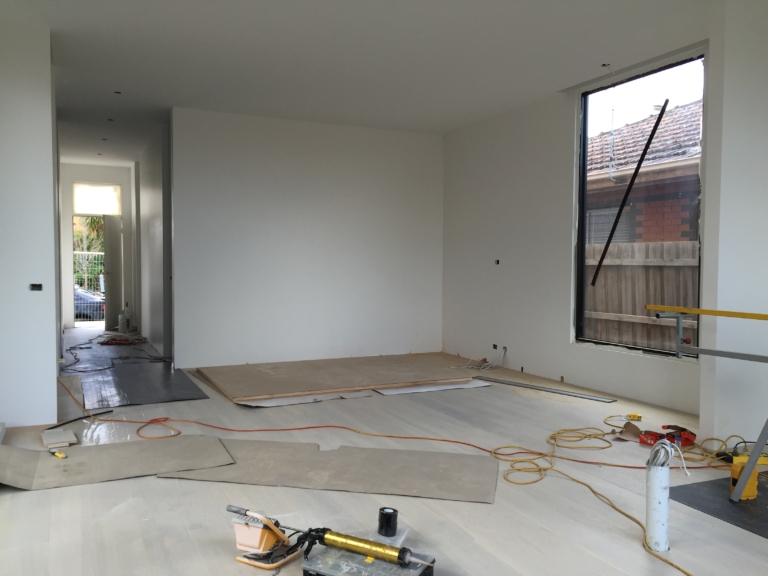 3. Choose the right product
In my recent renovation I used Gyprock Supaceil, a superior quality plasterboard that features Gyprock's Optimised Core technology. The special formulation means it is easier and more flexible to lift with a much cleaner score and snap capability, making it much easier for DIY renovators to handle.
4. Get help when you need it
Placing ceiling sheets in position requires at least two people so make sure you have the right help on hand, and if the job becomes too awkward for you to complete, don't be afraid to call in the professionals and know you gave it a good go.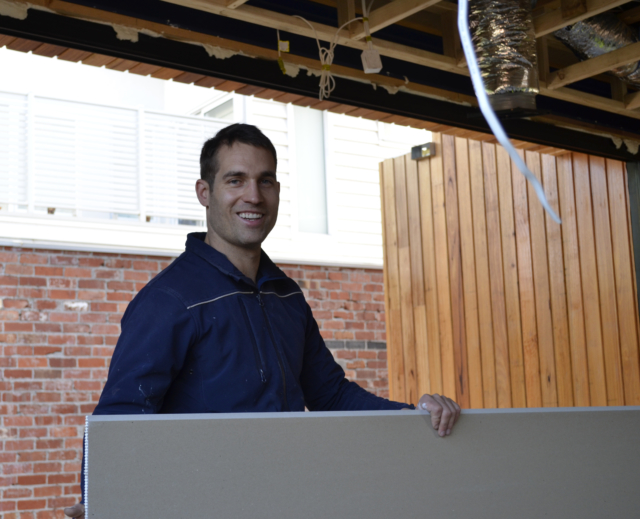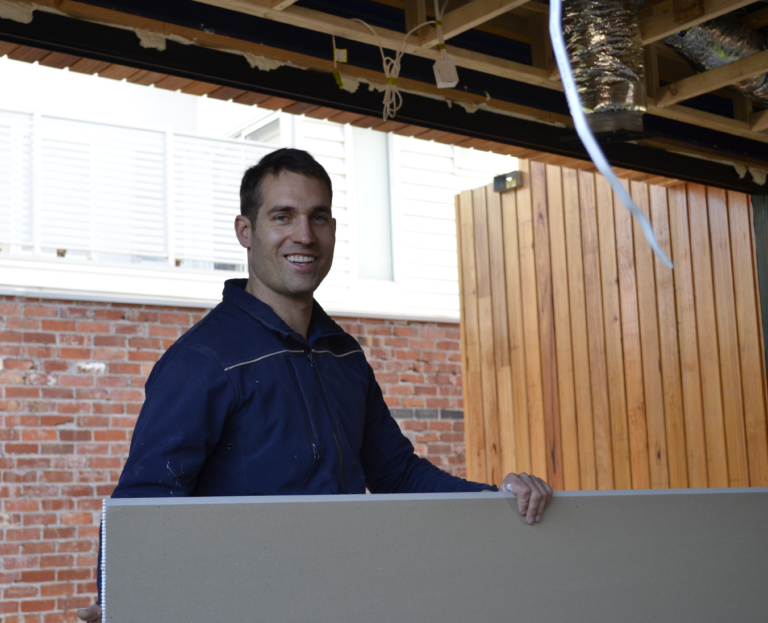 Step-by-step guide to installing a ceiling:
1. Before you start ensure that all electrical outlets are checked and isolated by a qualified electrician.
2. Apply daubs of Gyprock Stud Adhesive about 25mm diameter and 15mm thickness, about the size of a walnut, at 230mm maximum spacings.
3. Start about 200mm from where the end of the sheet will go and leave 200mm from the centre nails or screw location.
4. Install sheets at right angles to the joists, using a single length across the room if possible. Nail or screw at 10-to-16mm from sheet edges, fixing one recessed edge to each joist. Press the sheet firmly against the adhesive daubs and fix along the opposite edge.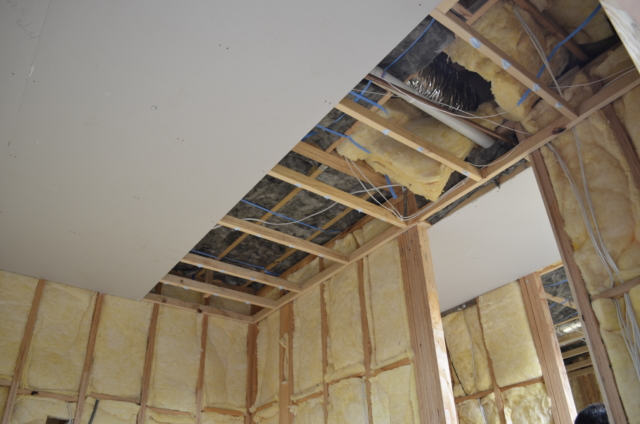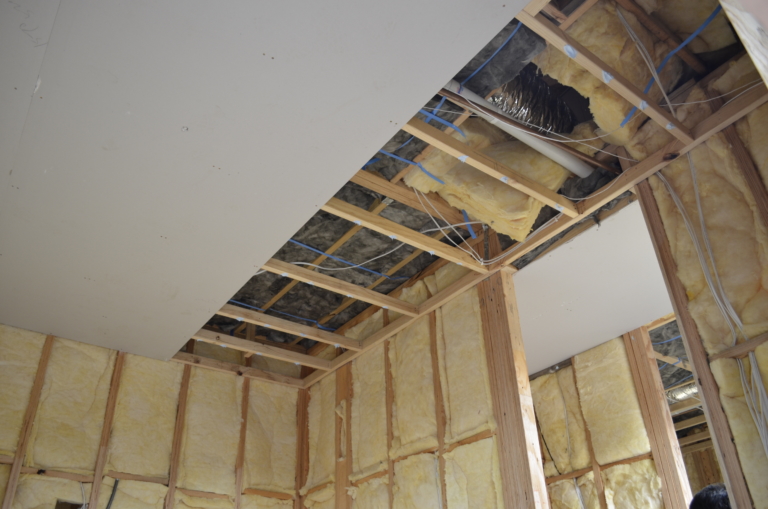 5. Drive the fastener heads just below the board surface, taking care not to break the face paper.
6. At the centreline of sheets, fasten to each joist with two nails 75mm apart or with a single screw. Nail or screw every 200mm at sheet ends and around any openings.
7. Drive temporary nails or screws through a small plasterboard off-cut, mid-way between the
sheet centreline and edges, to hold sheets tight against joists while the adhesive dries (up to 48 hours)
For more information and to download the Gyprock DIY Guide visit their website.