Floating shelves generally fall into one of two categories: pre-determined lengths that are hollow inside and can lack stability, or custom-made solid timber that come with a hefty price tag and may need to be installed by a professional. Made By You's Anna Wright-Hands thinks she's come up with the perfect in between solution that's custom, solid and affordable, and that you can easily install yourself.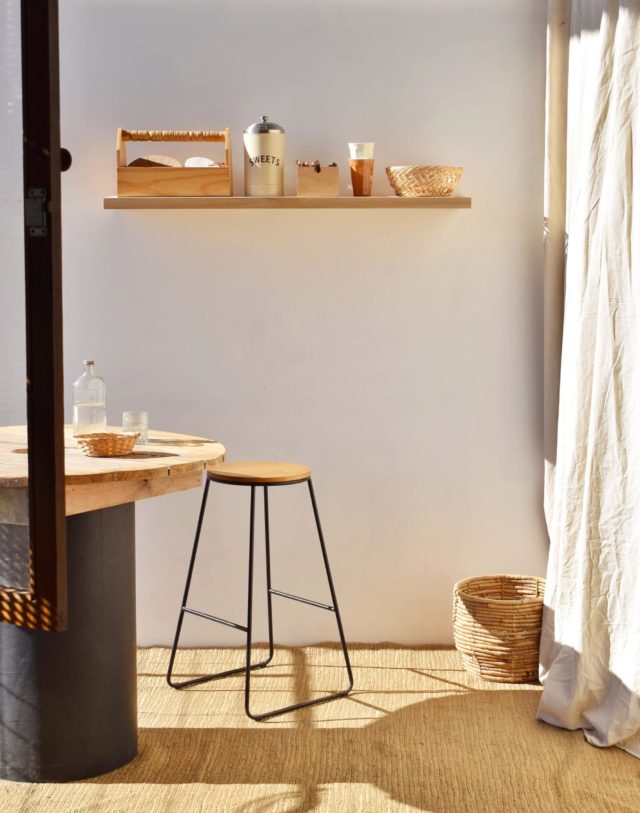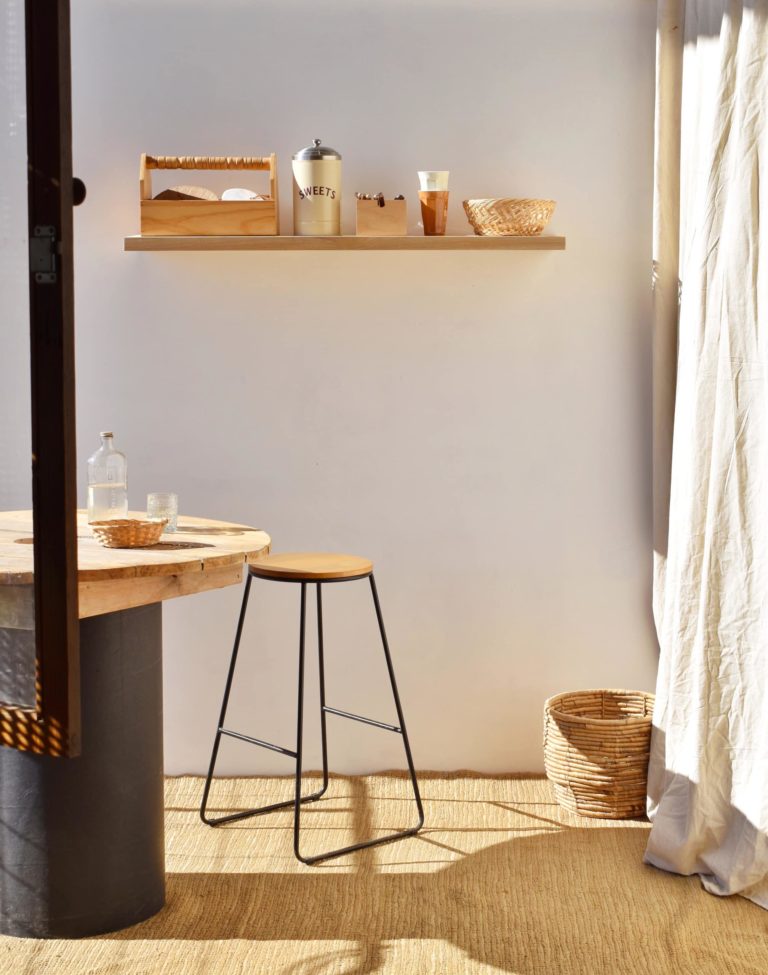 Off the shelf (pardon the pun!) hollow floating shelves are designed to be lightweight so they don't sag when you place items on top. While more expensive solid timber shelving often has to become a permanent fixture as its weight needs serious support and expert installation.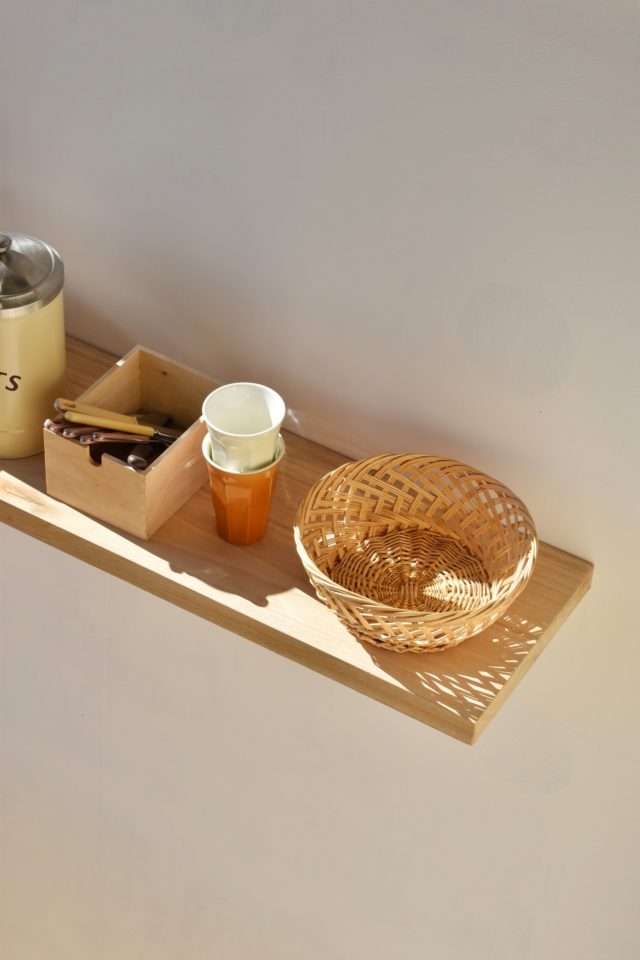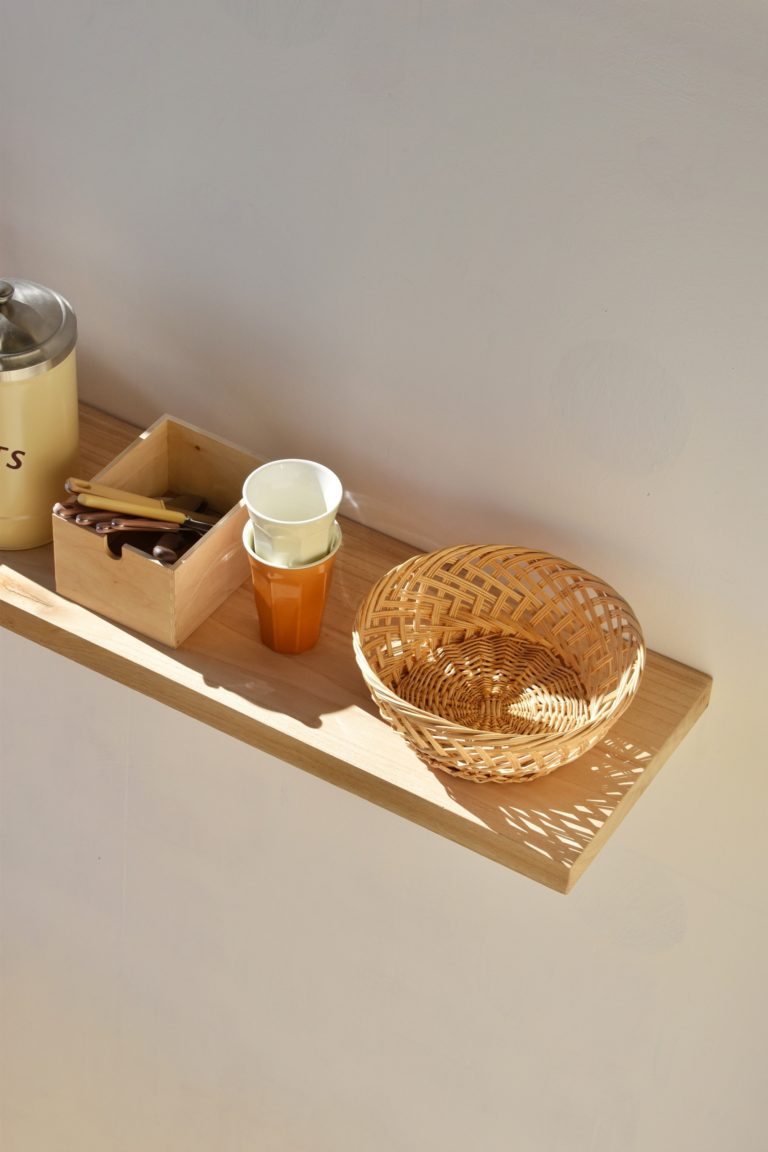 "The beauty of Made By You's Paulownia timber is that it is incredibly strong (it has the highest strength to weight ratio of any timber in the world) but is also incredibly light in weight," explains Anna, whose custom shelves start at just $75. "I have created a different system that solves a lot of existing problems with installing floating shelves."
A lot of thought has gone into making the system, which you order online, work. For example, the Australian standard for stud walls is 450mm apart. So each floating shelf has pre-drilled holes at 150mm intervals to allow for maximum movement on any wall for placement. "This means you can choose where to place the two gold-look rods on your walls and move the shelves side to side (depending on your customised lengths and heights) to achieve the most custom placement," Anna says.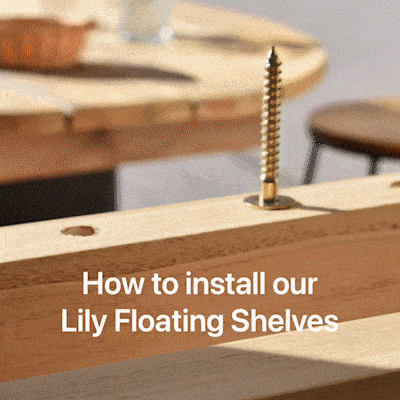 "I wanted to provide customers with the most amount of options. They'll be able to customise Lily Single Floating Shelves from 600mm to 2000mm in length or choose from our Lily Box Floating Shelves (ideal for open kitchen storage, cafes, kids rooms and the collector of beautiful objects).
"And you do it all at the click of a button online or customise further (to the millimetre), with Made By You's Online Customising Tool."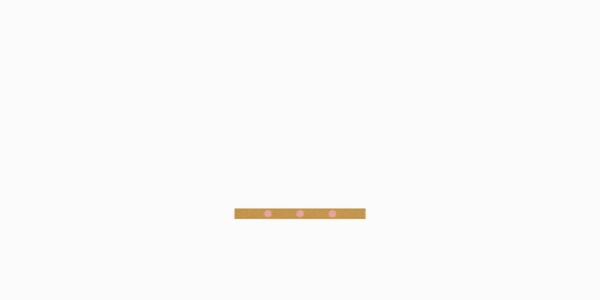 The 42mm thick Lily Single Floating Shelves come in depths of 140mm or 280mm. The Lily Box Floating Shelves (below) are 140mm deep and 42mm thick and you can add one to four levels. They're all finished with kid and food safe Hardwax Oil.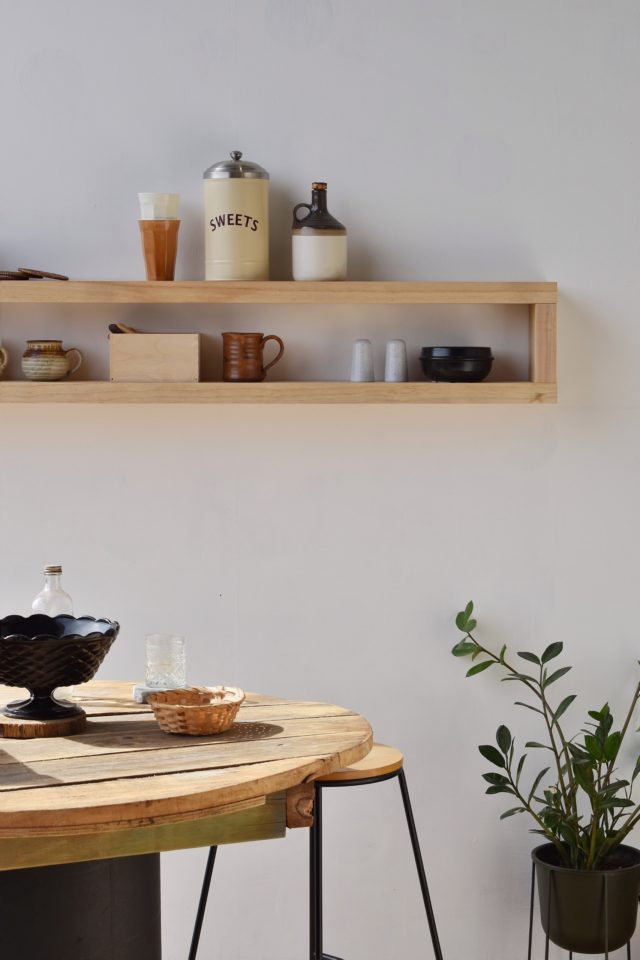 "I really believe they will service the market between off-the-shelf floating shelf options and custom joinery installed with more difficulty and at a higher price," says furniture maker Anna, who grew up working in her dad's power tools and machinery business.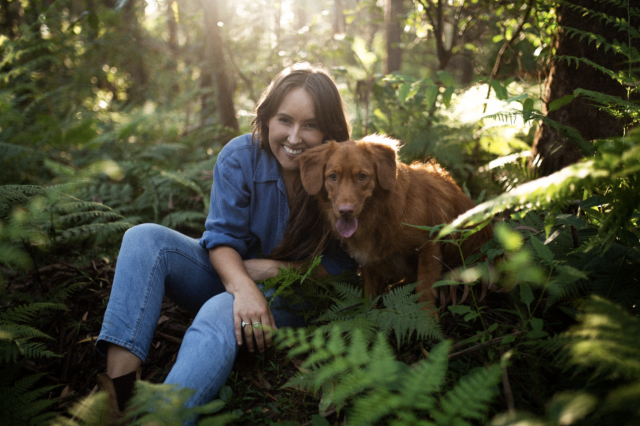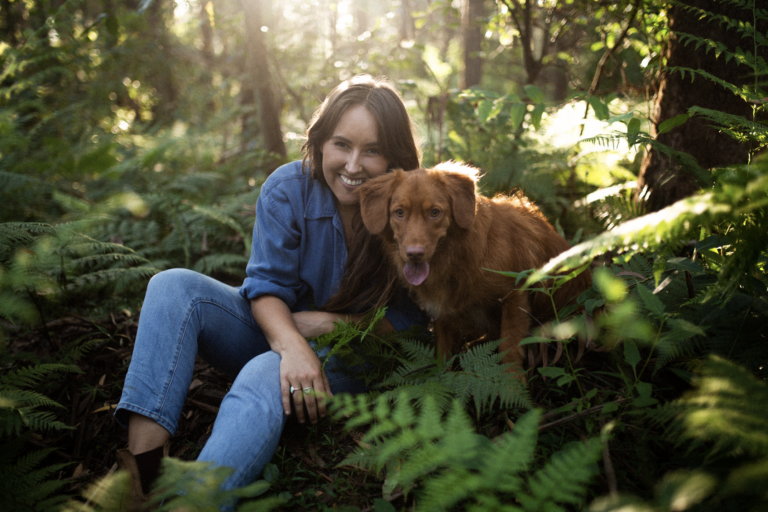 It's the latest innovation from Made By You, who already sell a range of custom size furniture online. This includes TV units, desks, bench seats, coffee and bedsides tables. Everything is made right here in Australia.
It's the little things about the brand that make a big difference, like their organic cotton bag packaging, and planting a tree in the customer's name (through Carbon Positive Australia) each time they place an order.