Sponsored by Feast Watson
With its milky white appearance, Feast Watson Liming White Floor Finish is ideal for introducing tranquillity into a space. Perfect for creating softer looks (such as Coastal or Hamptons), it can also be the perfect base for contrasting and bold interiors (like Scandi), when paired with black accents in complementing fixtures or hard furnishings.
Dress the look: Coastal and Hamptons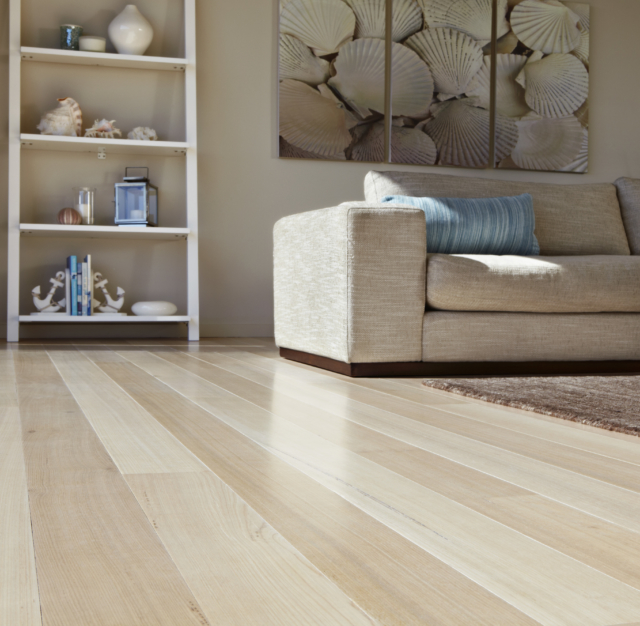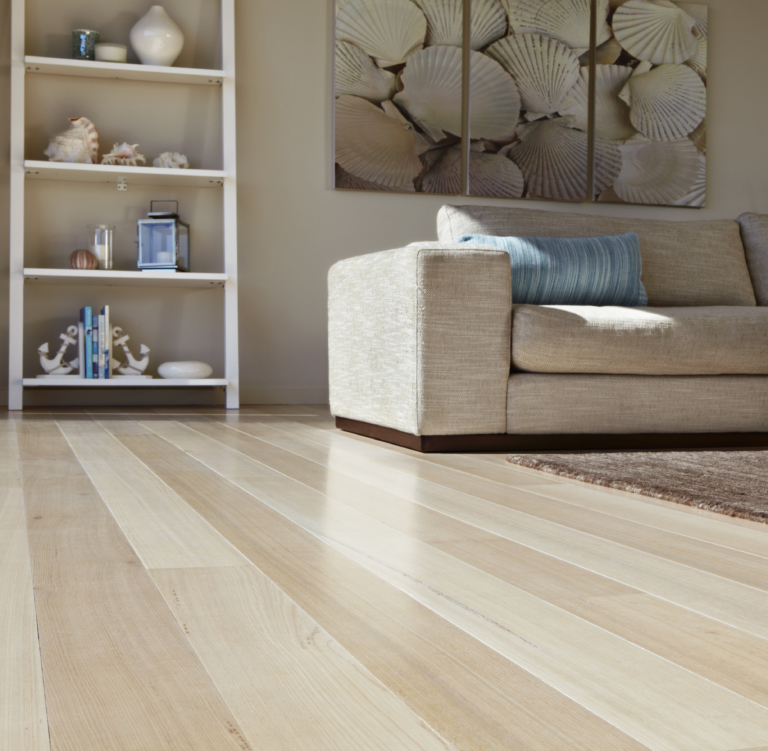 Light and breezy, with a palette drawn from nature (think sand, shells, sea and sky), it blends the outdoors and indoors perfectly. White is the hallmark colour of coastal interiors and should be accompanied by neutral colours and crisp and clean fabrics, like linens and muslins. Furniture is an eclectic mix of old and new, such as recycled timber and vintage rattan juxtaposed against plush upholstered sofas.
Dress the look: Scandinavian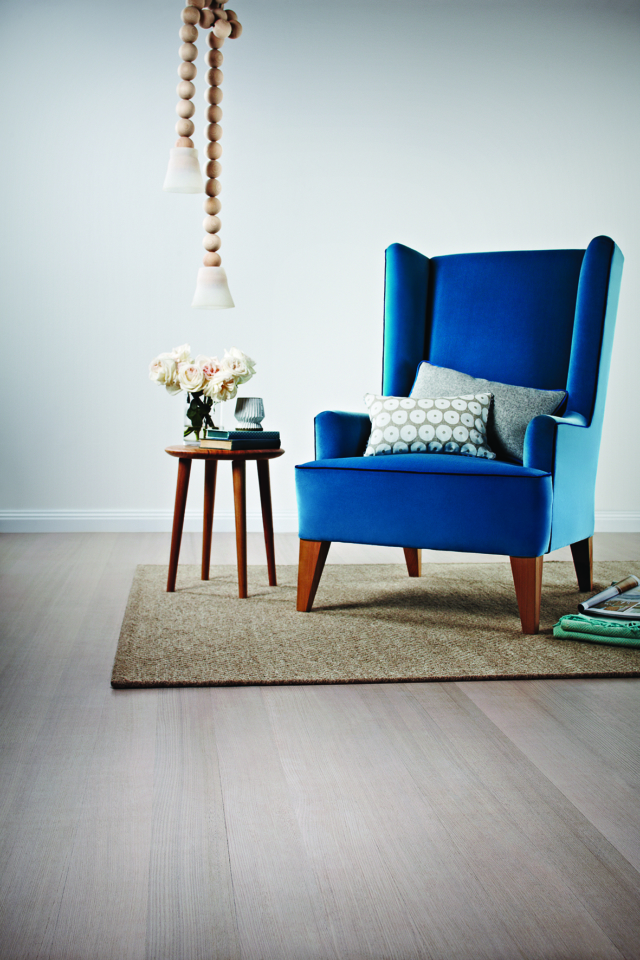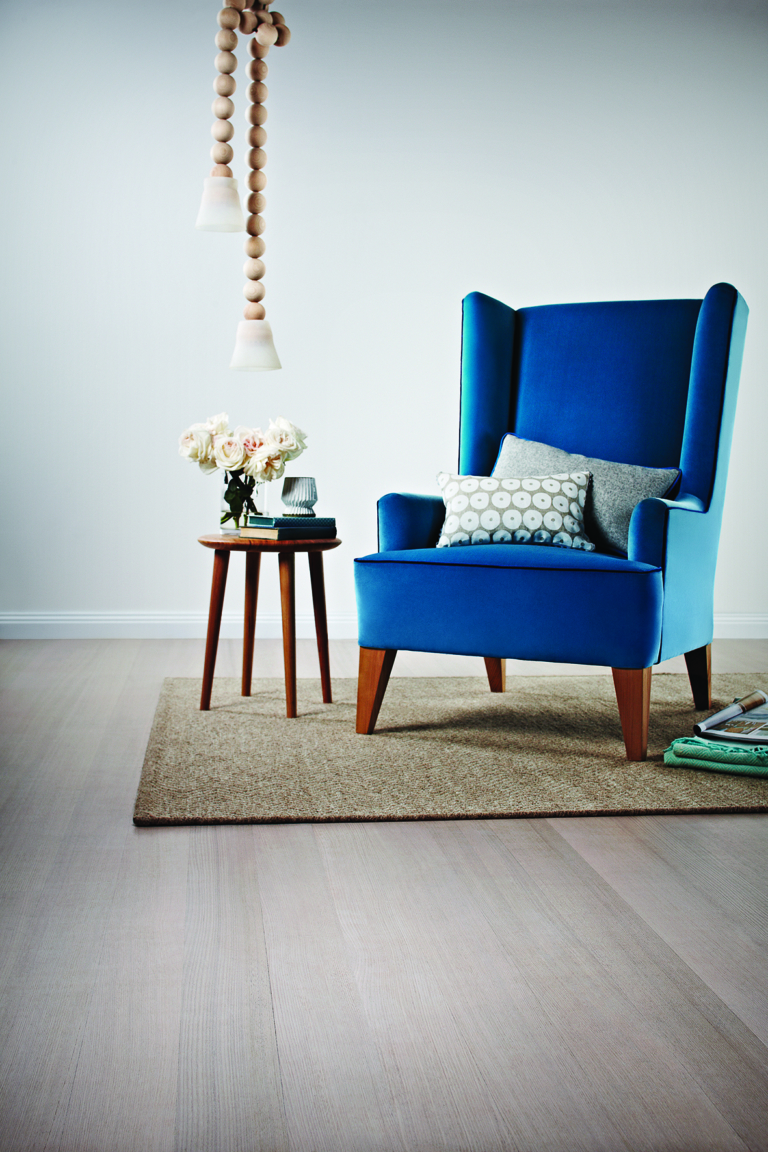 Renowned for its pared back look, the Scandi style juxtaposes a white blank canvas with sleek black fixtures and pops of colour. With a focus on flawless craftsmanship — a timber table coupled with a beautiful set of upholstered dining chairs is a must – there is also a magnitude of layered textures (like leather, fur and linen) and pops of colour through cushions and throws.
Creating these two looks is simple with the Liming White Floor Finish. Gone are the traditional methods, where you required a direct stain and a clear top coat which would often result in yellowing over time. Now with the Liming White Floor Finish there is an easy three coat system, allowing users to choose the intensity of the colour. This clever formulation creates a beautiful finish while still allowing the natural grain of the timber to shine through.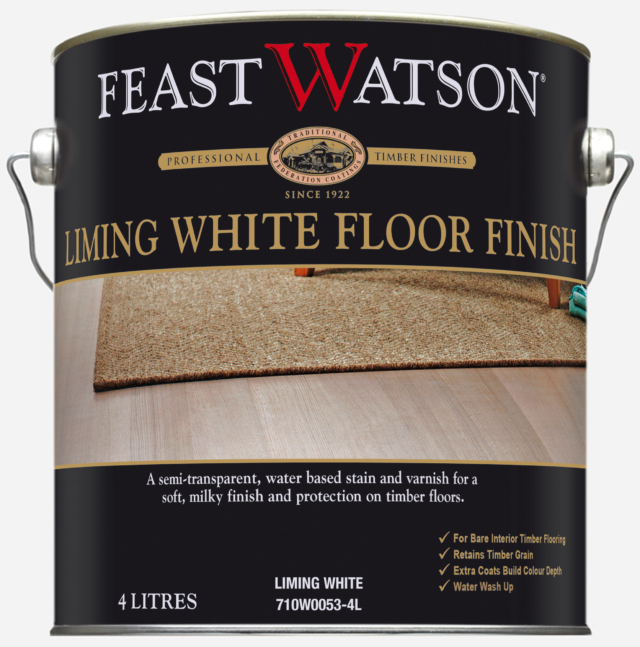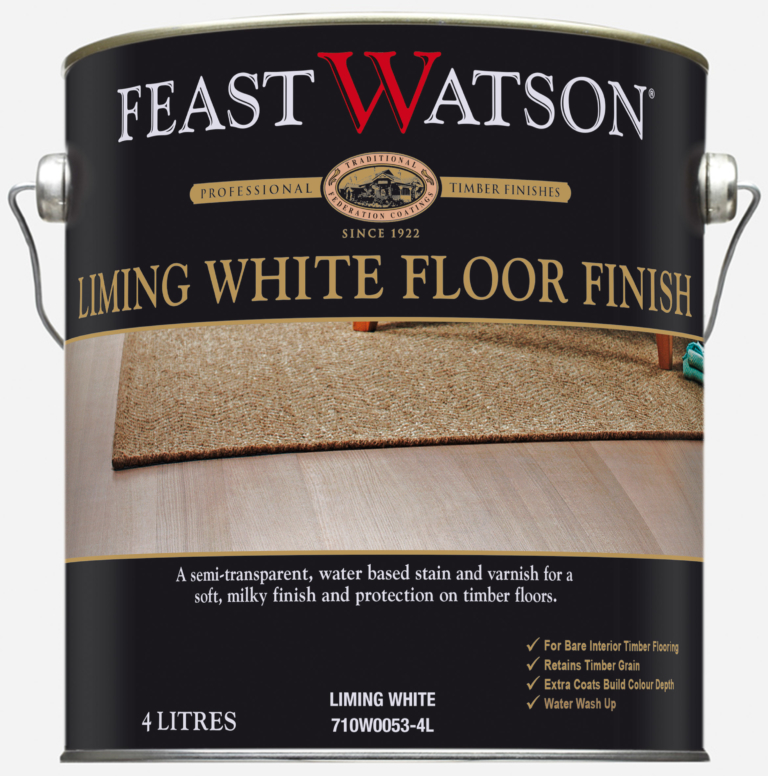 FEAST WATSON LIMING WHITE FLOOR FINISH combines a traditional lime stain with a professional clear polyurethane for a 'soft milky white colour' and protection for interior timber floors. The semi-transparent coating adds rich colour whilst allowing the grain pattern of timber to remain visible. As the formula is water based, Liming White Floor Finish will not yellow over time and you can complete your project in a single day. Apply one coat for a subtle pale colour, or multiple coats to build the opacity and whiteness. A clear top coat is not required with three coats of Liming White Floor Finish.
To find out more about Feast Watson products and their application, visit their website and for inspiration, check out the Feast Watson Instagram.