Made entirely out of Kaboodle flat pack furniture, Brisbane builder Rachael Turner, of Front Porch Properties, created a very impressive looking custom built-in TV unit recently that we just had to share. "I'd rather a built-in than a standalone piece of furniture as it looks much sleeker and more custom," says Rachael and we couldn't agree more.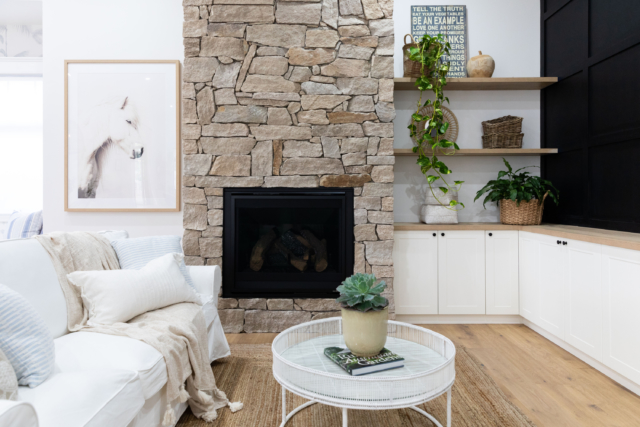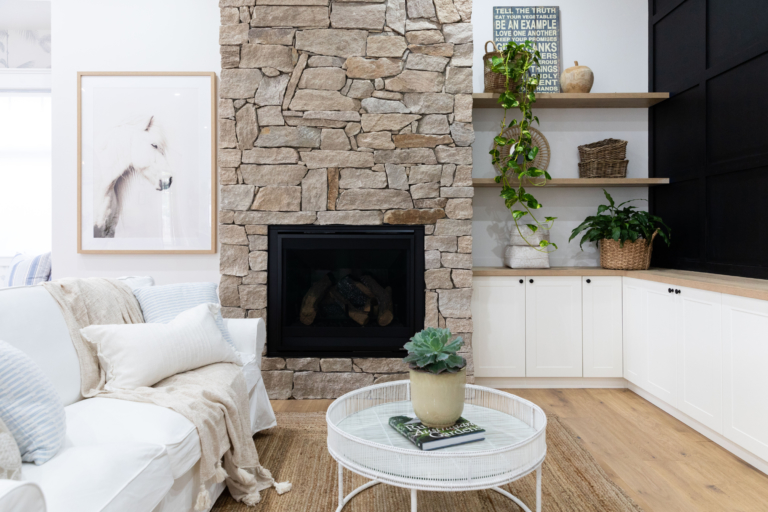 1. Buy Kaboodle flat packs from Bunnings (and assemble them)
First up was purchasing the flat packs and Rachael selected overhead kitchen cupboards from Kaboodle due to their shallow depth. "Because the fireplace is 600mm deep we wanted the cabinetry to be set back a bit," says Rachael who used 300mm deep cupboards to create the custom piece.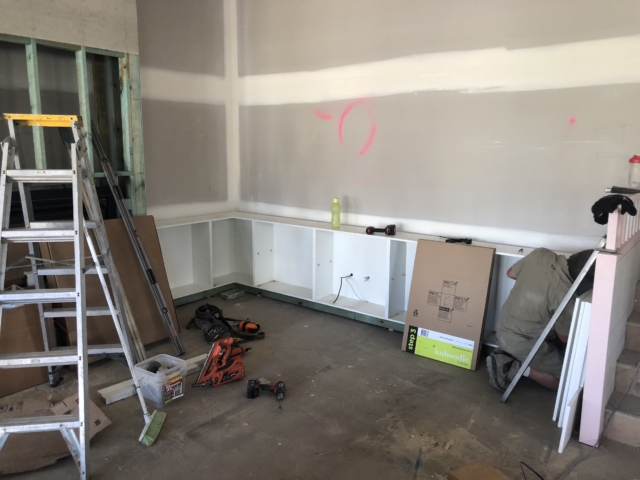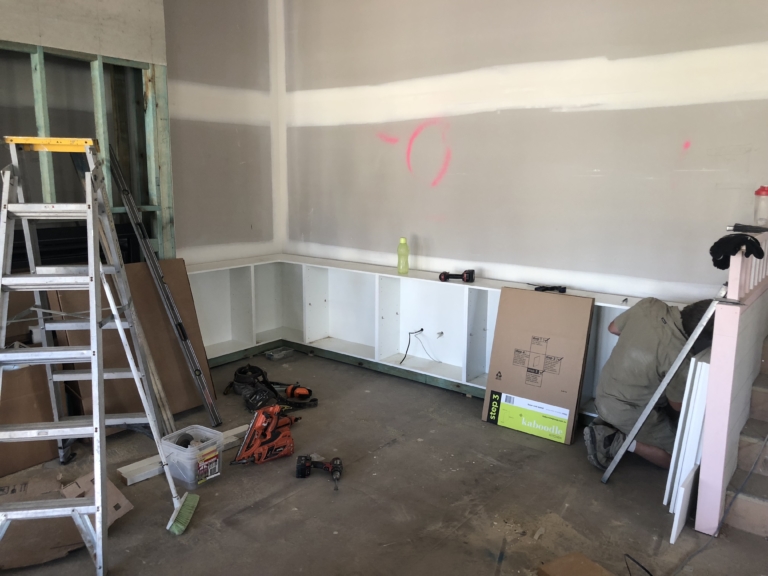 2. Build a plinth
"We made a plinth out of framing timber and put it under the cupboards, so they had something to sit on. This was covered with a kick panel after the timber floor went in," says Rachael.
3. Install the bench tops
When it came to the bench top, Rachael pre-ordered a 400mm deep Kaboodle one (in 'Hazelnut' which is a rustic oak shade) from Bunnings and it took about a month to arrive. "If you give Bunnings the measurements, they will cut it to size for you! They send it out pre-cut and they even did a mason's mitre on the return," says Rachael referring to the corner where the cabinet wraps around and meets the fireplace.
"Kaboodle also sent a bench join kit which resulted in a much nicer finish than having a standard butt join," says Rachael.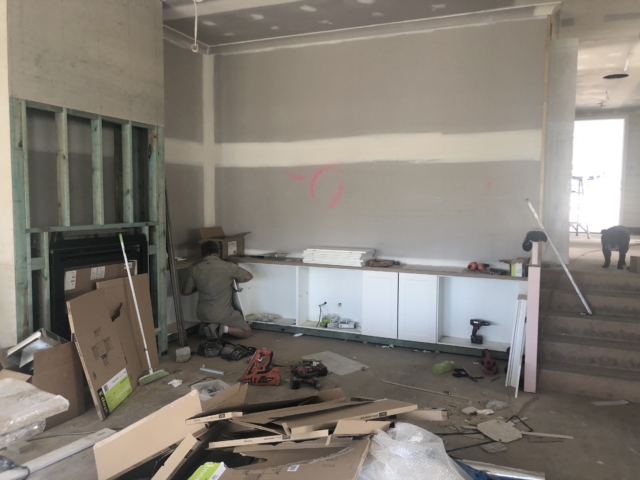 5. Install the doors
Next up was the installation of the cupboard doors which were finished off with Kaboodle black mushroom shaped knobs.
6. Timber panelling
"We finished off the wall above the cupboards with grid patterned panelling to complete the entertainment unit area and remove the blandness of a plain wall," says Rachael who painted it in a dark charcoal shade to disguise the TV.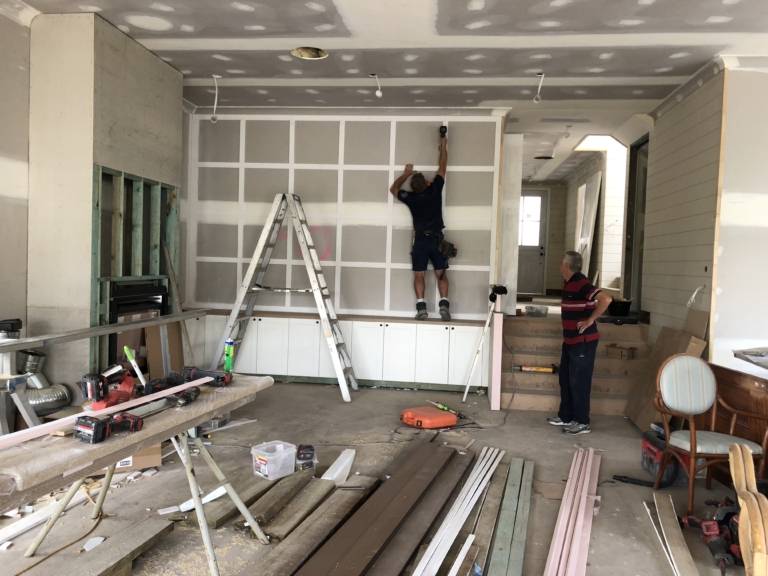 7. Floating shelves
Sitting to the right-hand side of the stone-clad fireplace, the floating shelves really complete the entire entertainment nook and Rachael accessorised them with baskets and greenery to lift the space.
If you'd like to know more you can check out the step-by-step video guide to the project below.
For more on Rachael Turner | Budget DIY ideas: Our six most popular posts!