For those of you following The Block (but come on, who isn't?!), you may have noticed something in the latest reveals: not one team went for a rectangular coffee table.
Every coffee table featured in the reveals was a round, stylish (and metallic) number. Why? Because a coffee table should be a statement pieces rather than an afterthought – that and the fact that a non-rectangular option can also soften the angles of a room and leave enough space to move around comfortably.
Since I was recently in the market for one of my own, I thought I would share the best of the options without angles out there.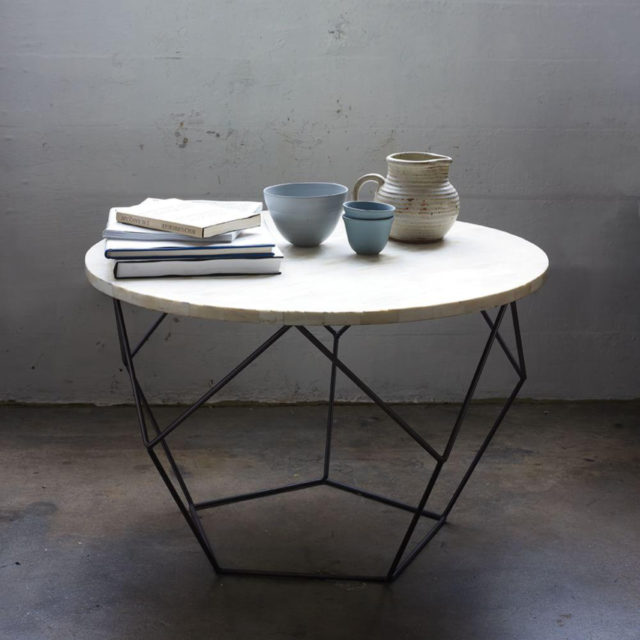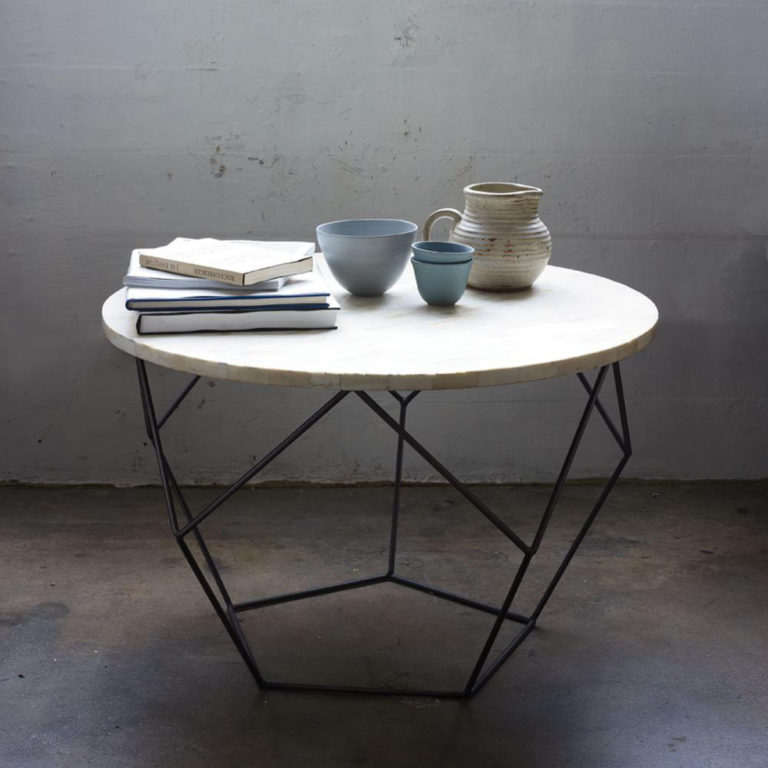 Origami Coffee Table
If I could list all of west elm's options, I would. The Origami Coffee Table is the latest addition to my furniture family because it's perfect for a small living room – and because the geometric legs under the bone inlay top are uber cool. ($599 from west elm)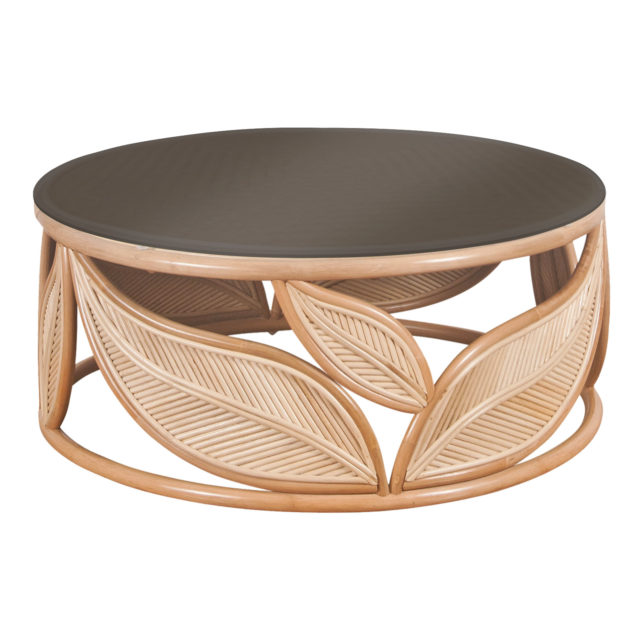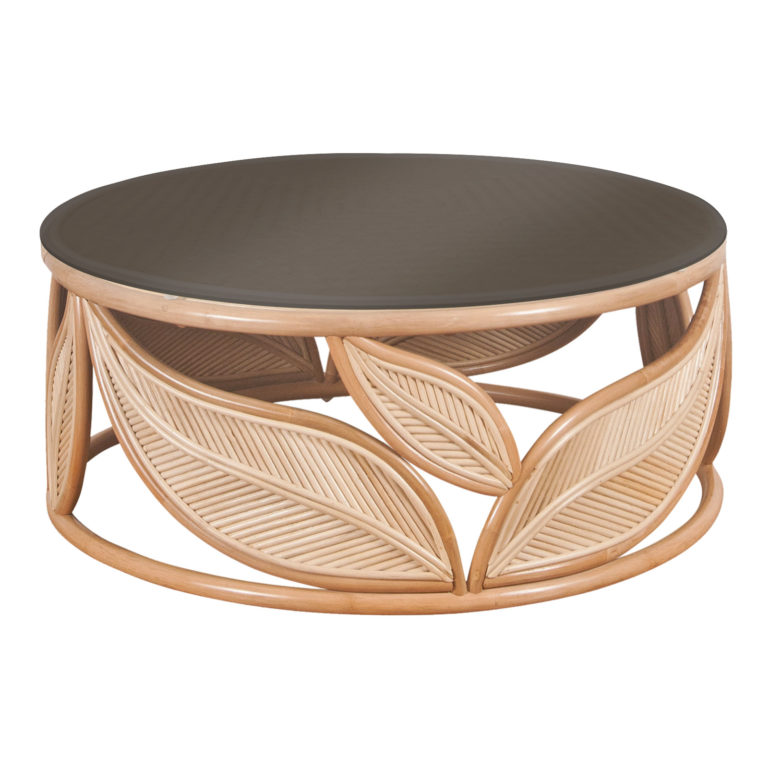 Palm Springs Coffee Table in Natural
Bring the outdoors in with the beautiful entangled palm leaves and smokey glass of this boho number. ($495 from The Family Love Tree)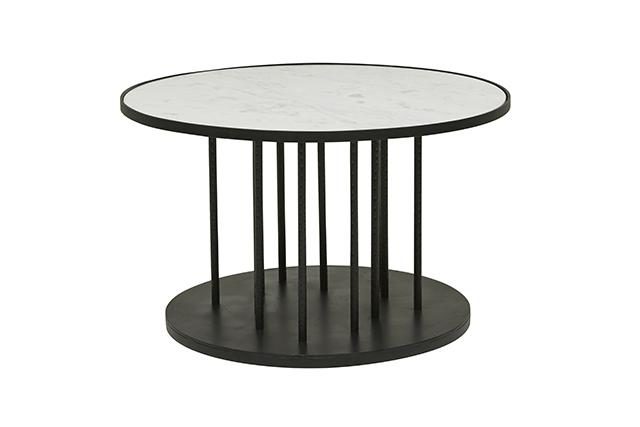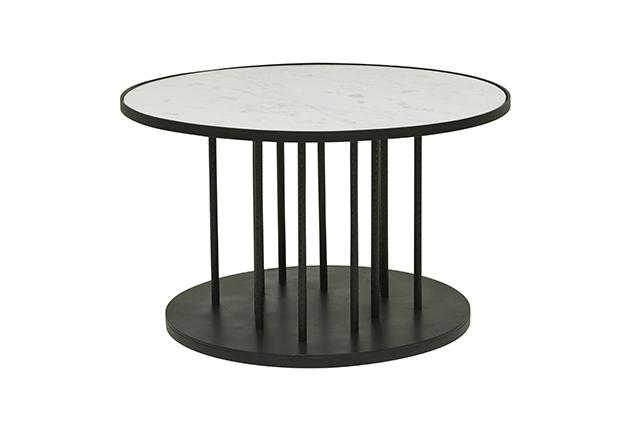 Vionnet Vertical Round Coffee Table
White natural marble top (none of that horrible fake stuff) against a sleek black powder coated metal base – it doesn't get more classic than that. ($1,515 from GlobeWest)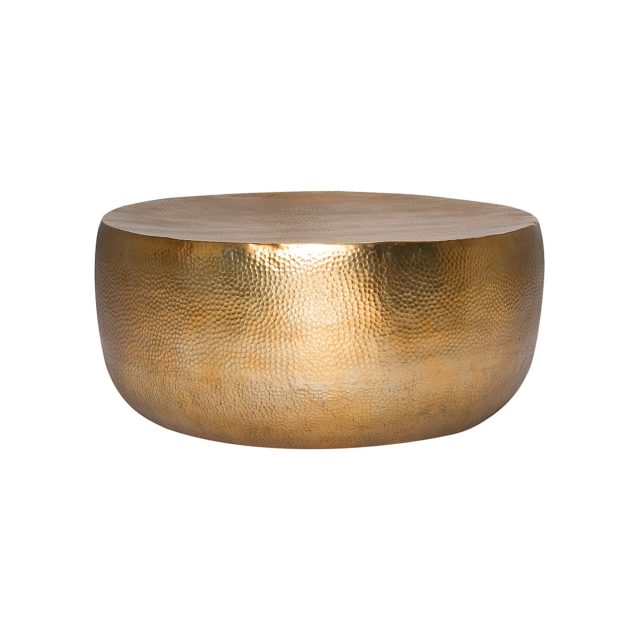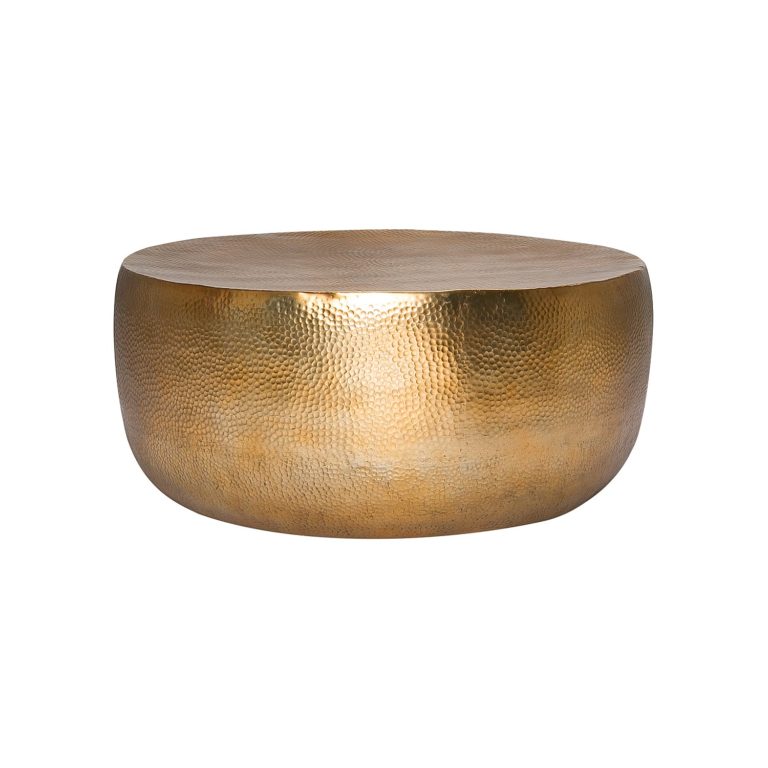 Hammered Drum Coffee Table
Add a bit of glitz and glamour to your living room with this metallic number. ($799 from Freedom)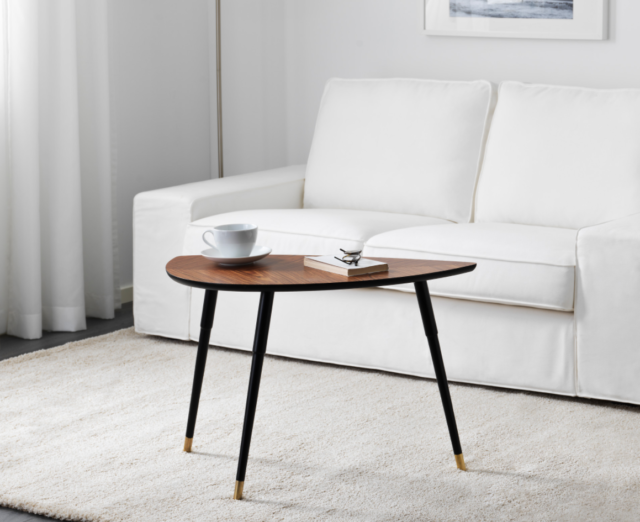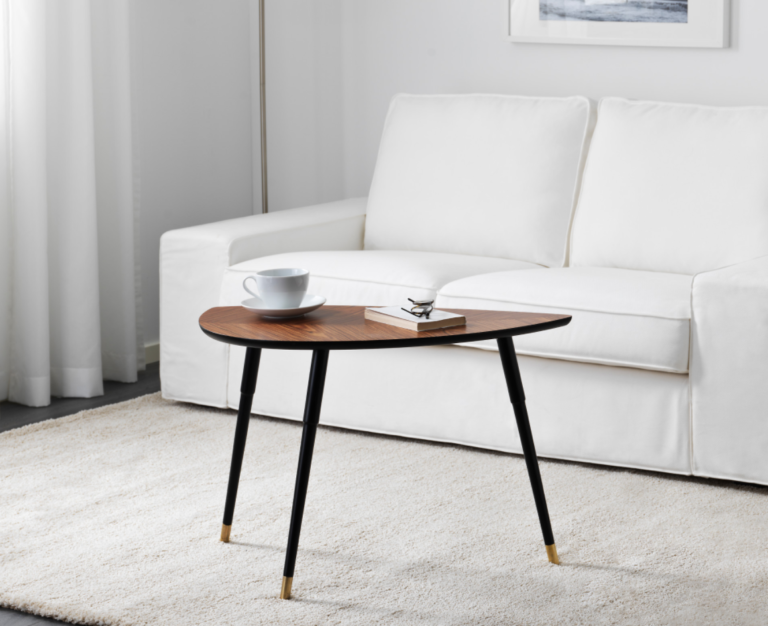 Lövbacken Coffee Table
You can't go wrong with this thrifty but stylish table from IKEA, featuring a distinctive grain pattern on the almost leaf-shaped top, and cute gold tips on the legs. ($129 from IKEA)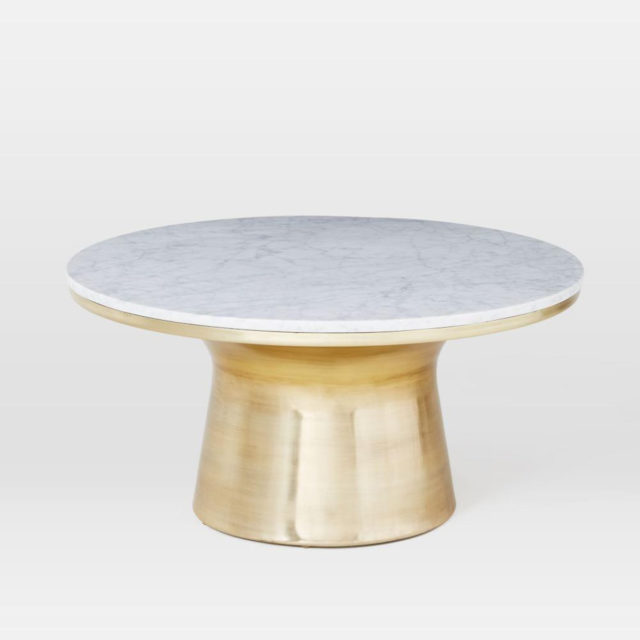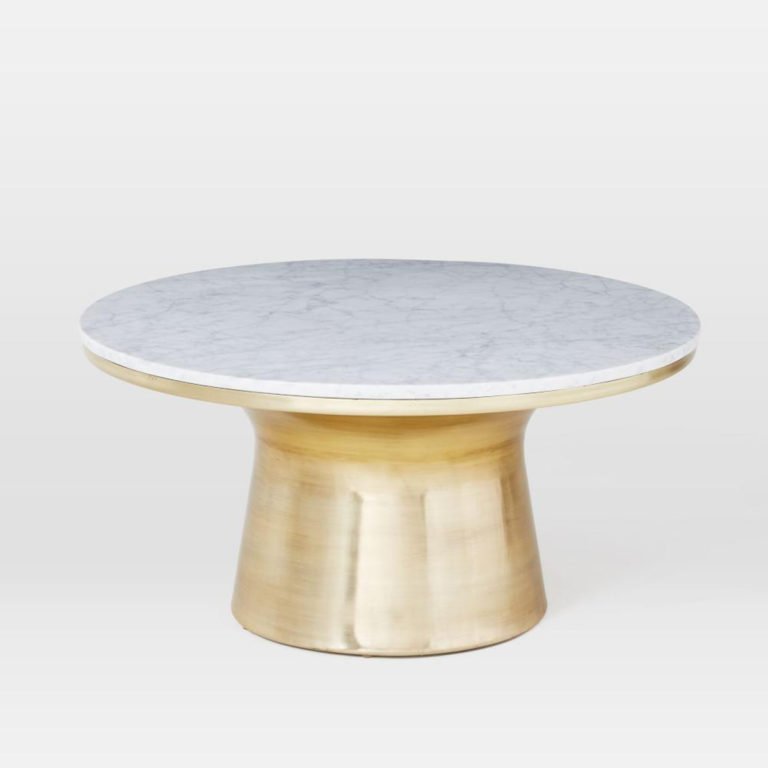 Marble-Topped Pedestal Coffee Table
Another entry featuring a beautiful marble top, this coffee table exudes all sorts of luxury with its spun brass base. Just because it looks luxurious, doesn't mean you can't still put your feet up! ($899 from west elm)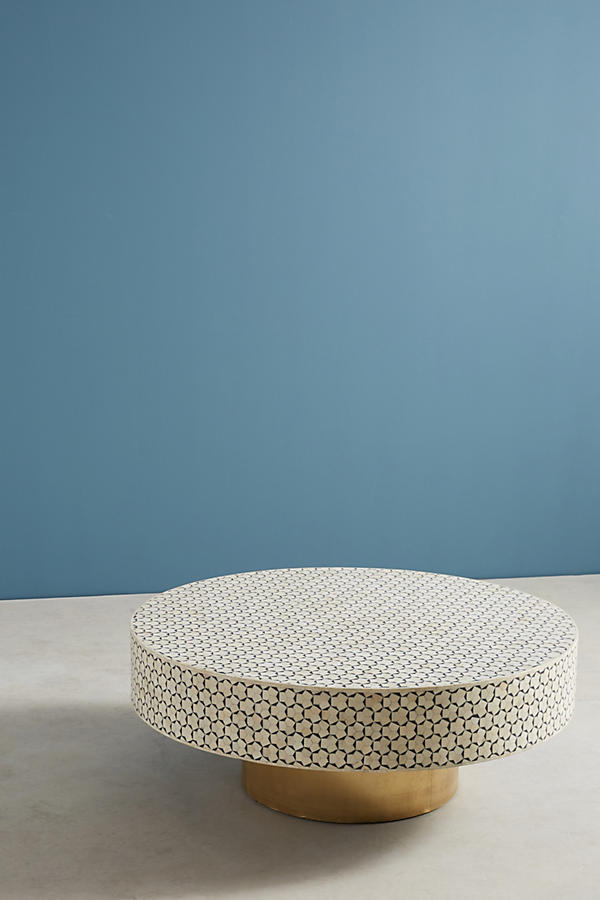 Charcoal & Bone Inlay Coffee Table
The bone inlay look may be the new marble, with everyone jumping on the bandwagon – but this coffee table is just wow. The stunning combination of teal and white has everlasting appeal and is sure to create a relaxed eclectic elegance in your home. ($2,190 from Zohi Interiors)