What is the Hamptons approach to decorating?
The Hamptons approach combines elements from French interior design styles, specifically the Empire, Rococo, and Baroque genres. A composition of beautiful textures and cool, refreshing colours make up the Hamptons design aesthetic.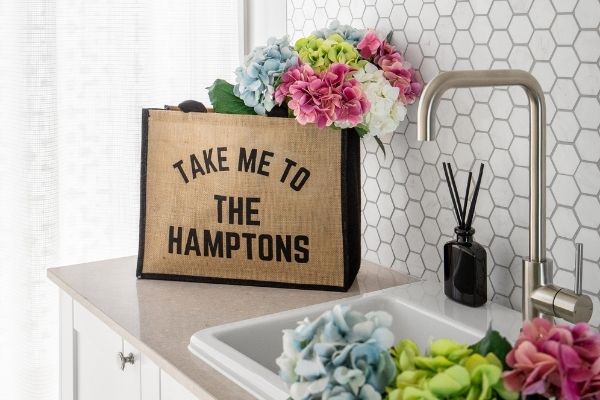 The design language speaks of the coast, tropics, and countryside mixed with contemporary attributes. These elements are reinterpreted towards evoking a calming, soothing look that flaunts subtle class and on-trend sophistication.
How Australia interprets Hamptons style
Modern yet timeless. Laidback but sophisticated. The Hamptons look, Aussie style, exudes a fresh, airy atmosphere inspired by beach living.
The look is achieved by crisp whites, whitewashed tones or light, neutral colours as predominant backdrops. Then blues, greens, pastels and neutral palettes are layered on to achieve that fresh, calming feel so typical of the coastal lifestyle.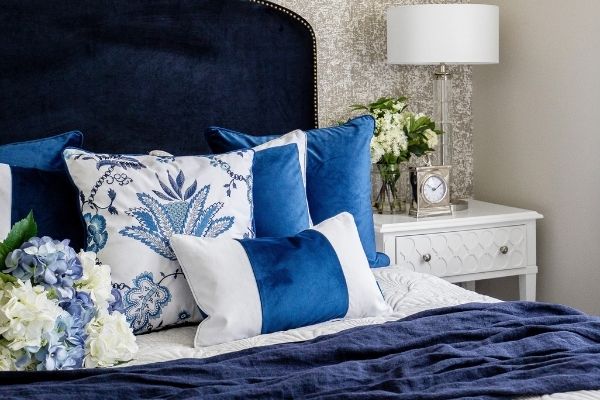 Textures are tastefully overlaid as well. From natural materials to plush quality synthetics, textures add dimension and visual interest to the placid, elegant theme so quintessentially Hamptons.
To achieve the Australian-styled Hamptons aesthetic, typically start off with a light space: white or pale walls and ceilings; large glass windows to allow lots of natural light in; white cabinetry; and natural or whitewashed timber floors.
Now layer on the comfort with deep, plump sofas and side chairs in shades of white, naturals, or fresh colour contrasts like blue and white. Coffee tables, side tables or consoles can come upholstered or in natural timber, wicker, or metal to add to material and tonal variety.
Garnish your basic look with accessories. Here's where you play with a little more colour and textural variety. Blue and white Ming jars, sisal rugs, a generous mix of cushions ranging from solids to colourful prints, glass and metal task lights, faux coral figures and greenery can very well bring the look up to speed.
Junie Lin from Hamptons Home shares her easy styling tips on how to achieve an Australian-styled Hamptons decorating approach in a pinch:
As with other design genres, the Hamptons look comes down to details.
1. Transform with cushions
One cost-effective way to upgrade the look of your living area to cozy Hamptons chic is to switch up your cushions. Cushions catch the eye instantly. These lounging accessories inject personality, style, and colour into your space.
For a start, have the blue-and-white colour scheme in mind. This classic theme never goes out of style. Opt to drop some striking blue-and-white patterns when you've been sitting around plains or monochrome pillows for a while.
Play with your cushionscape by adding dimension with textures like velvets, jutes and linens.
Follow the tips below if you want to know more about cushion selection: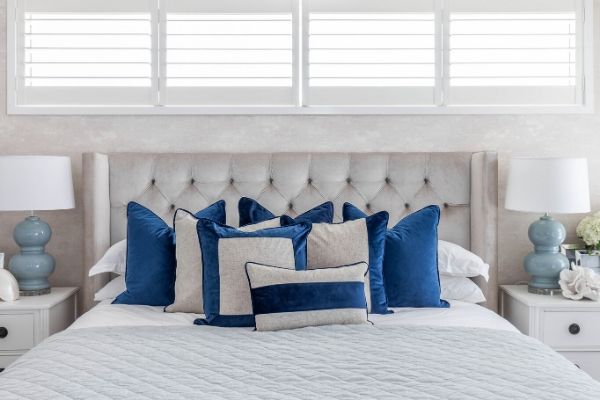 Styling cushions: bed or lounge, follow these helpful tips
Everyone says the right cushions can make or break a bed or lounge, but actually deciding which ones to put together gives many people a headache! It's not as easy…
Just have fun building an attractive loungescape around a soothing colour scheme. You'll get the Hamptons feel in no time.
2. Play up surfaces with wall art.
Walls carry much impact on design definition. Expensive repainting or texturising may not be necessary, however, for achieving the coastal look. Simple updates to a façade or countertop may be all that's needed.
Artwork is a definite picker-upper. Framed paintings or lithos of corals, shells, beachside scenes, and marine fauna easily evoke that seaside feel.

Chinoiserie-themed wall art makes fabulous wall decor. These traditional blue-and-white compositions add that old-world uppercrust touch, a particular attribute of the Hamptons styling genre.
3. Decorate with blooms and greenery.
The ocean is not just the only inspiration for coastal living. Gardens and the lush, green countryside also inspire the whole Hamptons aesthetic. Flowers and foliage impart a calm, soothing sense very much in tune with the coastal feel. So the Hamptons look can rest on both garden and ocean-inspired elements.
Faux orchid arrangements and trees make marvelous, effortless decor for capturing the energy of lush greenery without stepping into the garden.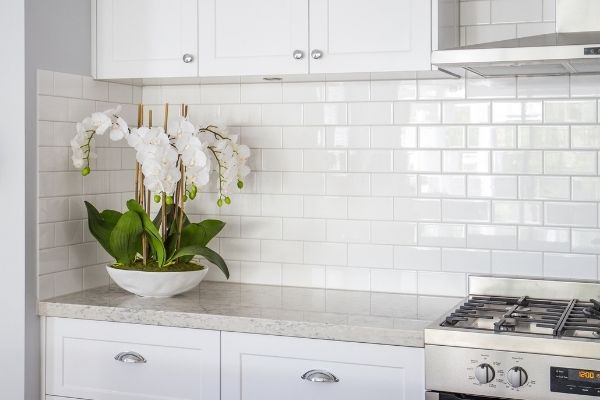 "Real-touch" floral and foliage arrangements are so artistically crafted to look like they've been freshly plucked from the garden. Fooling the eye by looking so lifelike, faux potted trees, orchids and tabletop bouquets succeed in bringing the freshness of the garden into the home.
Hydrangeas and orchids are hallmarks of the Hamptons aesthetics. Single stalks make effective decorative elements as well.
4. Bring the Hamptons look outdoors with planter boxes.
Simple, country-style planter boxes in basic white and natural colours add charming elements to indoor and outdoor decor.
Use these with large floral or foliage arrangements to make wonderful styling components that perfectly connote the beachside/countryside Hamptons style in patios, decks, and indoor spaces, as well.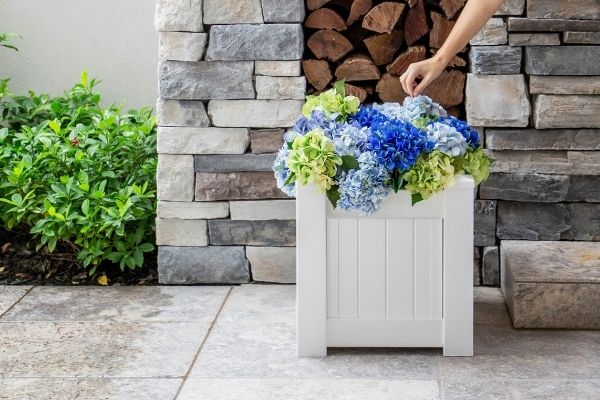 Conclusion
Hamptons design is a classic and here to stay in the Australian market. Because the style's versatility allows different plays of colour, texture, moods, inspirations, and expressions, it remains extensively on trend and creates the right ambience for entertaining or unwinding after a long day.
Julie Lin is the founder of Hamptons Home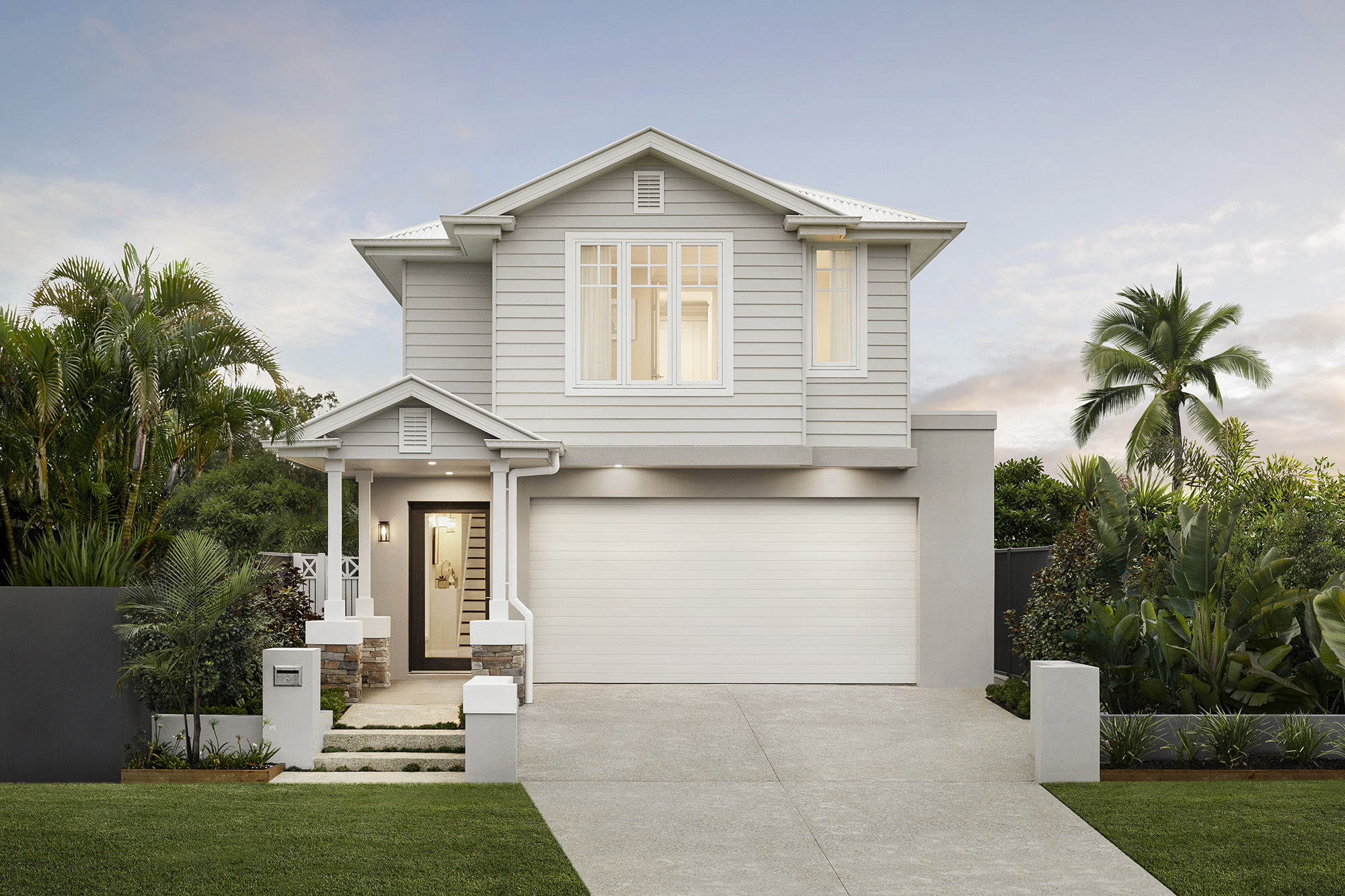 Australian Hamptons style: how is it different to American?
The established Hamptons trend is being given a truly Australian makeover by homeowners from Perth, WA to Putney, NSW. The contemporary interpretation combines quintessentially Queenslander staples on today's smaller blocks,…