Sponsored by American Express 
I truly believe that it doesn't have to cost a fortune to make big changes in your home, which will not only make it look great but also make you love coming home to your own personal space at the end of the day. If we don't feel happy in our homes because a room isn't feeling quite right, finished or cosy, this can have a real impact on our lifestyle.
Today, I want to show you how you can transform your room on three different budgets. For the purposes of this piece, I'm focusing on the living room, but all these tips can apply just as easily to a bedroom too.
The thrifty $300 makeover
Maybe men don't get it, but you can never have enough cushions! Adding or changing the covers of your cushions is one of the easiest and best value ways to inject not only the latest interior trends, but also much-needed colour, texture, pattern, layers or interest. Or even all of the above! As the lounge is usually the hero of a living room (perhaps styled to perfection with the statement coffee table in front of it), leaving it naked (shock horror!) is just a waste in my book!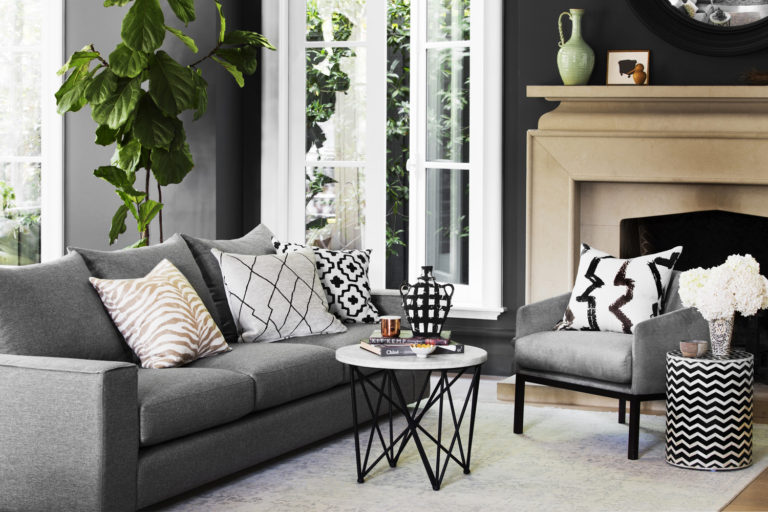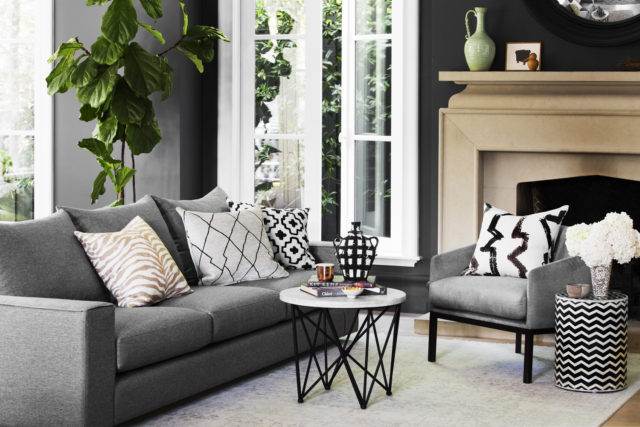 There are no set rules for how many cushions and what sizes, and different interior designers will tell you different things, but what's most important is to make sure they're appropriate for the furniture they're sitting on. A tiny two-seater can probably only get away with two cushions, whereas a sprawling modular can take as many as 10! In my opinion it's great to mix up colours, materials and shapes (not all cushions are square!). If you love a more orderly, symmetrical look, pair them up and have say two pairs of two on either end of the sofa.
One of my favourite places to buy cushions online is Bonnie and Neil. If you have some spare change from your $300, spend it on some fresh flowers and a beautiful hardback book or two for the coffee table.
The $500 investment piece
Perhaps you've already got the basics covered and now you want something to take your room to the next level? Well, you can never go wrong with art. Don't be afraid of it! Art in galleries is of course out of many of our budgets or requires some serious saving up for (and I'm not saying you shouldn't). But you can get something amazing for your wall that isn't the same-old-same-old mass-produced canvas everyone else has (you know the ones I'm talking about!). Somewhere in the middle of cheap and expensive, there are some great ways to add to wow to your walls for around the $500 mark. You just need to know where to look.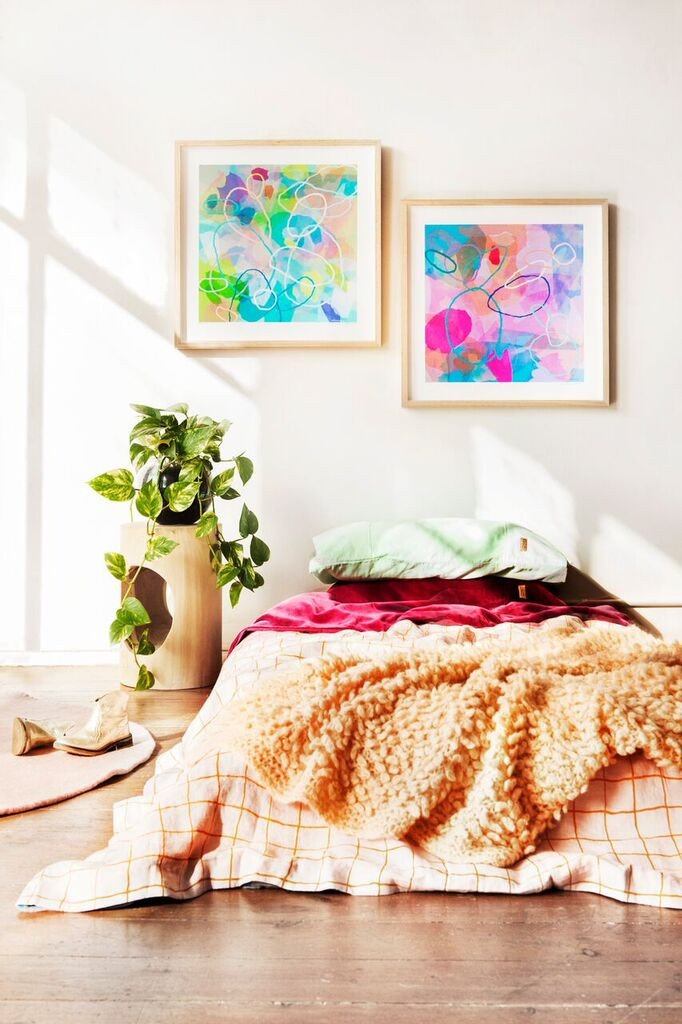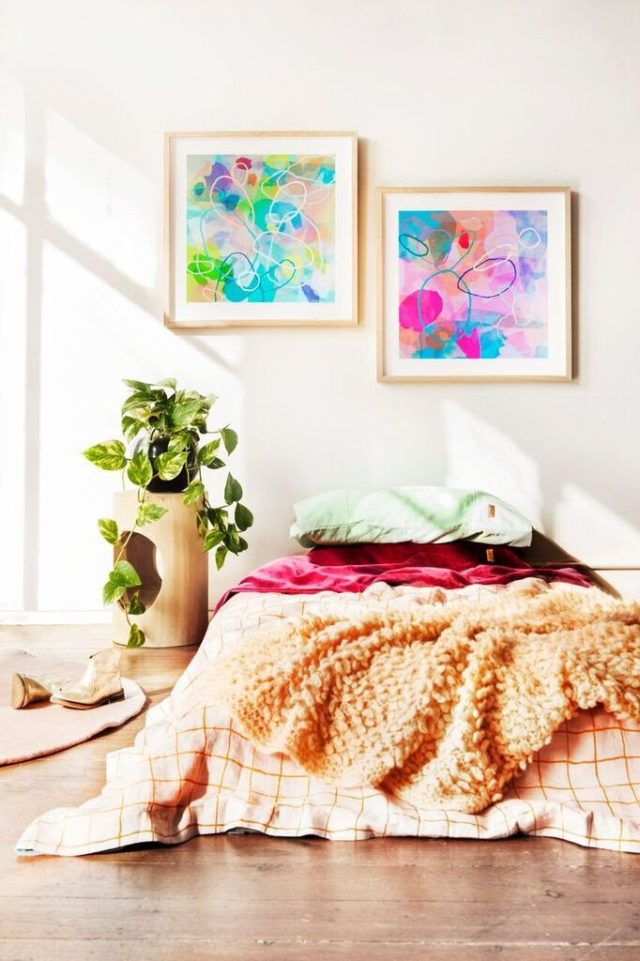 I'm certainly not snobby enough to say you should turn your nose up at printed canvases but my top tip is to buy one box framed. This will immediately make it look much more impressive and expensive. My favourite online destination for a framed canvas print is Urban Road. They have some amazing designs. The framed canvas in my living room is from there and everyone comments on it! You can also look at hand painted canvases from places like United Interiors.
Another great way to spend $500 on art is to get a signed limited edition print from a local artist (I have ones by Ali McNabney-Stevens and Antoinette Ferwerda) and have it framed (beware this can easily cost as much, or more, as the print itself, so choose carefully).
The $1,000 game changer
I can never say it enough times: buy the biggest rug that you can afford and that your room can comfortably take. If there's one mistake people make with decorating a lot, it's buying a rug too small and arranging their furniture around it. Believe me when I tell you a gorgeous and appropriately sized rug can completely and utterly lift and transform your room. Not only is it a large piece, it's like art for your floor. Or, if you go for a more neutral option, like sisal, it adds welcome texture. But most of it all, it will pull everything else in your room together and make it feel cohesive. Rugs have special powers, you know. They can anchor furniture, zone open-plan spaces, make your floor much softer and more comfortable to sit or lie on, and add a much-needed extra layer. You should try and have at least some of all of your furniture on the rug, not around it.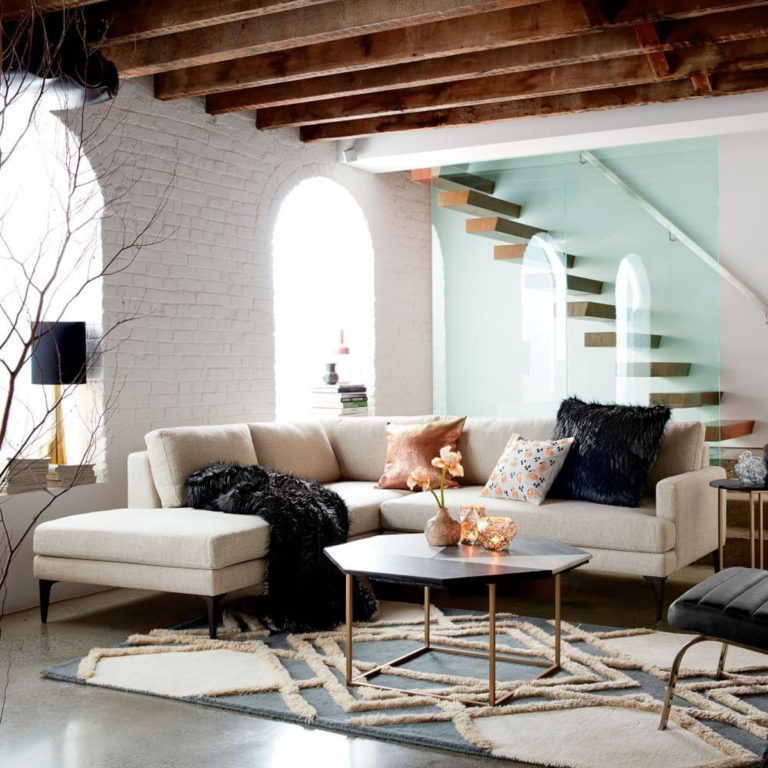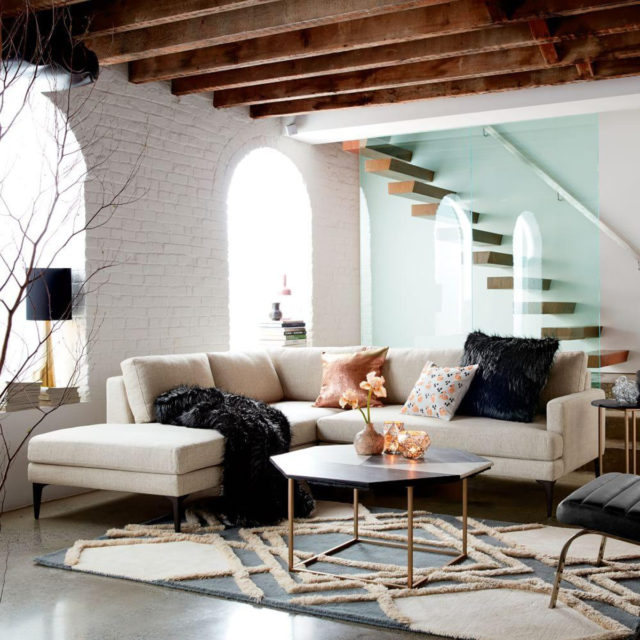 Large, beautiful rugs do not come cheap (which is why many people settle for something too small) so expect to pay between $500 and $1000 for a large, good quality rug (and much much more if your budget will stretch). One of my favourite shops to buy great large rugs is west elm.
Not got the cash right now but raring to get started on transforming your room?
In response to research showing interest-free payment plans are popular with customers, American Express, the game changers in the credit card space, have developed Pay Your Way. In an Australian first for a credit card issuer, it gives American Express issued Card Members the flexibility to spread payments for large purchases over monthly instalments at 0% per annum. All you pay is a small setup fee and what's more, you can still earn rewards with these purchases.
So, if you want to get your living room perfect before family and friends descend over the Christmas period, this option could give you the flexibility to do so, and pay it back over your chosen period (3, 6 or 12 months) with no interest. You can even cancel an instalment plan at any time with no penalty.
For example, you could buy this divine west elm rug for $899 and pay over 6 months for a one-off 3% fee (just $26.97).
Terms and conditions apply. For more information.