Given the myriad of cushions available on the market, it is not surprising how overwhelming cushion selection can be. Choosing shape, size, colour and pattern can be a daunting task. Le Marc has curated a beautiful collection of quality cushions designed to create a very personal touch for your sofa, armchair or bed. Here, Le Marc's design team has compiled a few insider tips to help put together a selection of cushions to suit your styling requirements.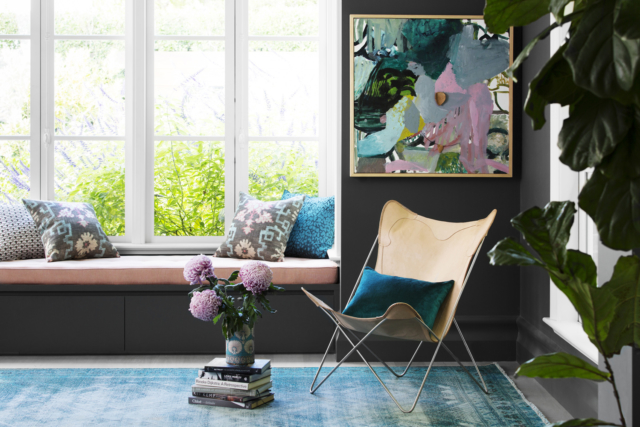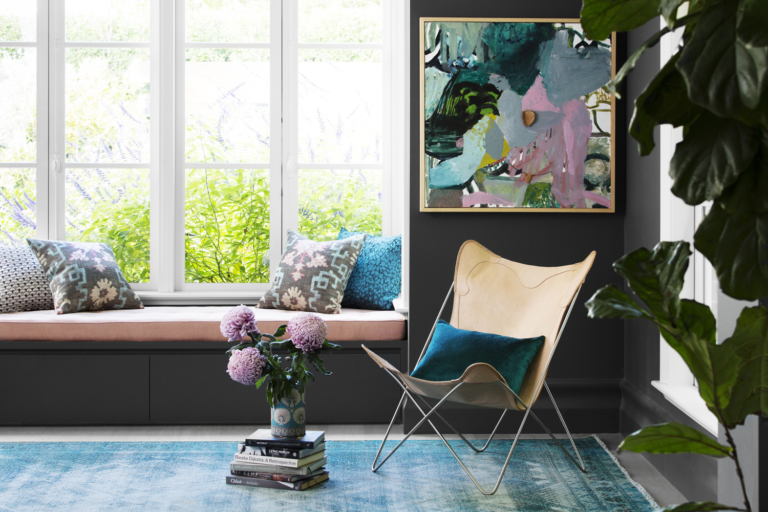 On the sofa
When dressing a sofa, we often apply the principle that less is more. Create a balanced and harmonious look by considering your colour palette and then compliment it with your cushion choice.
Combining neutral tones with a pop of colour or a bold design adds interest and vibrancy. Build a base of neutral cushions that marry in with  the tones of your room before adding texture, pattern or colour which creates a more personal touch to your space.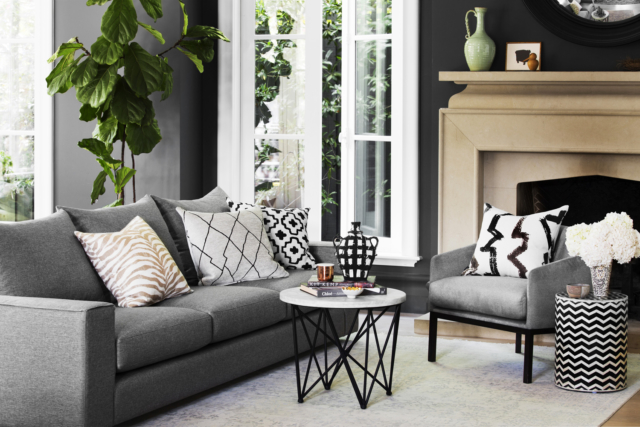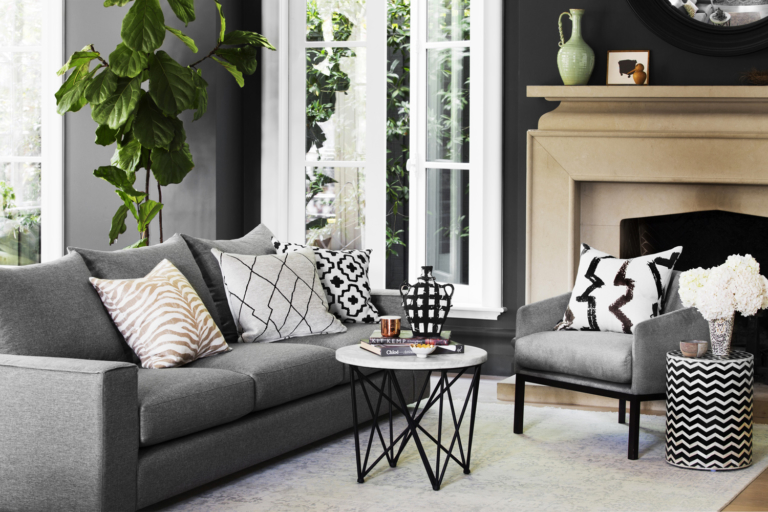 For a living setting we would recommend using two 55x55cm cushions at both corners of the sofa. This will help anchor the sofa. Ground your cushions with a simple neutral tone that matches your colour palette. The second cushion should add colour and/or texture to create a story. Complete the sofa with a single hero cushion in the centre that is bold in colour, pattern or texture. This is also a really great place to add a smaller lumbar, 45x55cm shaped cushion.
The hero cushion can be mirrored on surrounding armchairs or window seats to create harmonious balance in the room. If you are seeking more diversity in the room, choose cushions that complement the colour of the cushions used on the sofa but play with the design and texture.
On the bed
In a bedroom, the goal is to create a well-balanced, layered look for the bed. Start with larger Euro sized cushions at the back in a solid colour, then layer with smaller 55x55cm cushions to introduce pattern and colours that work back with your bedspread. Finish with a single central cushion with a brilliant design or pattern that will create an interesting centrepiece for the setting.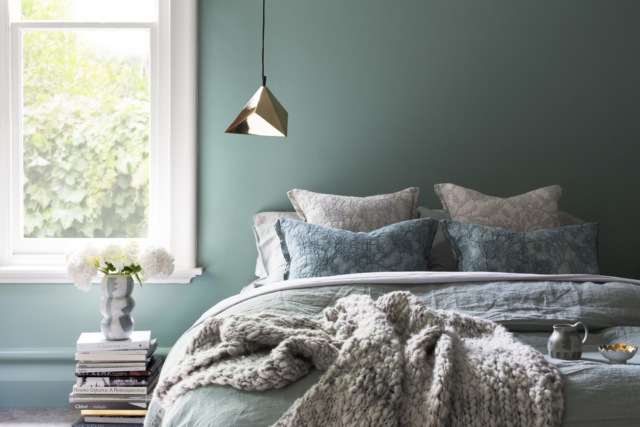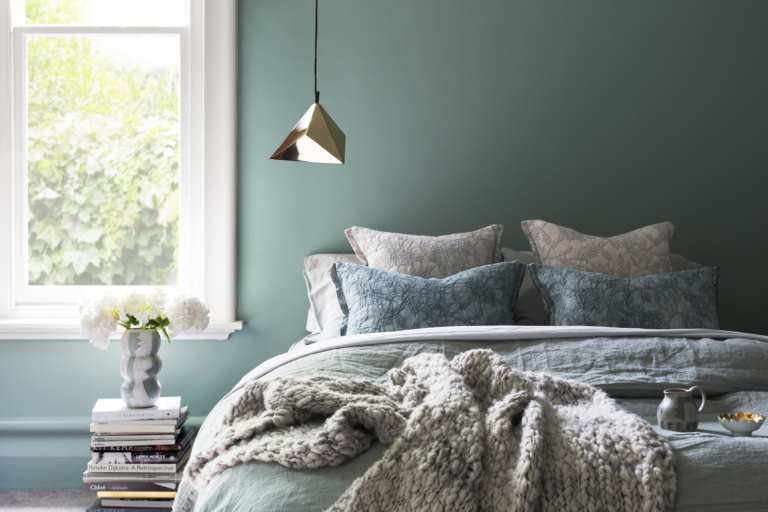 Colour
In terms of colour palette, for winter, we have seen a trend towards the luxurious rich tones of chartreuse, fuchsia, teal and burnt orange in velvet finishes, which add instant warmth and texture to your space.
As the weather starts to lighten for spring, it is a great excuse to play with colour and use the outdoors for inspiration. Bright pops of Azure blue and tropical green will invite the warmer months and a breezier feel into your home.
Quality
Finally, quality is key. Your cushions should reflect your beautiful furniture. Invest in cushions that hold their shape and can be used for years to come.  The purpose of the cushion is to accent your furniture not detract from it, and just like an elegant piece of jewellery finishes an evening gown, the right cushion can provide the perfect finishing touch for your interior environment.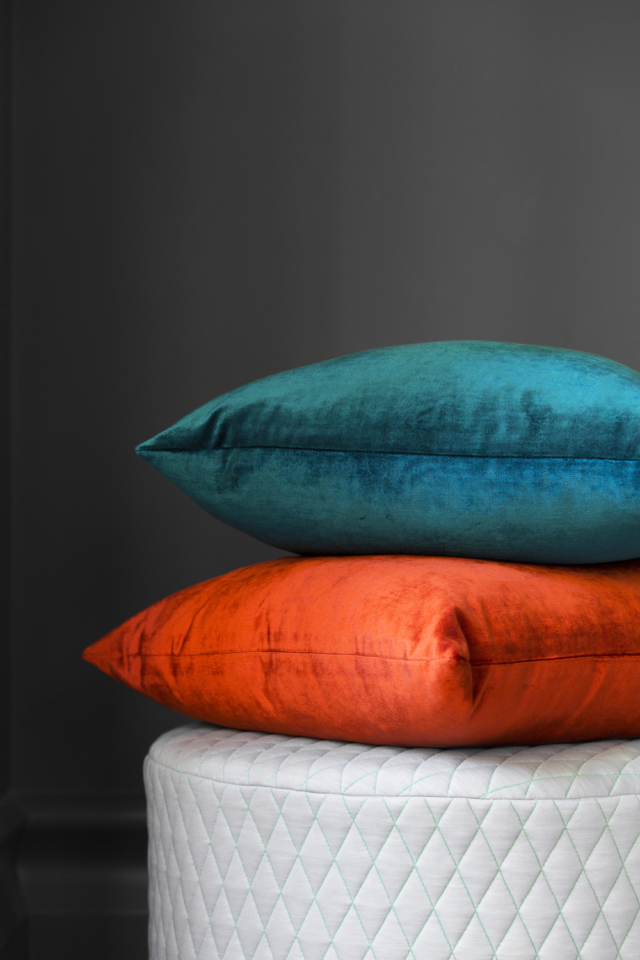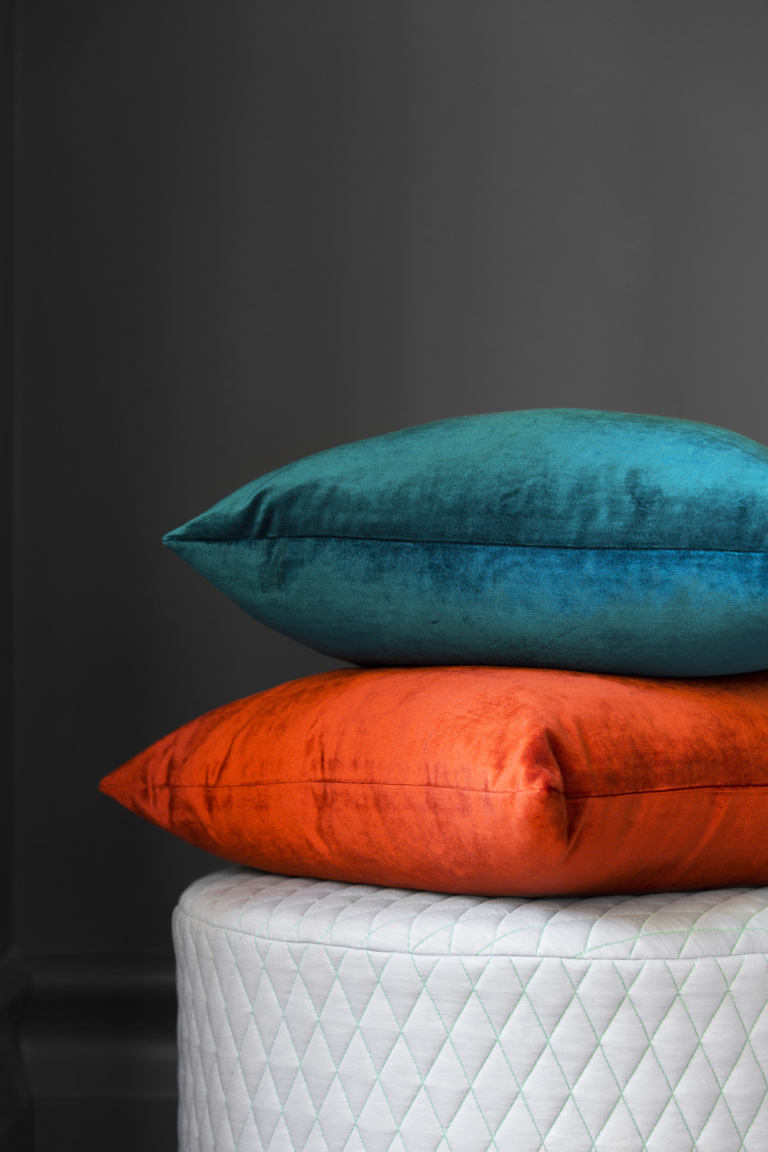 —Le Marc is a new collection of simply beautiful cushions offering colour, texture and luxury for your home. Using stunning hand-selected European fabrics and premium feather inserts, Le Marc's diverse range of cushions will compliment any interior space. Free shipping throughout Australia.