Last year's flamboyant The Block contestants Mitch Edwards and Mark McKie, are back this week to share their thoughts on who has the best chance of winning the show come auction day.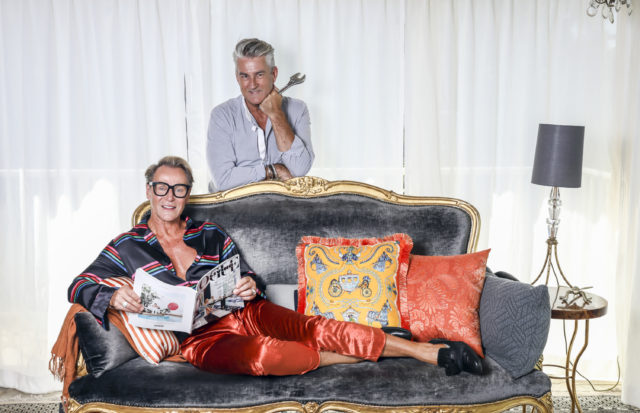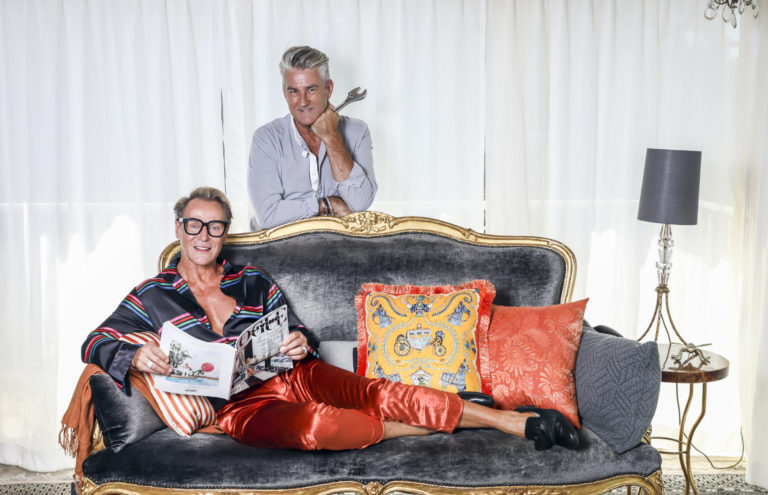 The Block 2020 is now halfway through and hurtling toward the most unusual sales campaign and auction in its history.
As Melbourne begins to slowly emerge from Stage 4 lockdown, and the houses from The Block 2020 have begun their campaign for sale, advertised with price guides of $3.2m to $3.4m – these are big numbers. Reserve setting will be key as to whether contestants will earn any money from their hard work and efforts during such a strange season of The Block.
With five vastly different houses, the win could be anyone's.
The auction order selection this year will have a different sense of drama about it. Giving one couple the power to choose the auction order is almost like giving them a blank cheque book (remember those?!) to decide how much each couple will win! For some this would be an enviable position, and for others it would be a hard burden to carry.
So far, it's looking like Jimmy and Tam will be making that decision, but so much can change, it really is too early to tell. With the perfect scores for Luke and Jasmin (yes, even with a bathroom not connected to plumbing – we're not sure either), they could easily be deciding the order. We will be extremely interested to see how couples position themselves to influence the decision makers as things get closer to D-Day.
As we write the favourites, according to the bookies, to take out the win are Jimmy and Tam followed by George and Sarah. The Block auctions throw up some unusual results, and history has shown this. Tess and Luke were unexpected winners of 2019, winning only two rooms from the judges with the lowest average score and the lowest cumulative score. In 2018 Hayden and Sara took out the win, with only one room win from the judges. It is so hard to tell!
When it comes to winning The Block, there is no formula, all we know is that in the auction room the judges' opinions and scores are not indicative of what is the preferred property amongst buyers.
Turning our attention to the 2020 properties, these our views on the pros and cons of each house, heading into auction;
House 1 – Harry and Tash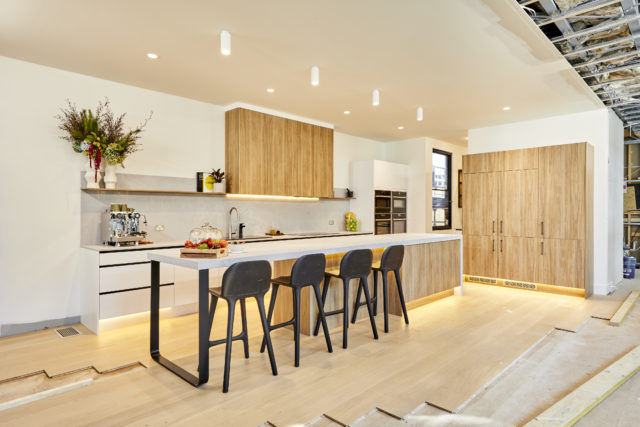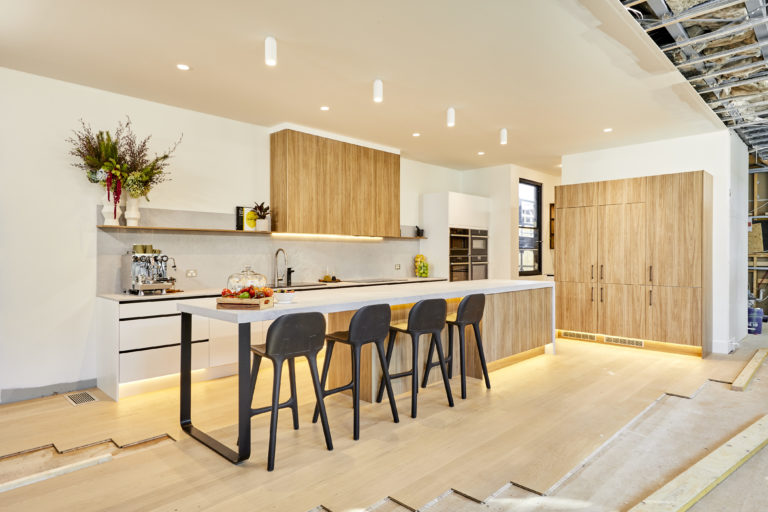 While House 1 was the last to be 'chosen', being left for Harry and Tash to 'select', we think the location is the most preferred of all five houses. The floorplan and orientation of the house gives it a private sunny courtyard that none of the other houses can boast. While some of the styling and layout is concerning, they have the largest master suite on The Block, which is also an asset for buyers in this price range. All said, we think House 1 is in a good place to take out the win, which would be in keeping with Block history.
House 2 – George and Sarah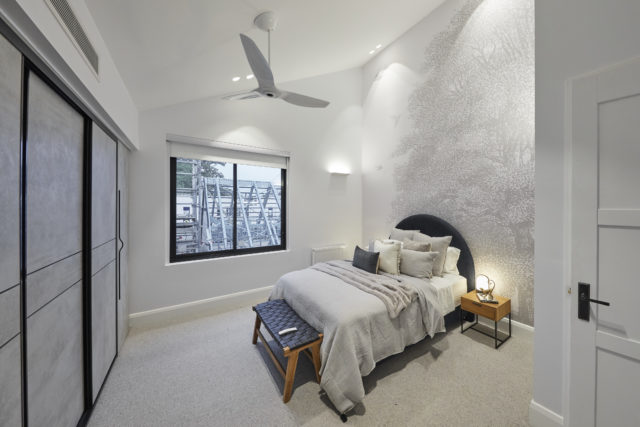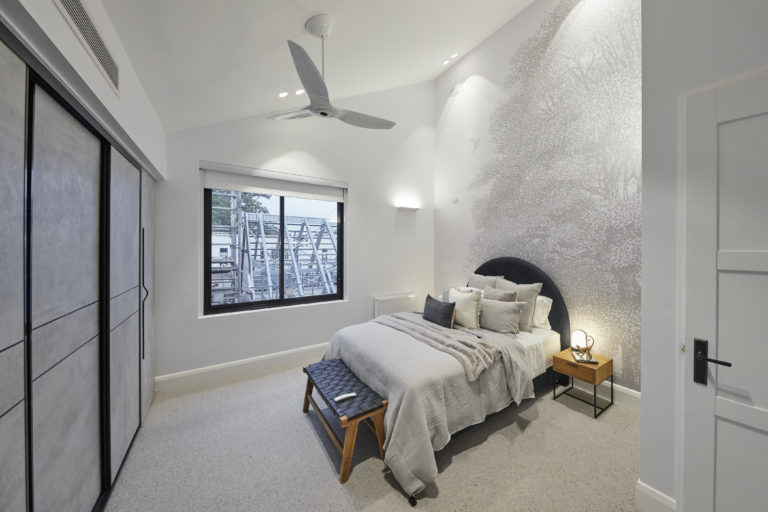 It's been hard to get the overall picture of their house. Their first guest room, with the built-in study, now seems so sensible given how many of us are working from home! They have not really played with the overall floorplan and the aesthetic is neutral, which would have broad appeal, but so far there is nothing significant that makes this house stand above the rest.
House 3 – Daniel and Jade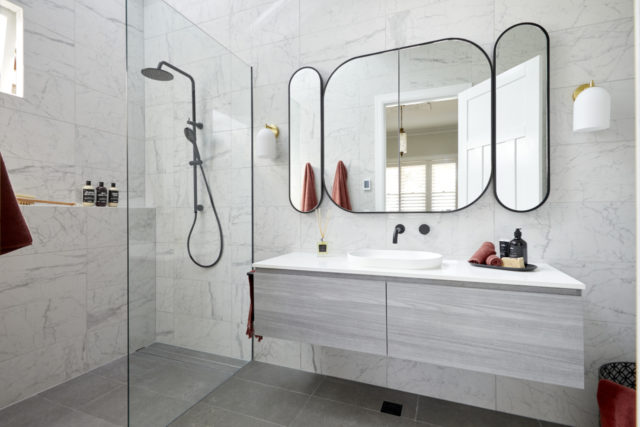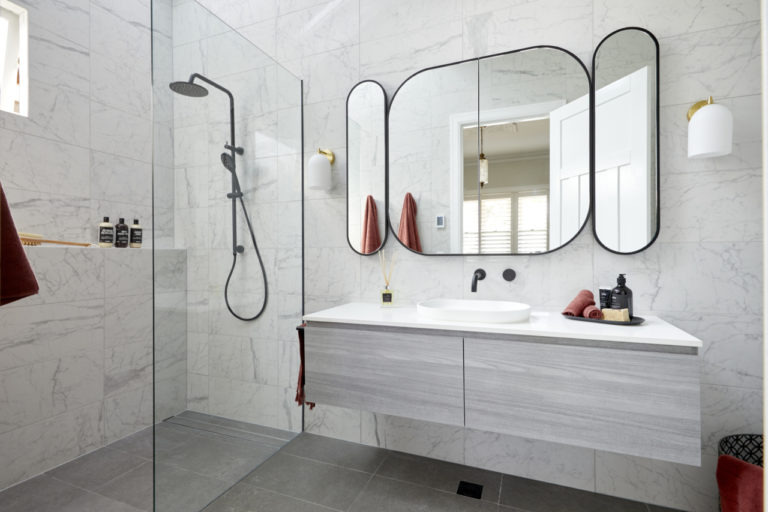 Week 5 of The Block saw Daniel and Jade take a gamble by adding an extra bedroom to their floorplan. With a house already boasting four bedrooms, adding a fifth seems redundant, especially if they are small. However, if the fifth bedroom is easily transformed to a home office, they might just be onto something. For a buyer in this range, they might need two home offices, making this change to the floorplan attractive!
House 4 – Luke and Jasmin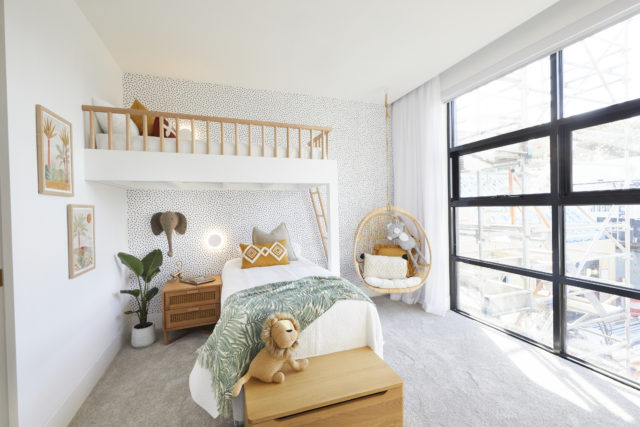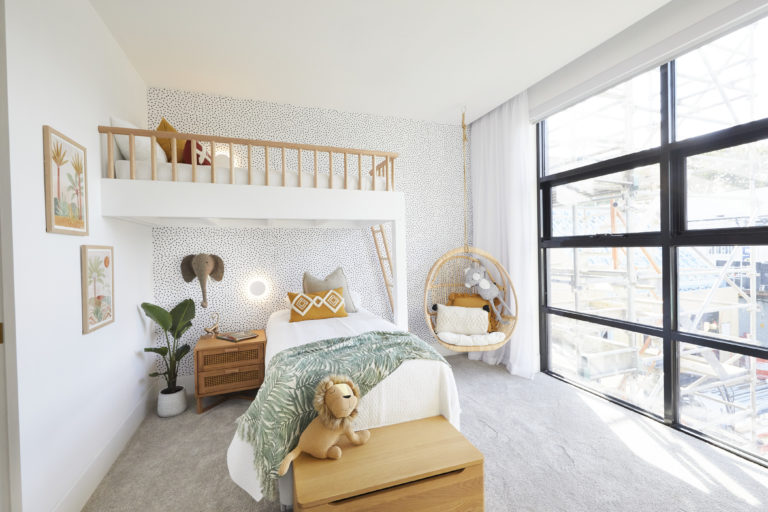 Jasmin and Luke started slow, and in the last few weeks we have seen their competitive sides come through fast and strong…creating some drama along the way. They have created beautiful rooms that are not polarising and would sit well with many buyers who would be able to imagine themselves in this house. There seems to be a sense of calm in their design, and the house is back from the busy street corner.
House 5 – Jimmy and Tam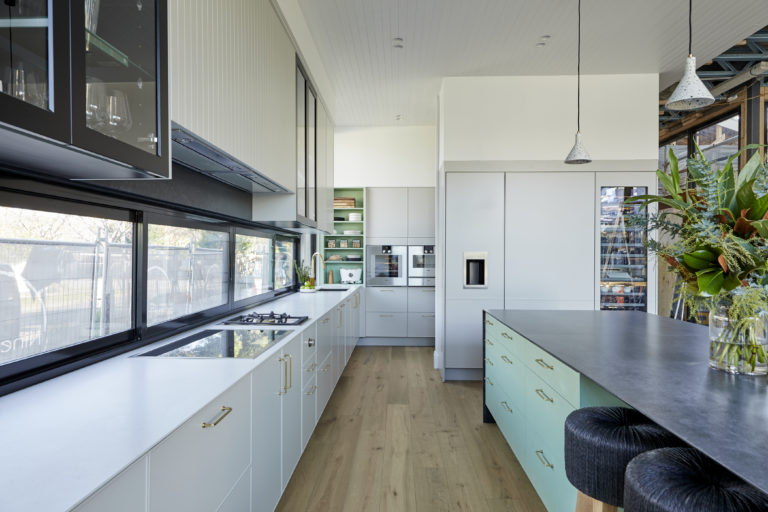 Throughout the season, Jimmy and Tam have been fan favourites and received great scores from the judges. History would therefore suggest this house will not win. Looking at their design aesthetic it is quite polarising, and we think they have reduced the appeal of their house to quite a specific buyer. This may reduce the number of buyers, and competition for their house. The corner block position is also not appealing, and this may reduce buyer demand.
Our pick for the win? Flip a coin! The Block is full of surprises!
Mitch Edwards and Mark McKie are hipages ambassadors.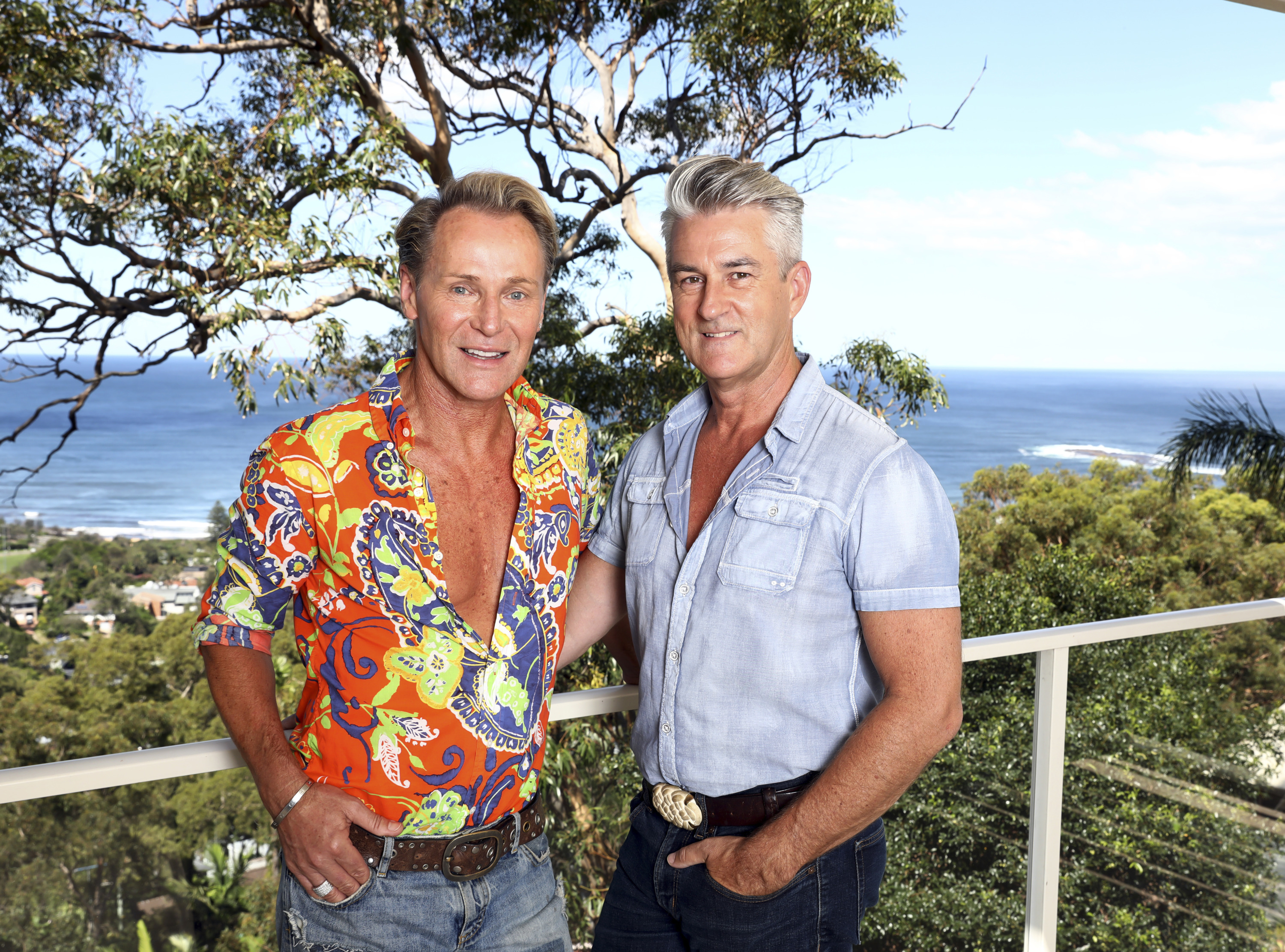 Block's oldest contestants Mitch & Mark share their advice for this year's couples
Mitch Edwards and Mark McKie were the oldest Block contestants ever when they took part in last year's show, and they were certainly popular. Having had a chance to watch…