Let's take a look at what's new in bathrooms this month, from coloured concrete freestanding sinks on cylinders to a deep bath tub perfect for relaxing, to navy vanities and a statement-making sink!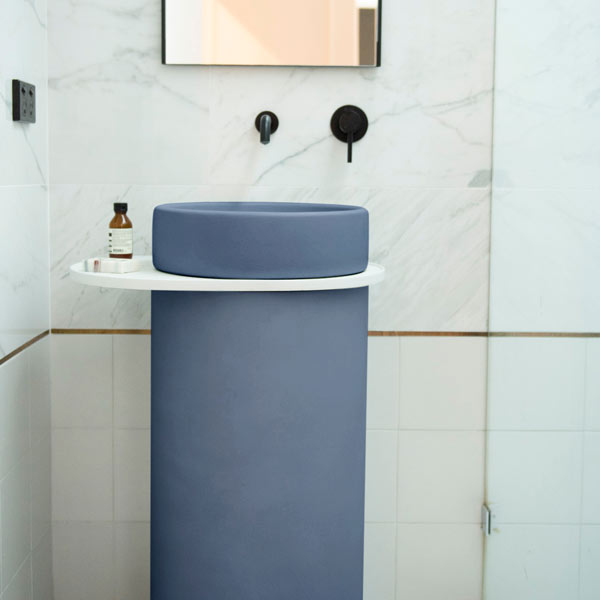 The Modular Freestanding Basin Range is the latest from Nood, the specialists in coloured concrete, started by former WA Blockheads Matt and Kim. Choose from 14 colours and seven circular basin designs, atop a cylinder stand. Then it's up to you whether or not to include the handy tray, big enough for your soap and essentials.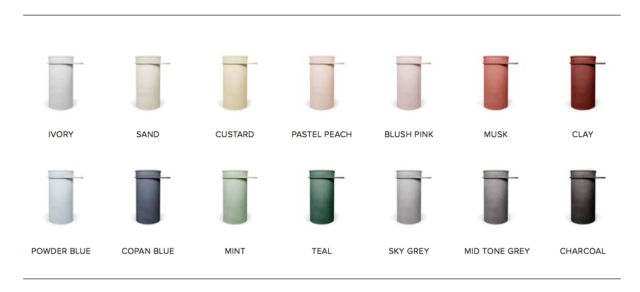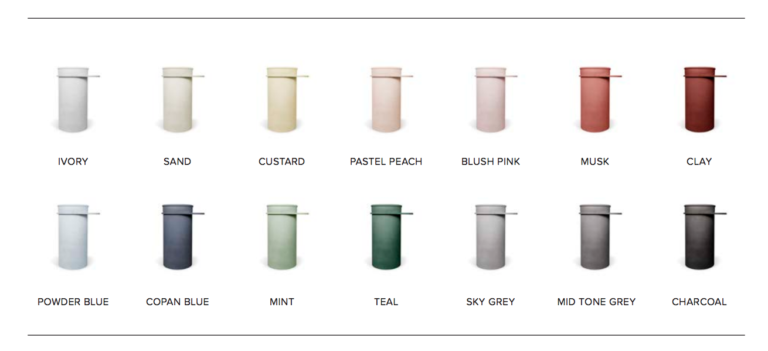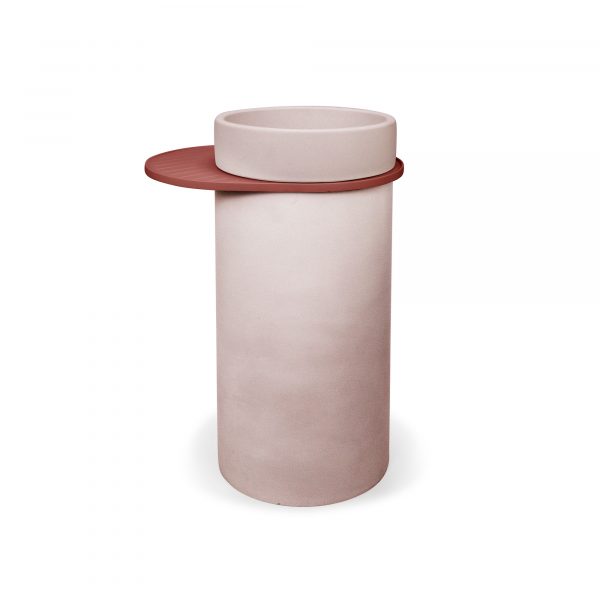 Navy's been my favourite colour for many years, and Early Settler have added two very stylish new vanities to their bathroom range in the hue.
The Nate is 1100mm long with two soft-close drawers offering ample room for your shaving gear and cosmetics. It has a built-in resin sink and will set you back $1,199 (save $200 if you're a Home Club member). Tapware and waste sold separately.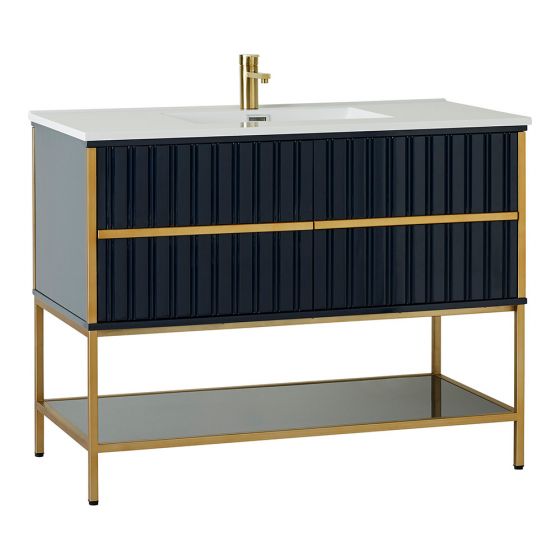 Sleek and contemporary, the Harrington vanity is beautifully crafted from waxed poplar wood with an elegant marble top. Two soft-close cupboards and a deep drawer provide plenty of room to keep your bathroom organised, while the long legs lend a minimalist aesthetic. It's 1000mm wide and $1,499 (save $250 if you're a Home Club member).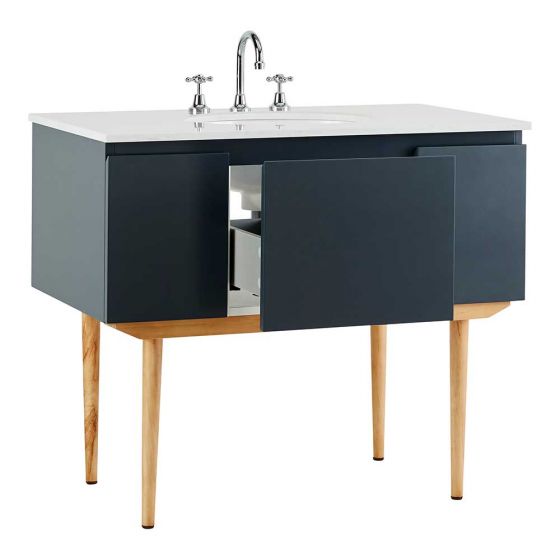 The winter weather definitely makes a hot soak more appealing and the new Delano bath from Highgrove Bathrooms sure looks comfortable! Crafted with smooth, contoured edges and a lustrous matte black or white surface, it's made of sanitary grade acrylic and has a high gloss easy clean coating, to ensure it lasts. It's 1800mm long and costs $1,390 in white and $1,490 in black.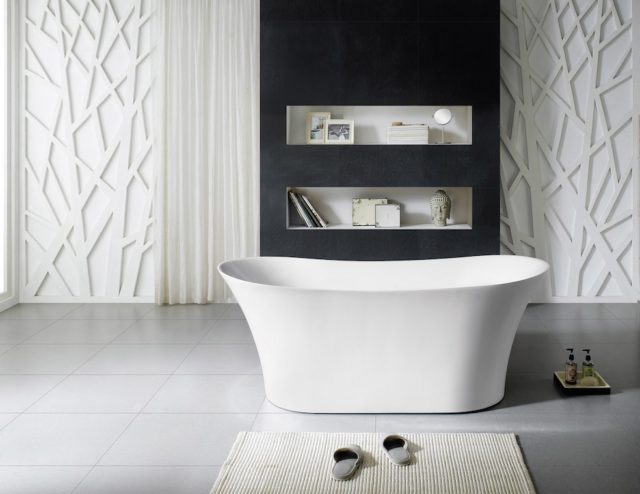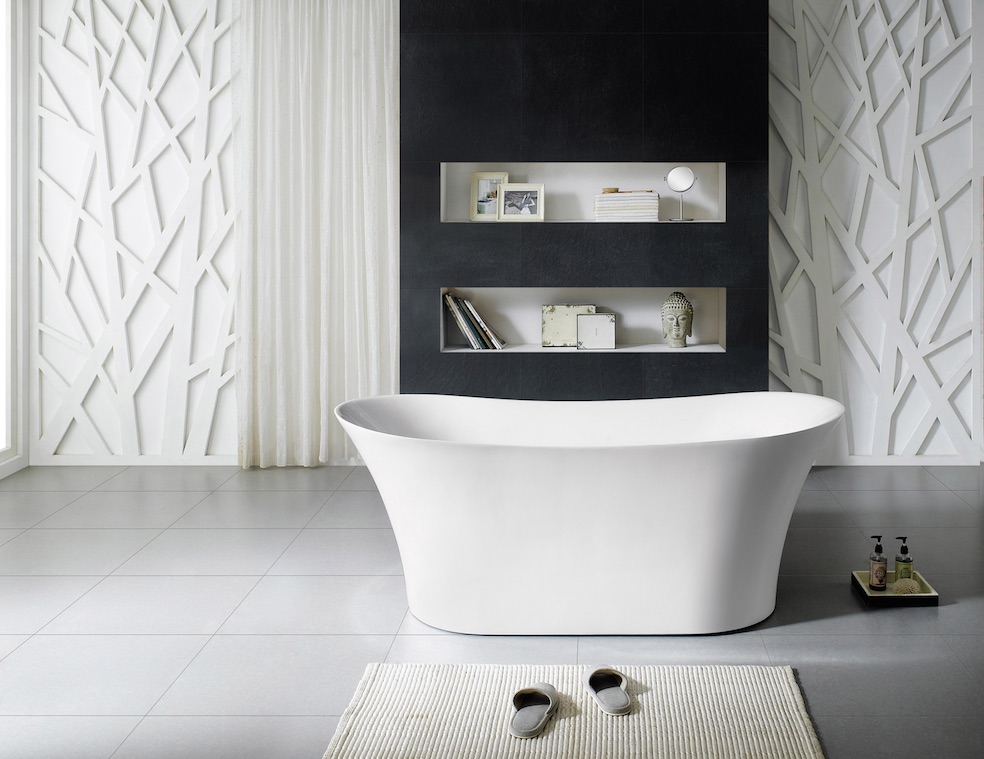 The Tsunami basin is the latest from Italian design house Scarabeo at Paco Jaanson. A word of Japanese origin used to define a giant wave of unusual height, this was the inspiration for designers Giovanni Calisti and Massimiliano Braconi.
It can be wall mounted or an above-counter piece with a single hole tap set. Available in a range of colours and sizes, it will make a real statement.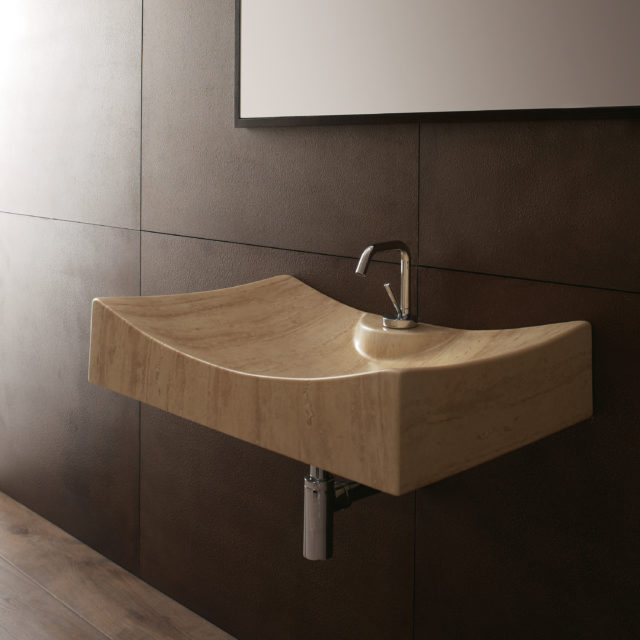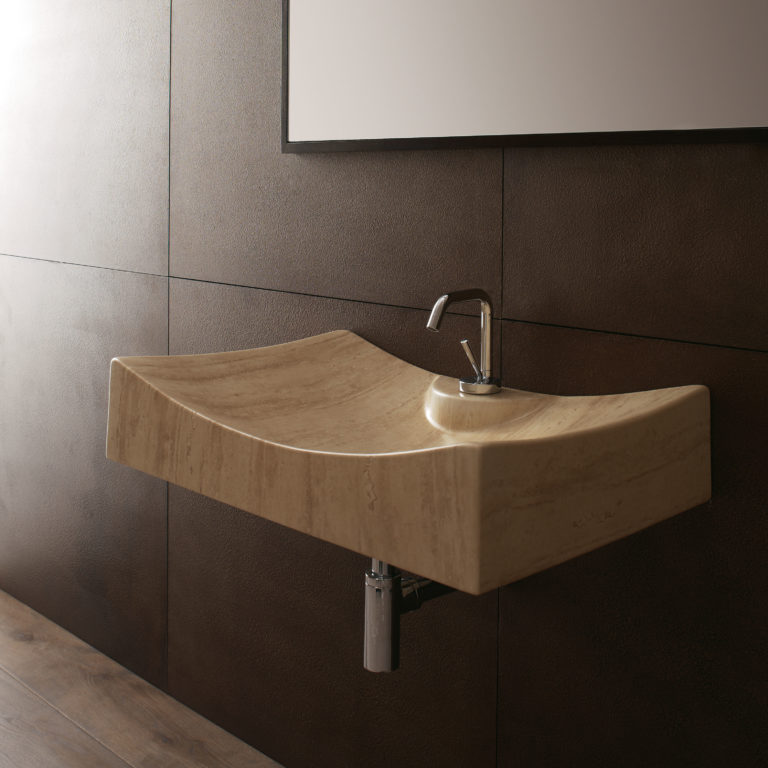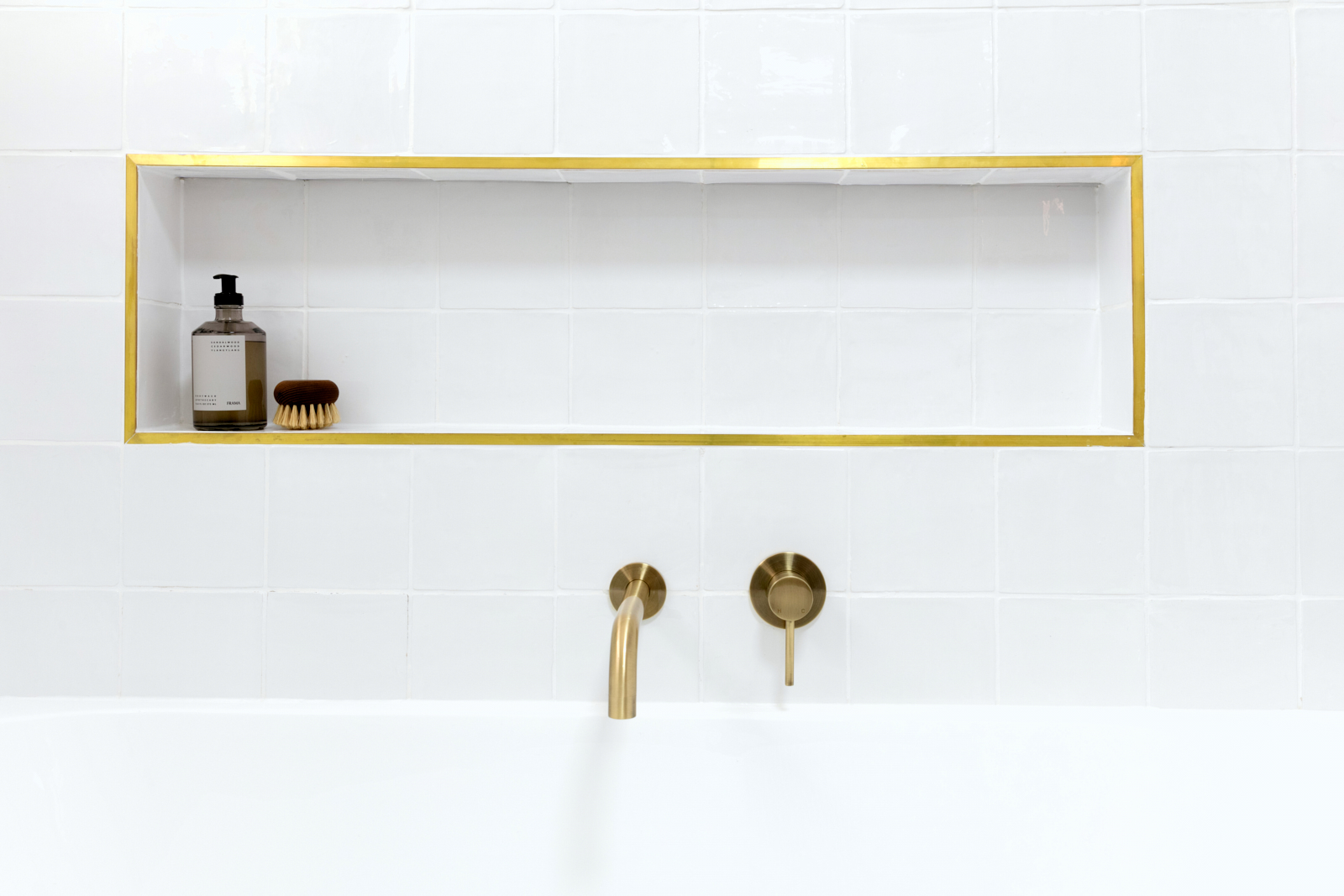 Interiors Addict bathroom reno 2: what I chose and why – The Interiors Addict
There is so much to share about my recent bathroom reno and I couldn't possibly fit it all into the reveal post, so I'm sharing a little more detail today,…