The latest wall panel solution to hit what is an ever-expanding scene, Surround by Laminex is a new range of profiles designed to help add texture and personality to your home. And with eight fabulous designs to choose from, we're rather excited about the endless decorating opportunities that the range represents. And as a bonus, the collection of pre-primed MDF wall linings are easy to use, making them perfect for a weekend DIY project.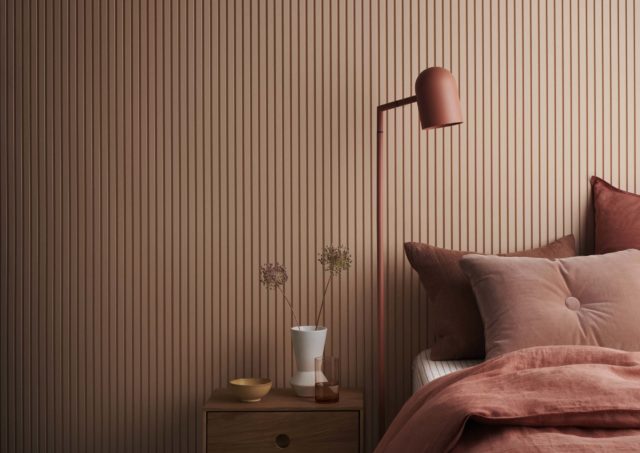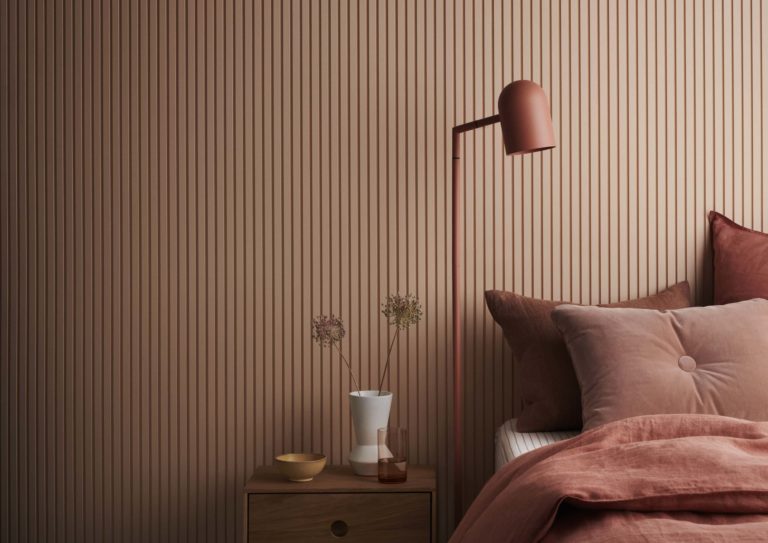 From a gorgeous, scalloped design to a classic VJ or heritage profile, the ready made decorative surface panels are made for the indoors (ie. they're not suitable for wet areas) and are a fabulous way to add depth and interest to a hallway, bedroom, mudroom, or main living area. Comprised of sustainably sourced timber and medium-density fibreboard, the panels are available in a standard sheet that can be painted the colour of your choosing, once installed.
"When conceptualising Surround by Laminex, quality and ease of application were two key factors. The panels are durable and hardwearing, whilst still being easy to install. Surround by Laminex really is a product like no other," says Sacha Leagh-Murray, general manager of sales and marketing.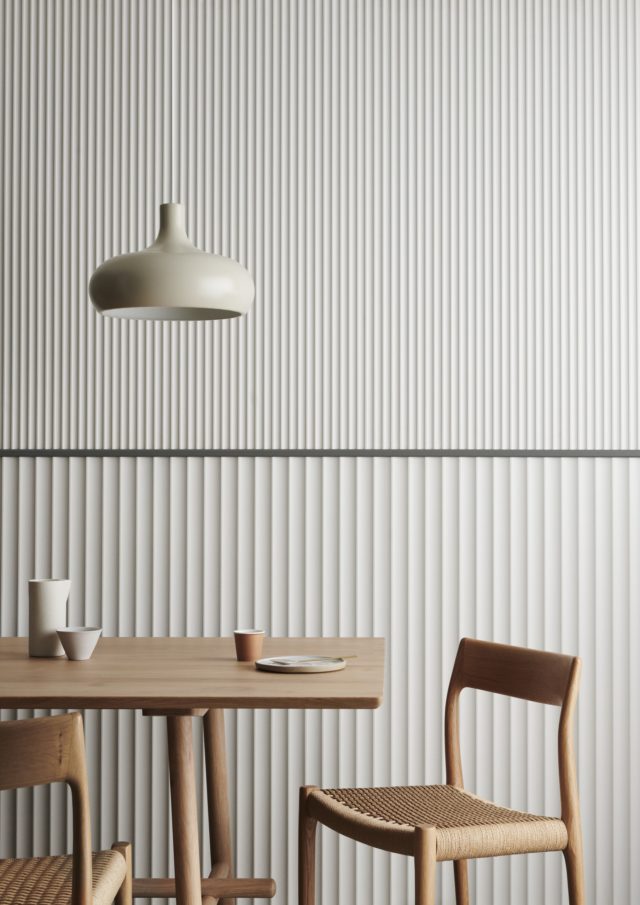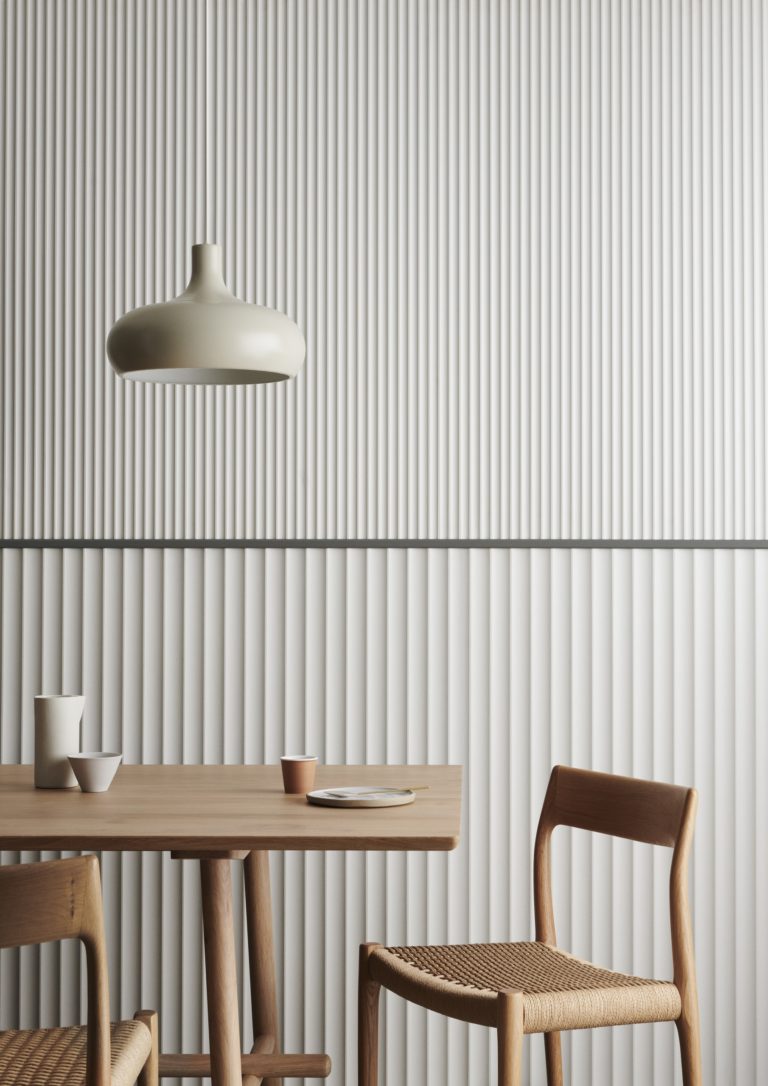 Sustainably manufactured in Australia, the range is created with medium-density fibreboard (MDF), and the timbers of the collection are sustainably sourced too.
The Batten 100 design is a modern, masculine take on classic timber panelling that features defined boards separated by deep, straight-edged grooves. Similar, but much smaller in scale, Batten 25 is a statement narrow board that features defined edges and deeper routing.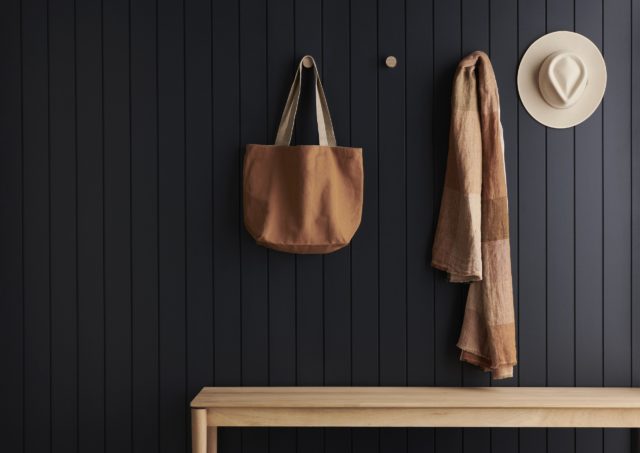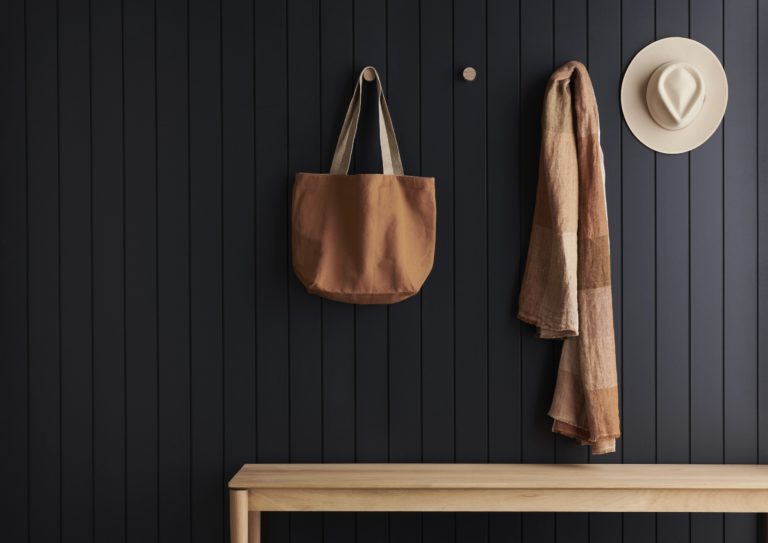 The Classic VJ 100 is as it sounds – classic tongue and groove panelling offers a timeless look in just about any space and this design features linear boards separated by vertical joins (VJ). Heritage 150 is ideal for period homes and, with its wider boards defined by curved joints, it's an update on the more traditional timber panels
Scallop 45 has a uniquely rounded, undulating curved profile that creates a luxe statement, while Scallop 22.5 is similar but narrower in width. The Demi Round 40 is another softly curved profile that is well suited to both full and half-wall applications and its little sister, the Demi Round 20, features narrow curved rods.