A truly cross-continental creative collaboration, Twiggargerie is the work of Brian Bell, his ex-wife Anita Bell and his twin daughters, Jemma Bell of Soda + Stitch and Phoebe Bell of Sage & Clare.
"Anita lives in the UK now but we are still good friends. One of my twin daughters Jemma lives in India and the other one, Phoebe lives in Melbourne. Thanks to Skype, all three have played a part in the creation of some of the pieces," says Brian.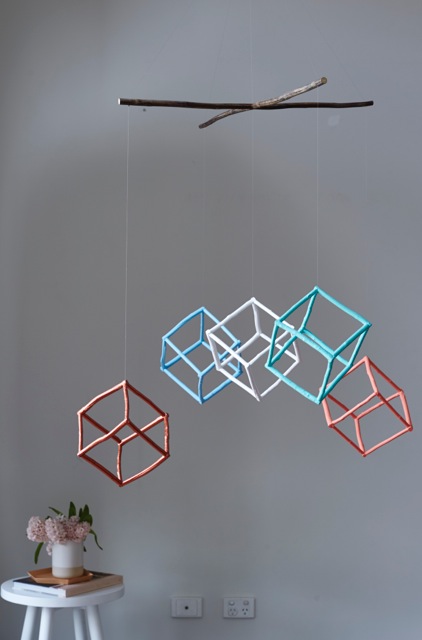 A former corporate executive in the aluminium business, crafting artworks out of twigs was an unlikely career move. "My dad was a carpenter and builder so perhaps that influenced me and I inherited some of his hands-on making skills," says Brian who came to the business in an organic way – rather apt given the materials used.
"Anita came up with some twiggy pieces for a client but due to time constraints and her return to the UK, I stepped in and started making them. It was the start of an incredible journey which has been and is still a lot of fun," says Brian.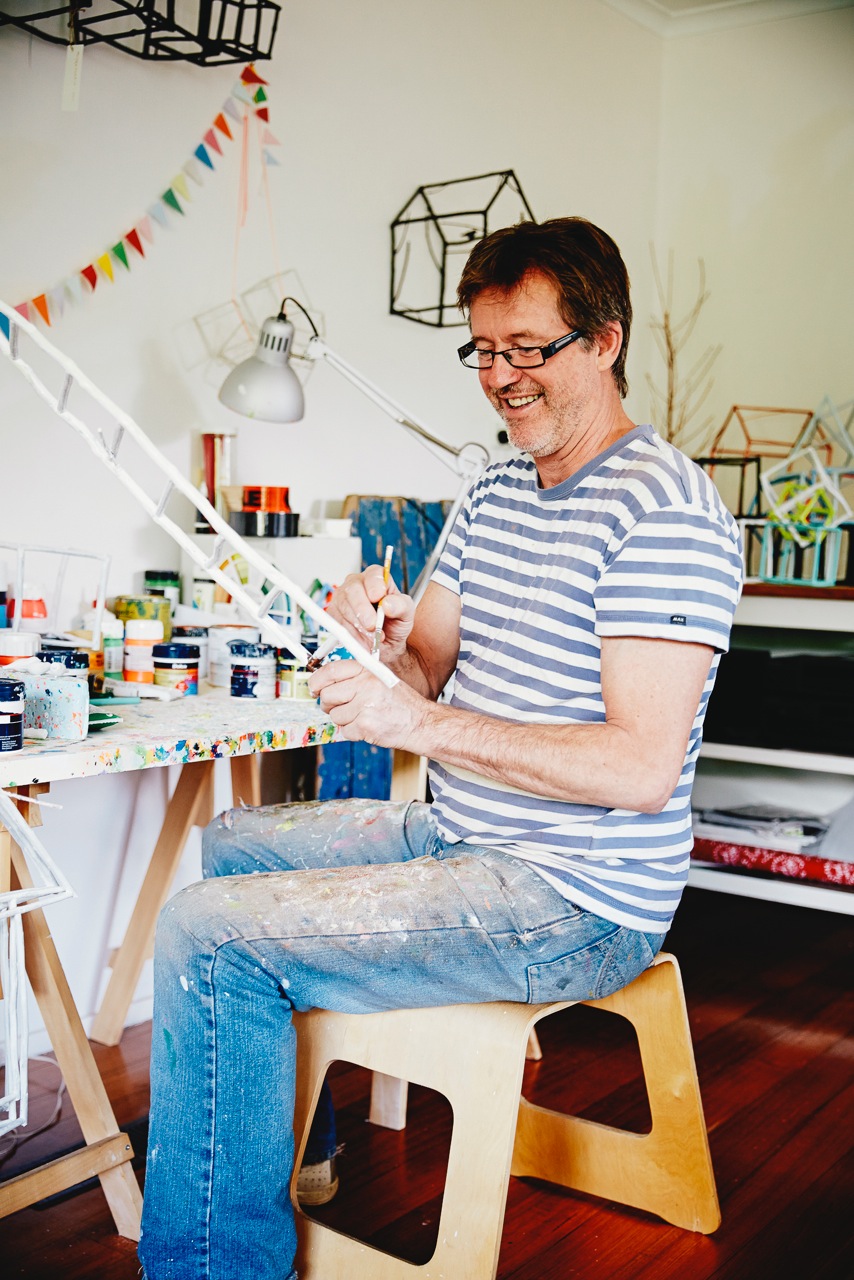 Ultimately, Julia Green of Greenhouse Interiors, approached Twiggargerie and requested some pieces for a photoshoot – a turning point for the brand. "After the shoot, Julia asked me if she could represent me as my wholesale agent and that's when the business really took off. The publicity has been amazing and I don't think it could have been any better if we had employed an advertising agency," says Brian whose unbridled enthusiasm means he's always up for a challenge. "I mostly say 'yes' to everything!" Brian adds.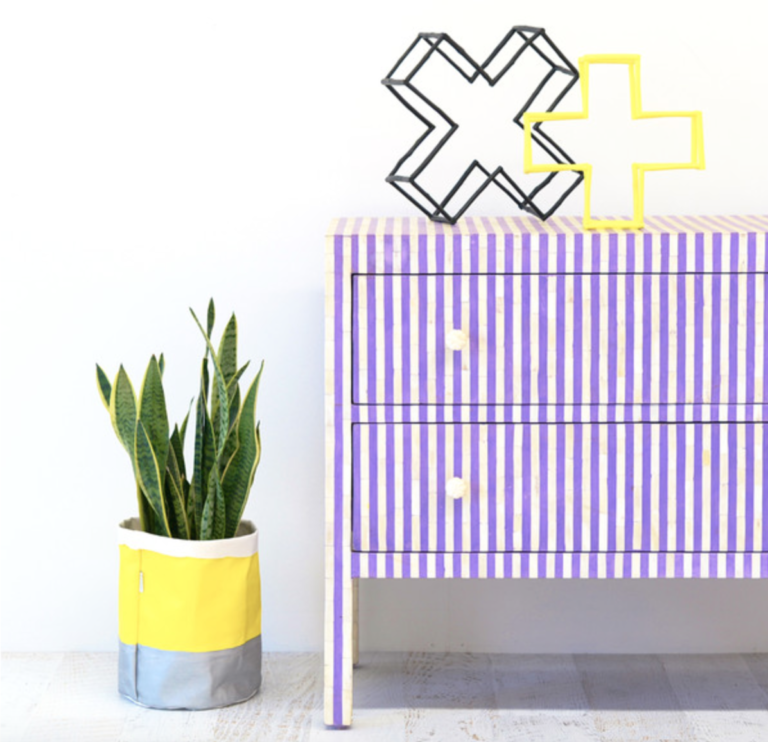 The pieces are crafted from natural twigs sprayed with both bright and pastel hues – all in fashion forward shades. The 3D house is the brand's most recognisable piece but Brian creates many more designs from hanging mobiles to ladders too. " I really enjoy some of the larger, sculptural pieces as I like the way they seem to flow and form a life of their own," says Brian who carries secateurs in his car at all times, should inspiration strike. "I seem to find some lovely twiggy pieces on my country trips and fortunately I have a never ending supply as nature is the best supplier you could have!" says Brian.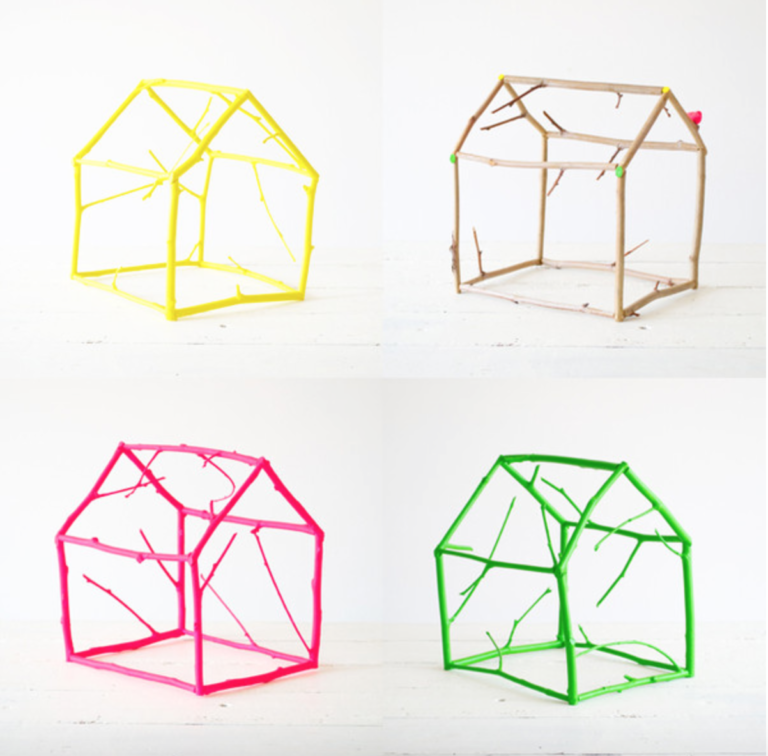 With roughly 20 stockists around Australia, and a healthy online business, the popularity of Twiggargerie shows no sign of abating, though Brian remains philosophical. "I am amazed at the popularity of this funny little business so far and if it stopped tomorrow I would have no regrets at all," he says.
Shop online.