Delivering the ultimate sofa experience, the King Cloud II will make everyday TV watching feel like a Gold Class movie, thanks to its clever technology and customisable features.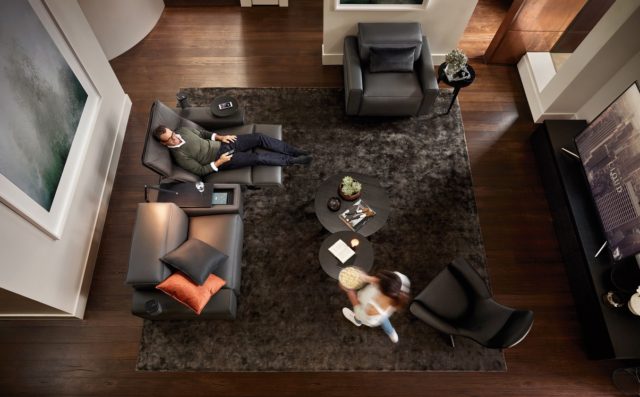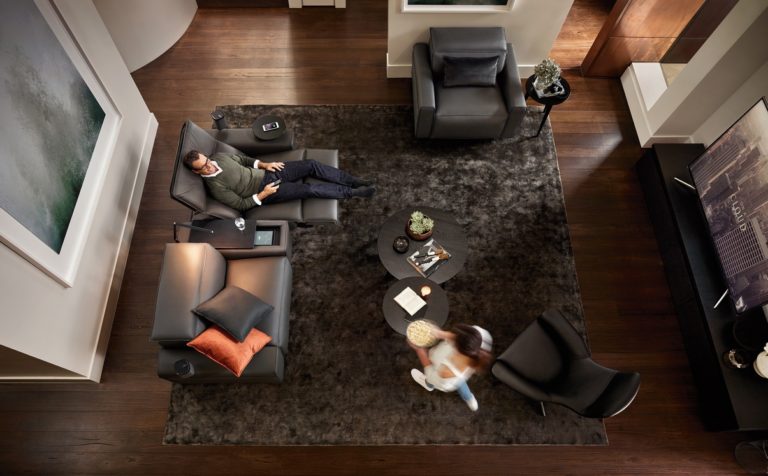 With an easily reclined design (it can even remember your favourite positions!), the seating, from King Living, can be configured as individual armchairs or as a modular sofa.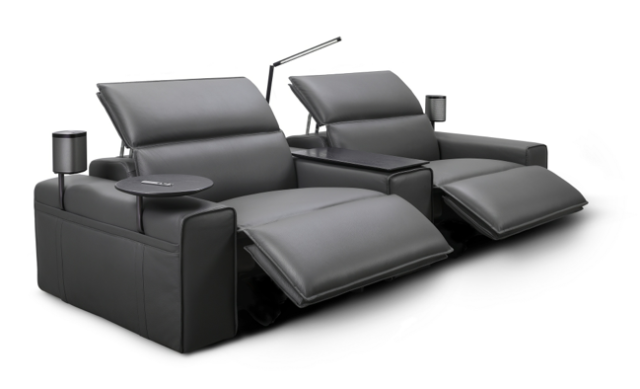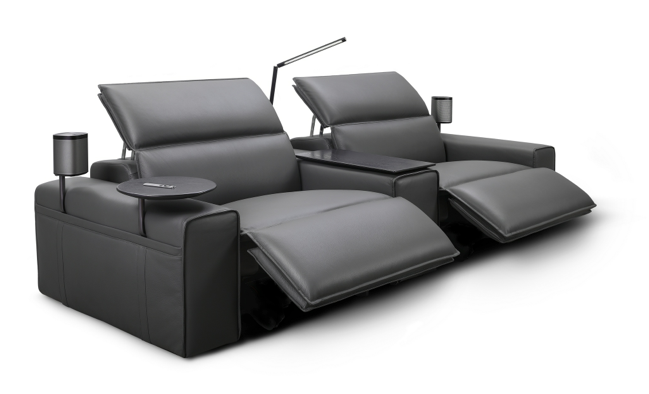 A media centre can be fitted in between seats to create a luxurious cinema experience, whilst providing a compartment to discreetly house a subwoofer. Brackets are also available to position speakers around the sofa, creating a true surround sound experience.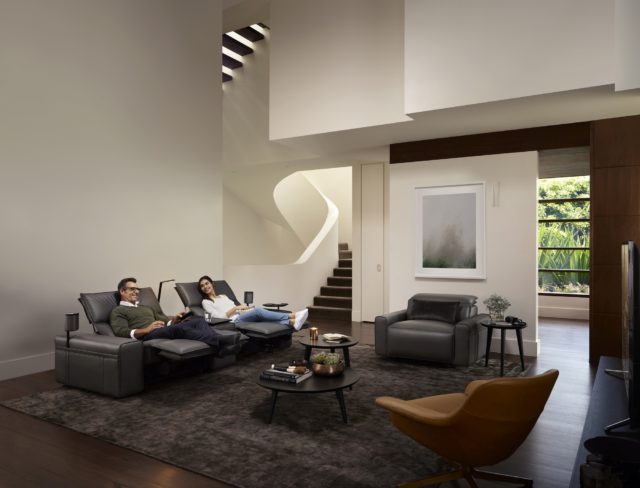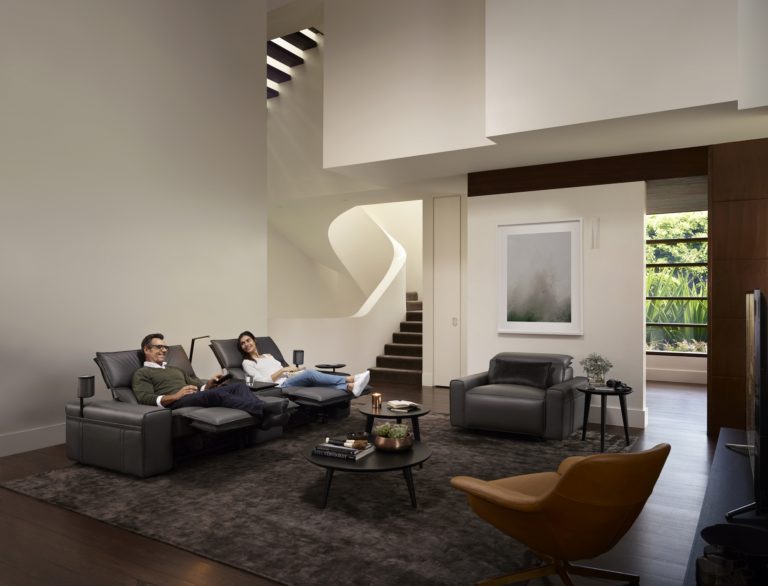 For extra ambience and practicality, elegant LED lamps can be added at different points around the sofa via King Living's unique SmartPockets. These pockets can also store remote controls and magazines, as well as conceal cables to recharge mobile phones and tablets. Swivel tables for resting devices and drinks whilst lounging in comfort can also be integrated.
Select from a wide choice of premium fabrics and luxurious leathers to make the King Cloud II a natural fit for any interior design scheme or lifestyle.