Housing affordability remains a hot button issue in Australia and our response to it is becoming increasingly creative. There's the growth in apartment living, the rise in multi-generational homes, chic granny flats and, arguably the most newsworthy, the tiny house trend.
In fact, one Blue Mountains tiny house example had been viewed over 27 million times on YouTube at last count. But when it comes to these diminutive abodes, just who is living in them and how are they being used? And what are some of the more practical considerations when it comes to living in a tiny house?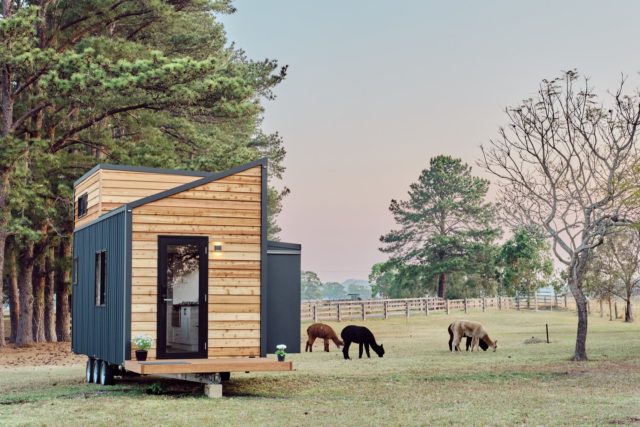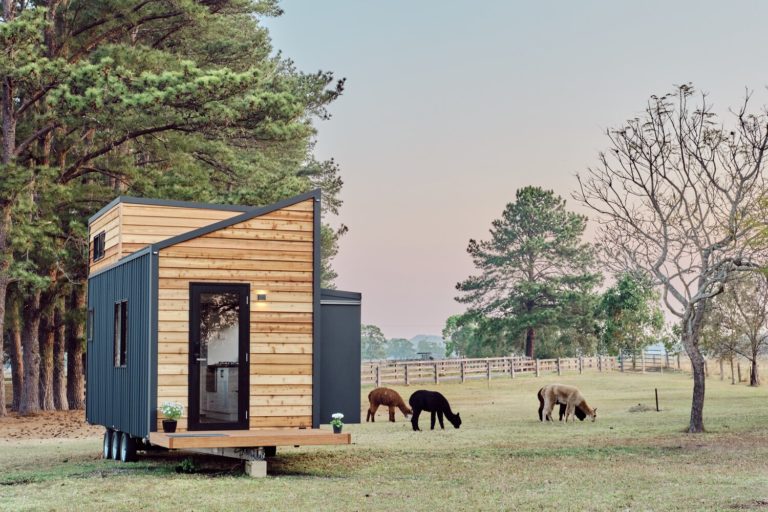 "Most of our customers live in their tiny houses full time or use them as guest accommodation, however many people use them as a home office, weekender, granny flat or Airbnb," says Sarah Rohdich, the co-founder of Port Macquarie's Häuslein Tiny House Co. And it seems the demand for the tiny house runs across demographics with interest stemming from retirees, young families and increasingly, singletons, both young and old.
"Demand is being fueled primarily by housing affordability, plus a desire to simplify and live with more flexibility," says Sarah. And while, from the outset, it looks like living in a tiny house could simplify your life, there are plenty of practical considerations to make when considering one.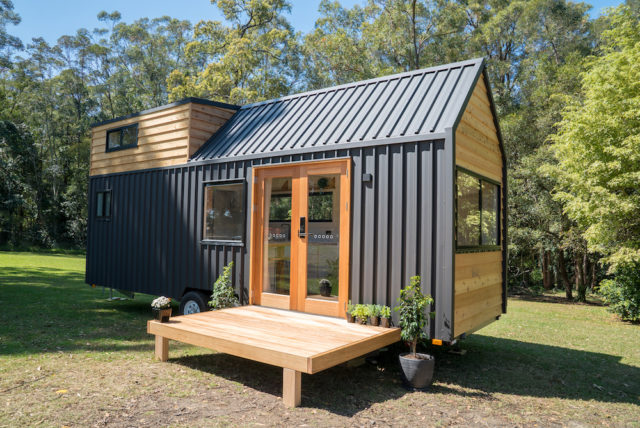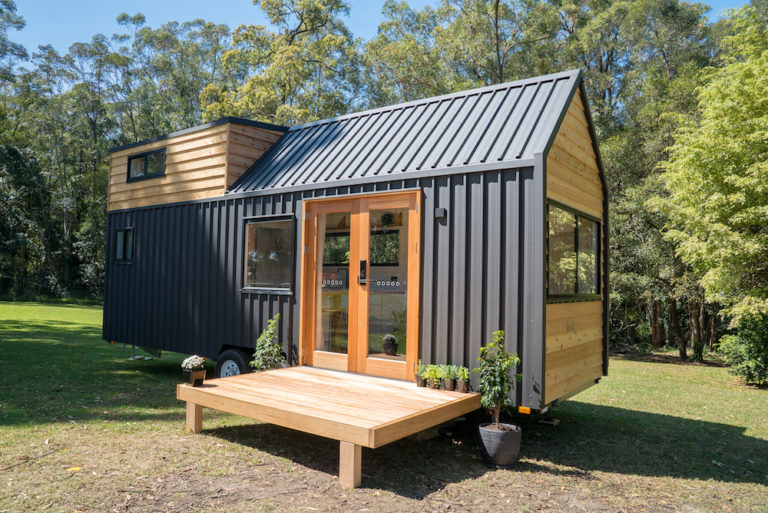 Parking & council issues
"A key consideration includes parking. If you don't already own land, a tiny house owner will need to find somewhere they can park their house long term," says Sarah who explains there's increasing interest in renting out land for tiny house use. Sites such as tinyrealestate.com.au provide a platform for landowners to advertise their land for this use.
"Council is another consideration. Because tiny houses are legally classed as a caravan, they can be parked on the same block of land as an existing home and have a household member live in them full time, without any council approval required," says Sarah, who believes this applies across Australia.
Also, according to Sarah, a tiny house can be parked on a vacant block of land and used up to 60 days per year for no longer than 48 hours at a time, without any council approval. "If the tiny house is to be used for long term living on a vacant block, as a primary dwelling, council approval (a DA) will be required," says Sarah.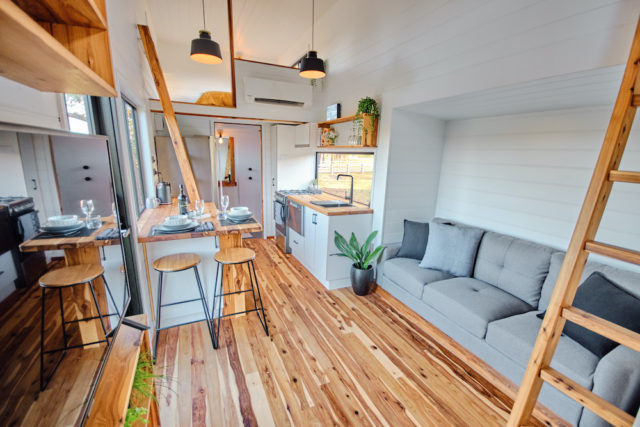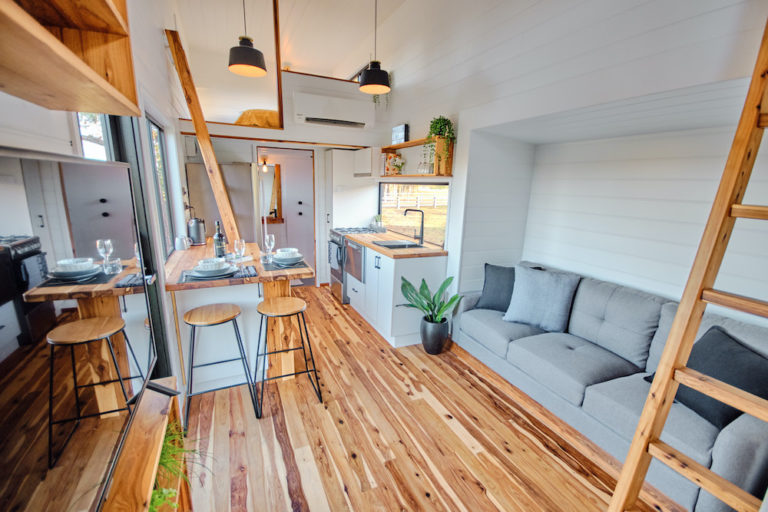 Power
Like a traditional caravan, a tiny house comes with a regular power plug and garden hose connection, however they are fully functional off the grid too. "You can go off grid with a solar/battery system, composting toilet and independent water supply and drainage systems. How you're going to handle power, water, drainage and sewage are important factors to think through," says Sarah.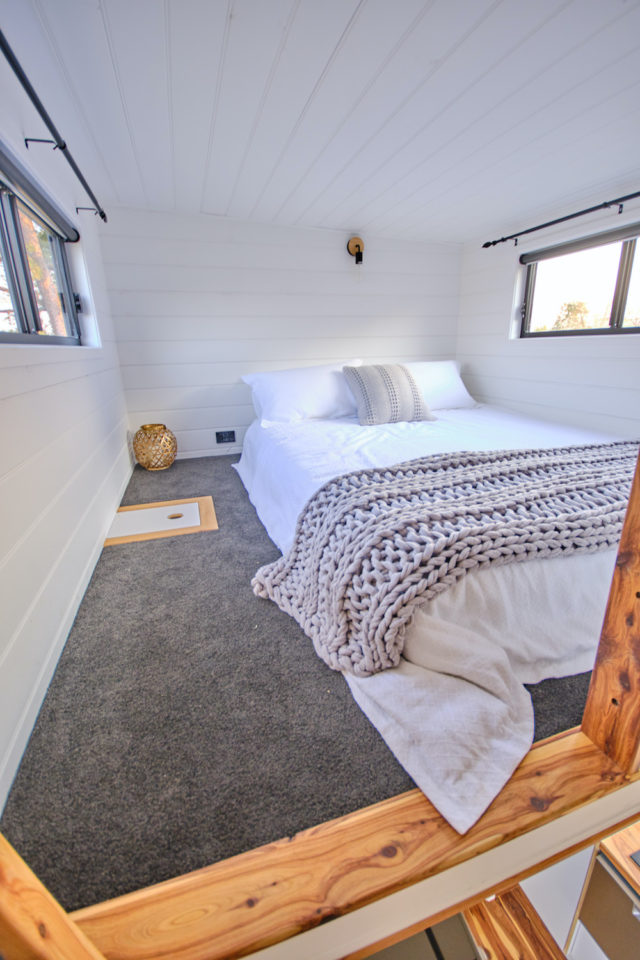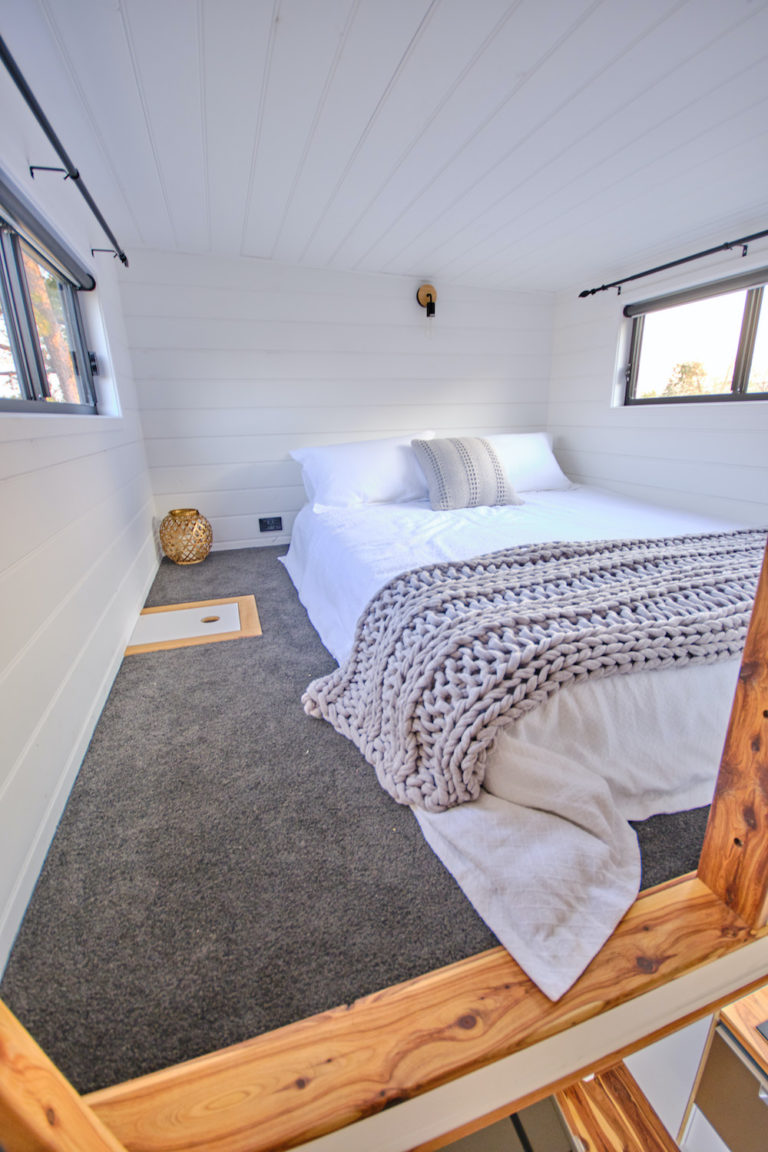 Space constraints
A tiny house makes no bones about the fact that it is in fact tiny, so whether or not you'd be comfortable living in a confined space is another factor to consider. "If you're going to move into a tiny house long term, one final consideration is how you'll go downsizing and adjusting to a smaller space. Obviously, tiny houses are built to maximise living and storage, however there will still be some adjustments, and you'll find lots of ways to be creative."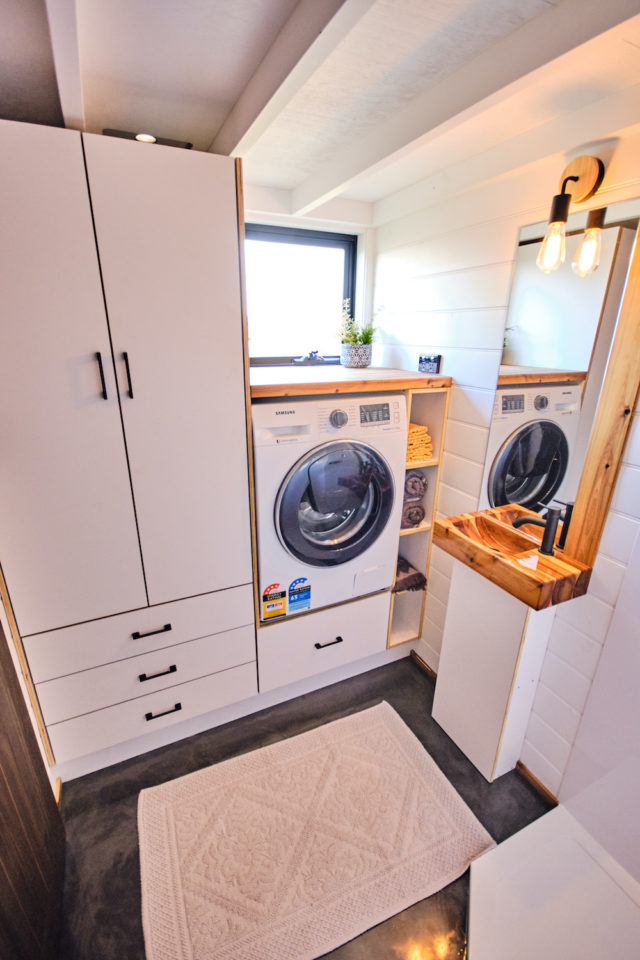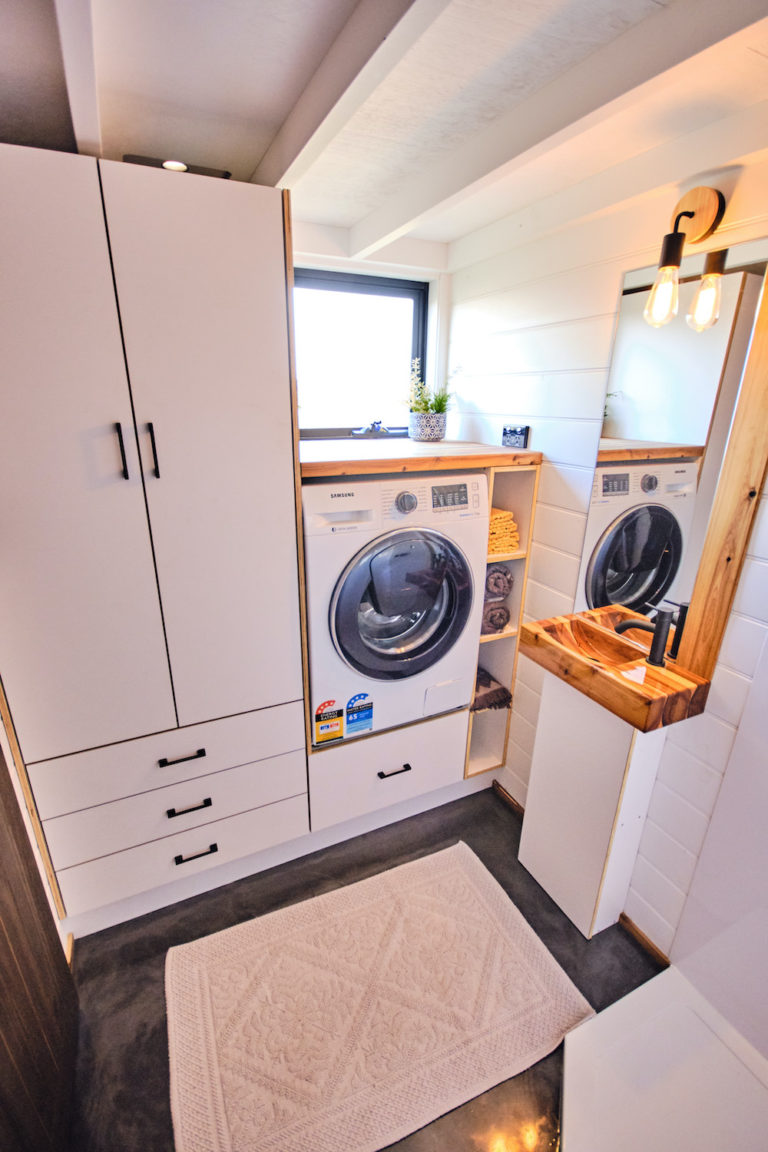 Cost
Sarah's smallest tiny house model (the Little Sojourner) starts at $79,000 while her largest offering (the Grand Sojourner) starts at $110,000. There are a variety of available extras that can bump the price up – adding full off grid power, reverse cycle AC, keyless entry, an appliance package, light fittings, curtains and blinds will add about $30,000 to $40,000 to the total bill.
"When you think about it though, depending on which options you go for, you can have a fully functioning, high quality, ultra-comfortable and relocatable home for under, or just over $100,000."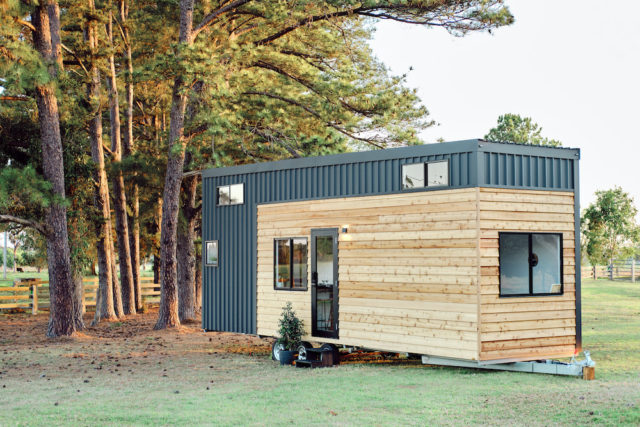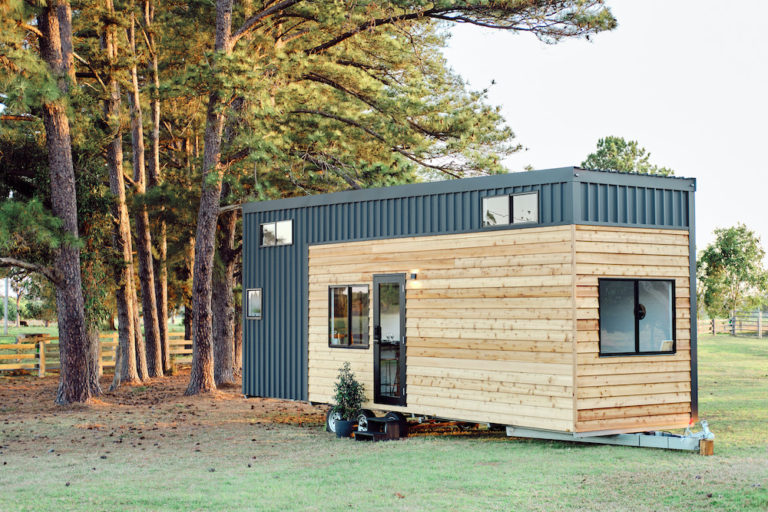 Photography: Scott Rohdich and Zane Wilson
For more on Häuslein Tiny House Co | Inner-city 'dollhouse' built on tiny block