Built atop just 173 square metres of land, this North Perth home, affectionately titled 'The Dollhouse 2.0' is proof that bigger isn't always better. The home's owners and architects Jakub and Laura Chruscinski decided to eschew the wide open spaces of more far-flung suburbs and stay living in the city when looking to expand their family.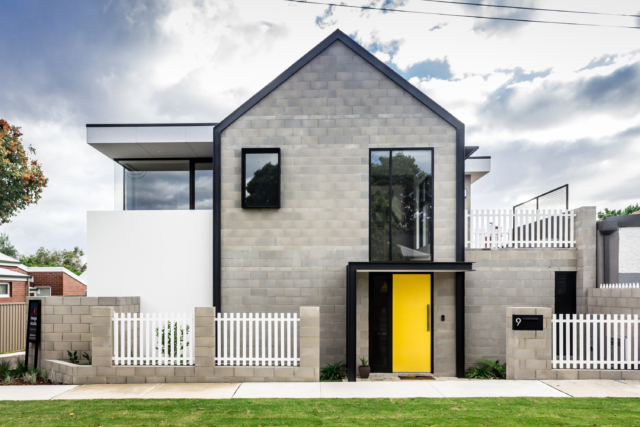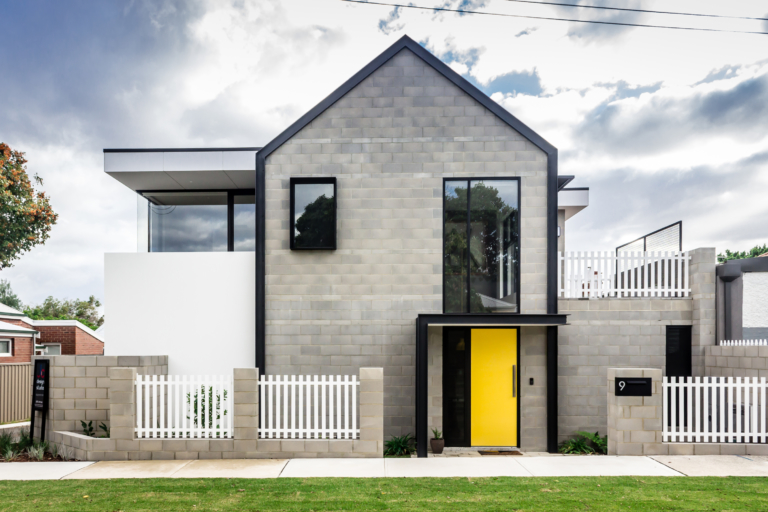 "The design brief was to create a family home that functioned on a small footprint close to the city centre, that felt comfortable and spacious for everyday living with the flexibility to cater for larger gatherings. After living for close to 10 years in a small inner city​ ​villa, we valued the benefits and convenience of living close to the CBD. With this in mind, and wanting to start a family in the near future, we decided to build small and central, so that we could still have access to the lifestyle we enjoyed," says Laura Chruscinski echoing a trend we reported on recently.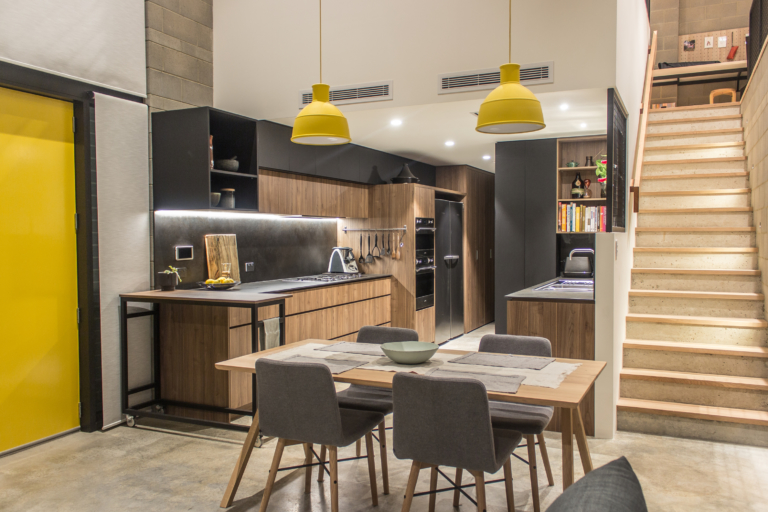 "We found a small subdivided 173m2 lot in North Perth, which enabled us to gain those few extra rooms we needed, without having to build a large house with spaces that we don't need and further out from where we wanted to be. By building small, we've had to be clever about how we've used the spaces, so they have the ability to expand as needed," says Laura.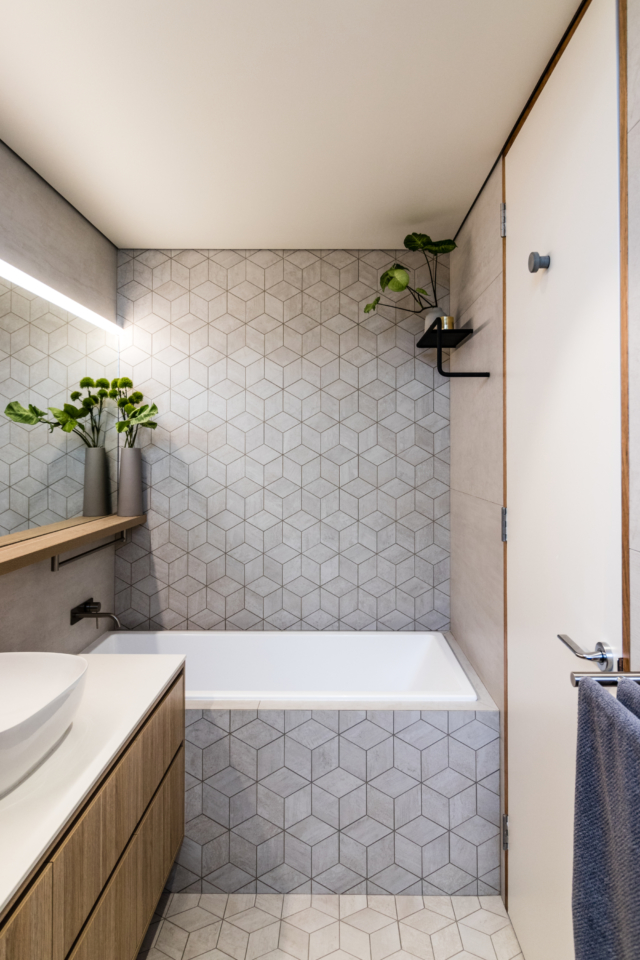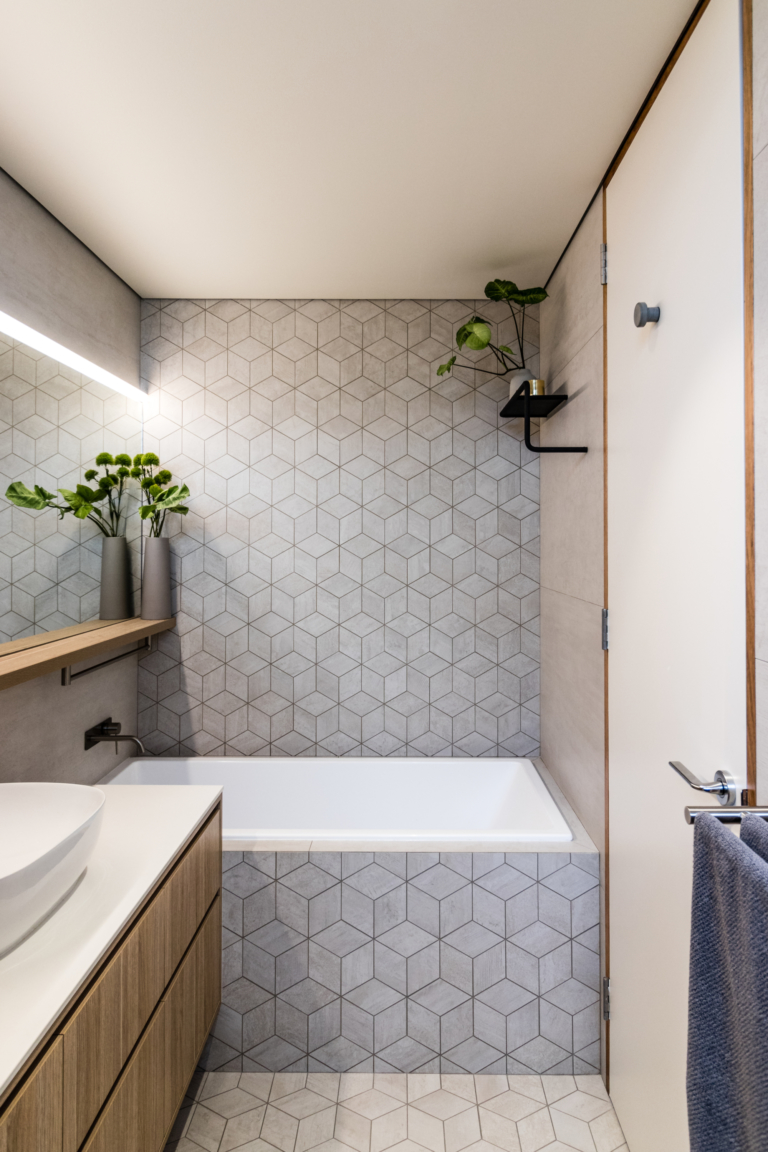 The project's most striking aspect, its dollhouse-like front elevation, was influenced by the work of Swiss architects Herzog and De Meuron. "The child-like impression of a 'house-shaped' form has always been somewhat of an obsession of mine since university, in particular projects such as Herzog and De Meuron's house in Leymen. This particular form lent itself to the North Perth vernacular, with its pitched roofs and picket fences," says Laura.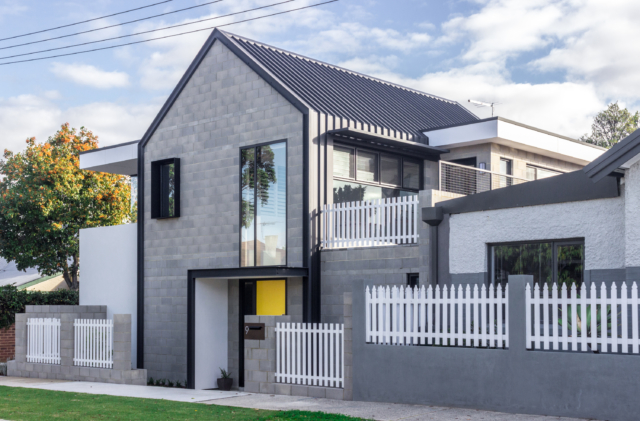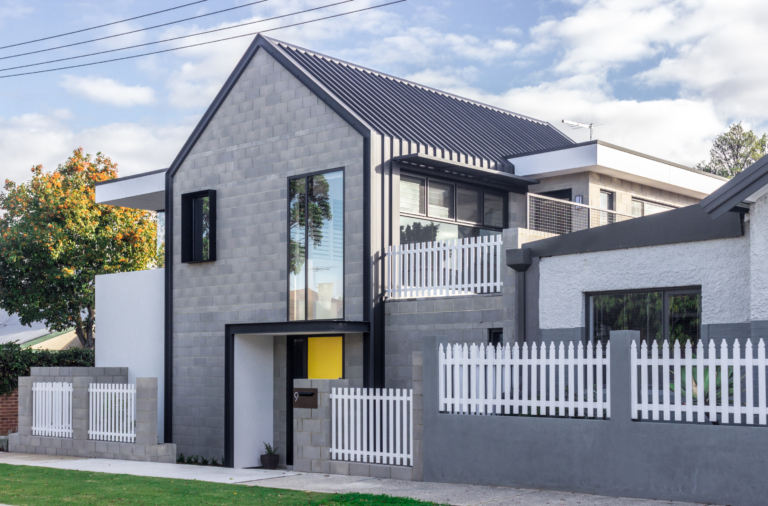 The home's diminutive size was catalyst for some clever design solutions, particularly when it came to joinery. "Working with small spaces, we have put a lot of emphasis on the functionality of cabinetwork and built-in features. Our favourite part of the home is the bench seat which spans across one full side of the living room. It provides overflow seating for guests, as well as storage via the drawers underneath. The bench then continues externally in the same plane, but in concrete block, separated by a louvred window which provides a connection between the indoor and outdoor living," says Laura.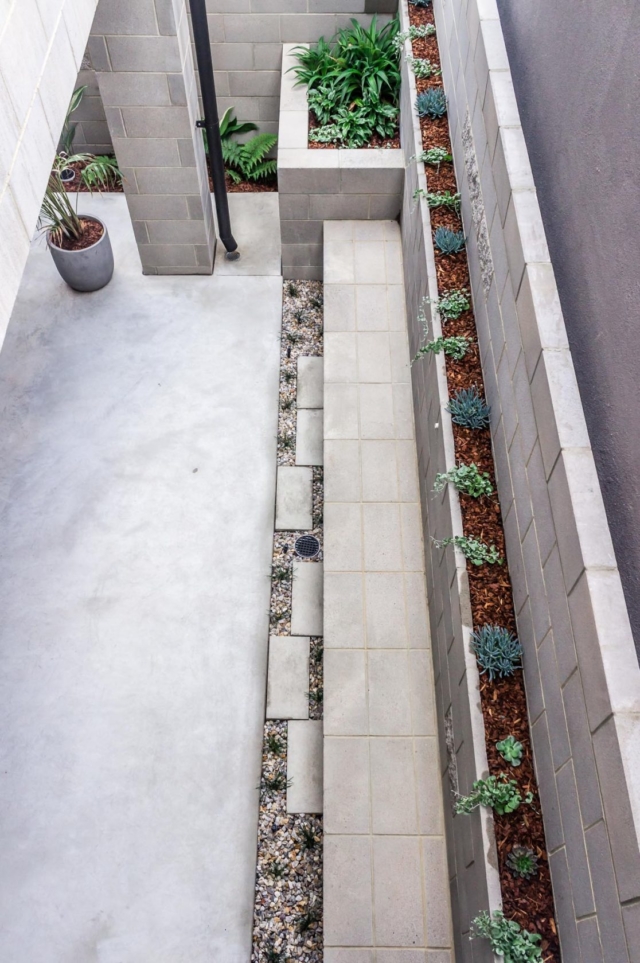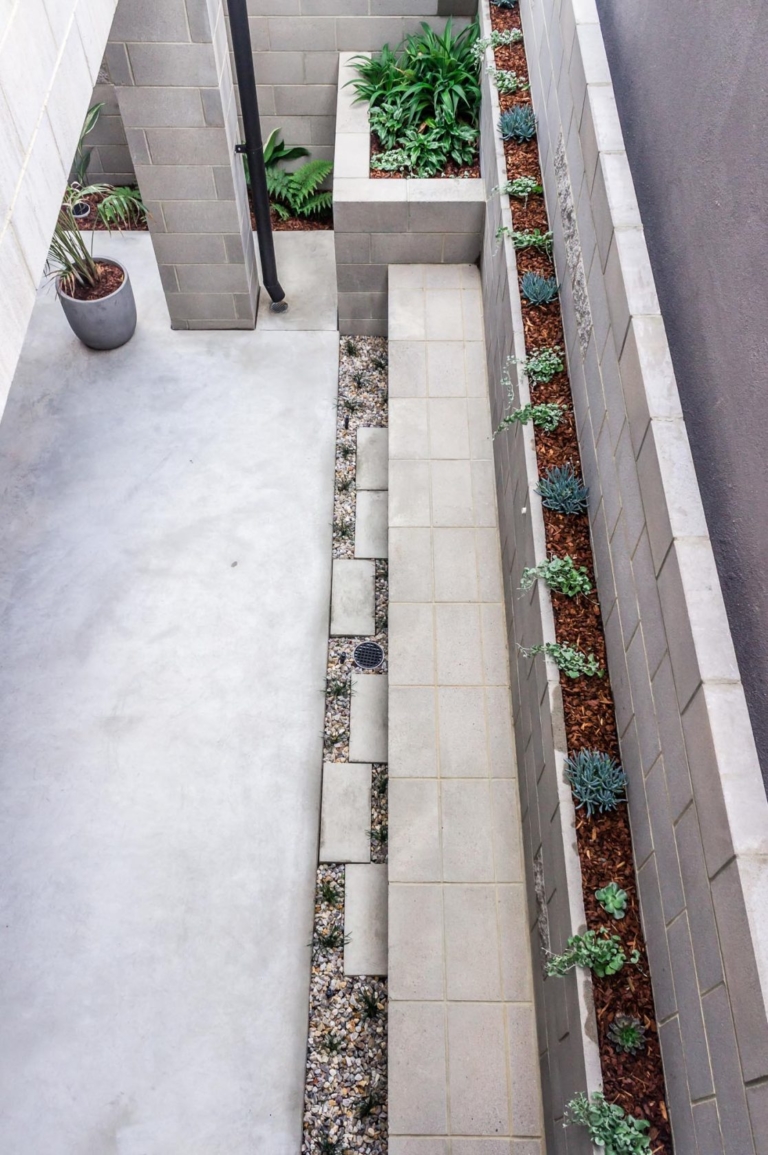 Capturing the northern light was also central to the design – Laura and Jakub were so intent on it that they sacrificed floor space in the end. "Our neighbours' site has a four metre high wall on our northern boundary so we made the decision to pull the upper storey off the northern boundary a significant amount and create a large window on this elevation that opens up into a double void space over our dining and kitchen area," says Laura. It's a decision that means the home is flooded with natural light all year round, but it wasn't without cost.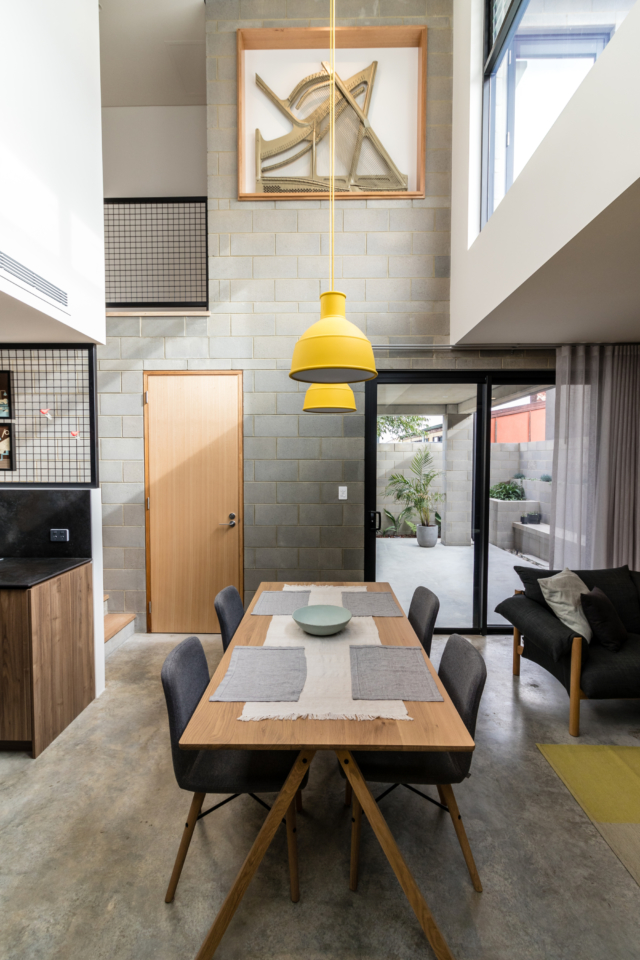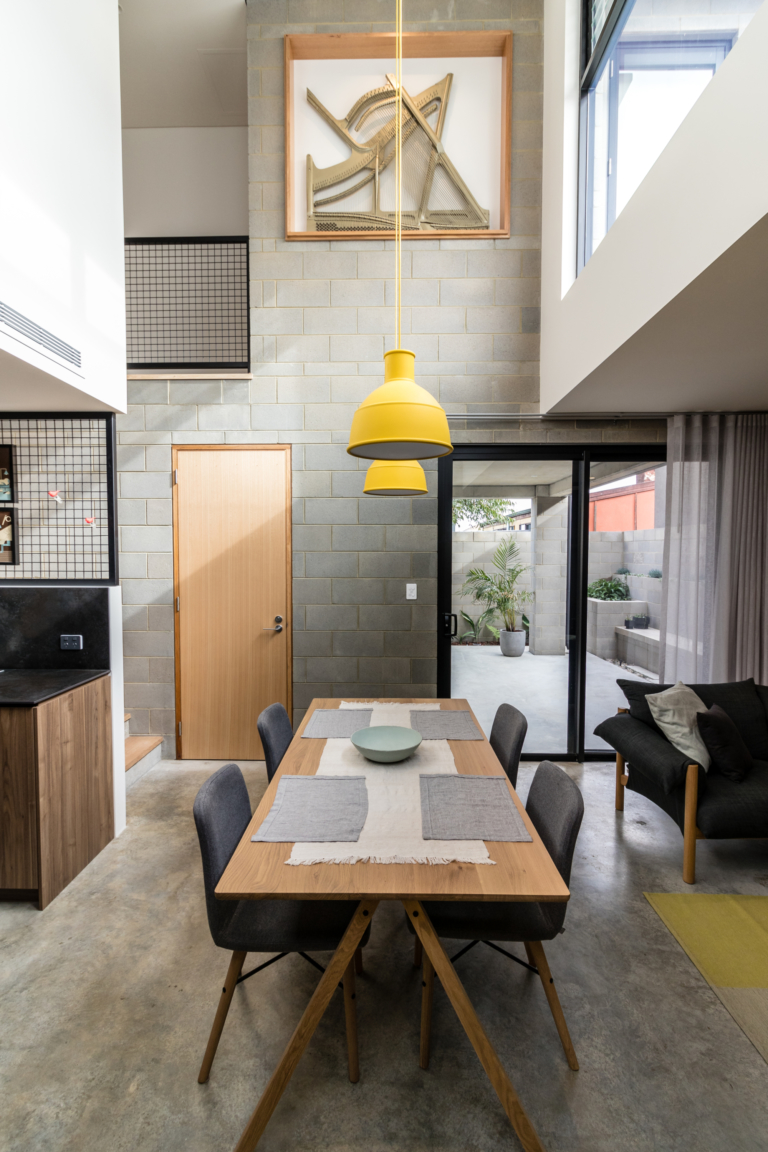 "That decision, while for a lot of people would equate to a loss of floor area internally​, ​for us has equated to a central light well in the space that permeates through the rest of the home. Despite being a small home, this design feature ensures that we always have access to light and ventilation which gives the home its sense of spaciousness. To us, this is much more valuable than having additional rooms," says Laura.
Perth readers can tour this home (and many fabulous others) when it opens as part of the upcoming Open House Perth programme on November 10-11, 2018.