Located on five bush acres in Sydney's Hills District, this new build is no ordinary granny flat. Comprised of two small connected pavilions, the stylish one bedroom home has all the mod cons its occupants need, while remaining close to their family who reside nearby on the block.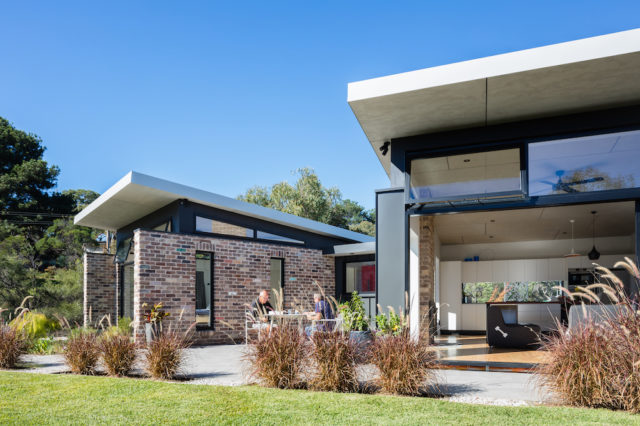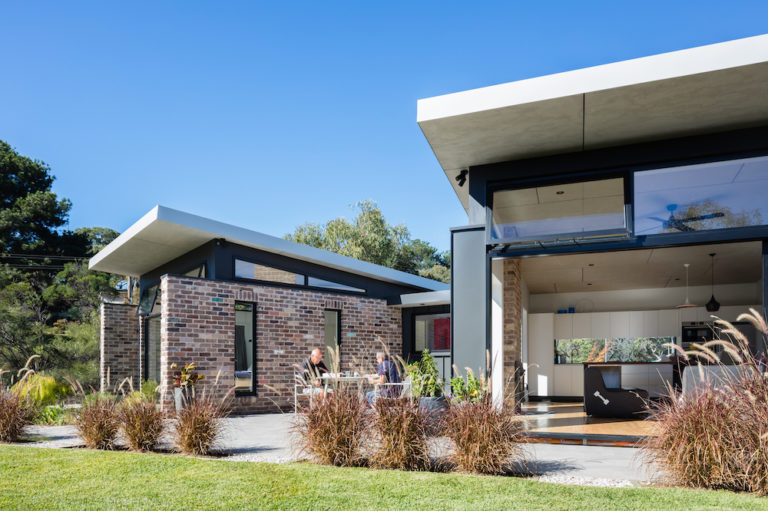 "The home is a secondary dwelling on their son and daughter-in-law's property. They wanted to be close to family but maintain privacy," says the home's architect Luke Carter, director of Sandbox Studio.
Compact, environmentally sustainable and close enough to the access road, but out of sight of the 'main' house, the home ticks many boxes for its owners who are in their early seventies. "Though modest in size, the house is designed to open up to the landscape to create a feeling of space. To make the small-footprint home feel generous, we gave it high ceilings and lots of windows so every part of the house projects towards a view," says Luke.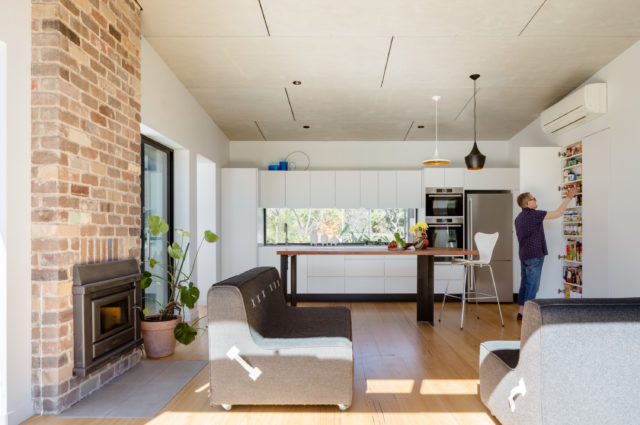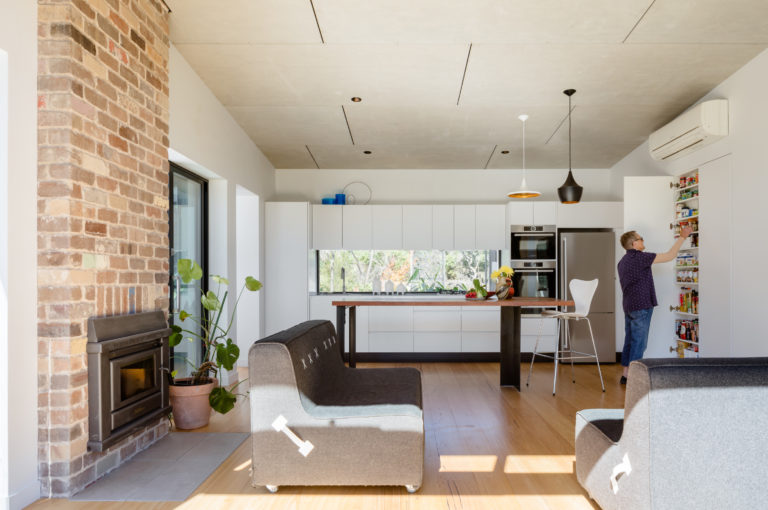 The two pavilions separate the house into two zones; a public and a private, with a corridor linking them. Simple yet robust materials give the home an industrial feel which is countered by the warmth of natural timber inside, as well as the occasional pop of colour.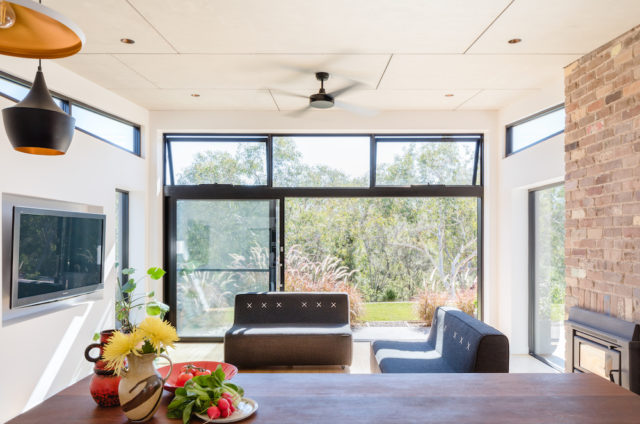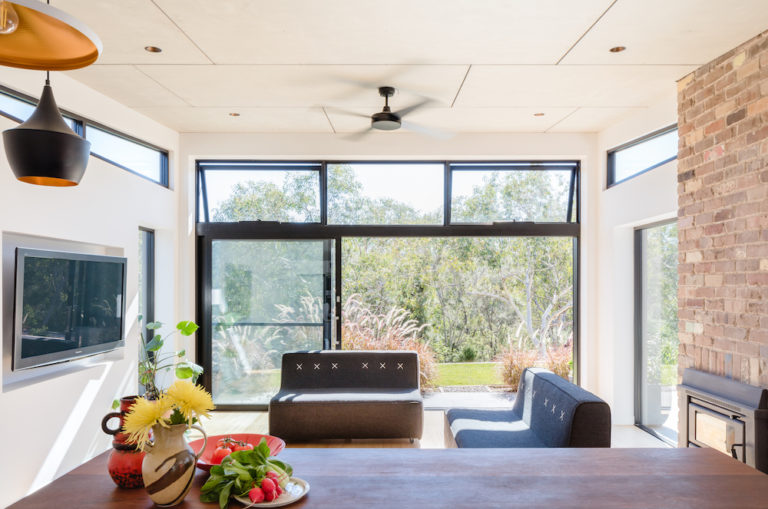 "Recycled bricks and steel cladding address the bushfire code and lend character. The interior is also robust, using recycled bricks for the chimney, Tasmanian oak floorboards and ceiling and wall linings of unpainted fibre cement sheeting," says Luke. The custom kitchen and bathroom vanity were made from recycled spotted timber while the only painted surfaces are two doors that provide colour in the corridor.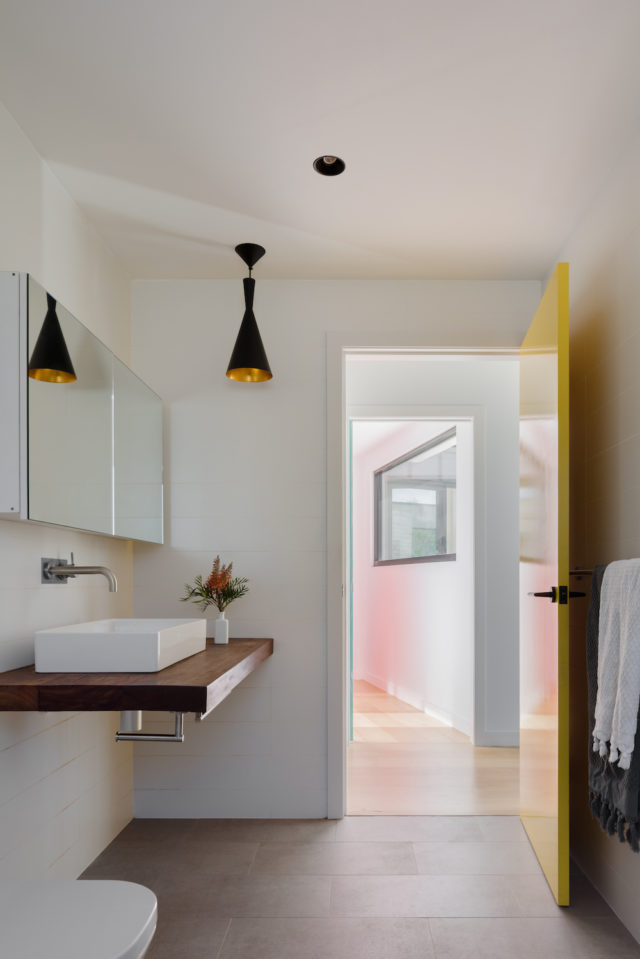 Environmental features include solar roof panels for power, rainwater tanks for irrigation and firefighting, double-glazed windows, insulation and an Envirocycle composting septic tank. "We are proud of the fact we have very happy clients who are really enjoying their little home in the bush. We are also proud of the fact the house has a low carbon footprint due to the passive design principles used," says Luke.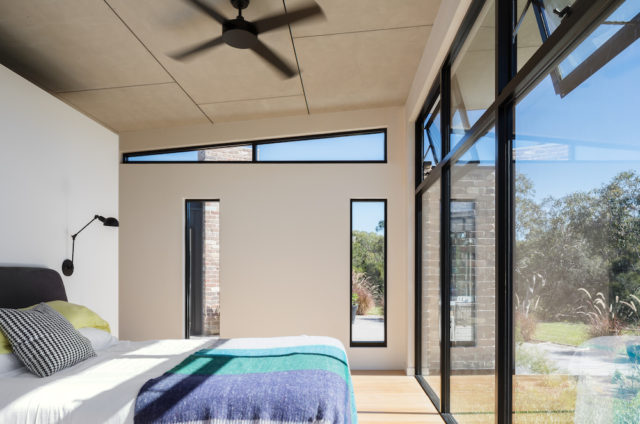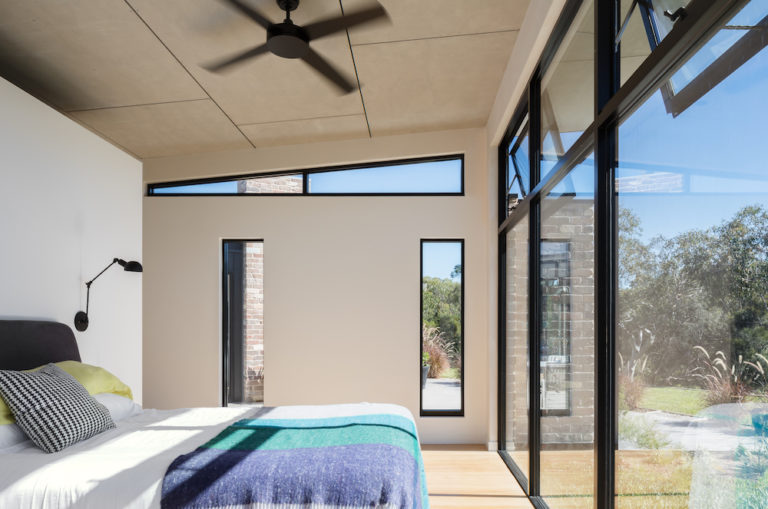 And does Luke believe this 'granny flat' design is symptomatic of a wider trend? "We believe that the granny flat/studio trend is on the rise due to housing affordability and availability, along with the rise in multi-generational living."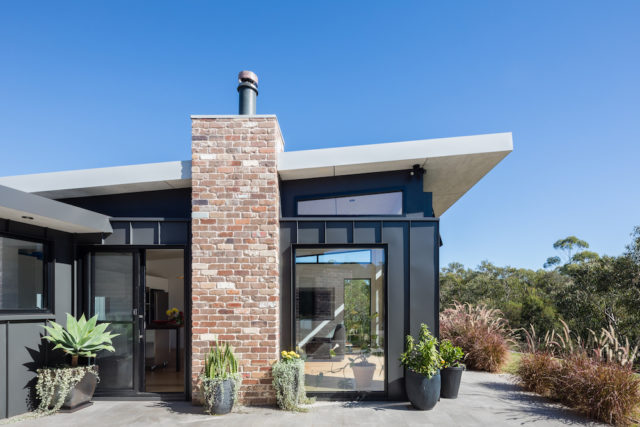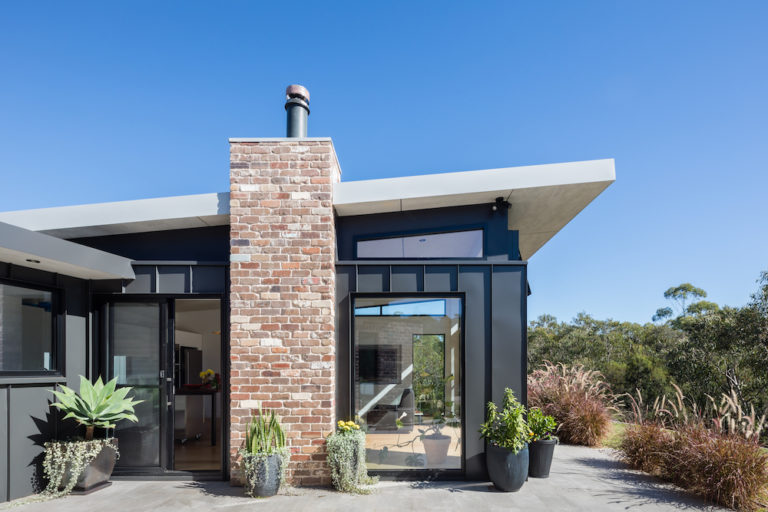 Photography: Katherine Lu | Styling: Megan Morton
For more on Sandbox Studio | How to earn money from your granny flat