A bit like Tinder for homewares, new app Home Addict allows you to effortlessly search for beautifully designed items for your abode. With a Tinder-esque style interface the app is designed to learn what you like and don't like, so that it can serve you up the items that you're looking for. Just swipe right!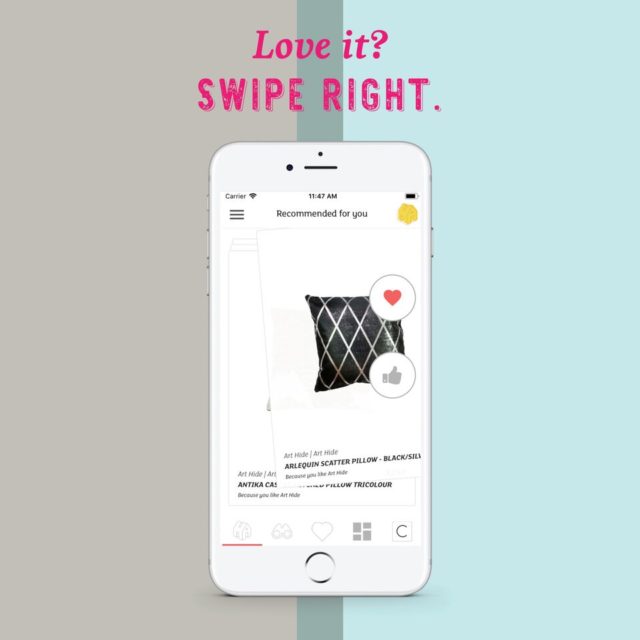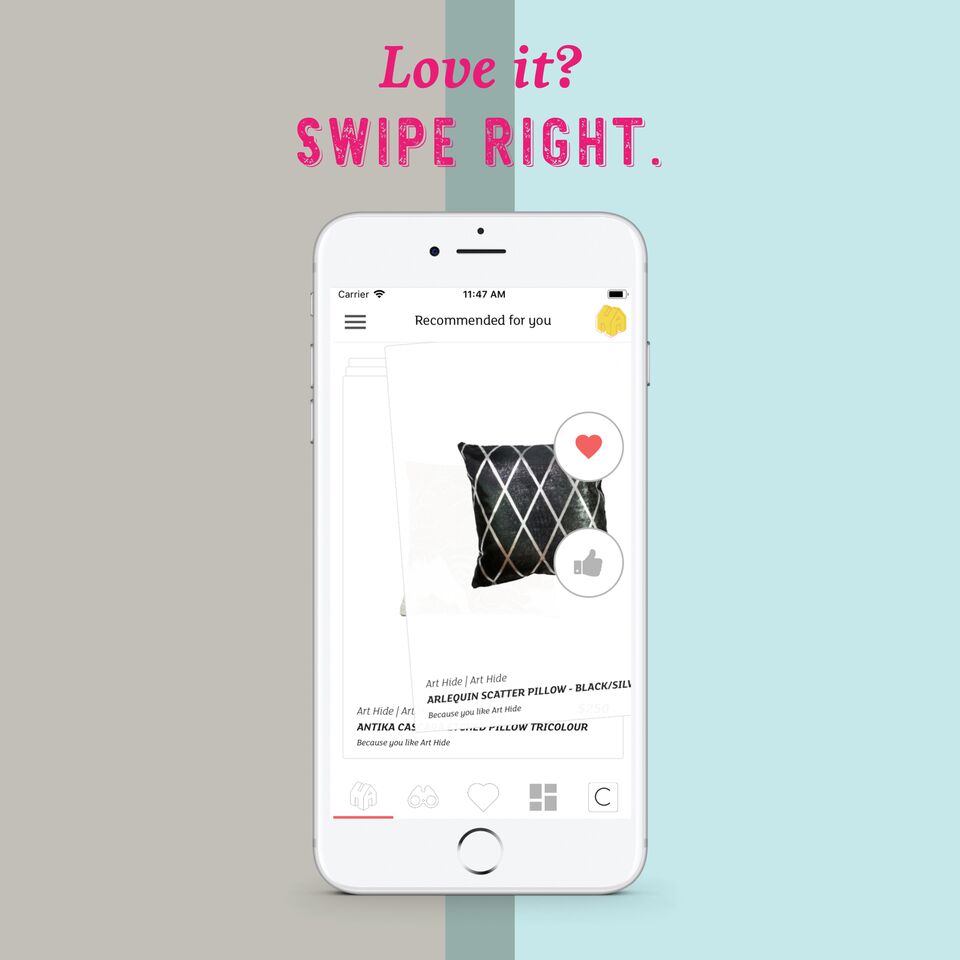 But that's not all, using virtual reality, your phone's camera allows you to see what the item would look like in your own home placed among your furnishings. If you like what you see you can buy it straight from the app or save it to buy later.
"Buying homewares can be a fraught process," explains co-founder Kura Perkins (one half of homewares brand Art Hide). "Especially when purchasing big ticket or expensive items and you don't know how they will actually look in your own home. With advances in augmented reality and mobile technology we can change that."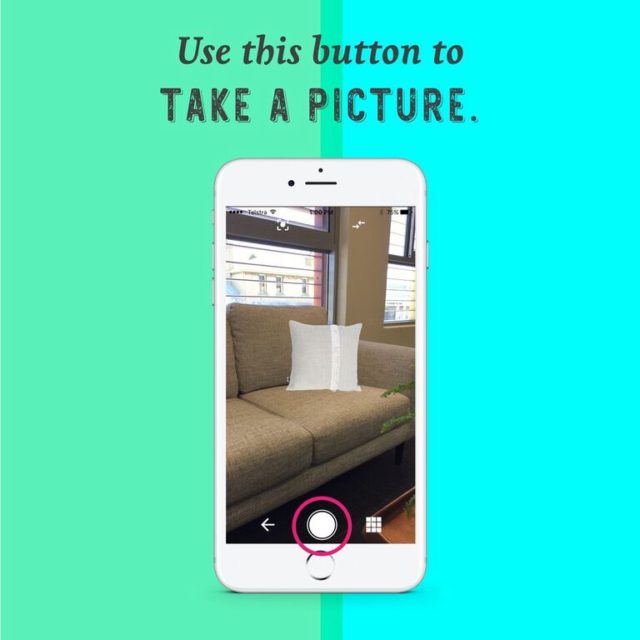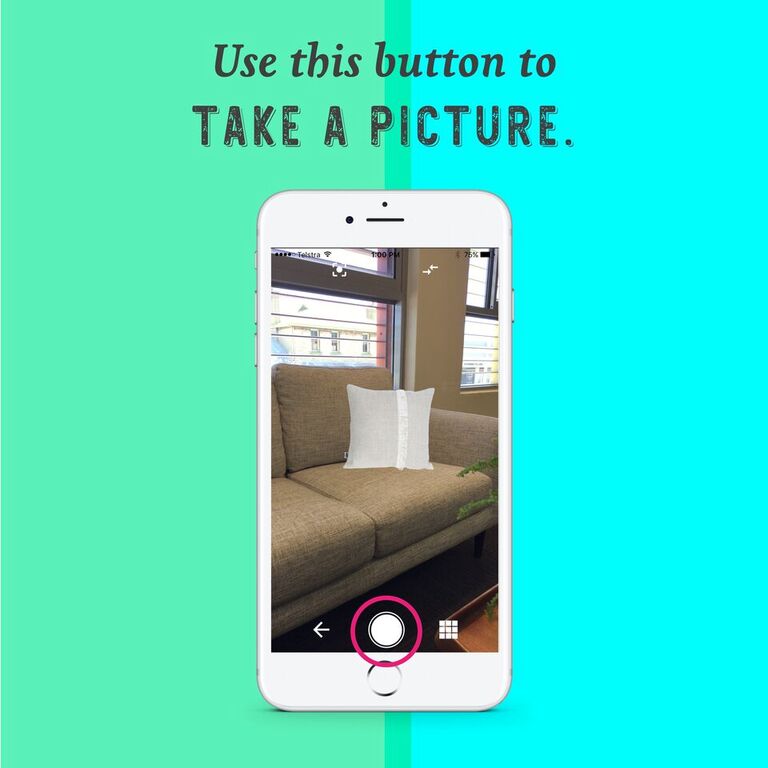 Best of all it's a guilt-free shopping experience, with 10% of revenue from Home Addict going straight to organisations that actively address homelessness in the founders' home state, WA. Shelter WA estimates over 9,600 people experience homelessness every night in WA and another 7,000 are living in insecure housing, one step away from homelessness.
"Business has a role to play as an integrated pillar into the community," says co-founder Saschelle Blake. "The beauty of this business model is the 10% comes straight from revenue not profits, which means retailers don't lose margin and it doesn't cost the consumer." So, get shopping!
The app is not yet available on Android. Despite the name, Home Addict is not affiliated with Interiors Addict.