Sponsored by: Intrim
The latest Intrim style series sees us look at three very different homes and the way in which timber mouldings work to create distinct aesthetics in each. First up there's the 2021 Block contestants Kirsty and Jesse's Country Coastal abode. Second cab off the rank is Gray & Co's Modern Farmhouse while design duo Zephyr & Stone's Modern Hamptons property rounds out the inspiration. From a circular architrave to unique wall battens, these examples feature some of the most beautiful use of timber mouldings that we've seen.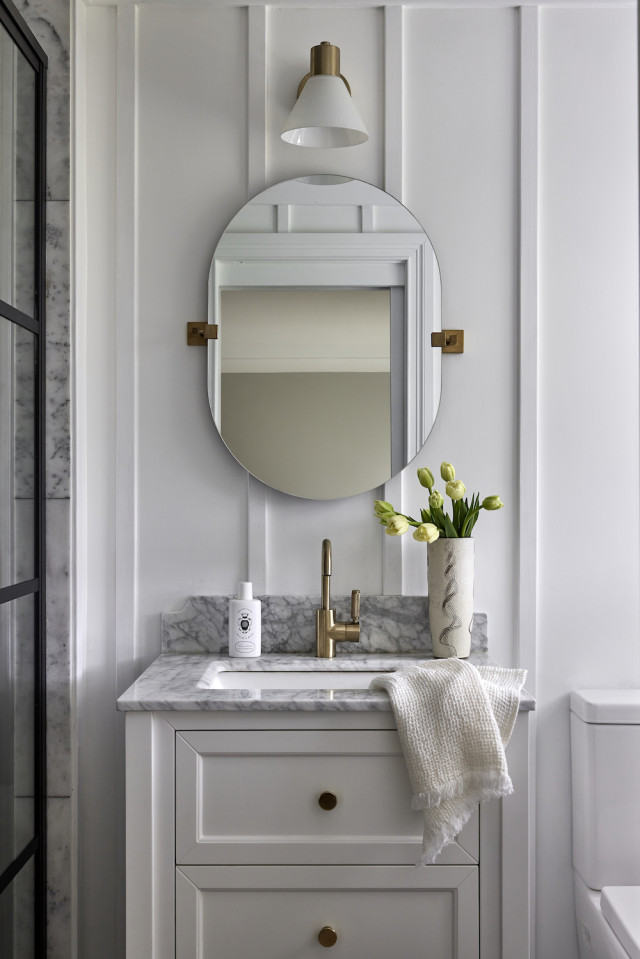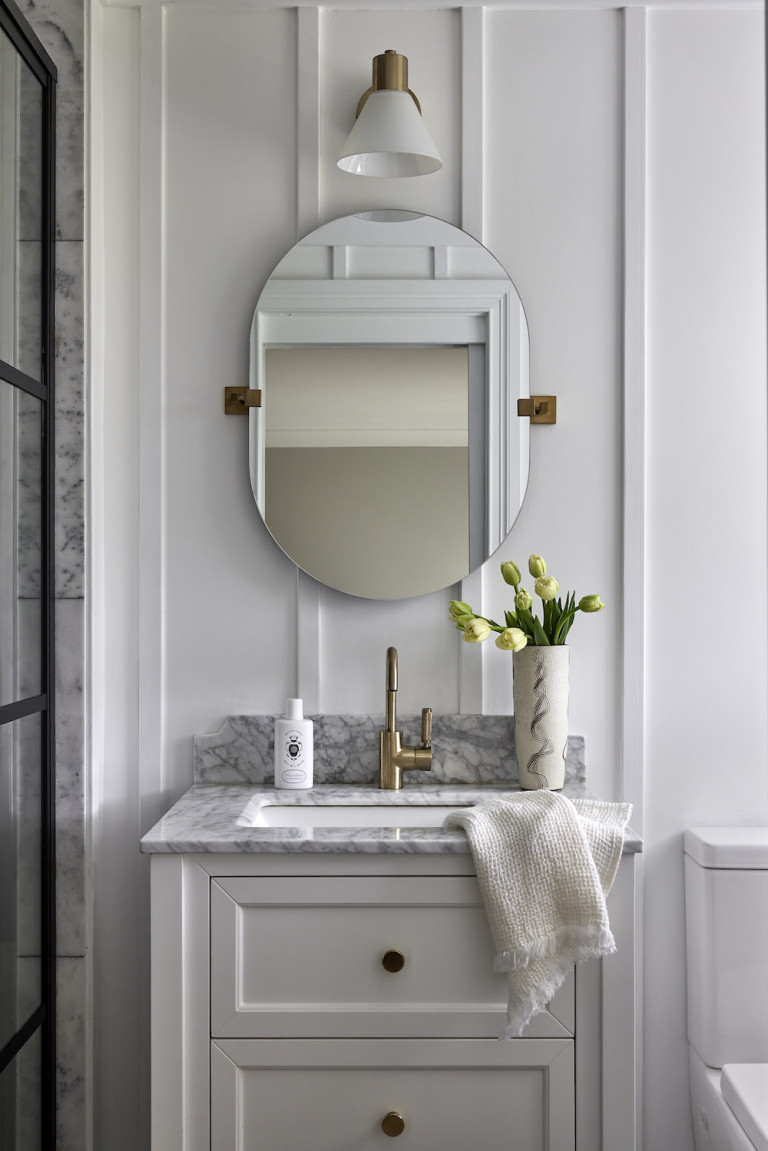 Country Coastal
An ongoing project with regular interesting reveals, former Blockheads Kirsty and Jesse have been very busy with their lake house renovation of late. A standout power couple from the 2021 season of the show, their latest project is in fact their own home. A coastal-styled residence, it's a great one to check out if you're as fascinated by the 'before and after' genre as we are. Intrim skirting boards, architraves, chair rails, VJ boards, handrails and windowsill nosings have all worked in concert to take the renovation to the next level.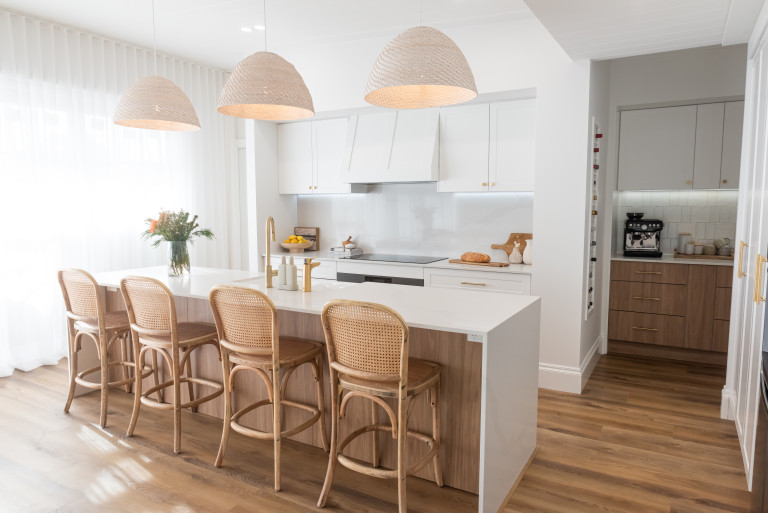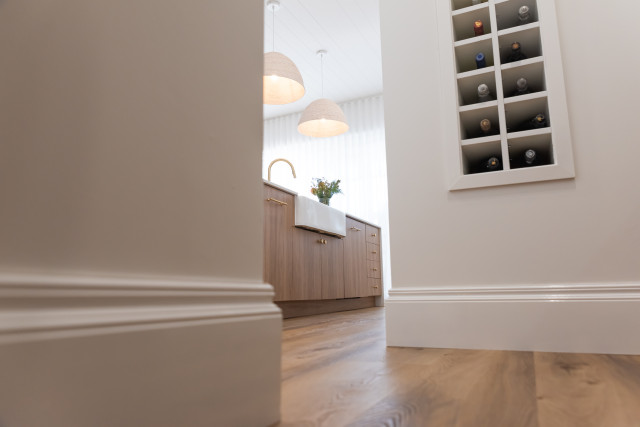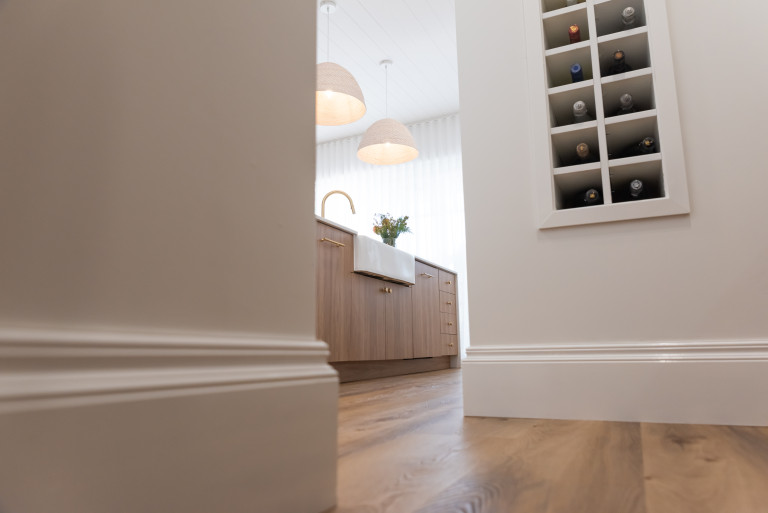 Intrim products used throughout include SK498 skirting boards and architraves, CR45 chair rail, VJ Board Pro 150, SN03 sill nosing around the windows and IHR04 handrails.
Modern Farmhouse
Located in the NSW Southern Highlands, interior designer Graham Simmonds' home walks the fine line between modern and country styling. The owner of Gray and Co, the Sydney interior designer and retailer has created a gorgeously warm feel throughout, in large part due to the judicious use of Intrim mouldings. Featured products include lining boards, wall battens, skirtings boards and architraves.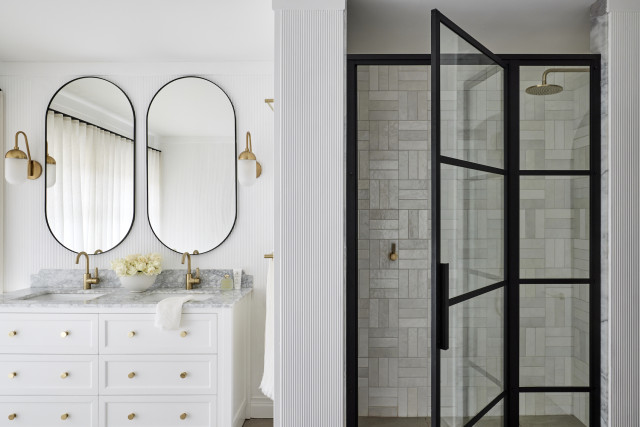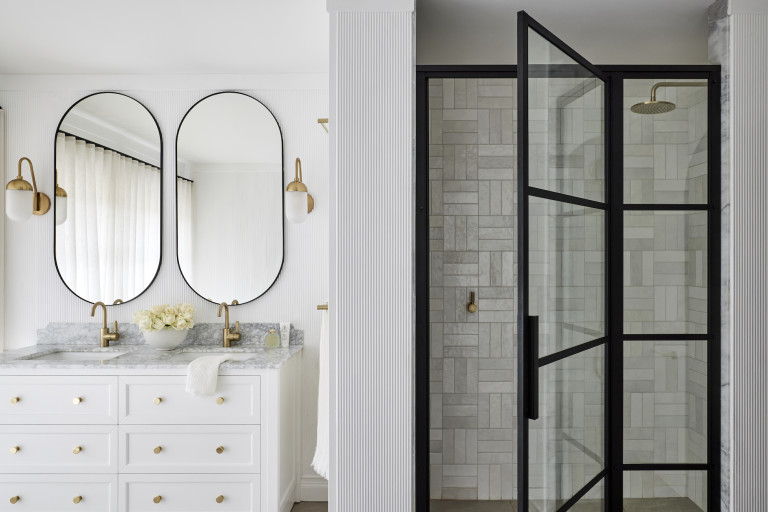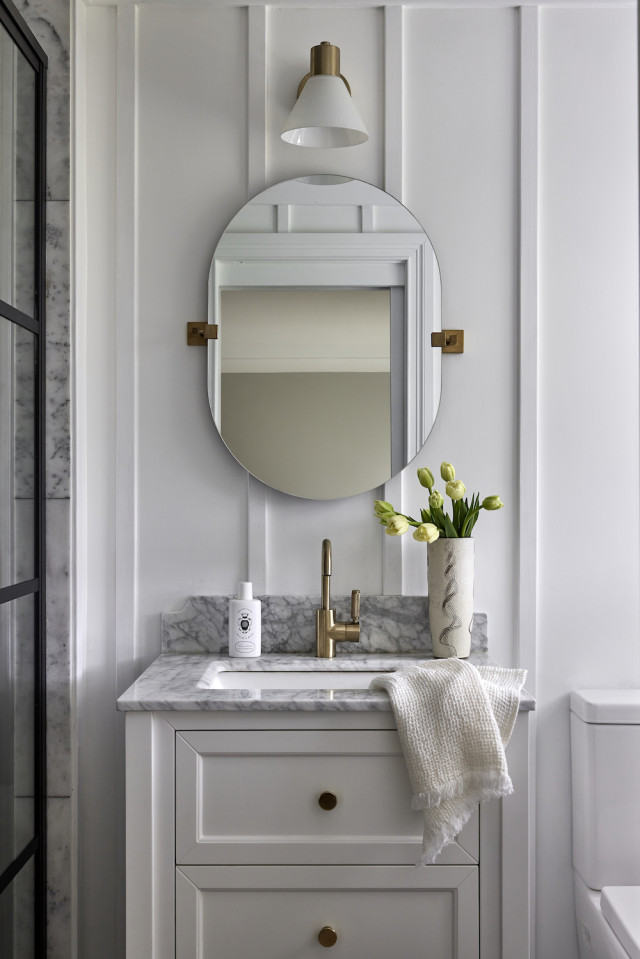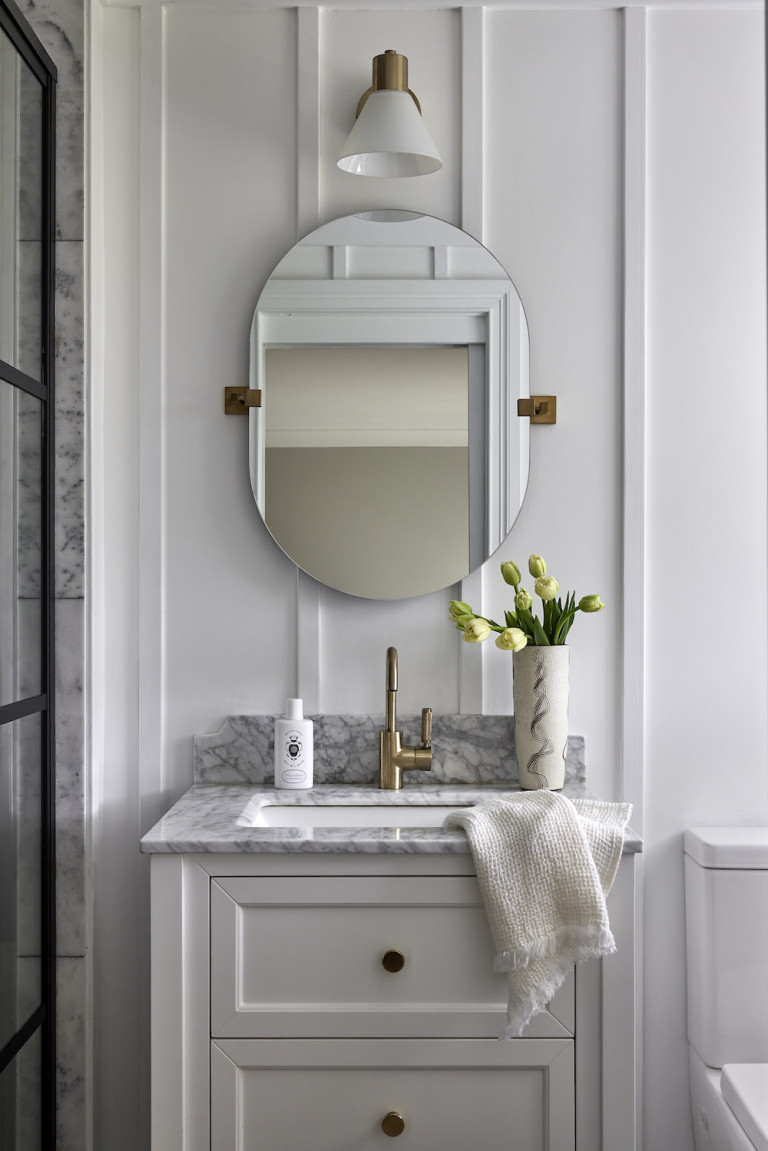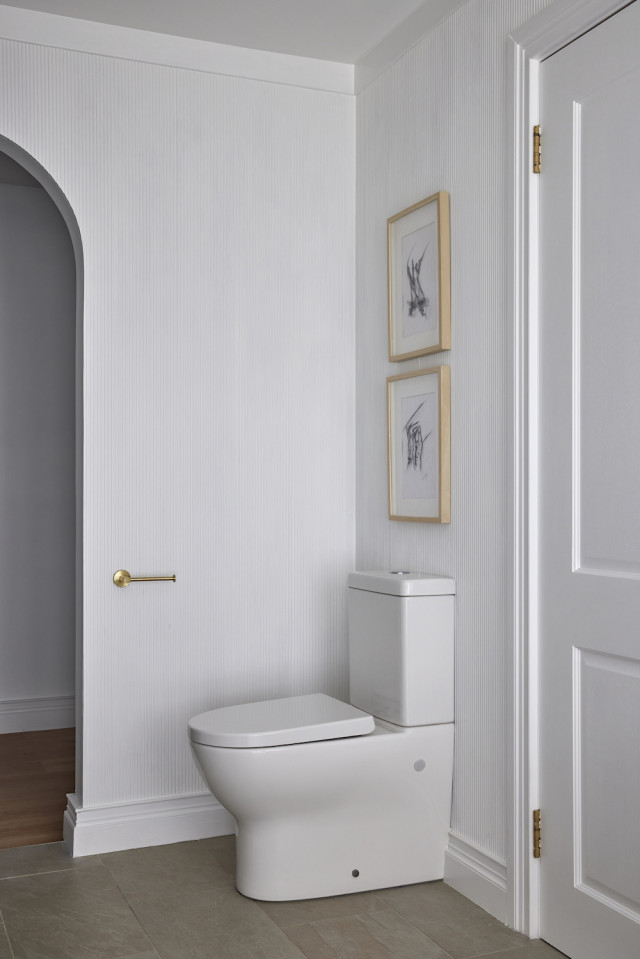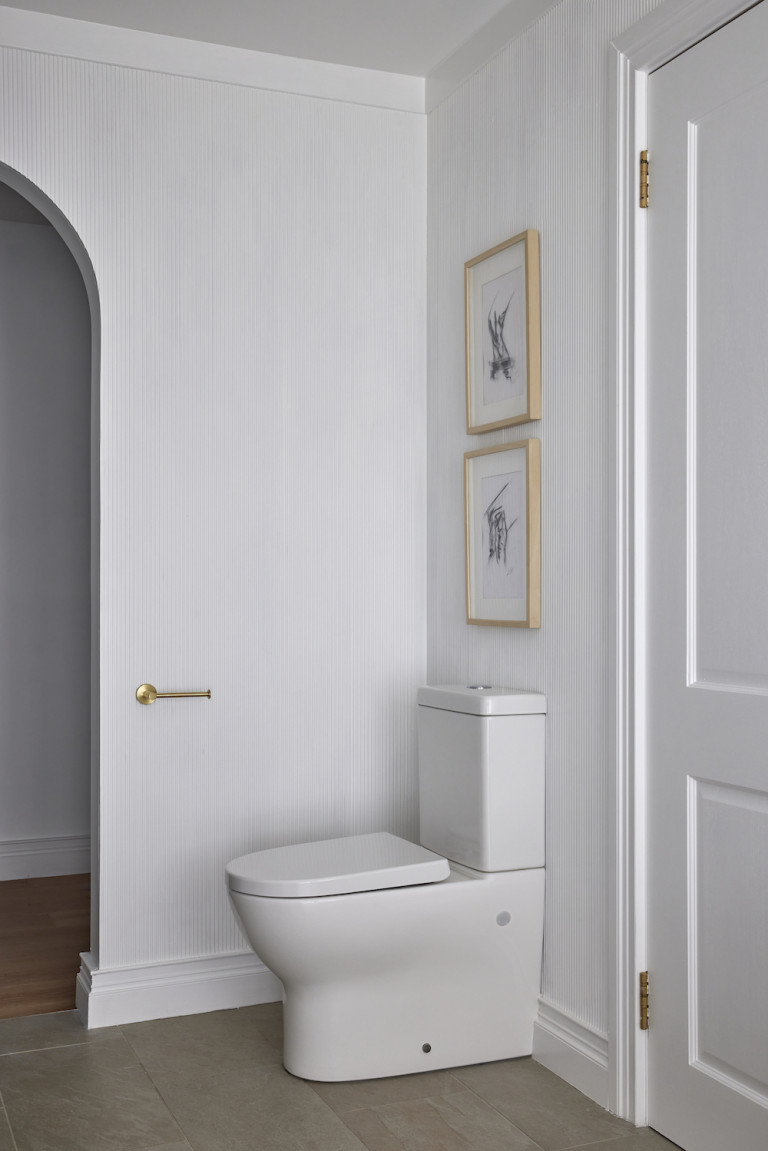 Intrim products used include Lining Board LB35 (185mm x 12mm – FSC) in the main bathroom, Wall Batten SK06 (custom 42mm x 12mm) in the bathroom, as well as the skirting boards and architraves SK552 (135mm x 25mm – FSC) and SK552 (90mm x 25mm – FSC).
Modern Hamptons
Gold Coast sister duo Kasia Clarke and Ania Forster, of Zephyr + Stone, have used Intrim Mouldings to create a contemporary take on the Hamptons aesthetic in their latest project. Circle architraves, raised panel wainscoting and large skirting boards add gorgeous character and style.
We especially love the circle architrave which makes a bold statement in the bathroom in the form of a porthole window – a feature that looks fabulous both inside and out. Used throughout the home, wainscoting elevates the home's white walls for a fresh, modern take on Hamptons style.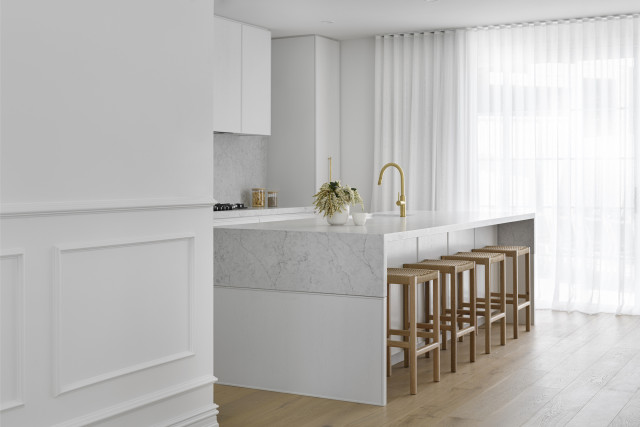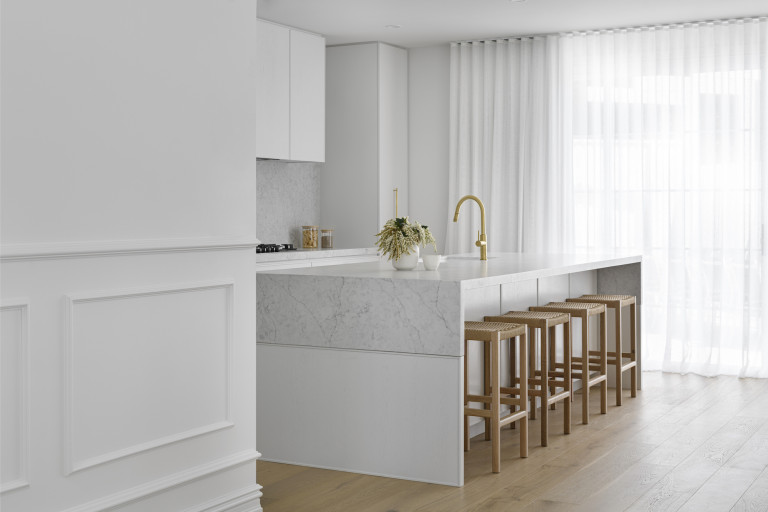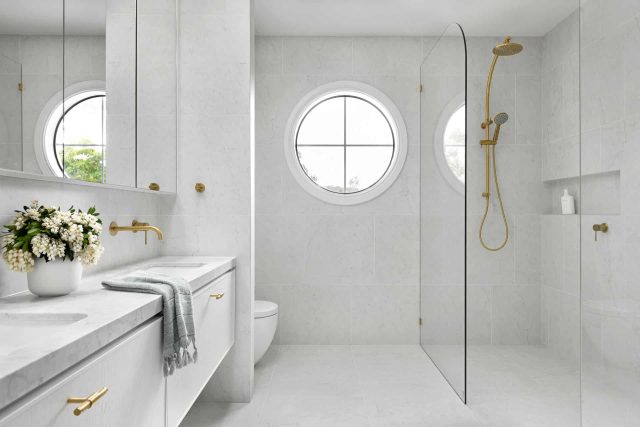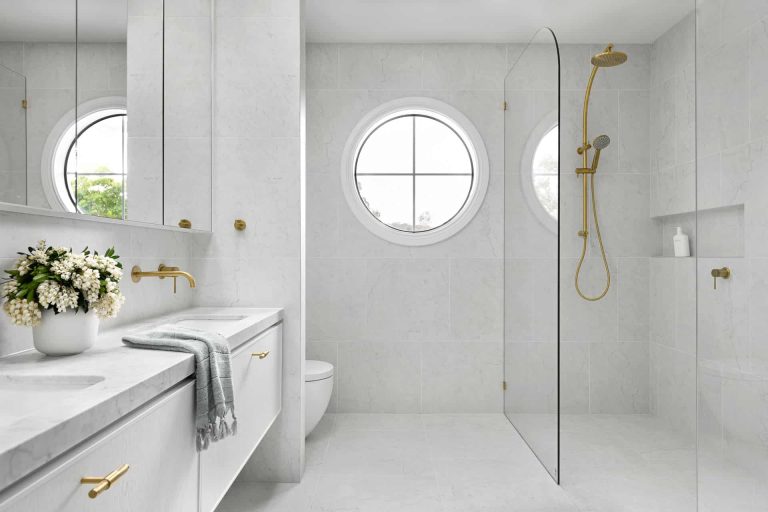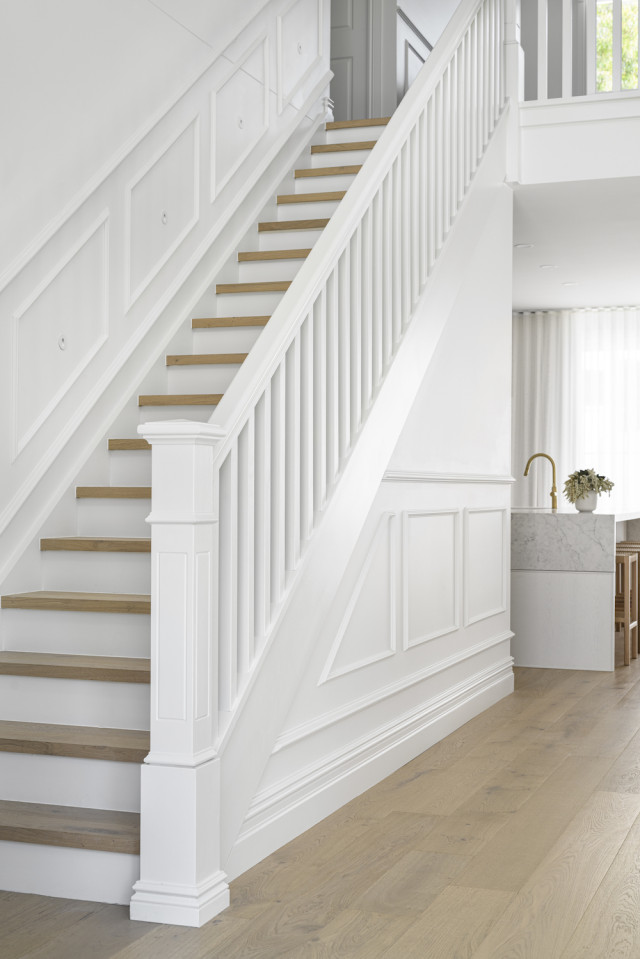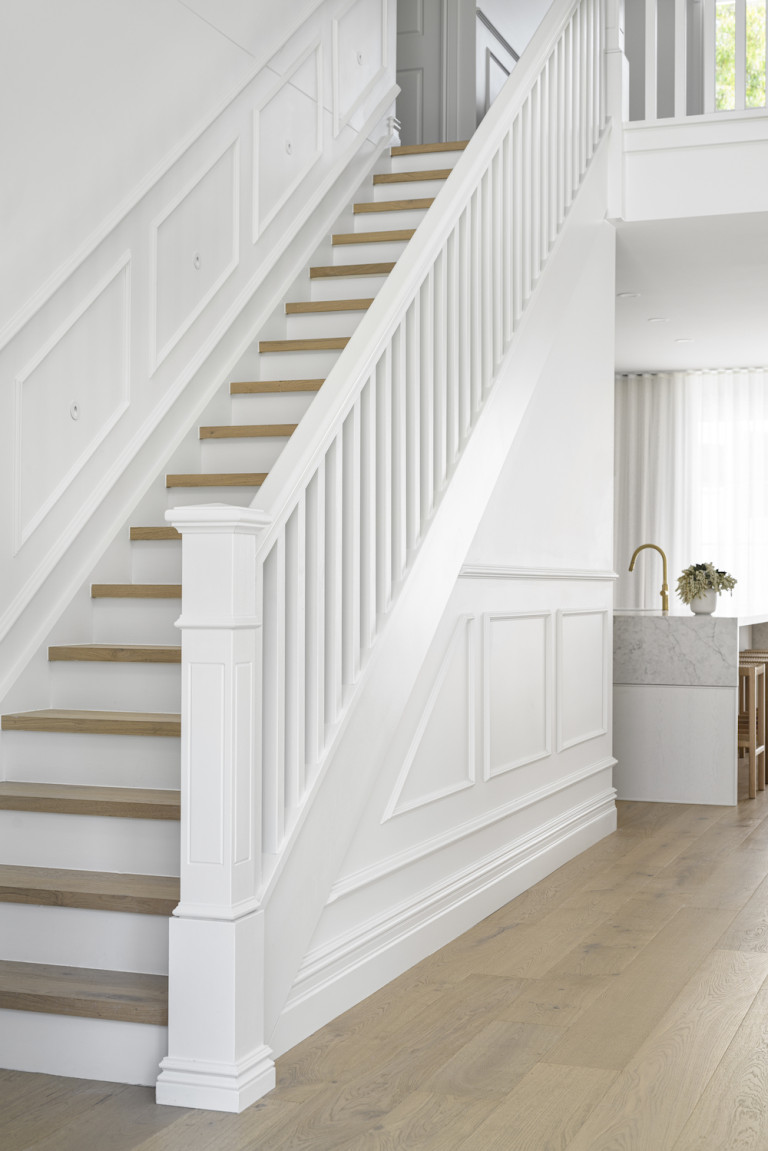 Intrim products used: Wainscoting: Chair Rail CR84 and Inlay Mould IN04, Circle Architraves SK466 90mm and Skirting: SK327 185mm.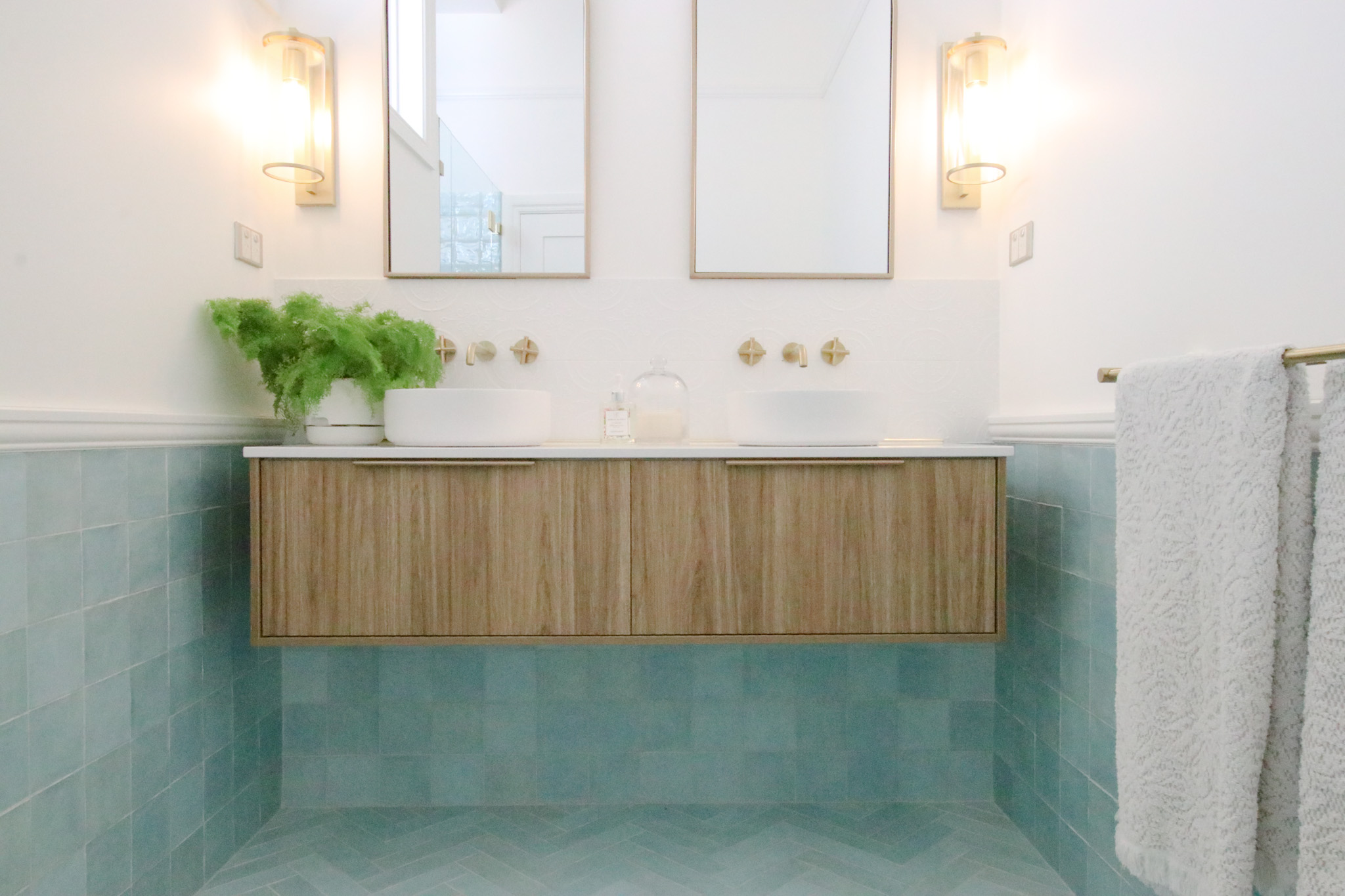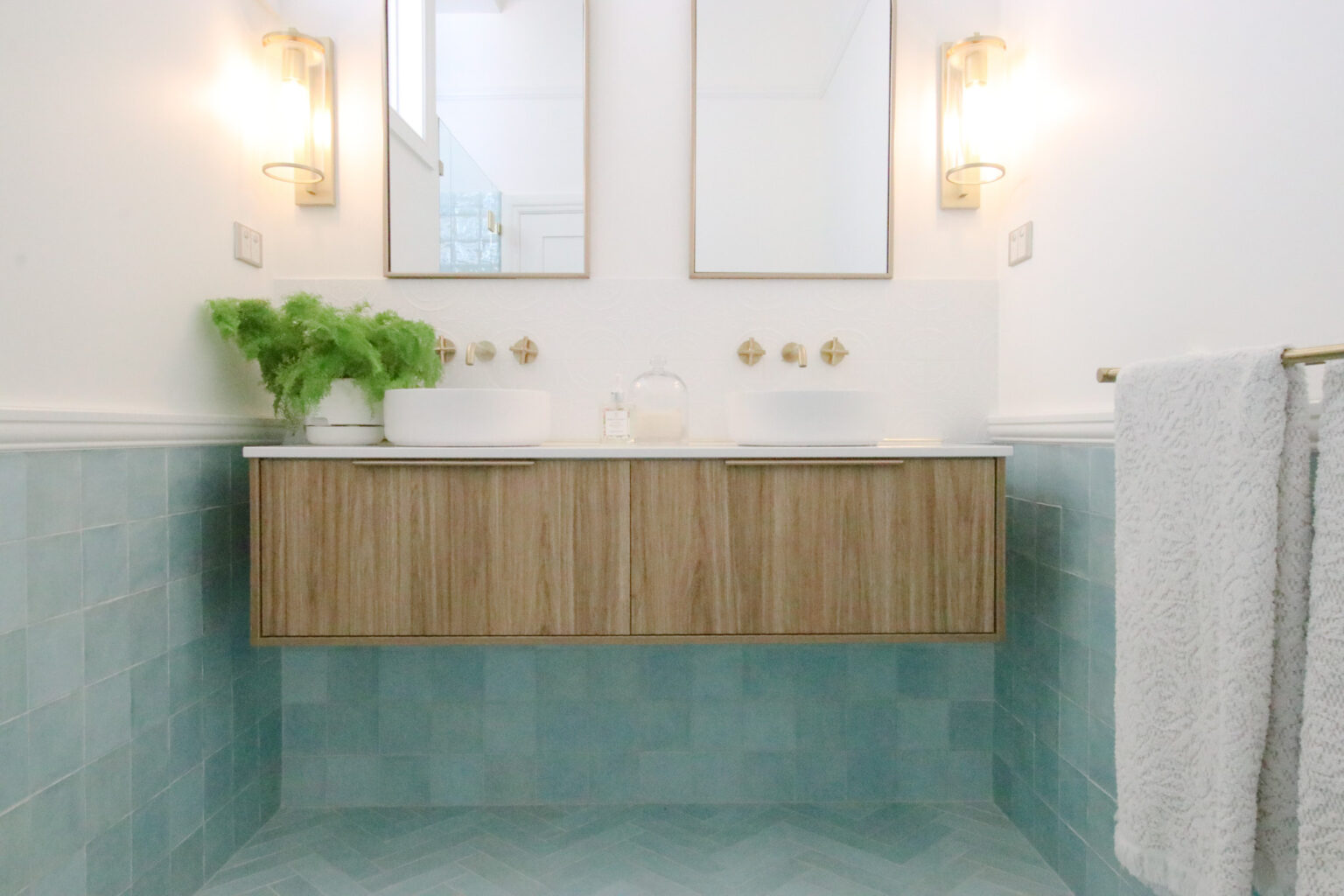 Intrim style series: Naomi Findlay's new 'Modern Country' reno
Sponsored by Intrim We've been following Naomi Findlay's Carrington House transformation for a while now and have marvelled at the way…