This year, I thought it'd be fun to share some of my personal favourite products with you each week. I get sent details of so many lovely furniture and homewares and I thought you might like to know what I'm lusting after and why. So without further ado, this week's finds…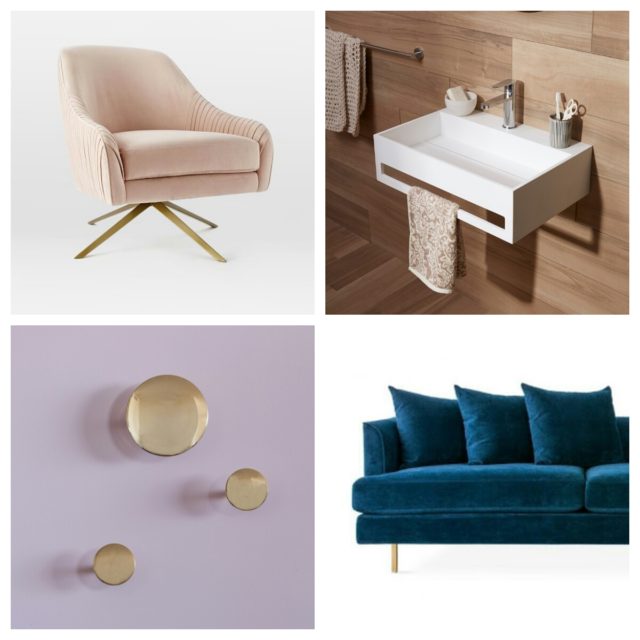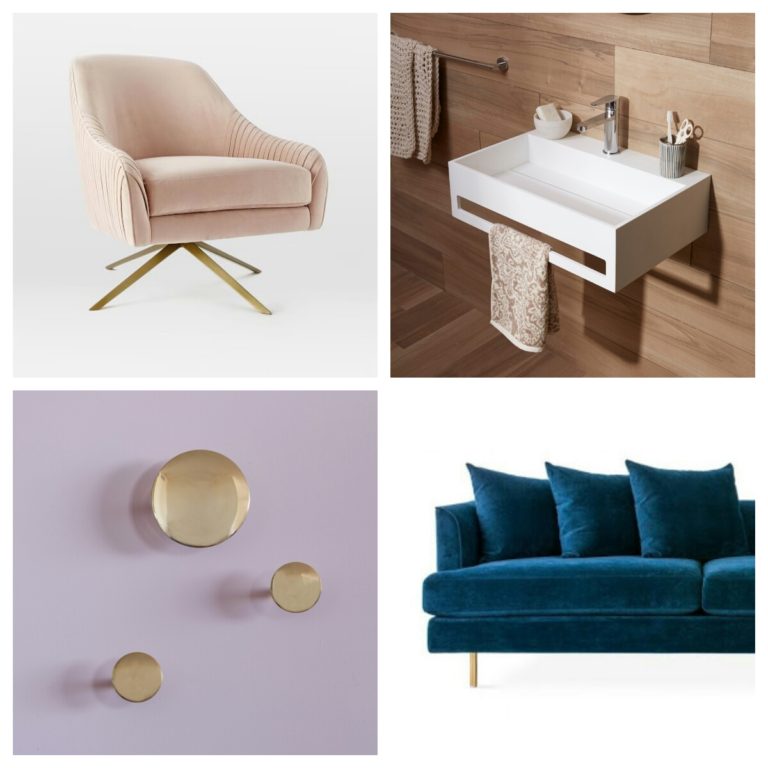 Clockwise from top left:
This Roar + Rabbit Swivel Chair, new at West Elm, makes me swoon! Dusty blush pink, pleats, gold legs, velvet, SWIVELLING! What's NOT to like, I ask you? Okay, maybe the price, which is a little out of budget right now at $1,299. But a girl can dream of it going on sale later…
The neat design of Raymor's Pattison Wall Hung Basin ($479) with integrated towel rail makes it a great choice for en suites and smaller bathrooms. Clever!
The Gus Margot 3 Seater in midnight velvet is my dream sofa and guess what?! I just bought it from GlobeWest for the new home we're moving into next week. I had to have it! This will be our statement piece in an otherwise neutral living room. Can't wait!
I'm loving these Brass Button Wall Hooks from Zakkia too. Use them to hang anything from a mirror to jewellery to your coat! $29 for small and $39 for large (which holds up to 5kg).