Wow. That was an anticlimax!  What the hell happened?!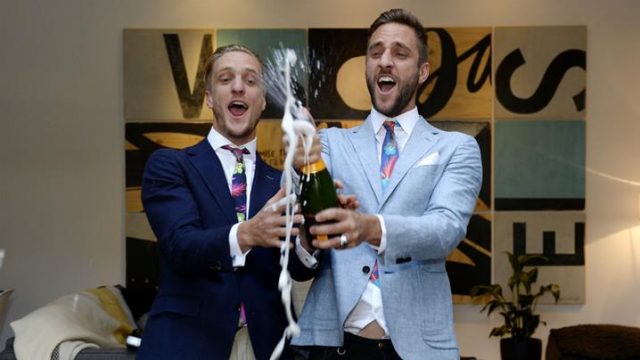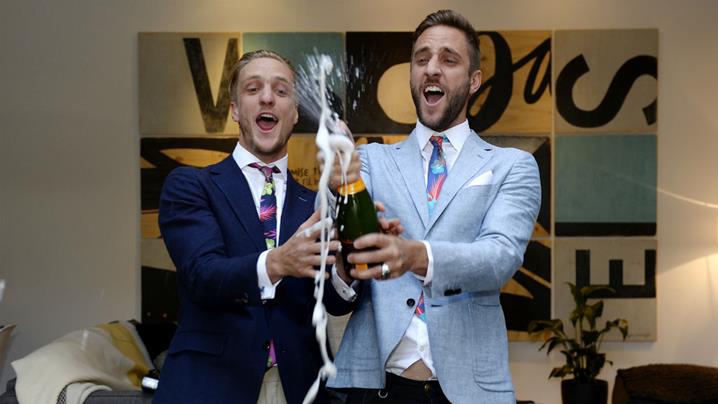 Before we go any further, let's not take away from the awesome result for the winners, Shannon and Simon. Hoorah! If there was a prize for likeability this pair would have won it hands down, but they also did a fantastic job and deserved to do well. Their apartment went $335k over the reserve and they picked up an extra $100k for winning. Nice work, boys! and didn't they scrub up well?!
Surprise runners up were Chris and Jenna, netting a $310k profit. After a tough few weeks and unfinished rooms, they did so well! Just shows, you really never do know what's going to happen!
But after that, it all went seriously downhill. Max and Karstan, who also got married on last night's show, walked away with a measly $40,000. But that seemed a lot compared to Dee and Darren (my pick for the winners) and Michael and Carlene, who only took home $10k each. Owch!
It really was a tale of two halves. Life changing amounts of money for two teams and major disappointment for the other three. Seriously difficult and depressing watching.
Let's recap on the winning apartment by Shannon and Simon:
I personally cannot wait to hear what all the contestants have to say in their media interviews today!
It was announced at the end of the show that the next series will start soon, early next year. I've heard a few rumours on the grapevine but it wouldn't be right to spoil any surprises just yet!