Sponsored by Phoenix Tapware
Australian brand Phoenix continues to innovate with its latest bathroom product, LuxeXP™ Showers. Designed using in-house patented technology, the showers have been designed to deliver a luxury shower experience all wrapped up in two super chic designs – the round-edged Ormond and the square-edged Oxley. The range, covered under a lifetime warranty, comes in five gorgeous finishes including Brushed Nickel, Brushed Carbon, Matte Black, Brushed Gold and Chrome.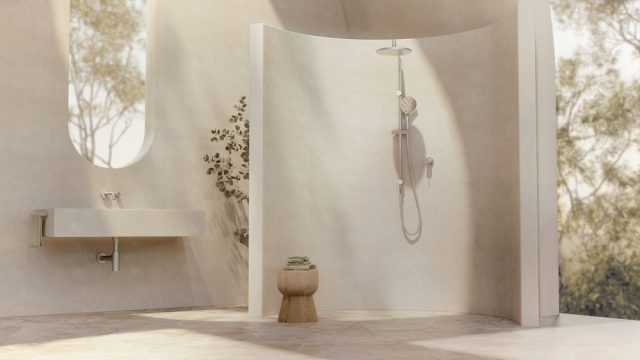 "Harnessing the power of rocket science technologies, LuxeXP™ offers an unparalleled showering experience. Beneath the elegant, minimalistic look there lies complex engineering design and manufacturing processes, the culmination of extensive research and design refinements over the years," says Phoenix senior mechanical engineer Hugh Fan.
Technology
Winner of the prestigious 2023 Red Dot Design Award for innovation in design, LuxeXP™ Showers combine beauty and functionality. A unique pressure swirl atomiser nozzle is paired with a Tesla valve to create a high-pressure water flow designed to create a truly immersive shower experience for the user.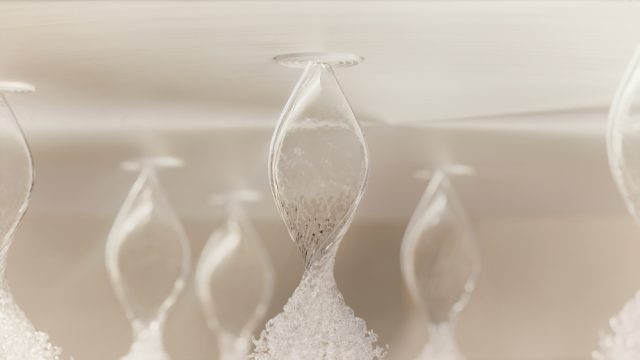 The technology used to create the LuxeXP™ spray pattern is widely used in the fuel delivery system for rocket engines. The pressure swirl atomisers utilise the energy from the high-pressure water flow to induce a swirling motion as the water enters the chamber, designed to foster rotational movement. The geometry of the chamber imparts rapid rotation to the water, generating centrifugal forces that push the water towards the outer wall. This action causes the water to exit the low-profile nozzles in an almond-shaped sheet, which then breaks down into a multitude of water droplets.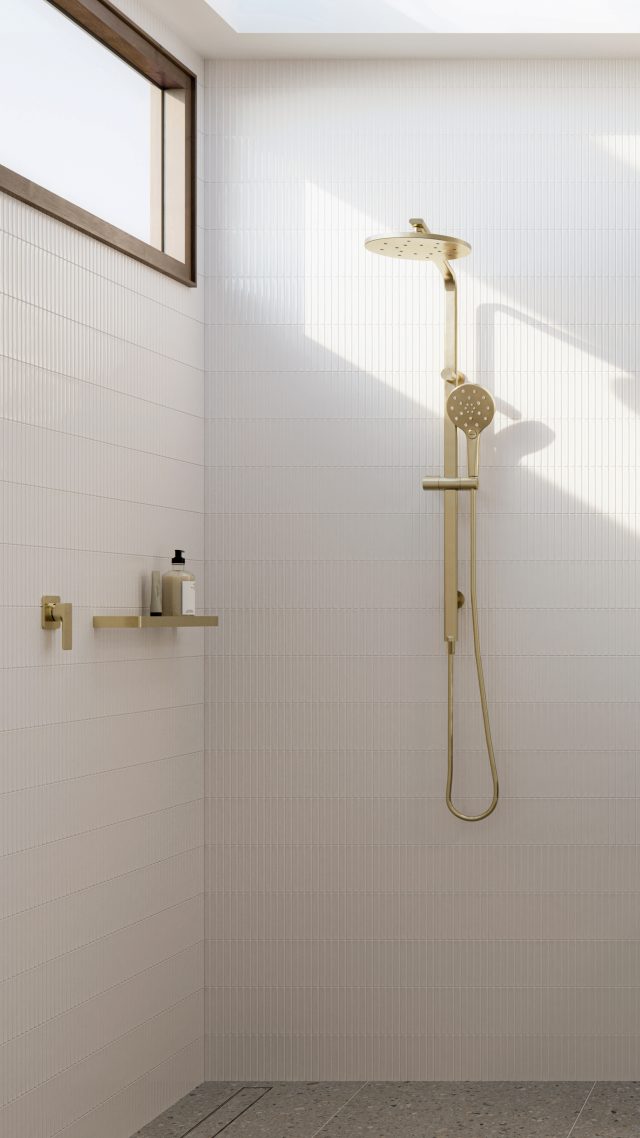 Water flow rate
The incorporation of Tesla valves in the 250mm shower rose introduces a new dimension to shower technology. These valves feature a series of interconnected channels in a pattern of alternating, semi-circular islands. The ingenious arrangement ensures water flows effortlessly at speed, in one direction, while the formation of vortexes inhibits reverse flow.
Using Tesla valve channels in tandem with the pressure swirl atomiser nozzles guarantees a higher flow rate at low-water pressures. A consistent showering experience is delivered, even with larger shower heads, unlike traditional rubber-nozzle counterparts.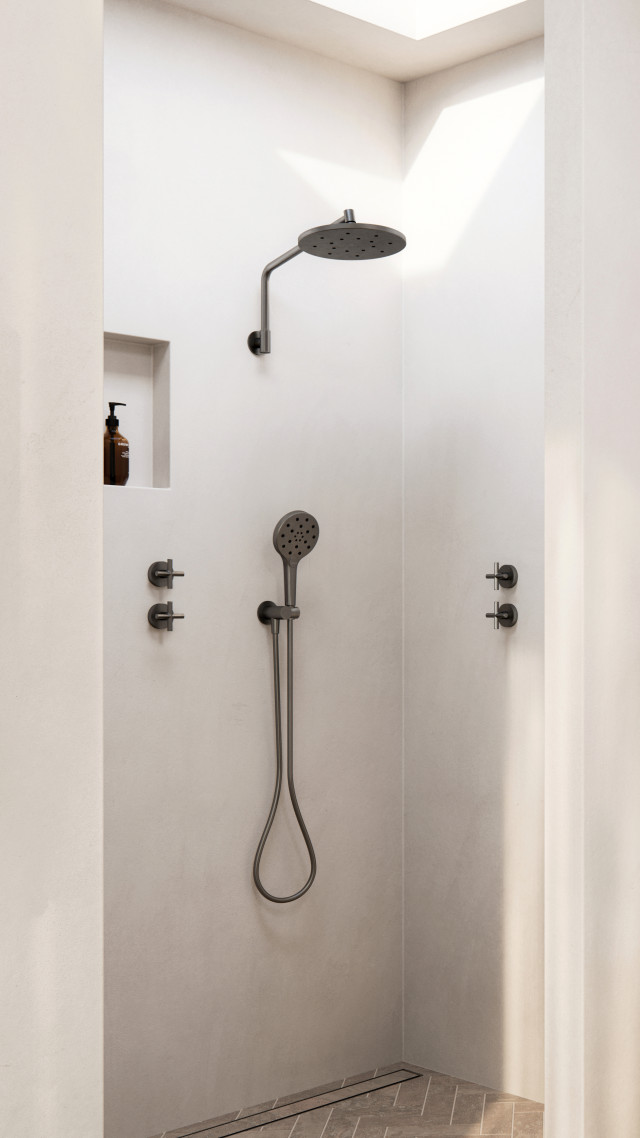 Self-cleaning
Another bonus of the swirl atomiser nozzle, and spinning motion of the water, is that it self cleans the low-profile nozzles. You can enjoy your desired water pressure, distribution, and hygiene without the hassle of dealing with clogging and regular cleaning maintenance.
A luxe experience
LuxeXP™ shower handpieces showcase a robust push-button mechanism that effortlessly toggles between normal, massage, and multi-flow settings. Unlike traditional twist function showers, this advancement grants the hand piece a seamless finish, creating a sophisticated, minimalist appearance that complements the elegance of the shower rose.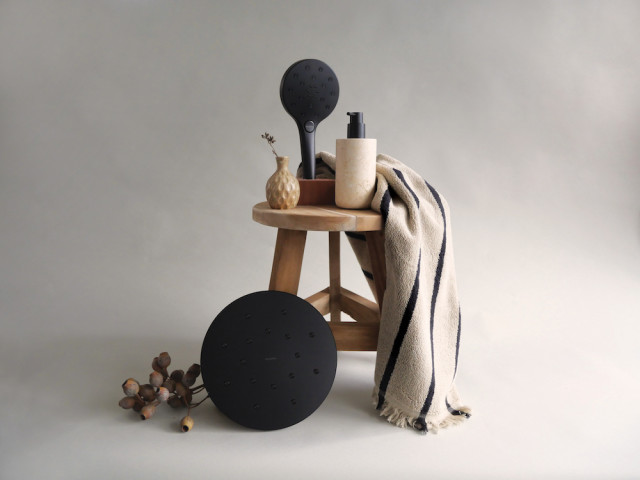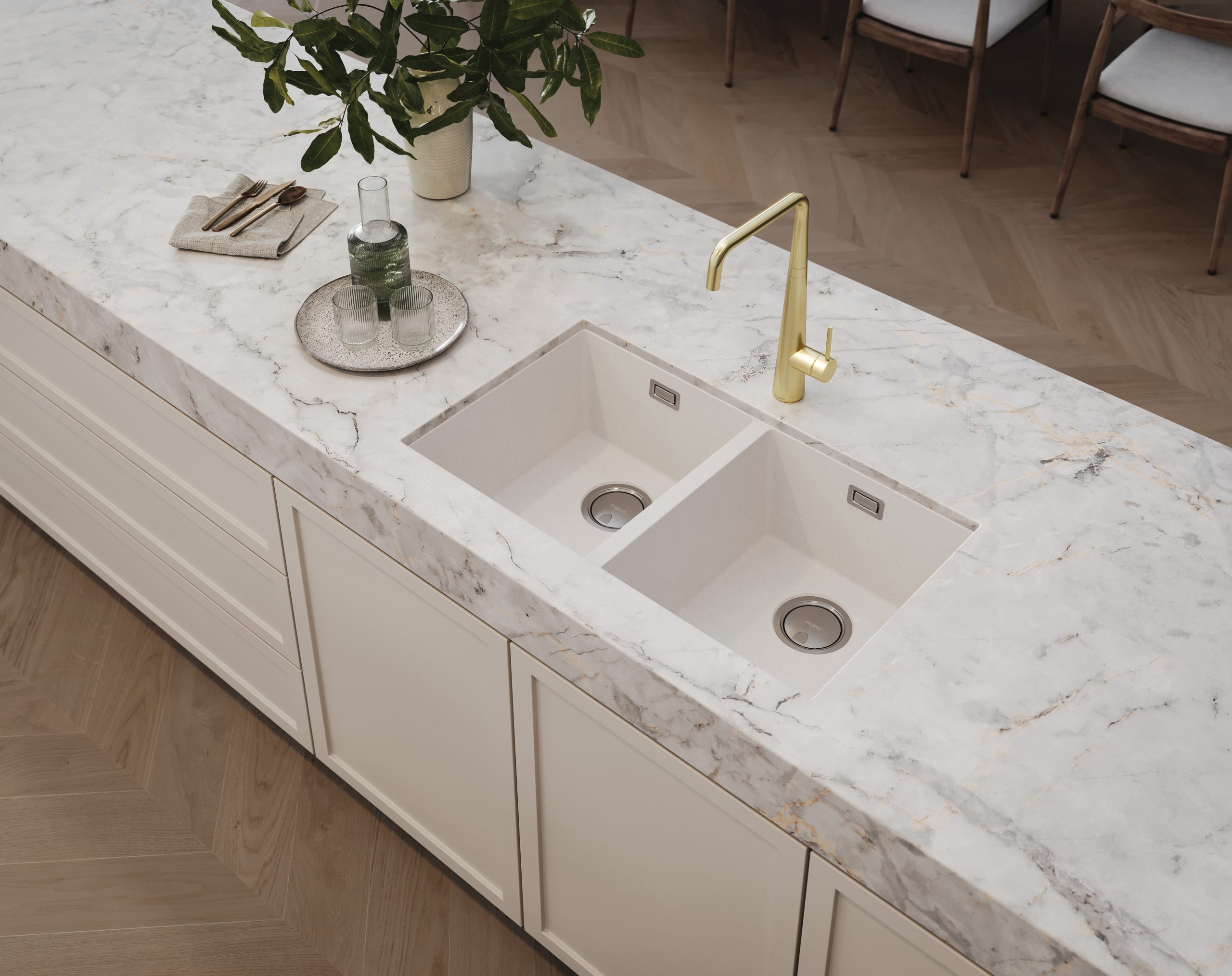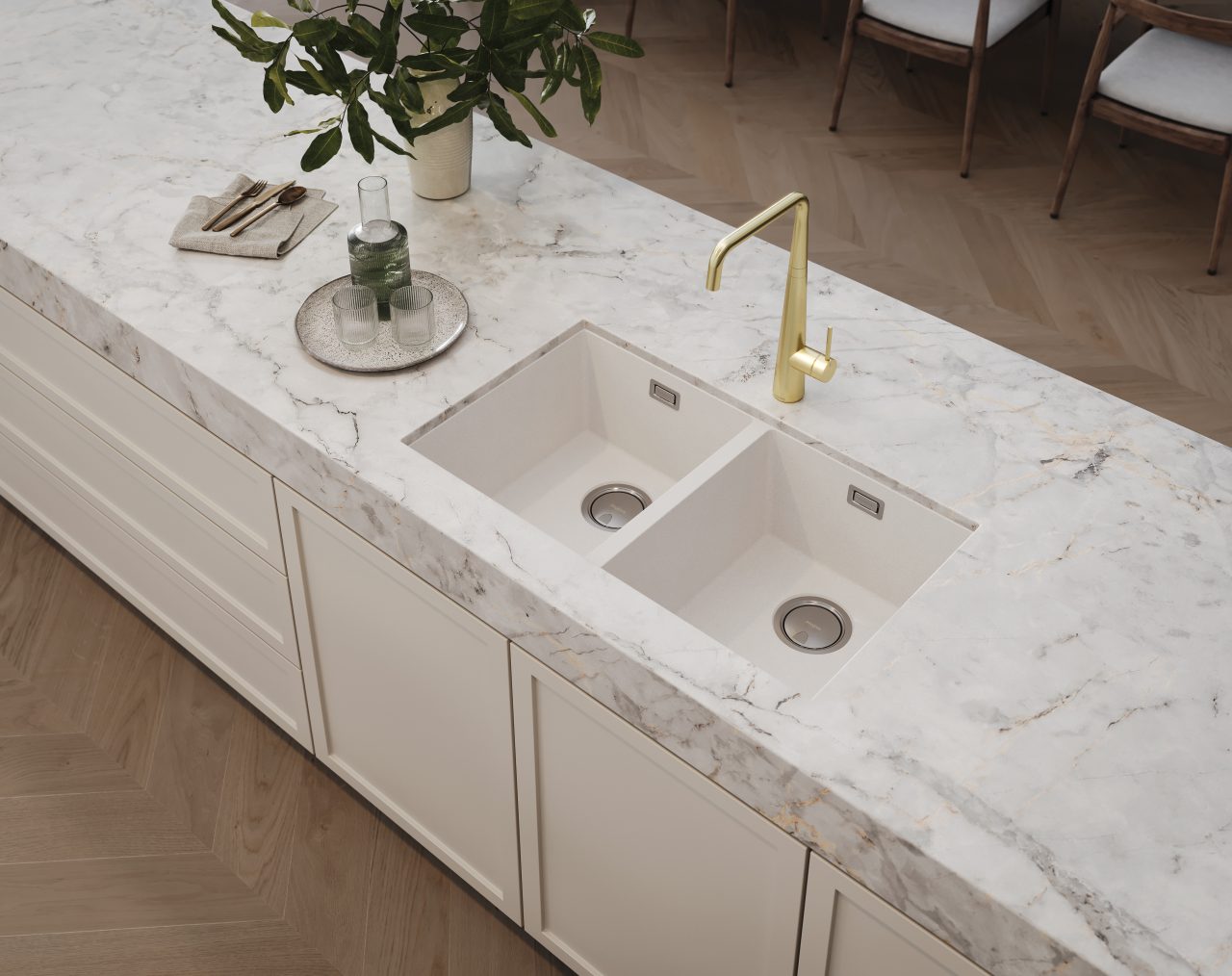 Phoenix Tapware: now with the kitchen sink!
Sponsored by Phoenix Tapware Known for their on-trend, high quality and award-winning taps, Aussie brand Phoenix Tapware …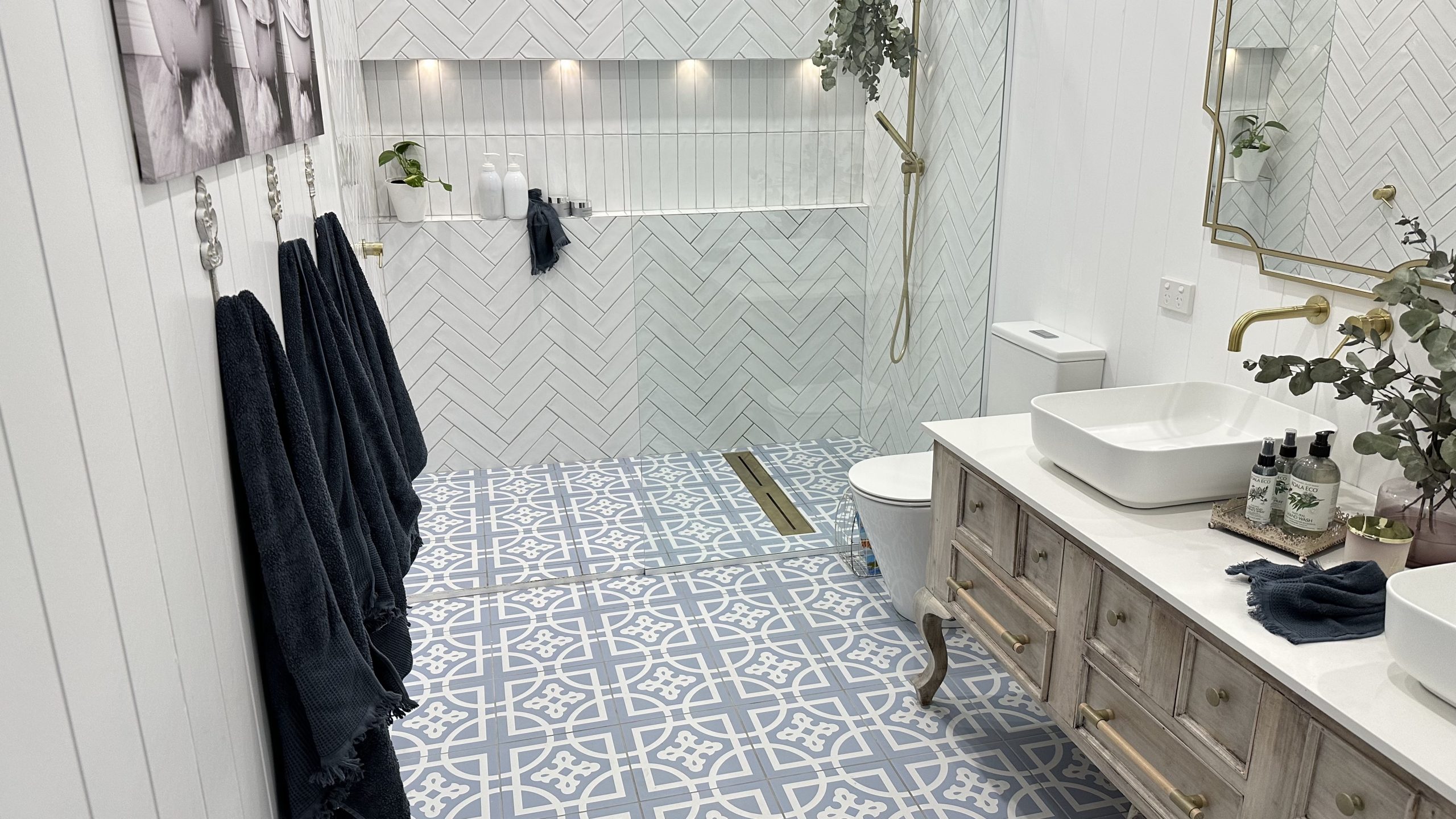 Avocado 50s bathroom to luxurious kids' space on a budget
After spending a decade flipping houses in the UK and America, Claire and Derek O'Connell moved back to Australia two years ago and are working on their own family home for keeps! They've recently completed their first bathroom featuring an amazing upcycled vanity! "The