It was the night we'd all been waiting for: auction night! And The Block didn't disappoint with the usual anticipation and stop-starting! And who would have thought it, Hayden and Sara, who ruffled so many feathers, ended up winning, adding the $100k prize money to their already impressive $545k profit! Not to be sniffed at! They sure had the last laugh!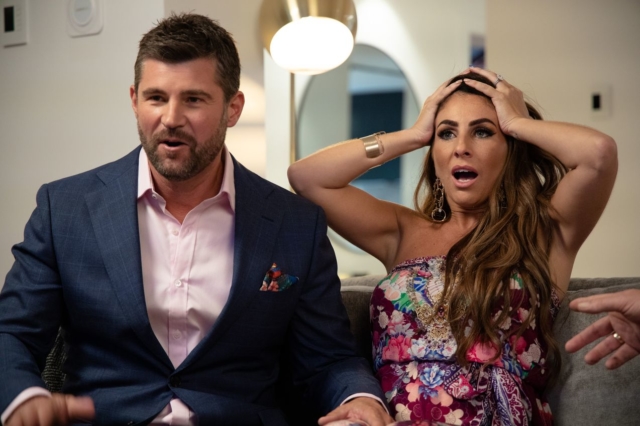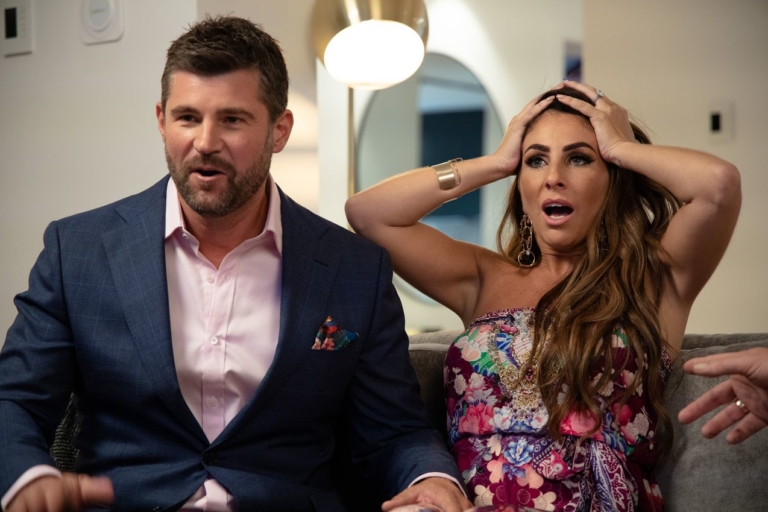 So, here's how it all panned out…
First up were KERRIE & SPENCE. Emotions were high with Kerrie in tears before things even started on the auction couch! Their reserve was $2,435,000. $2.4m was the strong starting bid from buyer's advocate Nicole Jacobs. Then it became a bidding war between her and fellow buyer's advocate Greville Pabst. Then Frank Valentic joined in on the action. Things slowed down and sped up and suddenly they were sitting on a profit above the reserve of $415k. Wow. Frank eventually won for his client at $2.85m. Kerrie and Spence were clearly delighted and in total shock.
Second up were HAYDEN & SARA, certainly not clear viewers' favourites this year! But like Scotty said, they sure made The Block more interesting with all that drama. Sara chose the auctions as the ideal time to announce her pregnancy and even did a gender reveal on TV! It's a boy! Their reserve was $2,475,000. Bidding started at $2.5m but was quick to slow. It looked like they were only going to take home $25k! But you know how these things work! When it got to $200k above reserve, Sara was happy enough, but it eventually shot up to $3m and $525k profit. And then kept going!  $3,020,000 and $545k. Sara couldn't contain her extreme excitement! Wow. Theirs was the only apartment to crack the three mill mark.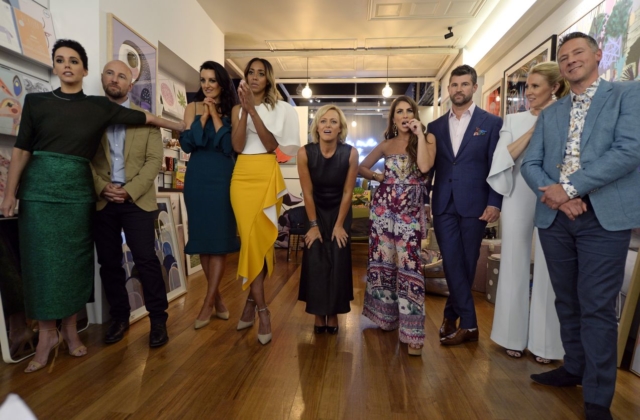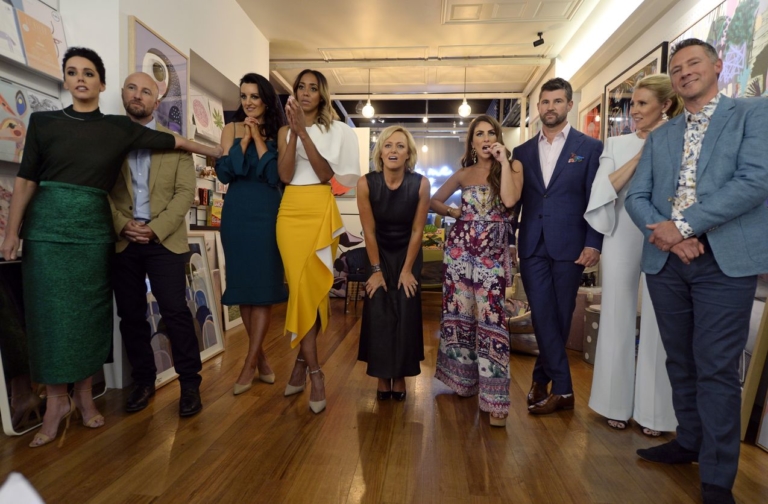 Next up JESS & NORM with a reserve of $2,650,000. And it really looked like it was going nowhere (I know, I know, I should know how it works by now, right?!). It was a slow bidding war between Greville and Frank. At the end it was going up just a few grand at a time until Greville won at $2,859,000 and $209k winnings for the couple. They were so genuinely delighted. How can you not love these two?!
Then came BIANCA & CARLA with a reserve of $2,690,000 and things were going super quickly! No messing around from their auctioneer, Damien Cooley! Ooh, it was nail-biting stuff with Damien refusing to take anything less than $3m after bidding hit $2,900,000. But he then took $2,925,000 and ended up at  $2,991,000 to Greville and a profit of $301k for the girls. Going fourth didn't do them too badly after all!
You couldn't help but feel nervous for last up, HANS & COURTNEY. You could see they were too, with Courtney in tears. And to cut a long story short, it went to Greville (again!) for $2,770,000 and $410k profit. And the buyers were sisters Rose and Yvette who originally owned the hotel too. Nice touch to end on!
What did you think of the results? We'll have auction commentary from Greville Pabst, who cleaned up for his clients, later today!