Well, Amity does anyway! Yesterday I was very excited to be invited to have a look around the partially renovated The Block All Star terraces in Bondi. What a treat! Four couples who didn't win their series (but perhaps should have) are back for this special version of the show, which will be aired on Nine after Christmas.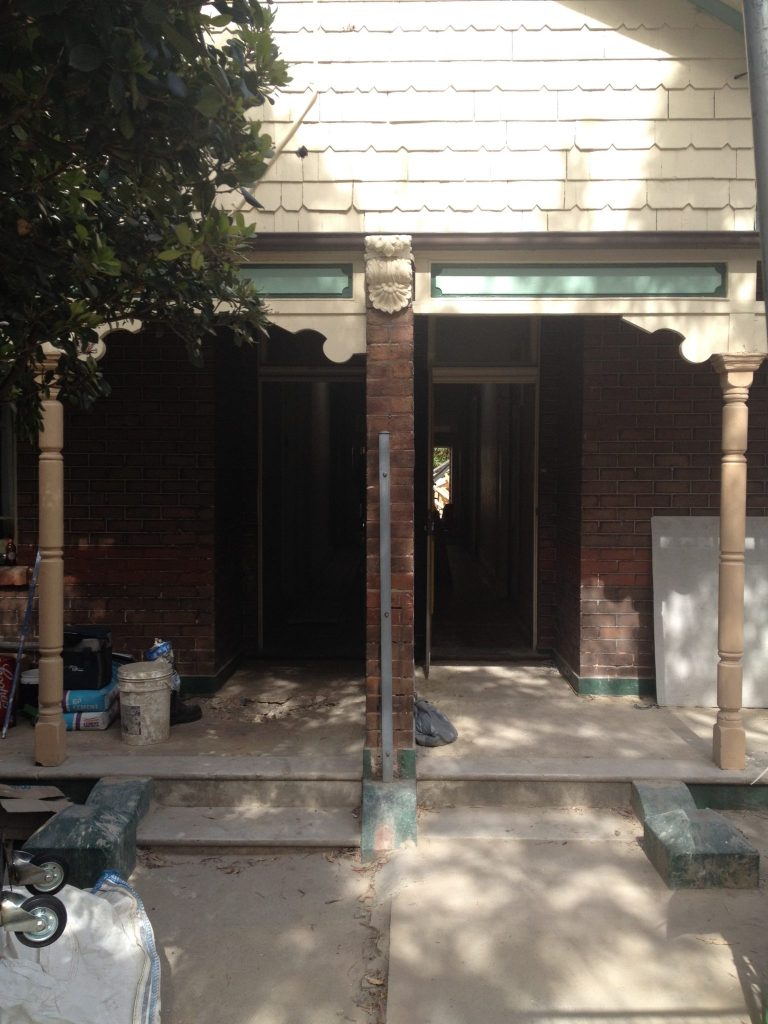 I met all but one of the contestants yesterday, shook a lot of dusty hands and had a look inside their homes, four weeks in. They've completed two bedrooms and a bathroom and are onto their lounge rooms this week. Never have I seen such contrast between the untouched rooms in the run down heritage homes and the brand new restored and renovated. And I was really impressed with what I saw. The bathrooms in particular were really great and made me bemoan the fact I don't have a bath even more than usual…
Amity and Phil, who appeared way back in season one (before I even lived in Australia, almost a decade ago!), have had a long break from renovating but Amity's clearly loving being back in the thick of it. She showed me around their house with great enthusiasm, explaining the reasons behind every choice and the restrictions involved with renovating the heritage homes. I was very flattered to hear she loves Interiors Addict and got lots of ideas for product from researching on this blog. 
Tradies Mark and Duncan (season 3) certainly have a distinctive and brave style and have brushed up on their styling skills since they were last on the show. Josh and Jenna (season 4), the youngest contestants in the show's history, were as friendly and enthusiastic as I expected. Good to know Josh follows me on Twitter. I can't wait to tweet my way through the next series!
Last but not least Dan and Dani (the only one I didn't get to meet as she busy out sourcing), who haven't really had much of a break and return to reality since season 5, are back and no doubt more competitive than ever!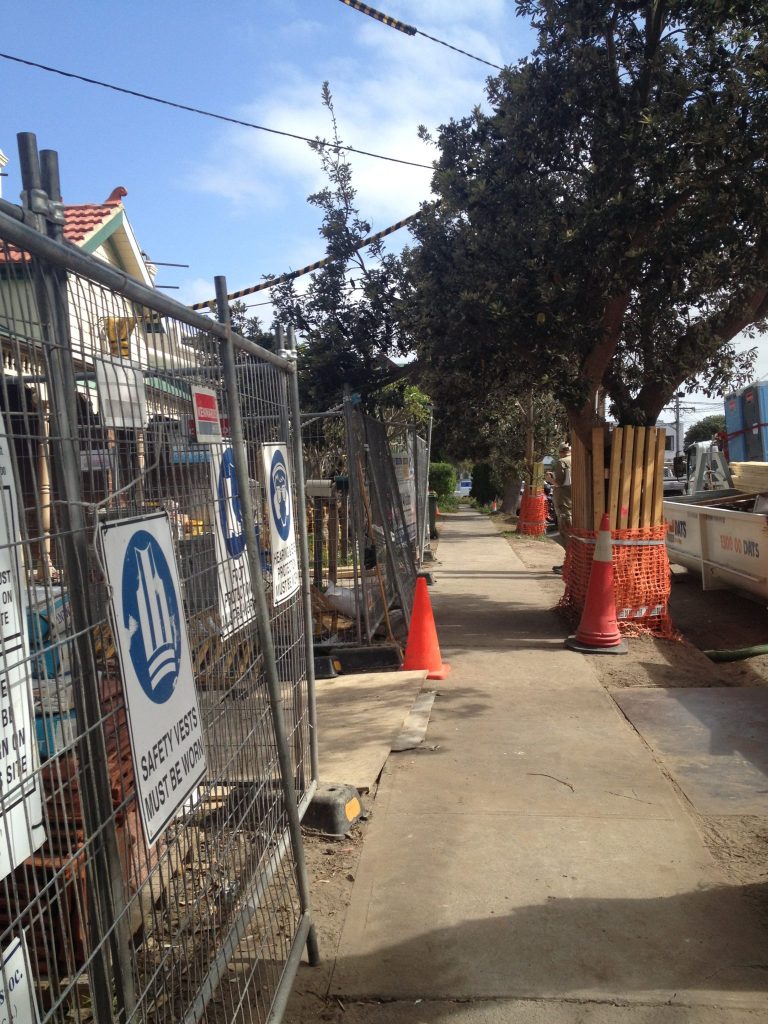 I wish I could tell you more but that would spoil it for you!
Once finished I'm pretty sure these Tasman Street terrace houses are going to sell for a small fortune. It's a quiet, wide, tree-lined, family-friendly street, a five-minute walk from the beach, with ocean glimpses from the back yards and, if they were to build up, who knows what the views from upstairs could be like. Conveniently for the producers, most of the homes were owned by the same person.
As for the judges (last year's were Shaynna Blaze, Neale Whitaker and John McGrath), the line-up hasn't been 100 percent confirmed on the record yet but I hope to be able to share that with you soon!
Filming of the next 'regular' series of The Block will begin early next year after this one wraps up. It's looking like a big year for Blockheads!
Who is your favourite to win from the all star cast?