Everyone approached their spaces slightly differently on The Block this week but all but one had a home office alongside their bedroom. And nobody can argue how important they've become! Finally, Sarah and George got their first win (hooray!) and it was last place for former favourites Jimmy and Tam.
Let's recap!
Harry and Tash | 28/30 | Second place
The judges loved the home office and how it reflected nature outside and thought it showed great restraint. The paintwork was heavily criticised, but that was all.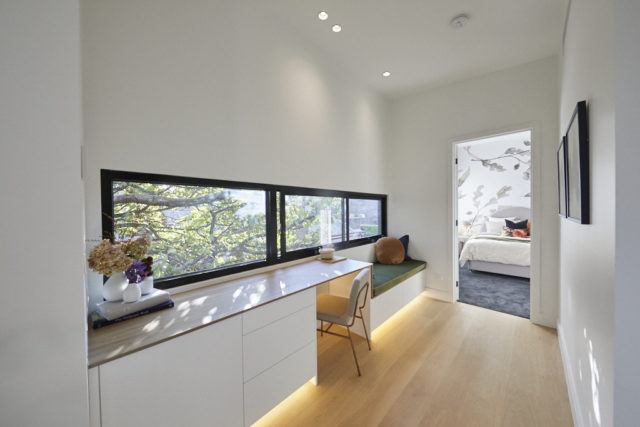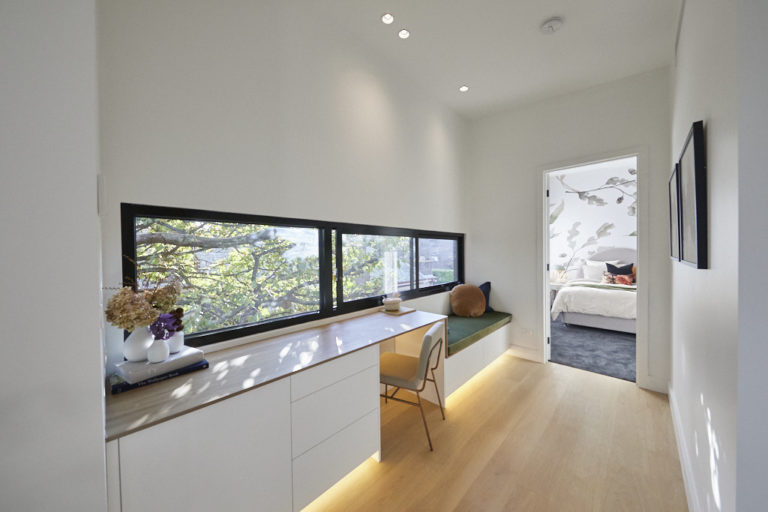 Into the bedroom itself and Shaynna said it was stunning. Darren said the corner must have been really hard to work with but that they'd managed to make it a great feature. "It's a really good, private, useful adult space."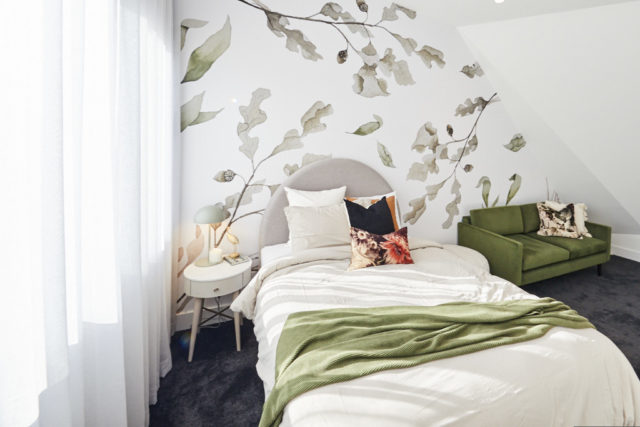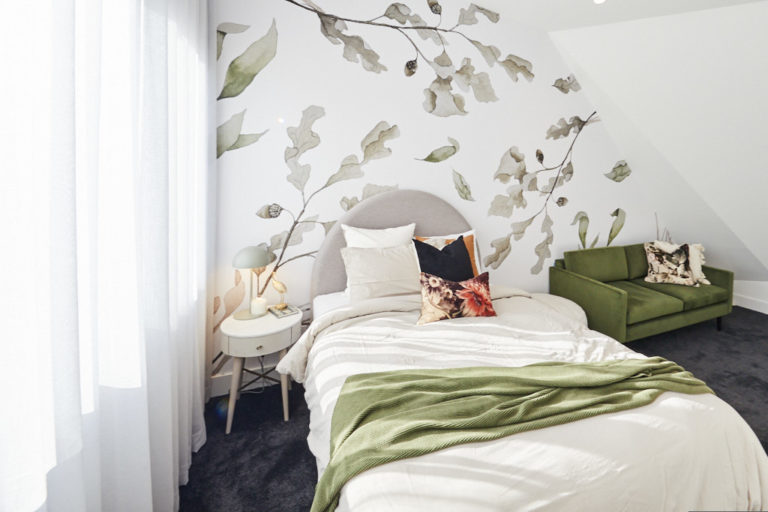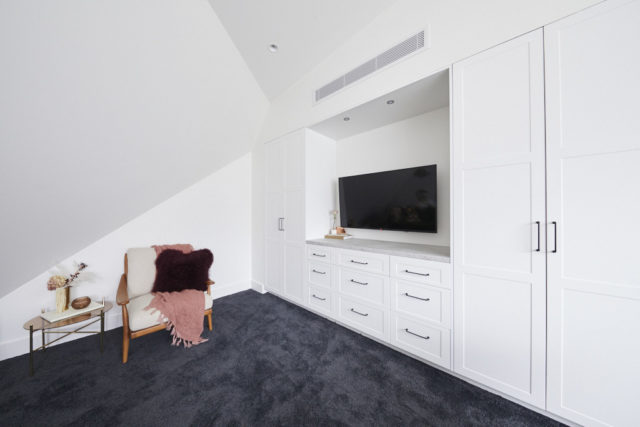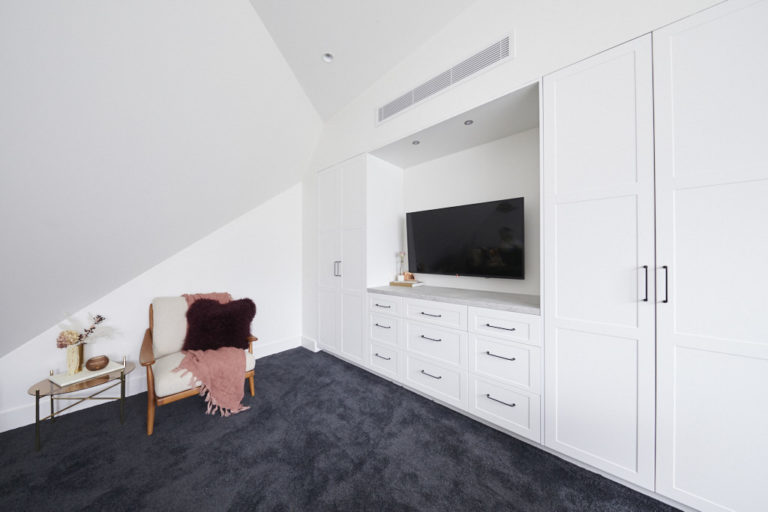 Neale said demonstrating multi-use was really important from a real estate perspective. Shaynna said: "This house can grow into whatever the family wants to throw at it."
Darren and Neale loved the sheer curtains too. "We feel the joy and brightness and life that's in this house. Harry and Tash have hit their stride." Shaynna said paintwork aside, the room was flawless and they were peaking at the right time!
Picks to buy: Fern Siebler artworks | Dior Catwalk coffee table book
***
Sarah and George | 28.5/30 | Winners!
Sarah and George finally got a win for their upstairs rooms that included a work from home space, a powder room and a kids room.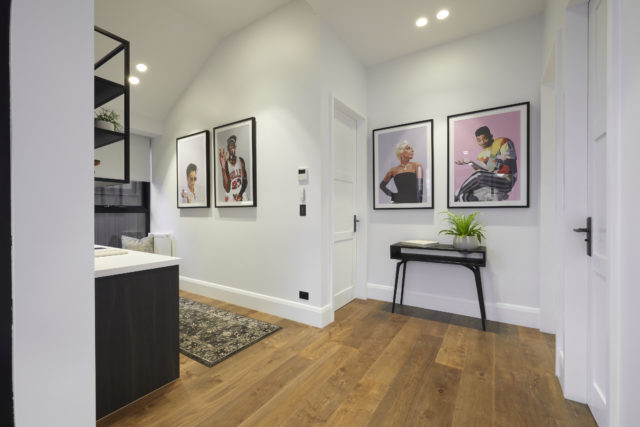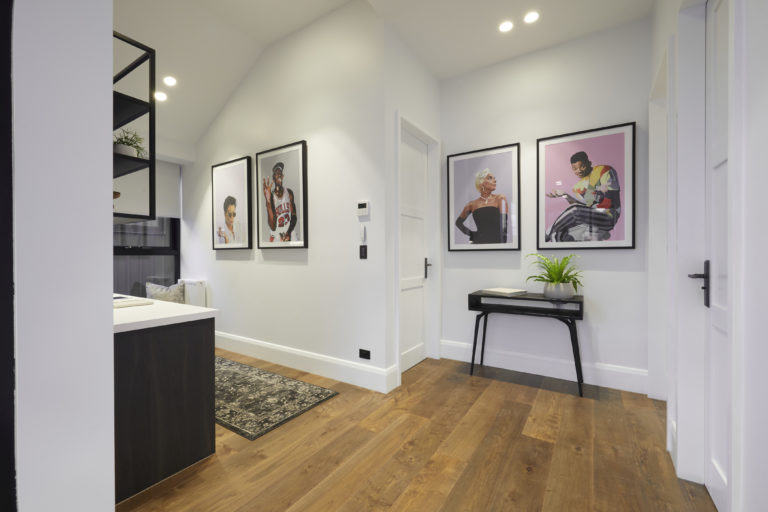 Shaynna loved how spacious and bright the hallway was. She thought their last study was claustrophobic but liked this one much better. Neale loved how it had been styled. Darren said the attention to detail in the finishes was great.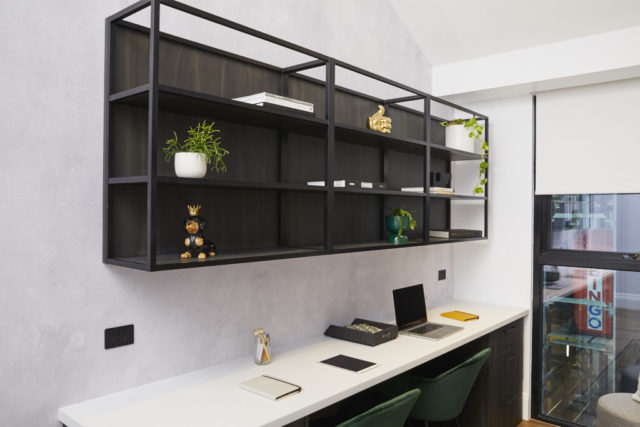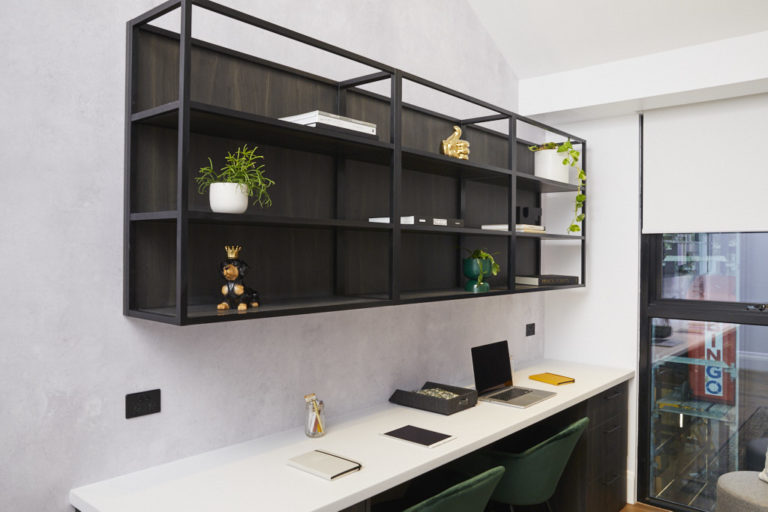 Into the powder room. Darren said the matching floor and wall tiles were impactful in a small room. Neale loved the little black sink but thinks they could have had more fun with the room, and created more contrast.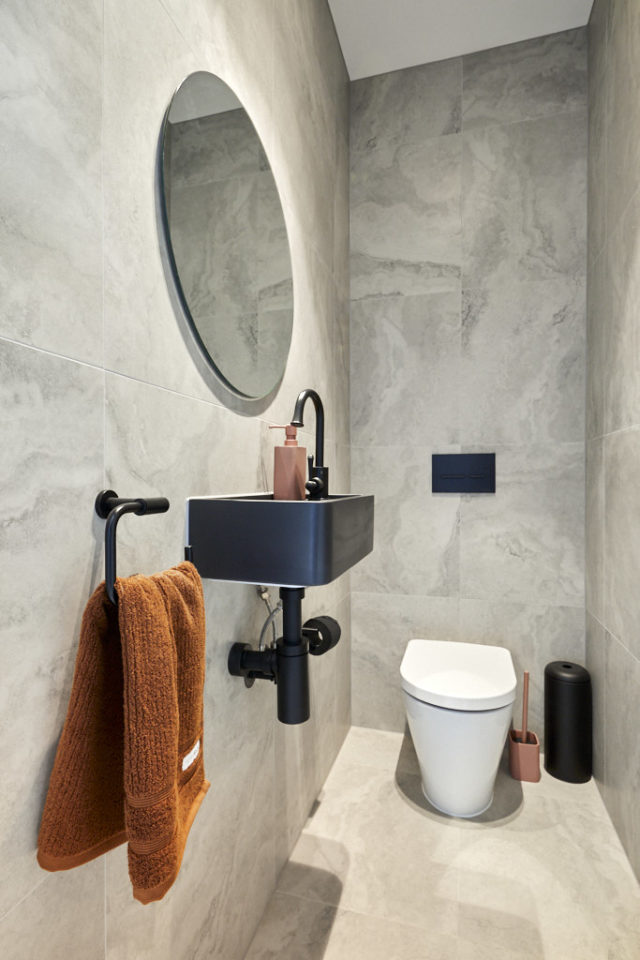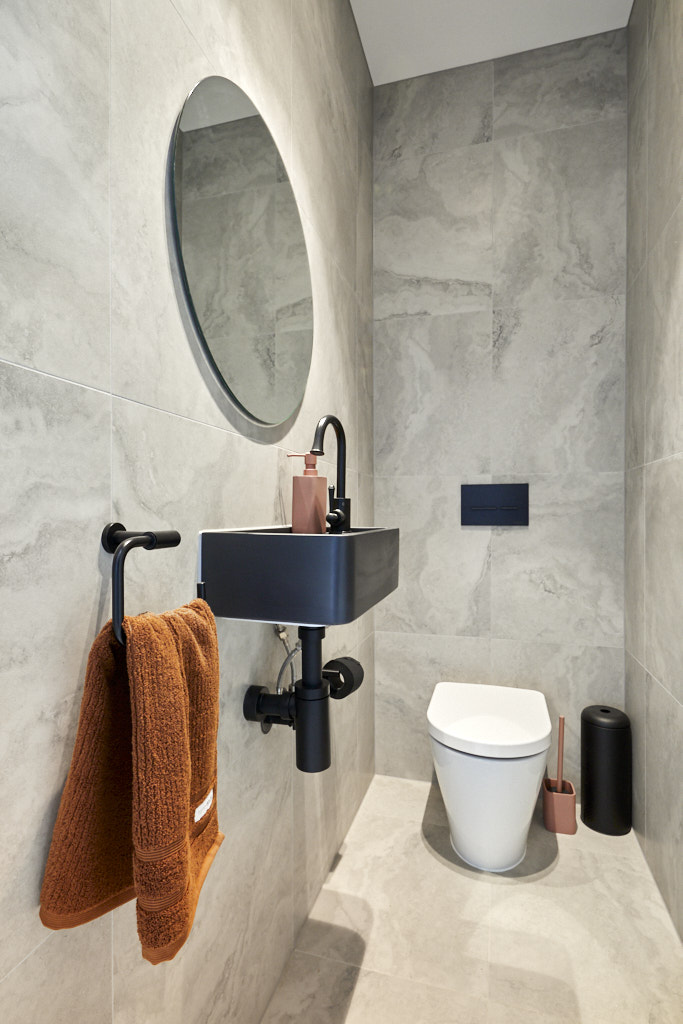 Into the kid's room and that's where they got really excited! Darren wanted to be a little kid again! "When you're going to do a kid's room, go all the way," Shaynna said.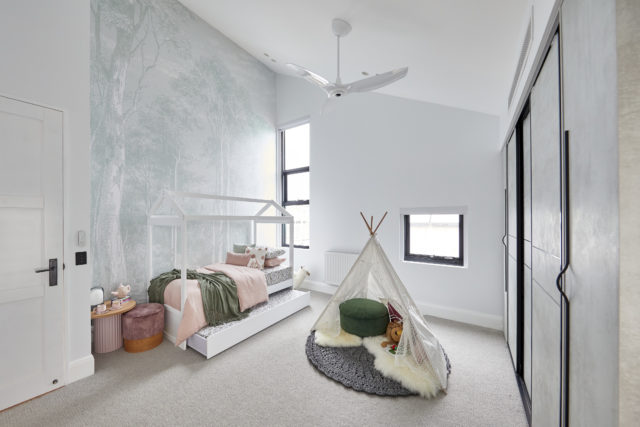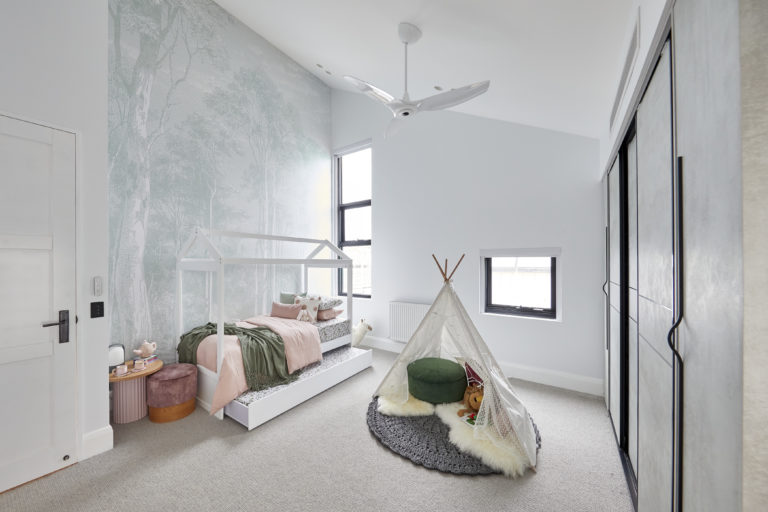 Neale thought it was very clever because although it was beautifully styled as a kid's room, it could easily become something else. "Everything they've chosen is so right. It creates a wonderful sense of whimsy and emotion. There's something very childlike about the mural but it could also work for an older child or an adult."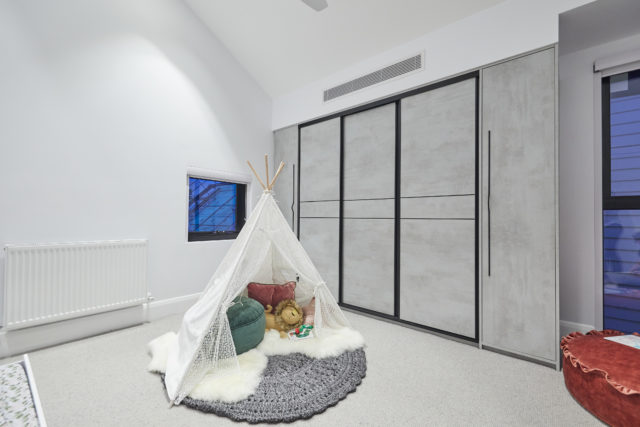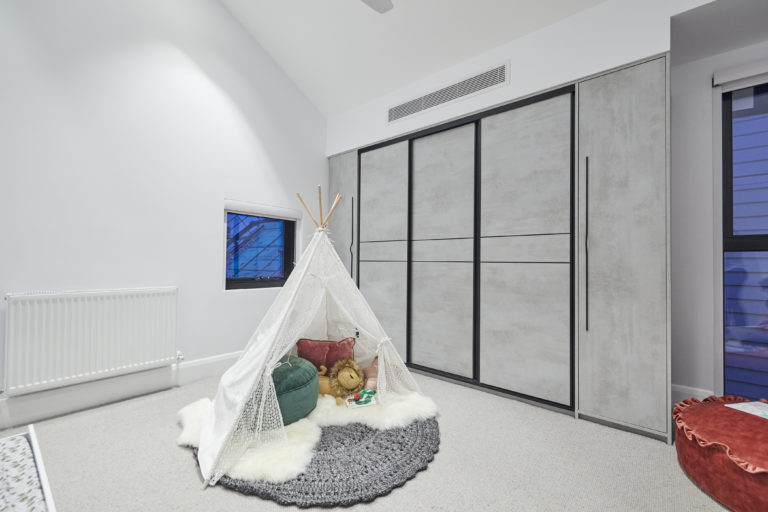 "This whole level works," says Shaynna.
Picks to buy: Kids' lace teepee | Upholstered console
***
Daniel and Jade | 27.5/30 | Third place
The South Australian farmers had a different space upstairs to everyone else; as well as a third bedroom, they had a secret attic that can be used for storage.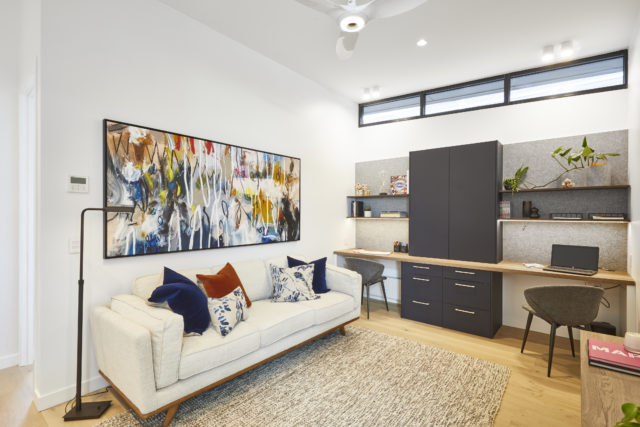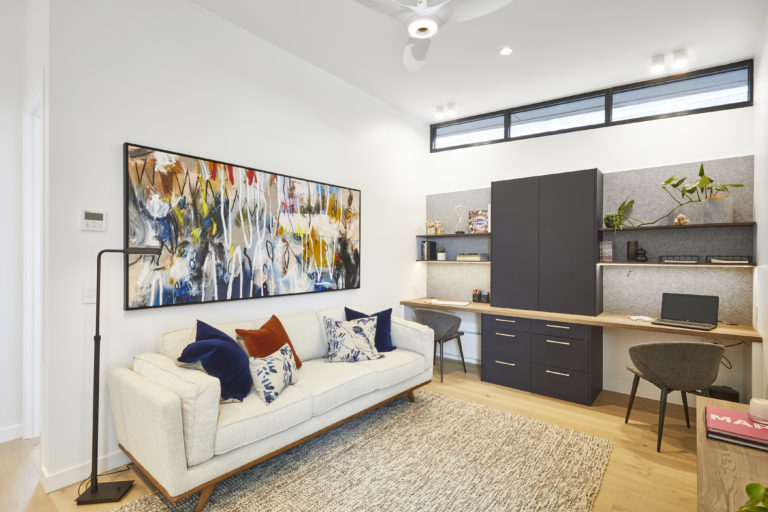 Shaynna loved how large the study/rumpus room was. Darren loved the multipurpose room. Neale said it was a very thoughtful design.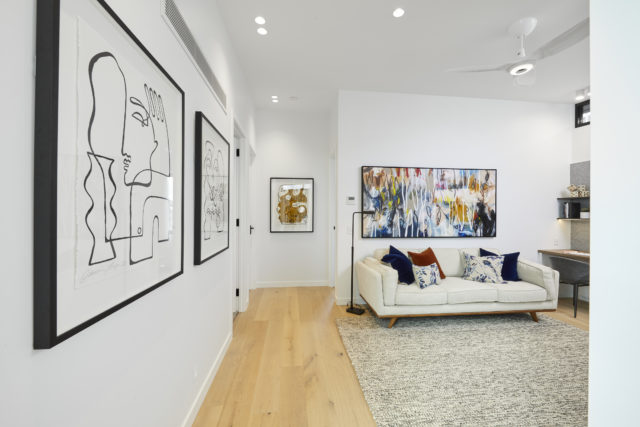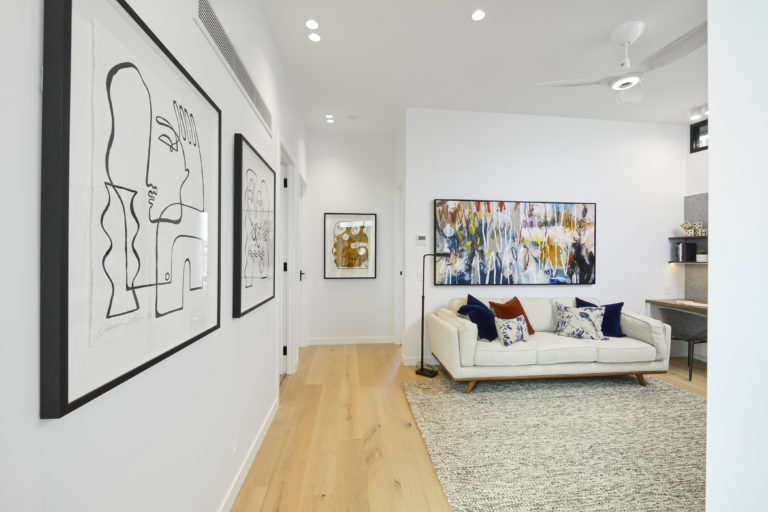 But Shaynna felt the styling wasn't quite right and the couch was a little too stiff. Neale said it didn't have the emotional pull of the previous two rooms but buyers would see it as a real value add.
The judges all loved that there were five bedrooms in the main part of this house. "There's no doubt this adds massive value," Neale said. Shaynna loved the wardrobes. Neale said it was a useful room for a guest or you could use it as an entire floor for the kids.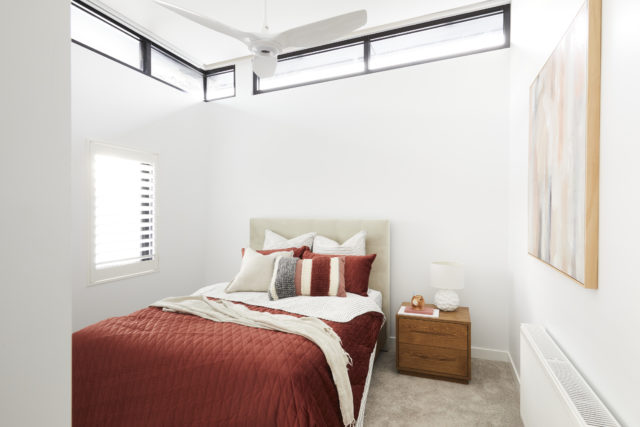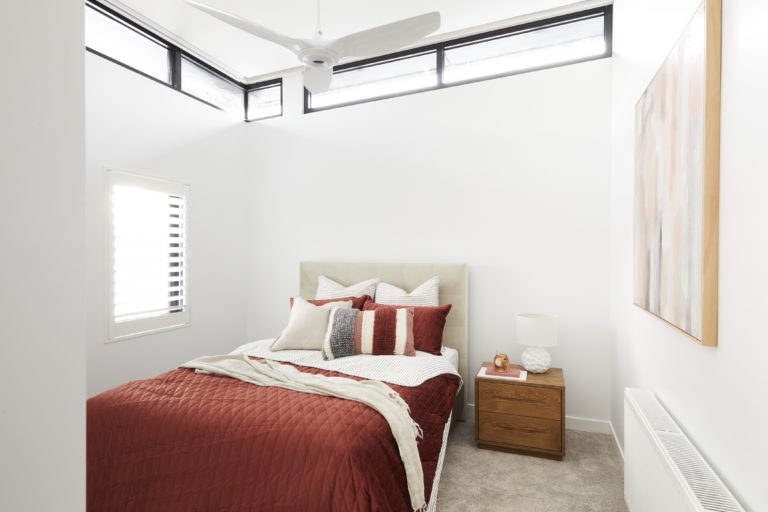 Then they found the secret attic! The judges said they'd got the most out of every spare inch of their home.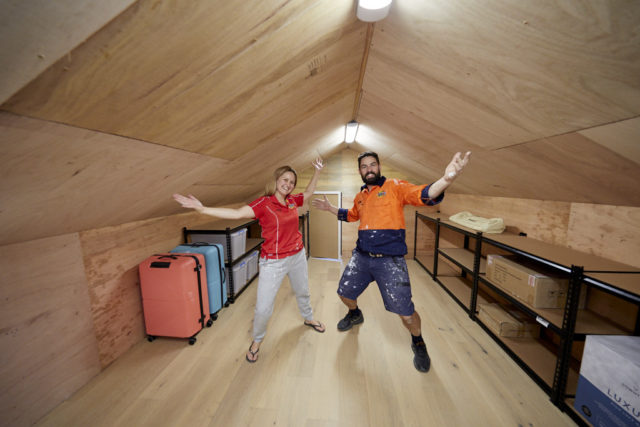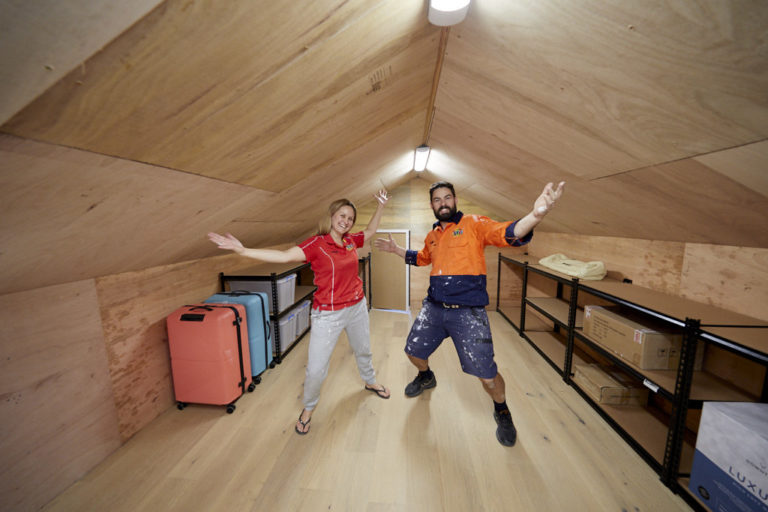 Pick to buy: Octavia Tomyn art
***
Luke and Jasmin | 26/30 | Fourth place
Darren said the big hallway was a real bonus. They loved the barn door and hardware but hated how it was mounted and thought it needed a brass handle too. Once inside though, there was a lot to like! Shaynna said the styling was superb. Neale said there was a feeling of luxury and elegance. Darren liked how the room was an office/TV room and much more conducive to watching TV than in the last house with its big comfy modular.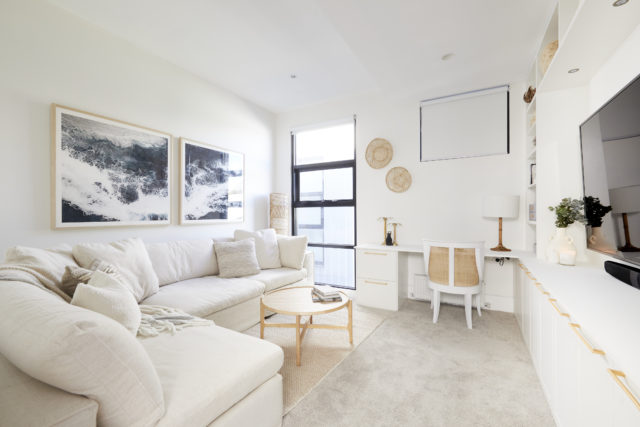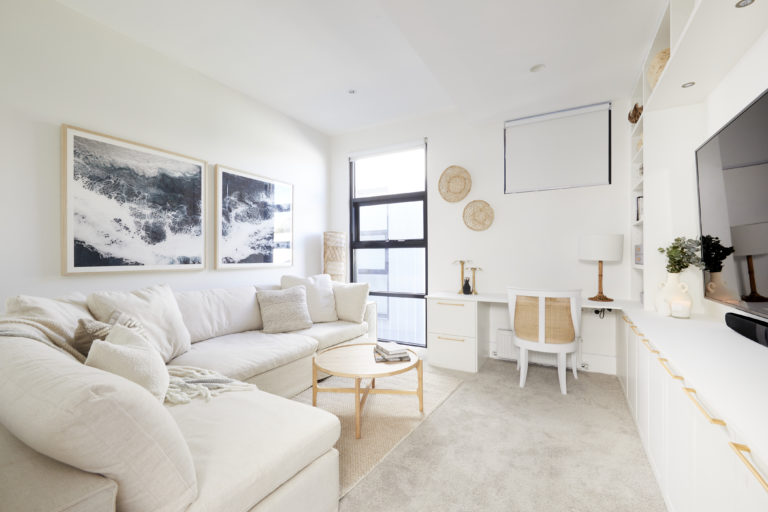 They said it felt modern and coastal and right on the money. Shaynna thought it was a shame they hadn't used plantation shutters. And then Darren noted the bottom drawer didn't open properly. But overall they were impressed.
The hallway paintwork needed a lot of attention. But once into the bedroom, they were happy again. Neale loved the green VJ wall and the rattan bedhead. Darren loved the lights on the VJ. Shaynna thought the bed could have been styled better and wondered why they didn't choose brass handles for the wardrobes.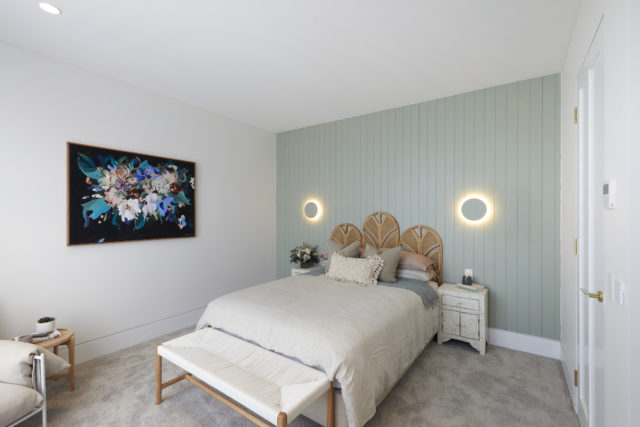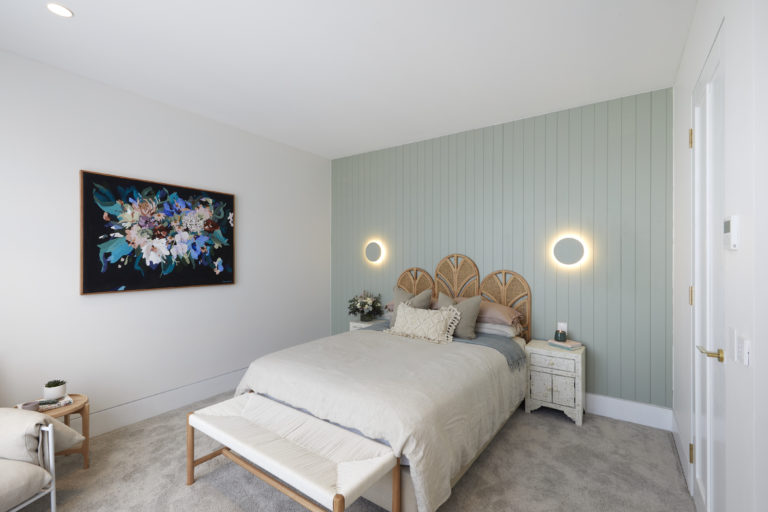 "The standard this year is so high that we are nothing the imperfections," Neale said. Darren felt the rooms had great emotional appeal.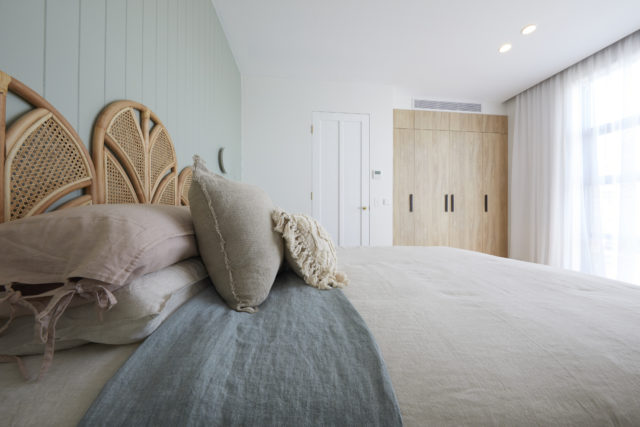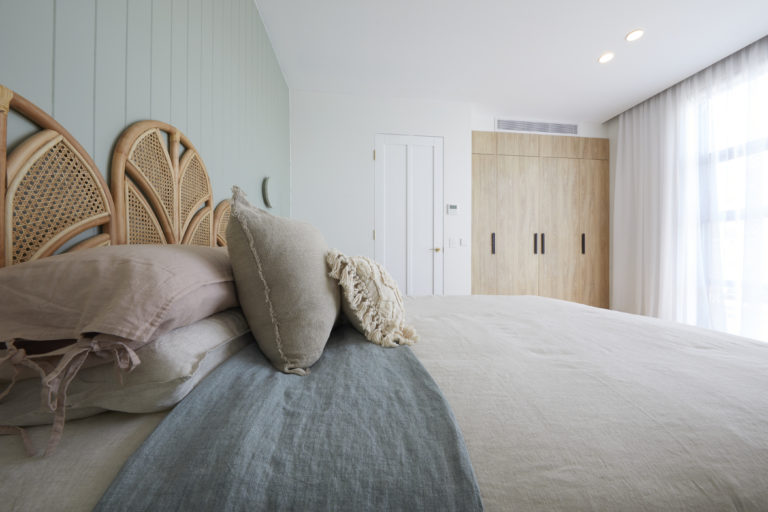 Picks to buy: Brass clam shell | LED wall lights | Barn door hardware
***
Jimmy and Tam  | 25.5/30 | Last place
The judges loved the "epic" pocket door. They loved the little TV space although the TV was way too high for the sofa. Neale thought not having an office even suggested was a mistake.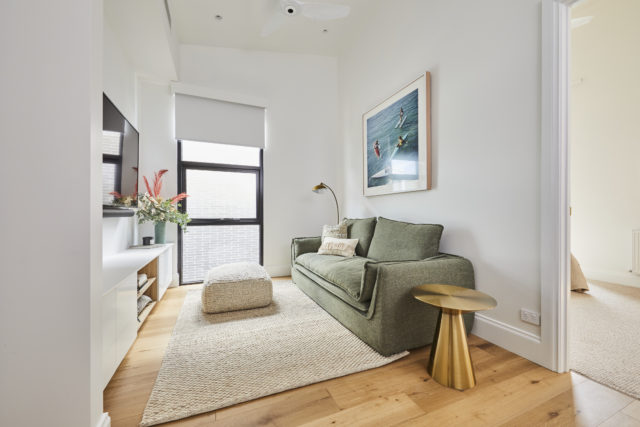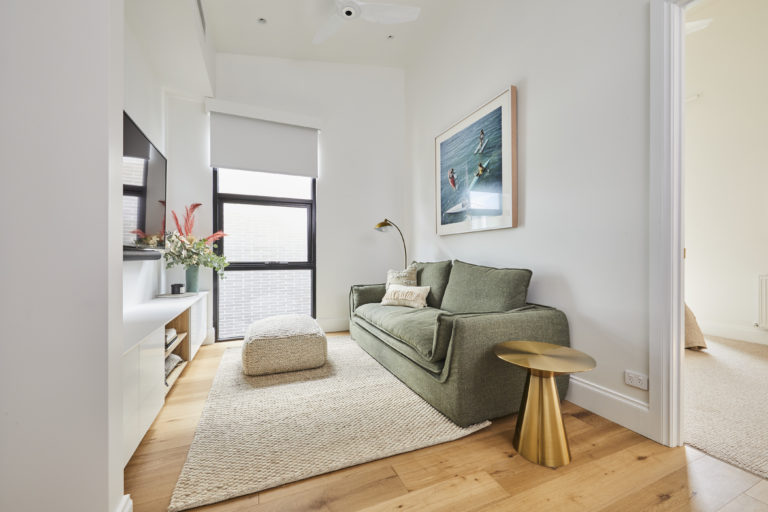 Darren did love the joinery, the sofa and the colour palette. Neale said it wasn't really tugging at his heart strings. And Shaynna said smart spending was starting to look a bit stingy!
The bedroom though was a success. Shaynna said it had a sense of luxury. Darren said it was gorgeous and he loved the materials palette.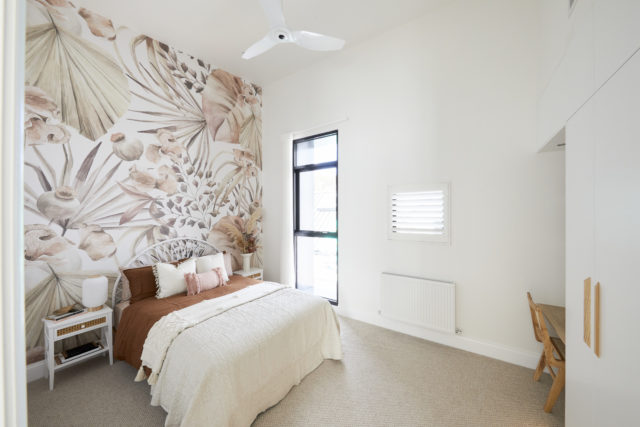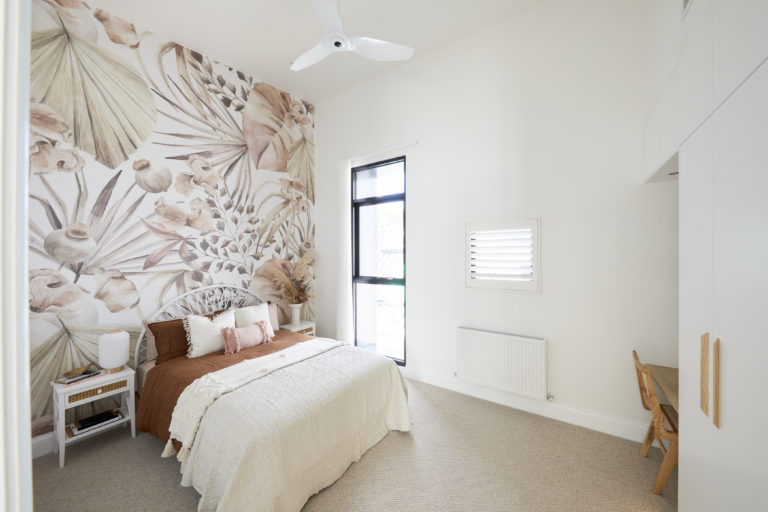 Neale hated the dried floral arrangement and said it was "funereal in its ugliness". He admitted though that the colour palette was gorgeous. "They've made brown look beautiful, they've made brown sing."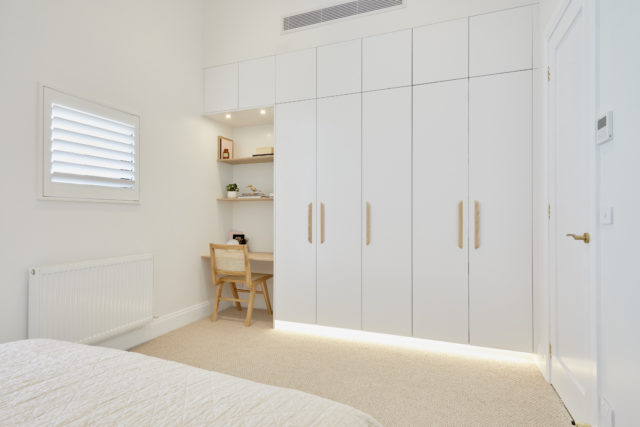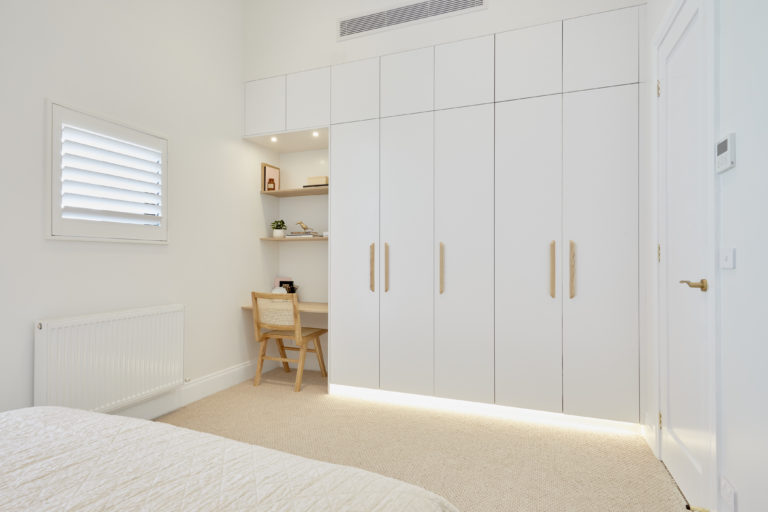 Lastly Neale said if they weren't planning a study in their studio apartment they had made a big mistake and that they had to have one.
Picks to buy: Slim Aarons framed prints | Brushed gold side table | Satin brass door handles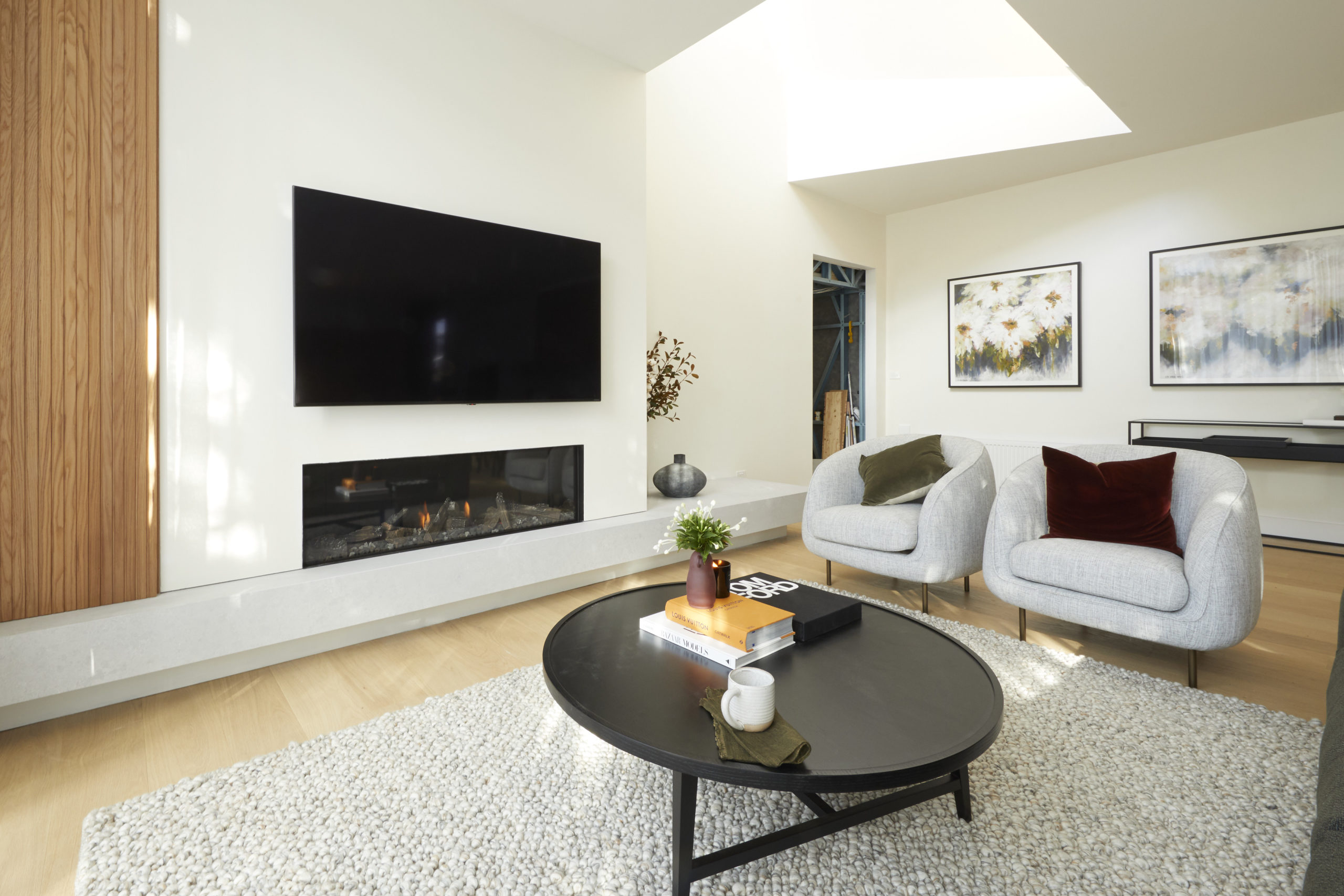 The Block 2020: living/dining reveals
Finally, we got to see how the main open plan living/dining/kitchen spaces come together as a whole! There were mixed reviews from the judges last night but Harry and Tash…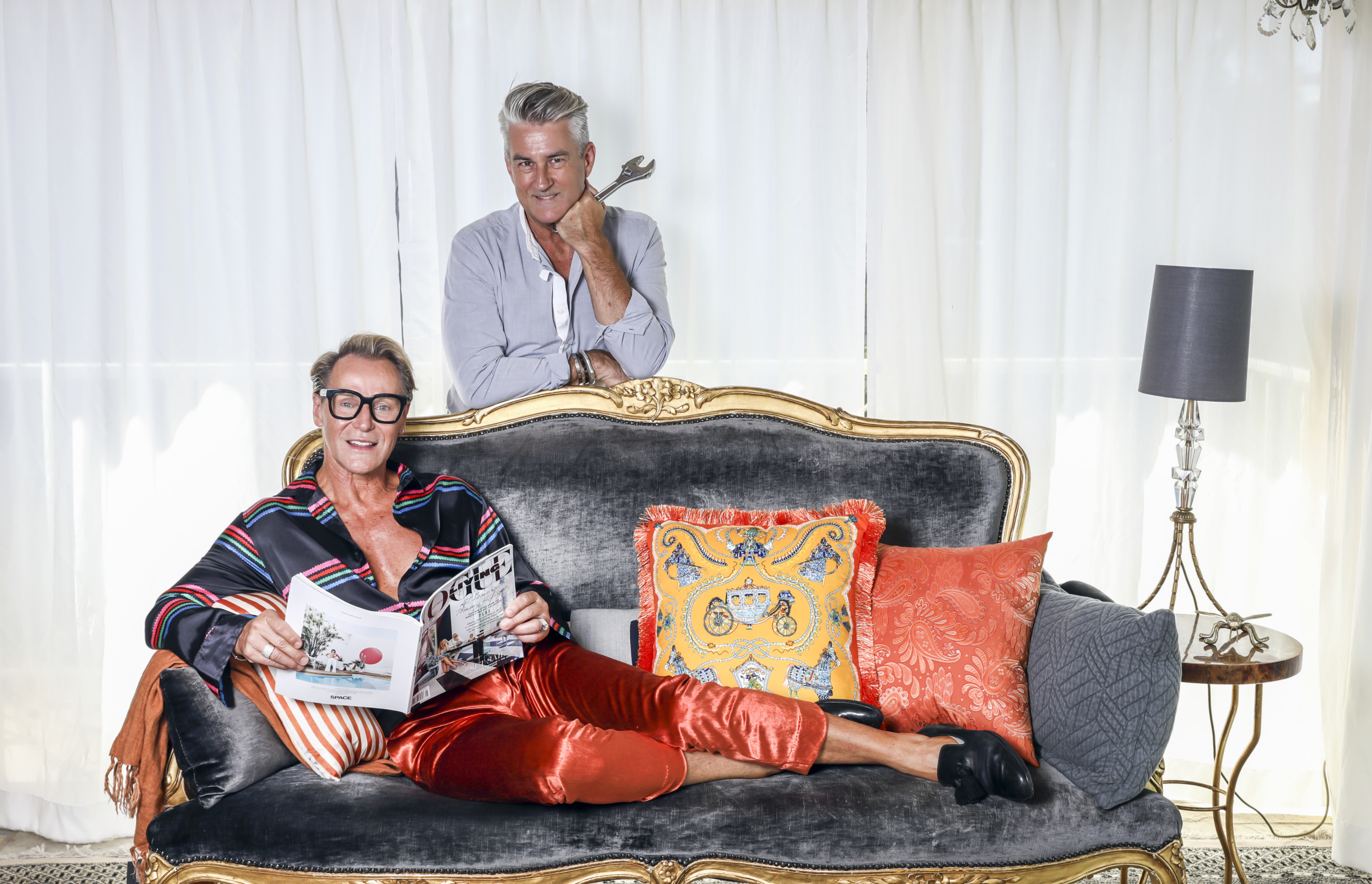 Who will win The Block 2020? Mitch and Mark weigh in.
Last year's flamboyant The Block contestants Mitch Edwards and Mark McKie, are back this week to share their thoughts on who has the best chance of winning the show come…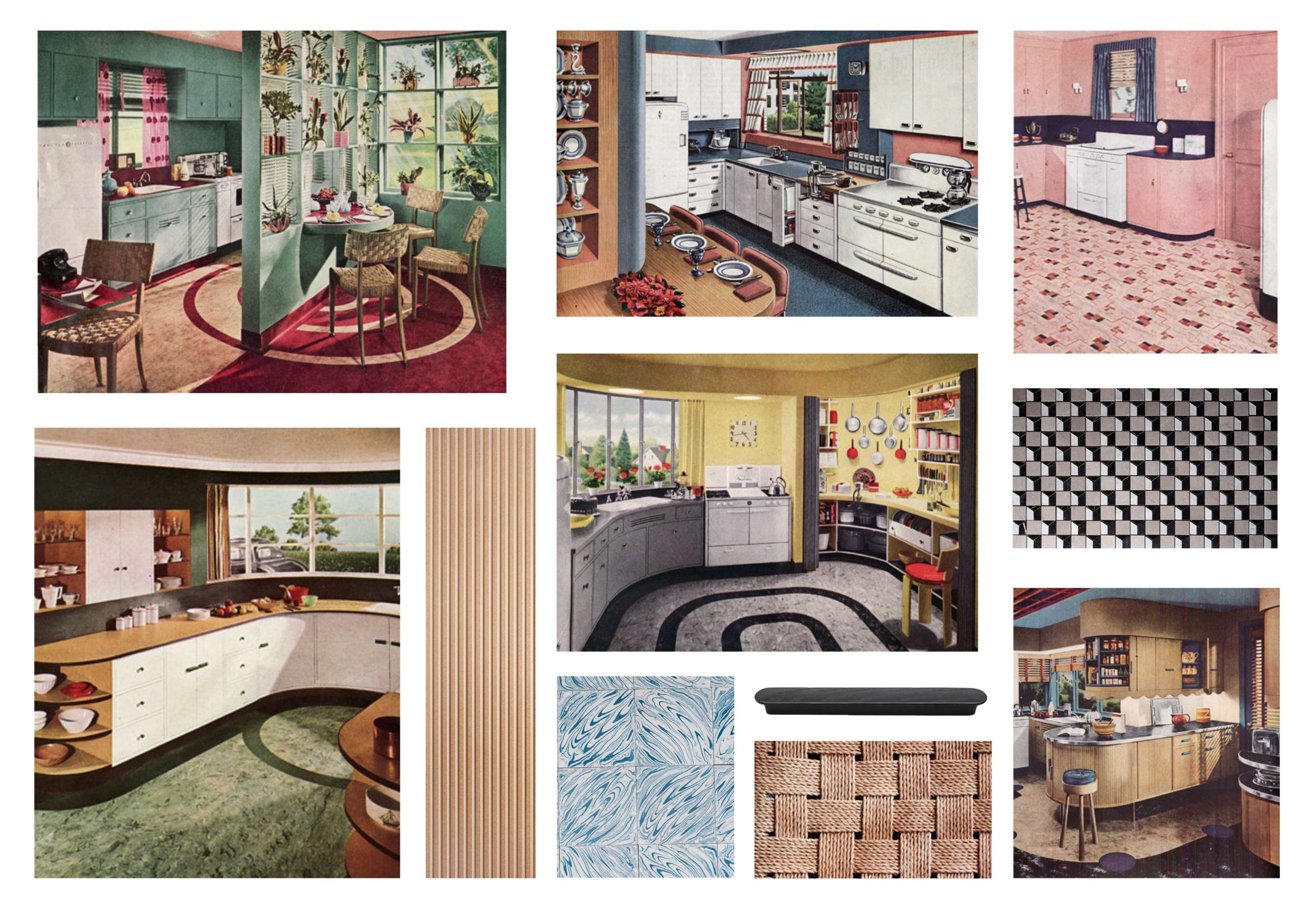 The Block 2020 kitchen week: What Would Jono Do?
Kitchen week is always one of the biggest on The Block. They say kitchens can sell homes and as someone who likes to cook a lot, I can definitely relate…