Kitchen week is always one of the biggest on The Block. They say kitchens can sell homes and as someone who likes to cook a lot, I can definitely relate to this.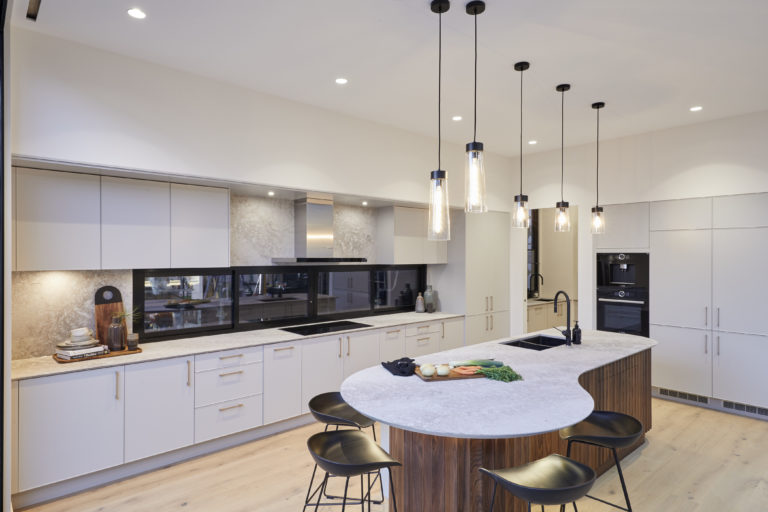 The Block kitchens are famously kitted out, from the winning Gaggenau prize pack to butler's pantries as big as small apartments, it's always a bit of spectacle and flash. This year there's been all the emphasis on creating a period home for a modern buyer but I have to admit, I wasn't seeing many features or even slight nods to specific eras.
But, like each week, I'm not here to judge, I'm here to provide some insight into what I would have done were I to approach these rooms. I went down a huge rabbit hole of vintage kitchens this week so join me as I explore what are some of the key features of the era and how you can update them to a modern day home.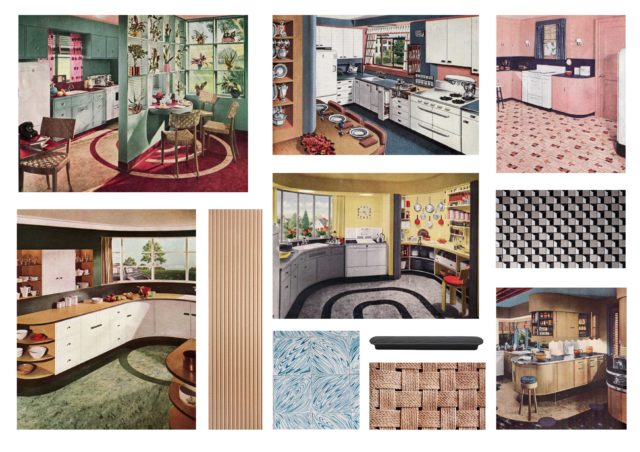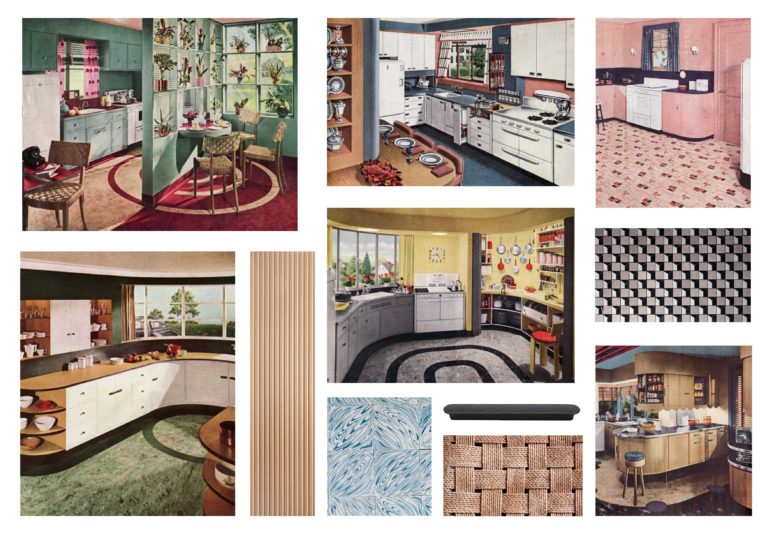 This week, I'm going to focus on two eras, the 1910s and the 1940s. I'm mainly doing this as so many hallmarks from these particular eras carried through going ahead and you can see the influences right through the 20s and 50s. 
Starting with 1910, previously in history in larger luxury homes, the kitchen was not a space on show. It was tucked away at the back of the house, or even the basement where the staff would attend to meals. Working class families would have smaller spaces for their kitchens but as running water became available to houses, the modern kitchen space as we know it started to take shape. There were the main players we see nowadays–cooktops, a sink and an icebox that would eventually become a fridge–but benchtops, islands, built-in cupboards were all still to come.
Furniture was freestanding, things were stored in cabinets, it was still part of the era to have handmade furniture and the kitchen was no different. Sinks were often mounted to the wall with two legs at the front, again, echoing that look of a piece of furniture. And whilst a bench top or island as we know it wasn't in the picture, there would often be a freestanding table that was a work surface but not for dining.
Surface wise it was pretty simple. Floors were tiled in simple, period patterns or just left in a plain square tile. Lots of timber, porcelain and steel were used throughout. To update this into a modern home, it is easy enough to keep the tiles simple, a plain white square, as I've done (below) at my farm house, paired with a timber bench and dark cabinets. We don't use kitchens the same way they were back then but visual cues in materiality can help act as a nod to the era. A large, porcelain butler's sink would work beautifully and detail on drawer and cupboard fronts would lend to the handmade timber furniture look.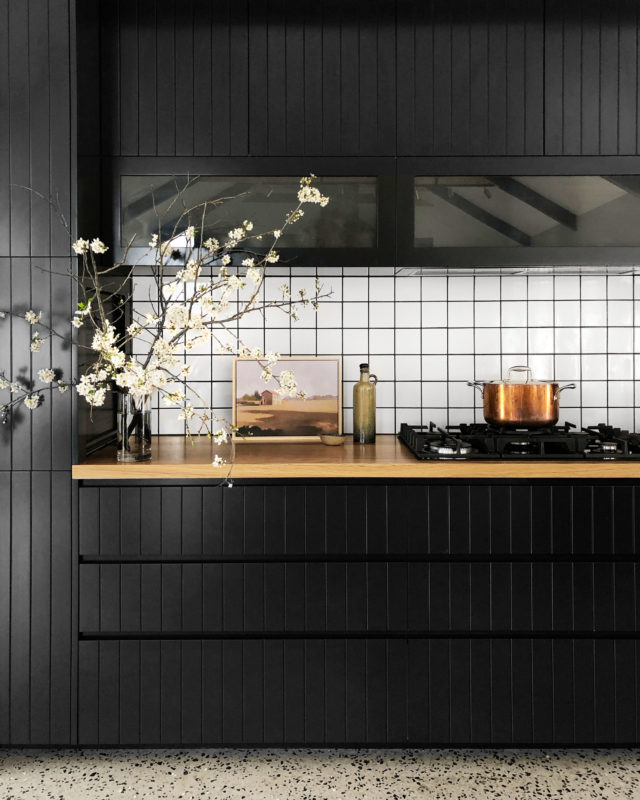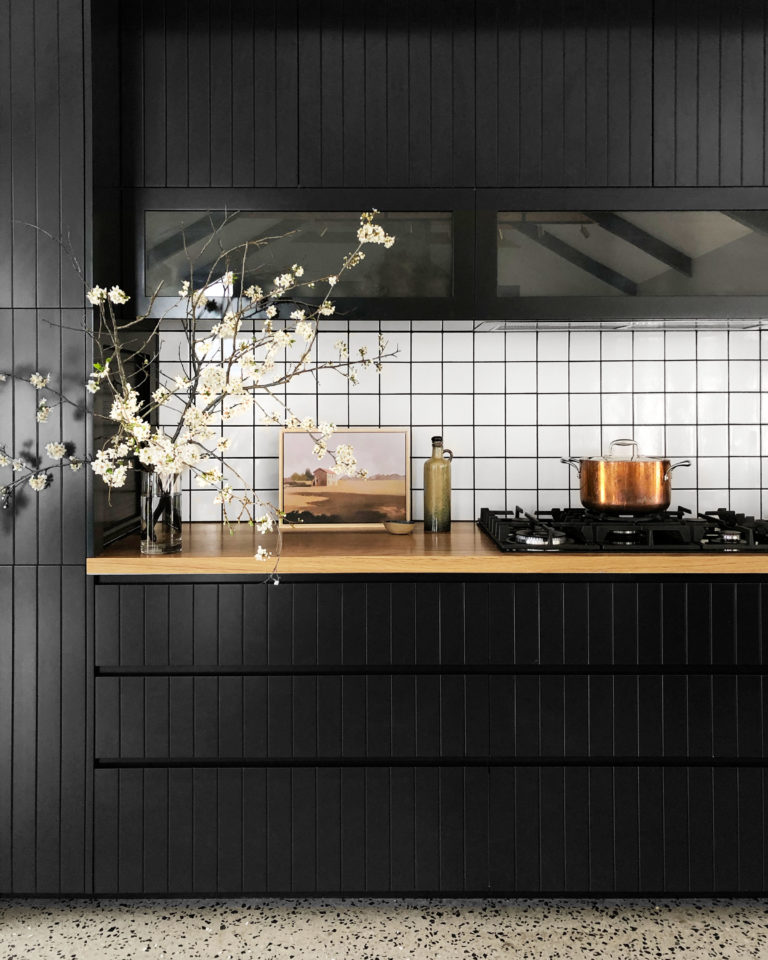 As our habits at home changed, so did our spaces and the kitchen started to slowly become a more communal space for the family. The eat-in kitchen would start to appear in the 20s, with built-in seating and banquettes popping up in corners of the room. The evolution of kitchen design came with overhead cupboards, bench top surface for preparation and eating, fridges, and other mod cons that are still prevalent today. Curved bench tops were all the rage! A note for the two teams battling it out for the curved island!
The materials and colours that were in these kitchens were also becoming more personal, more experimental. Since the introduction of linoleum floors in the early 20th Century, they were being pushed to the limits with patterns, shapes and colours. There are some really great examples on how these shapes and colours could be updated for a modern home. With progress in our own kitchen tech, coloured laminates and engineered stone have given greater ease to add personality into the kitchen.
The contestants may not have delivered era appropriate, or even inspired, kitchens in the way I would have loved to have seen, but they definitely produced kitchens that will sell their homes come auction day. And whilst it's easy to play it safe, in a $3 million home, I don't think any buyer would be turned off by an incredible, well thought out designer kitchen! 
For more on Jono | Follow him on Instagram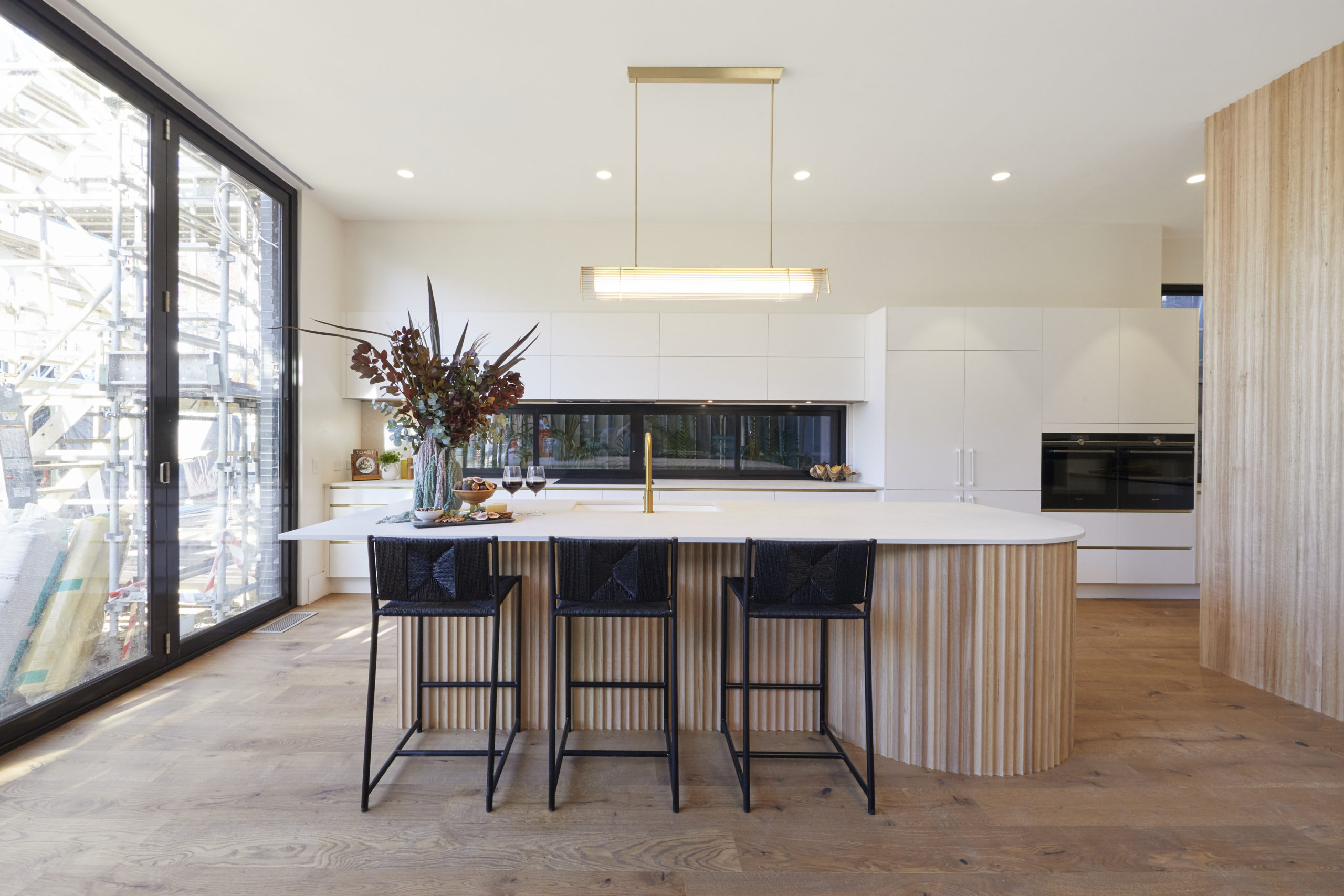 Daniel and Jade get first ever win in kitchen week on The Block 2020
Daniel and Jade bagged their first win in kitchen week after using their extra gnome point. It was a very competitive kitchen week on The Block, with high scores and…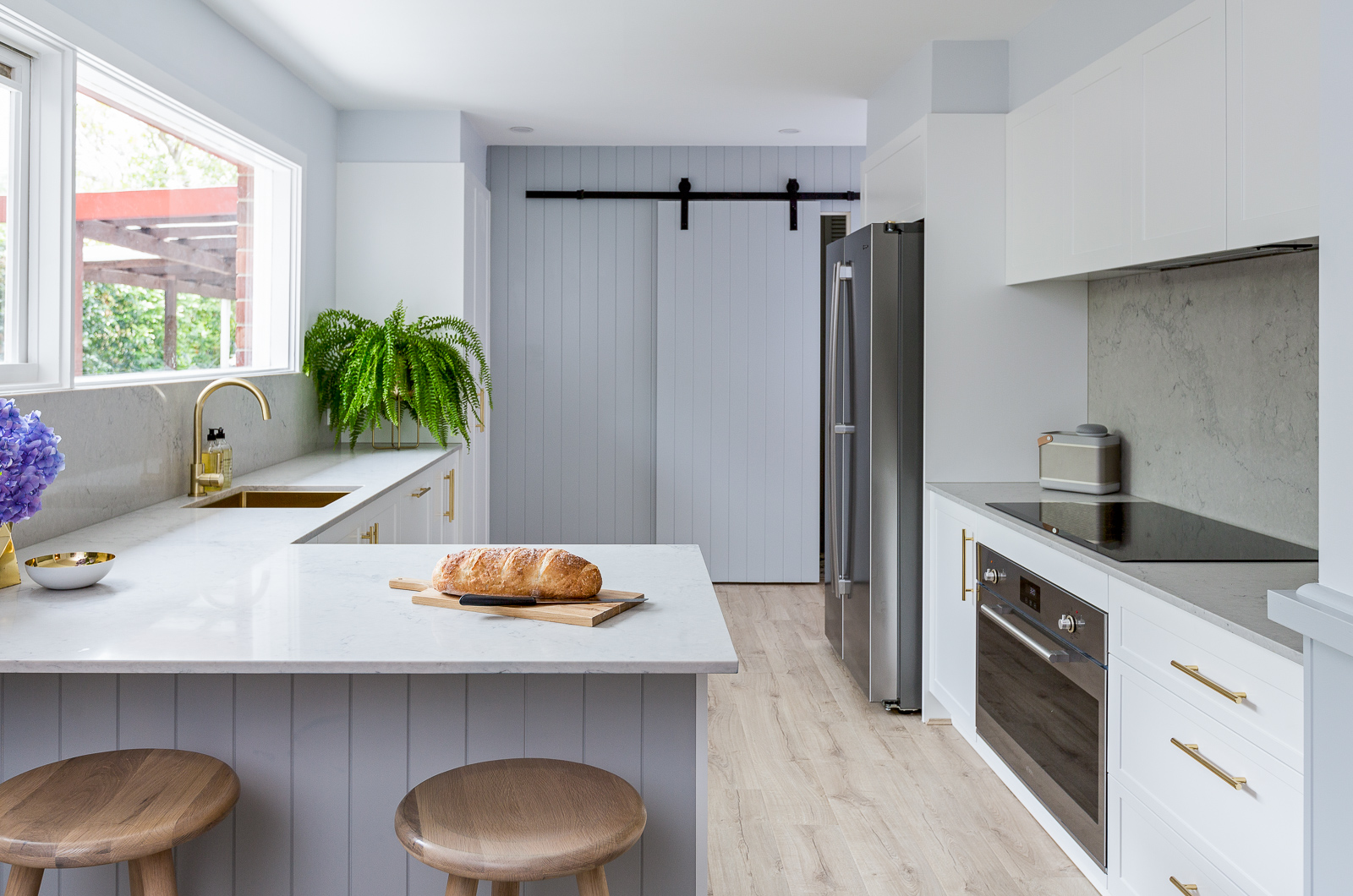 The big kitchen reveal
Photography by Jacqui Turk I am so excited to finally share my new kitchen with you today! Seeing these beautiful pictures makes the last two months of mess and chaos…