Daniel and Jade bagged their first win in kitchen week after using their extra gnome point. It was a very competitive kitchen week on The Block, with high scores and high praise all round. Harry and Tash and Jimmy and Tam came joint close second by just half a point. Nail-biting stuff!
Let's recap the rooms from what is always one of the most exciting weeks on the show…
Harry and Tash | 29/30 | Joint 2nd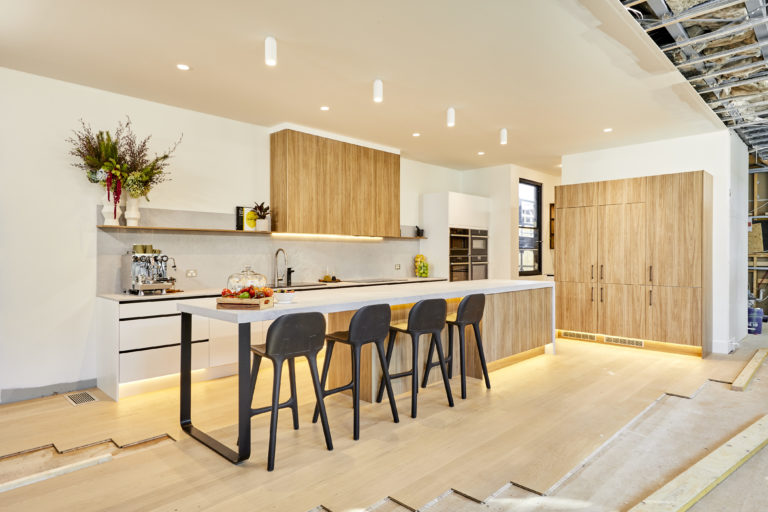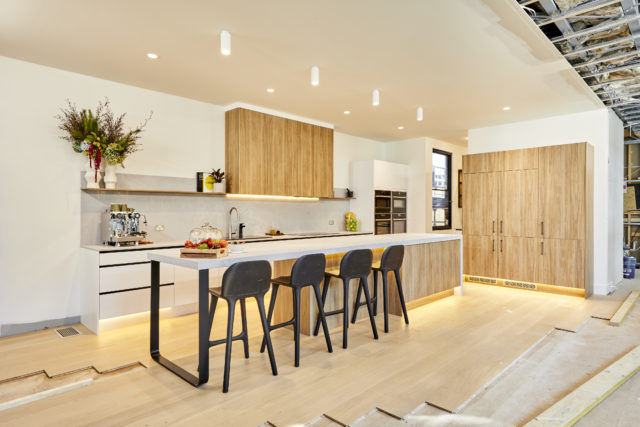 The judges immediately loved the 4m+ island bench, which Shaynna called a catwalk!
Neale said it was the perfect kitchen for 2020 with all the touchpoints of luxury. They loved the floor, the stone, the timber doors, the sliding covers on the sink, the (very expensive) coffee machine and the ducted vacuum (me too!).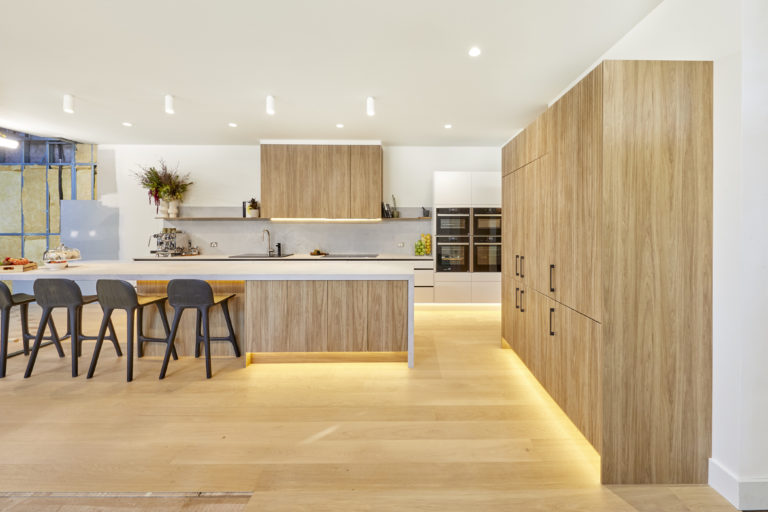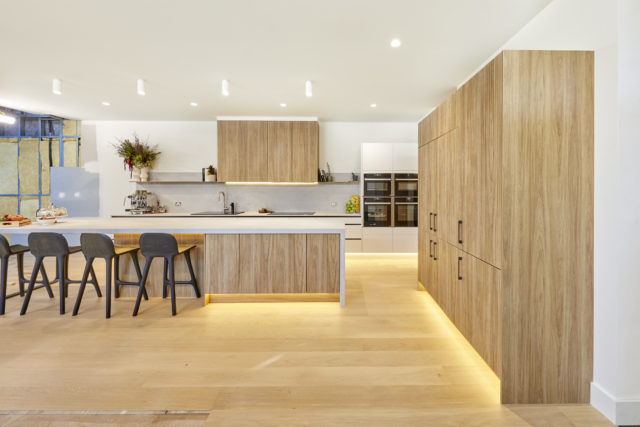 They criticised the lack of powerpoints in the island bench, the mismatching taps and the lack of bin in the main kitchen space but they were minor problems. They also loved the butler's pantry which did everything it needed to.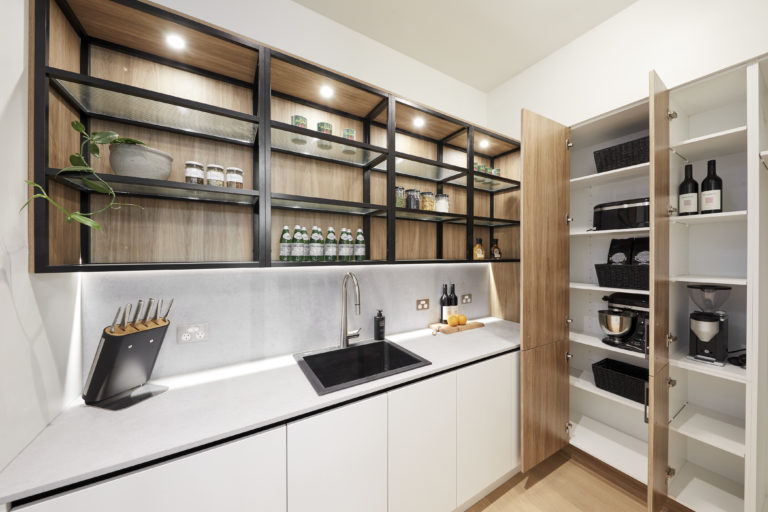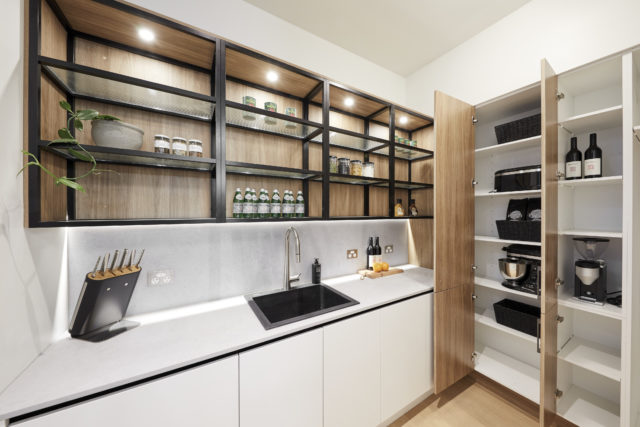 "Everything in here looks, presents and is pretty much perfect," said Darren.
Pick to buy: THAT coffee machine!

Sarah and George | 28/30 | Joint 3rd place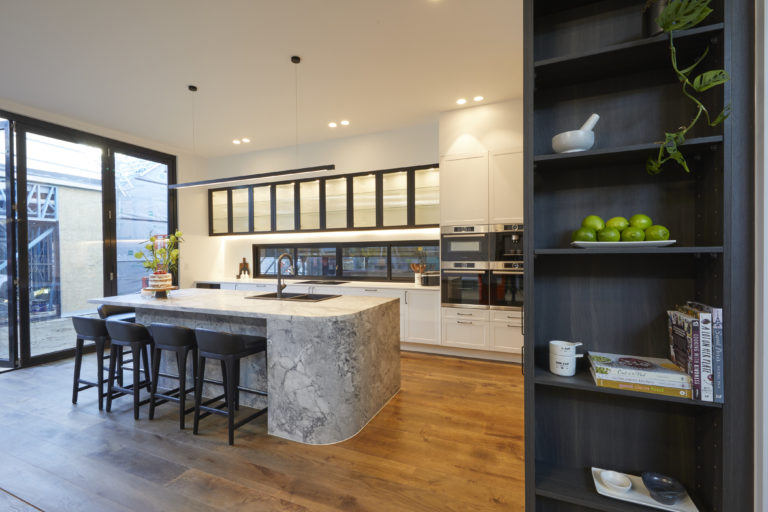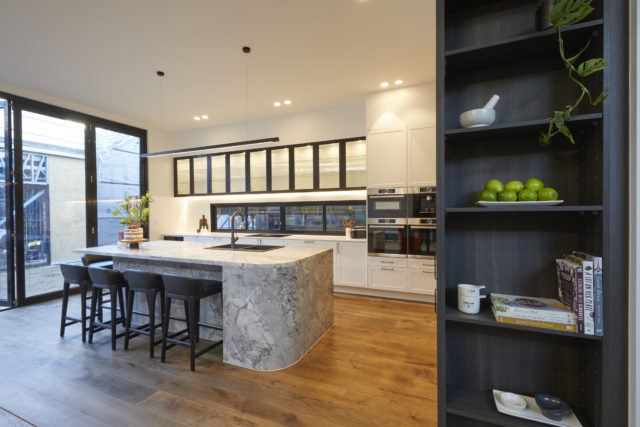 There were a lot of curves on The Block this week, including in Sarah and George's house! Their stone curved kitchen bench was a work of art according to the judges. Darren hugged it, he loved that much. "That is a monolith, that is amazing," said Neale. Darren said it was next level stone masonry.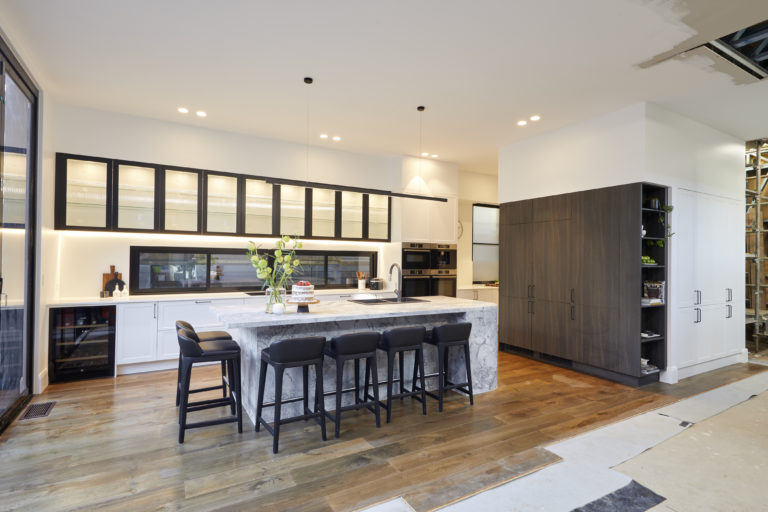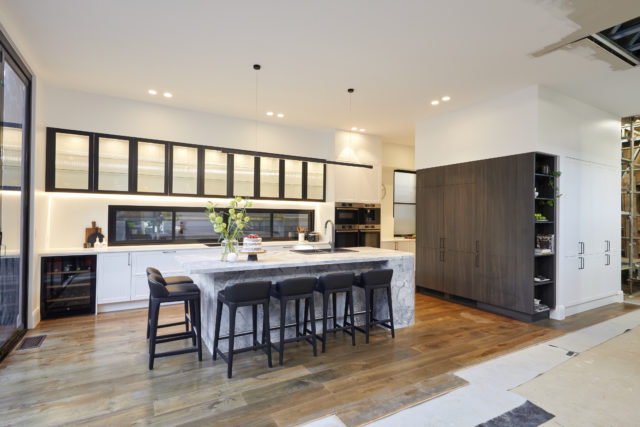 The one criticism in the kitchen was that the cupboards were too high. So much so, Shaynna could hardly reach them at all. But the glass in them referenced the 1940s period of the house, which was a nice touch.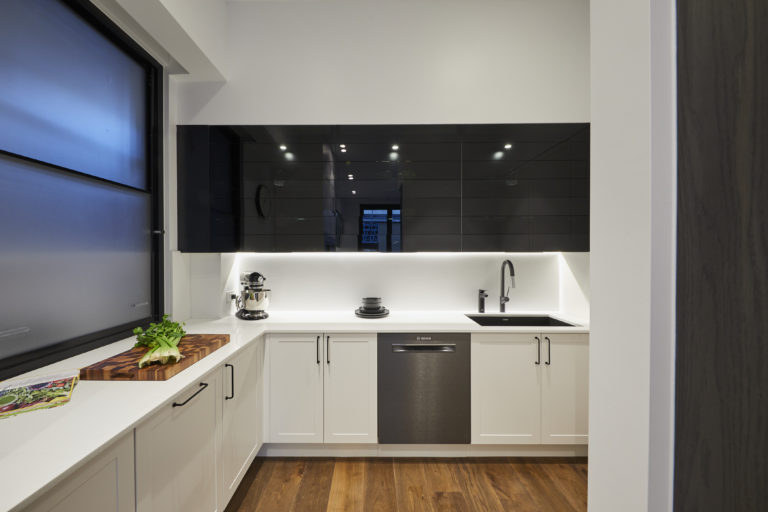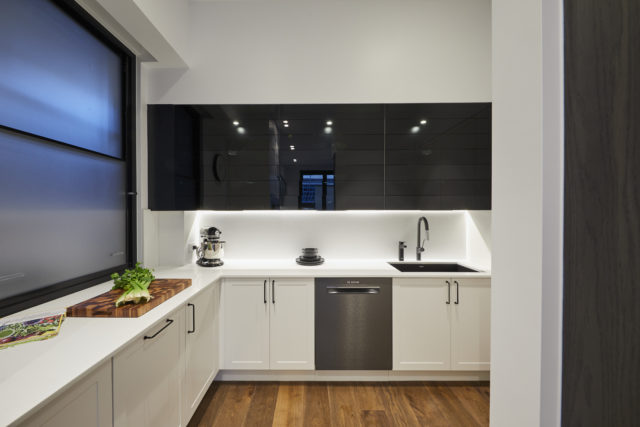 They wished they'd put a single sink in the island top and a double in the butler's.
"It's a kitchen where anyone is going to walk in and be absolutely blindsided by this bench," said Neale, so much so they'd forgive some of its minor issues.
In their butler's pantry the judges were very impressed with the louvre glass cupboard (I'd hate to clean them, anyone else?!).
But even with a high score of 28/30, it was such a competitive week, it only put them third place!
Pick to buy: Billi sparkling, boiling and chilled filtered water system and tap
Daniel and Jade | Week 6 | 28.5 + 1/30 | 1st place
Getting master craftsman Christian Cole on board for their curved timber bench this week paid off. Big time!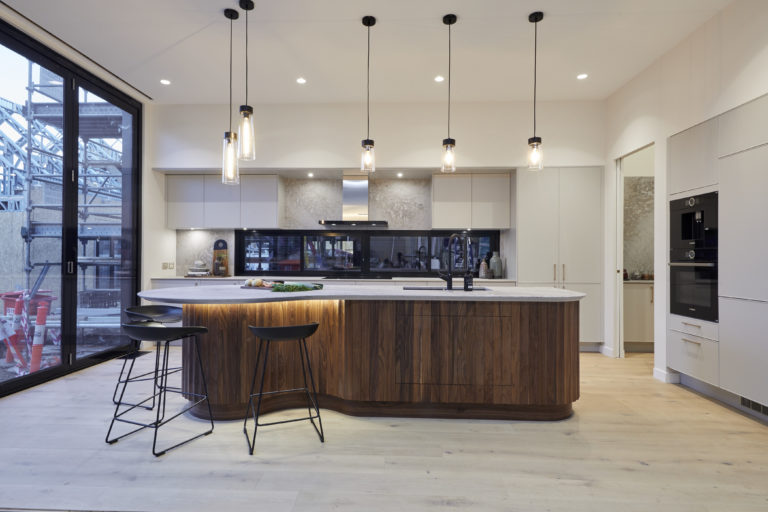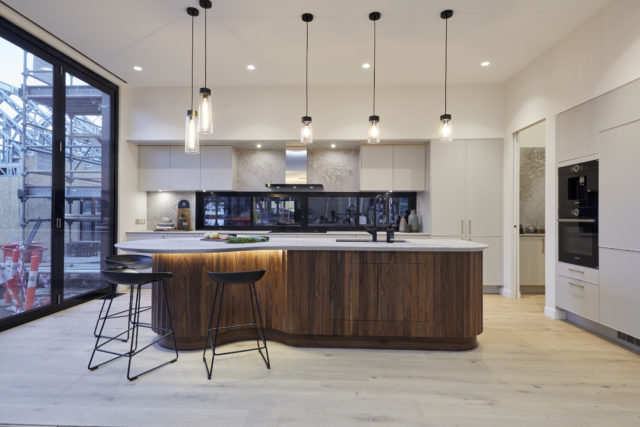 Shaynna said it was beyond a work of art. Neale said it was a beautiful nod to the Deco era too. "This is like an heirloom, this will stand a lifetime," Shaynna said. Darren said it was great how you could comfortably sit five people to eat together too.
Darren didn't like the pendant lights and felt there weren't enough powerpoints. The judges loved the cabinetry and handles though. Darren said all the details were fantastic.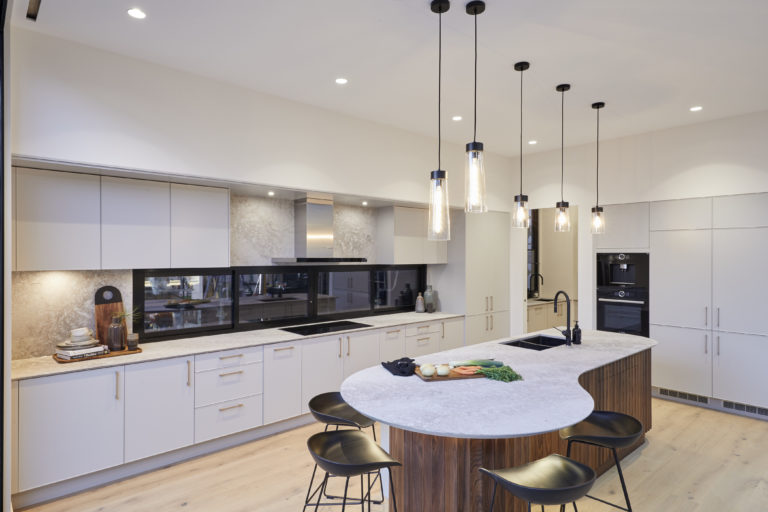 They liked that they split up the ovens between the main kitchen and the butler's pantry. "It's a very well thought family kitchen but it's also perfect for a passionate cook and entertainer," Neale said.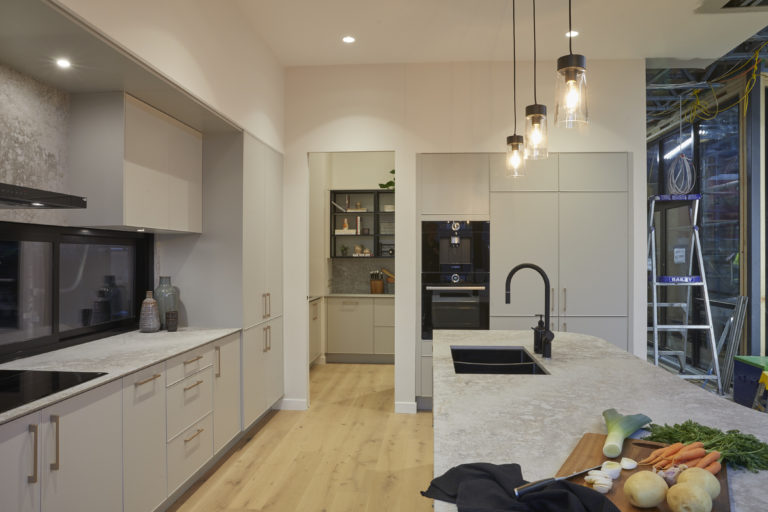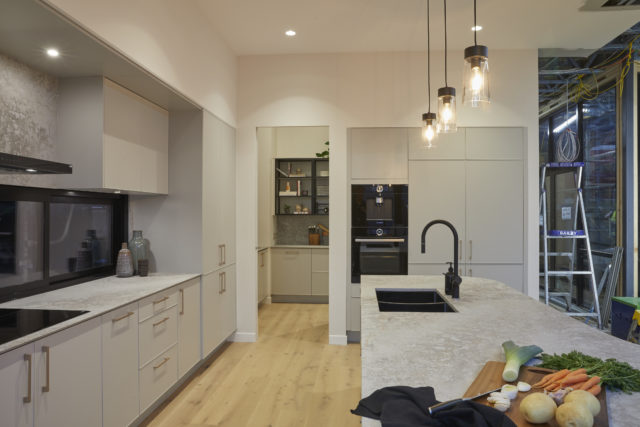 Daniel and Jade used the extra point gnome they won at the pottery challenge to take out their first win on The Block. They needed the money so the $10,000 from Ford couldn't have come at a better time!
Pick to buy: Precinct oak timber flooring

Luke and Jasmin | 28/30 | Joint 3rd place
Shaynna said the curved wall really tied in with what they'd done in last week's bathroom. "We're really experiencing some exceptional kitchens today," said Neale. "I feel like these are kitchens that are ahead of the curve." Pardon the (unintentional) pun!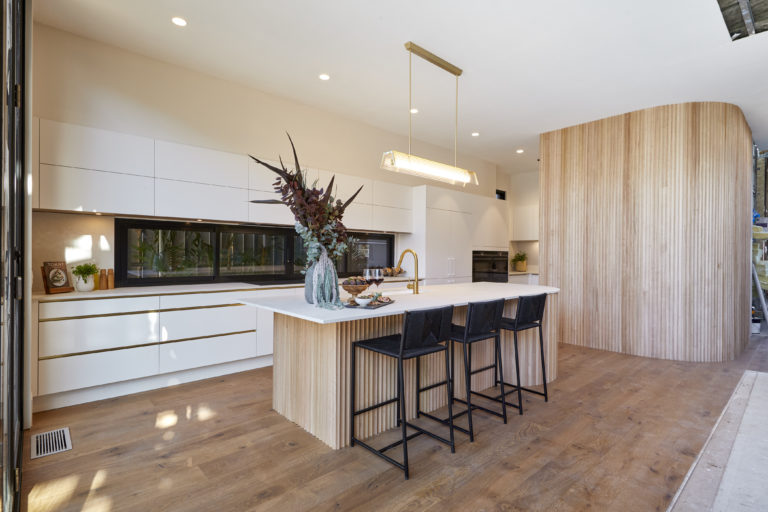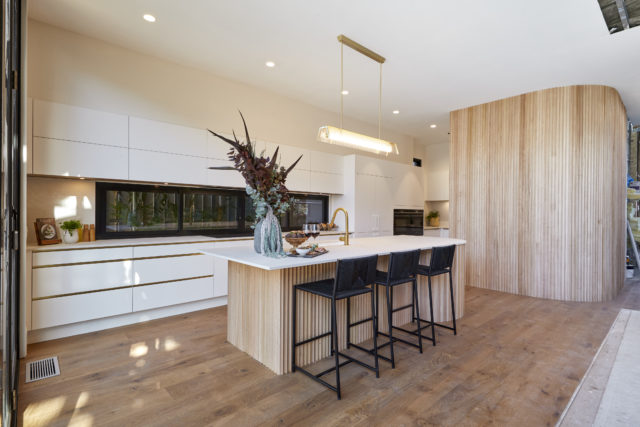 Darren said the brass tapware gave a real sense of warmth and tied in well with the palette. Shaynna and Darren loved the pendant too. They also loved the timber laminate on the bottom of the cabinets.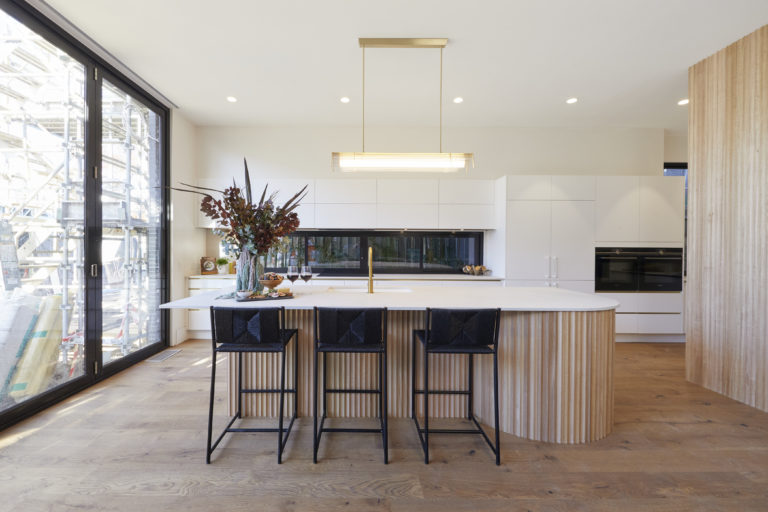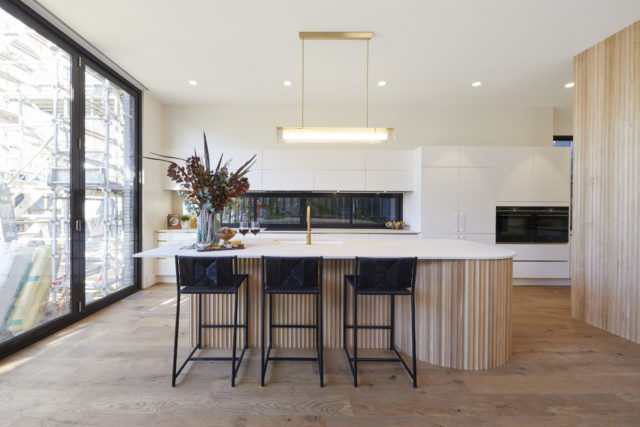 Shaynna wasn't sure about the oven placement and thought they could have been stacked. Darren took issue with the lack of powerpoints.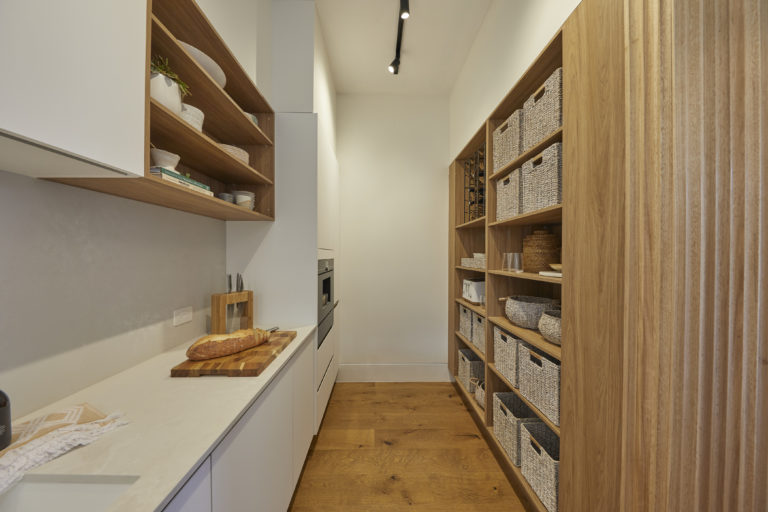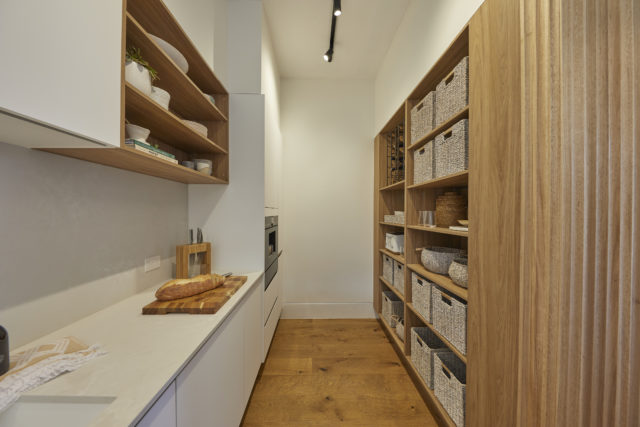 They loved all the pullout features in the pantry but didn't like the basket storage.
"For me, this is a dream kitchen," said Darren. "I just love everything about it."
I think this one had to be my personal favourite this week, although if it could somehow be combined with Sarah and George's curved stone island bench, that would be great!
Pick to buy: Dimmable pendant in brass.

Jimmy and Tam | 29/30 | Joint 2nd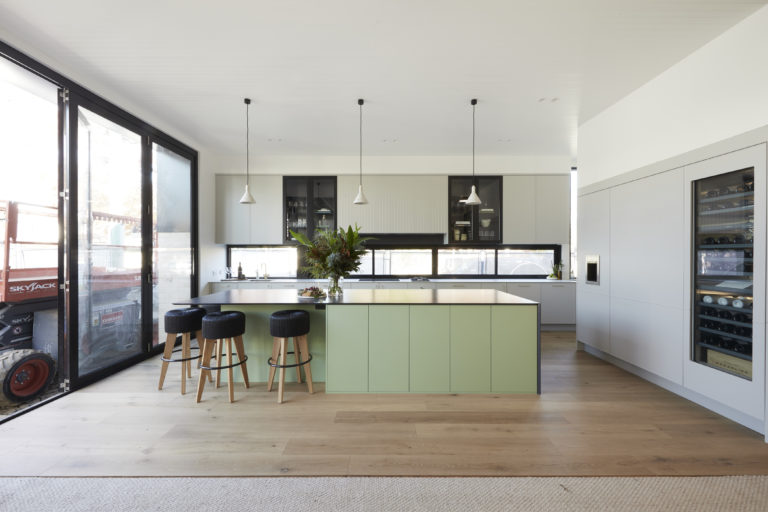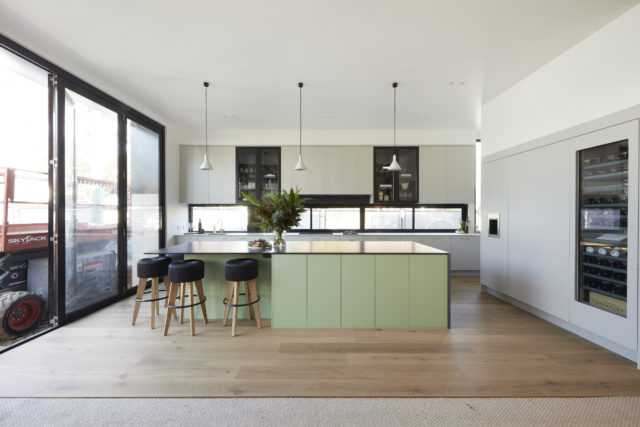 Their $120,000 of Gaggenau kitchen appliances certainly made an impression! And the judges kept saying the colours shouldn't work but they did! Mint green, brass and dark charcoal!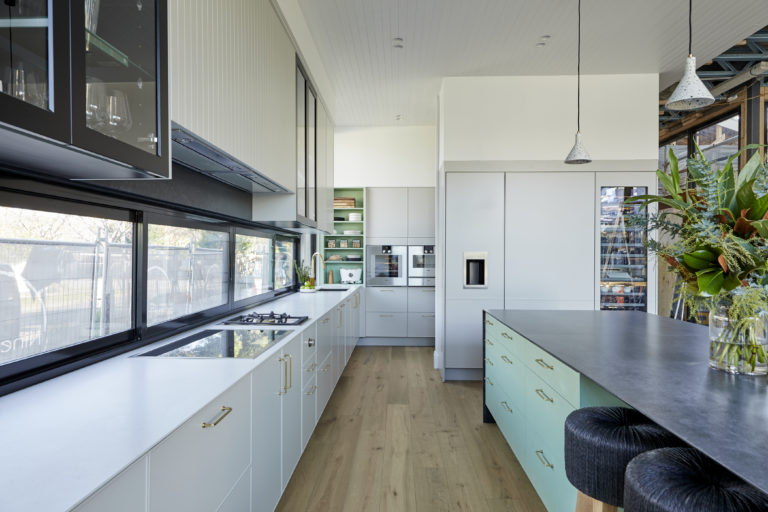 Darren said it was "kooky" and Neale said it was very 1950s but also very appropriate to today. "This one to me is truly bespoke," he added.
Shaynna couldn't turn a blind eye to the too-tall stools but that aside, she said "it's stunning from every angle."
The thousands of dollars worth of wine in the wine fridge impressed them too.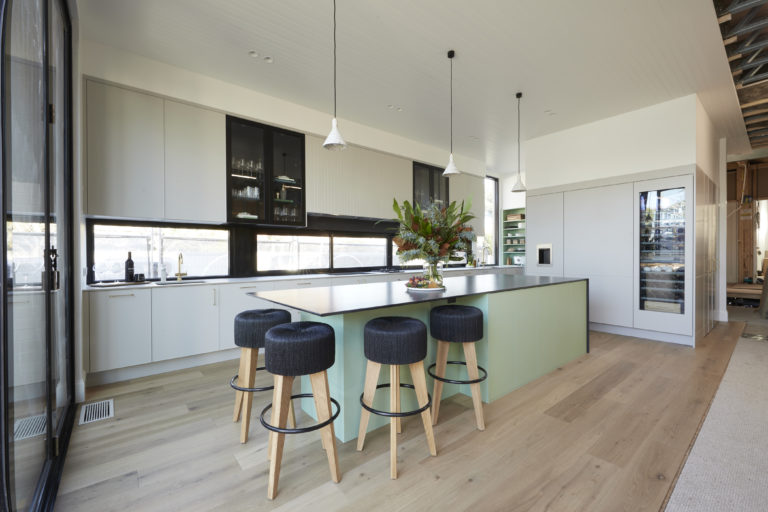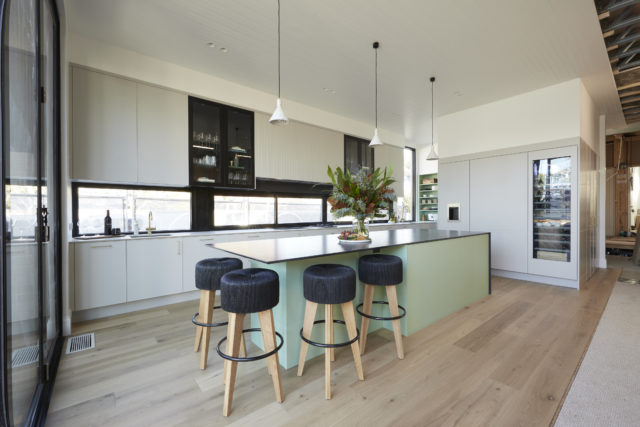 Neale said as a magazine editor he would have liked to have published all of the kitchens because they were all trendsetting in their own way.
Pick to buy: Scala sink mixer in tumbled brass
Come back tomorrow for stylist Jono Fleming's thoughts in his regular column!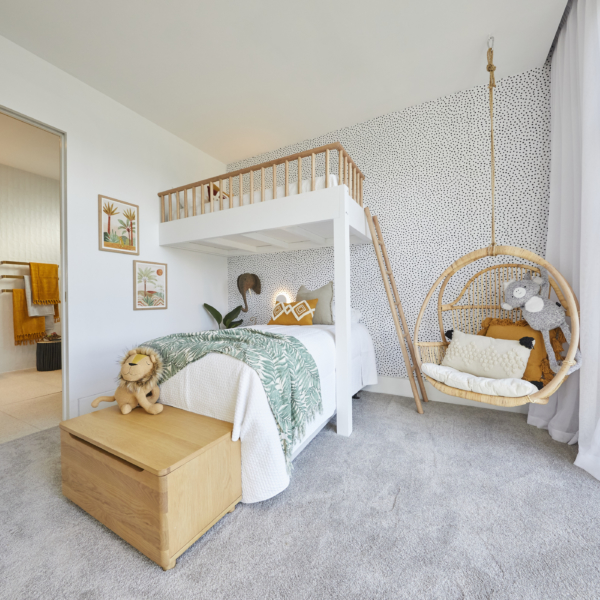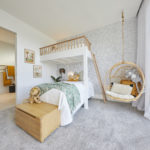 The Block 2020: Luke & Jasmin's week 5 perfect score
We couldn't watch The Block last night so this week's judging recap comes from our friends at The Block Shop. This week, the couples had to tackle a guest bedroom…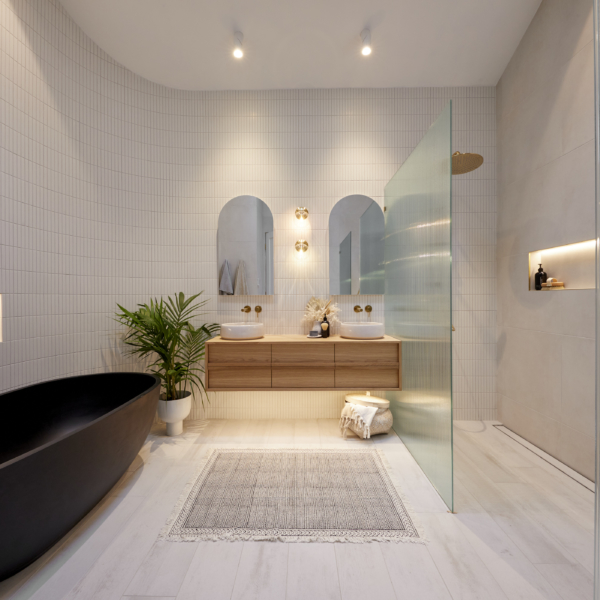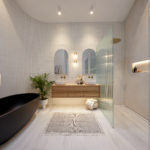 The Block 2020: master en suite reveals
Well, I have to say, I was IMPRESSED by The Block contestants this week. Seriously impressed! There were high scores across the board and deservedly so! My personal favourite had…