When he met a woman who was into tools, restoring furniture and rescuing interesting pieces, designer, joiner and cabinet-maker Christian Cole knew he was onto something.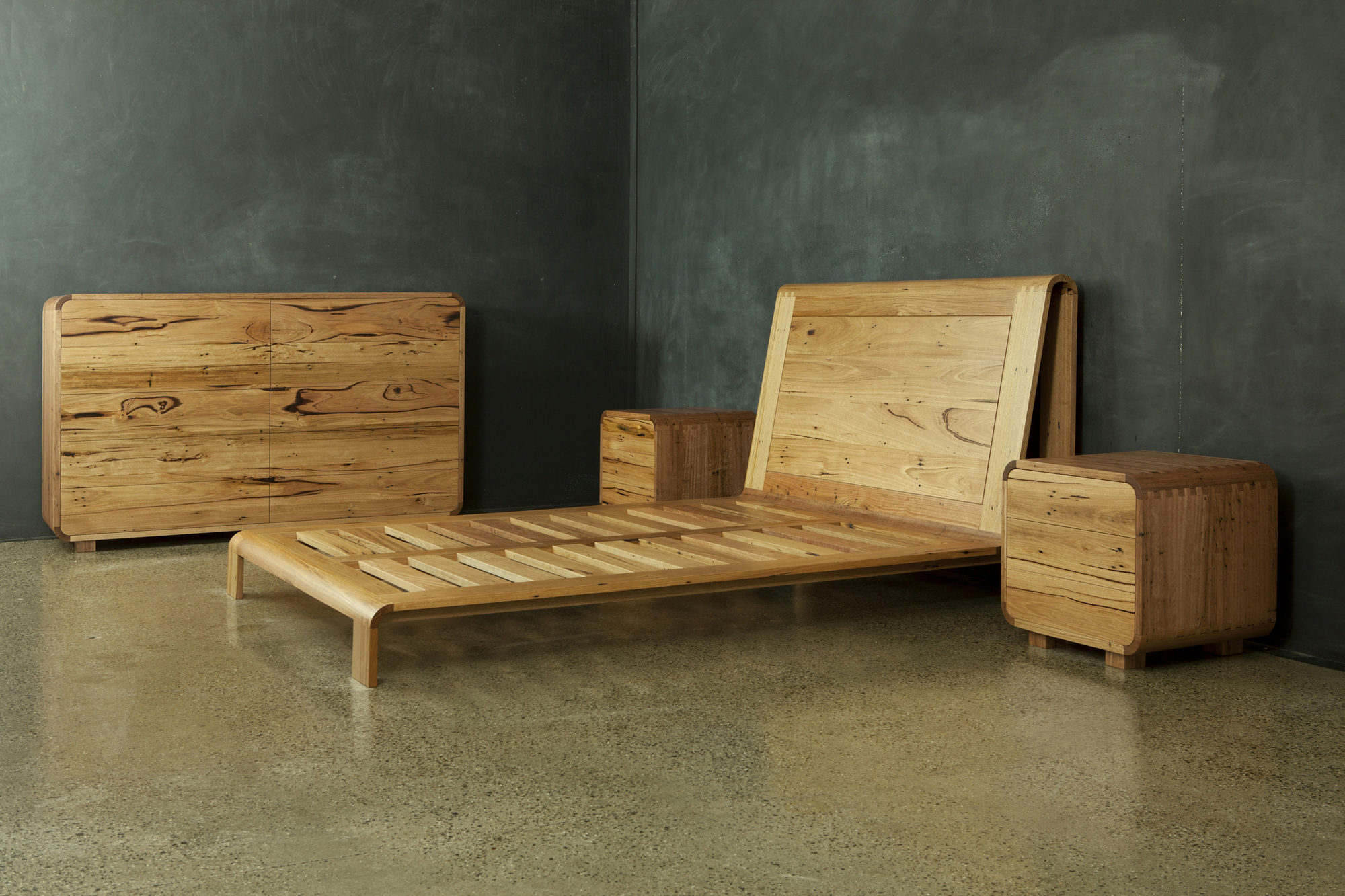 Last year another dream was fulfilled with Fiona, now his wife, and Christian, winning the 2012 Australian Furniture of the Year Best of the Best Award.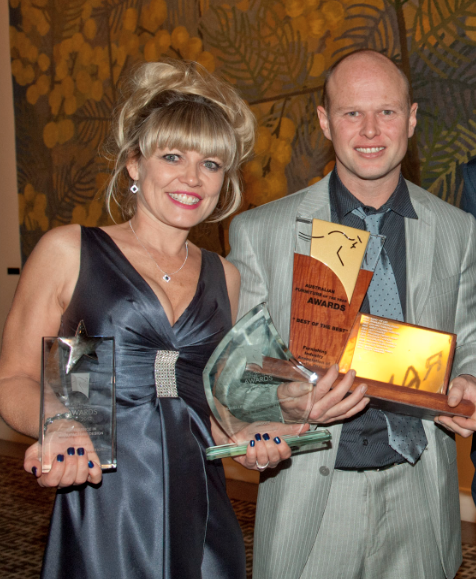 They won the Best of the Best for their Coupled Curve Bedroom Suite (above), commissioned by clients from Caulfield and created using recycled Messmate sourced from a disused Victorian brickworks and 500-year-old and fossilised Redgum retrieved from a stone quarry!
Christian Cole, a member of the Australian Furniture Association, designs and hand makes solid timber furniture and architectural joinery using recycled timber or timber sourced from sustainable plantations. Fiona often researches the history of the recycled timbers so the timber character customers buy is not only in the timber patina and hue but in the stories of its past.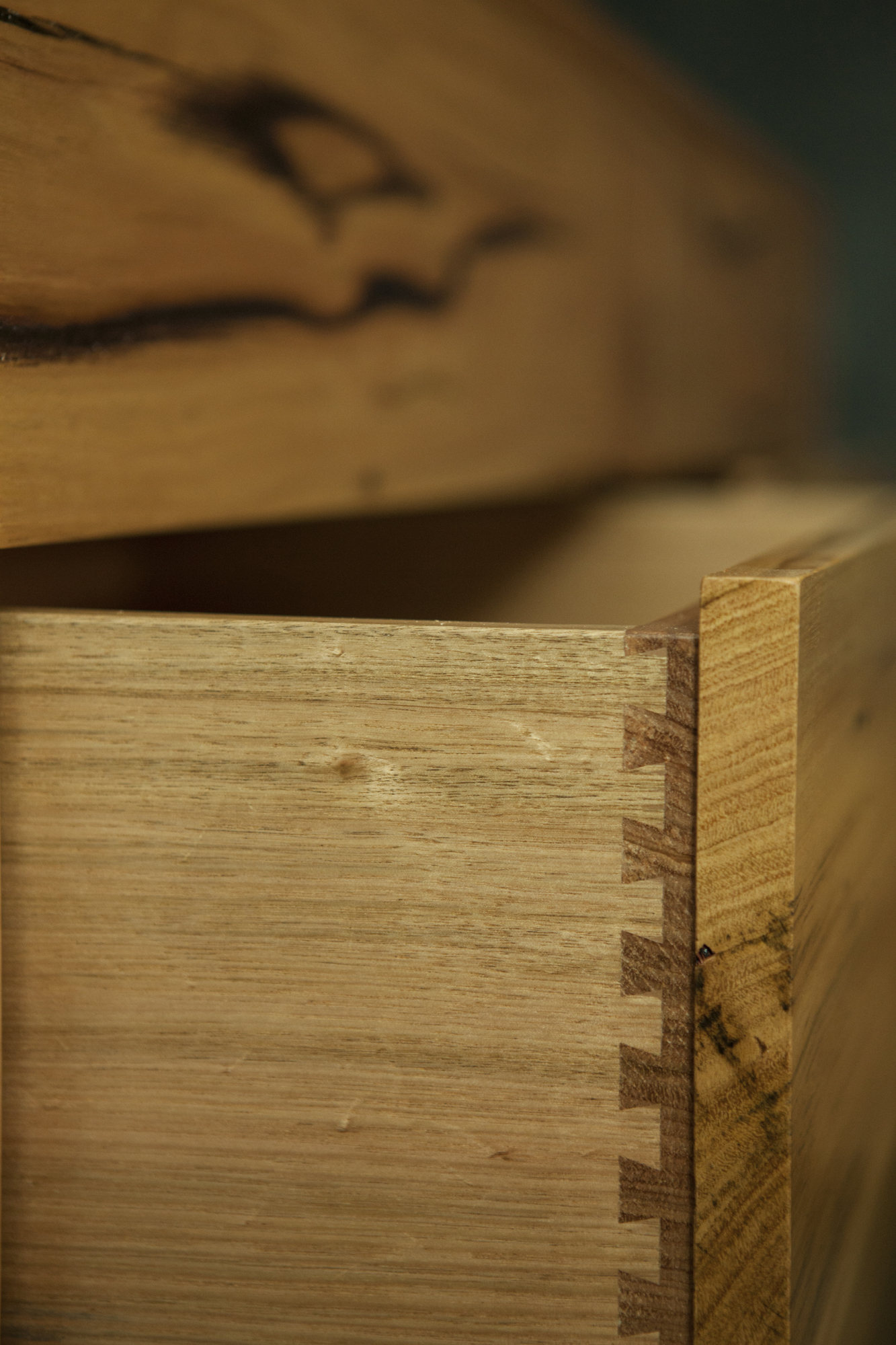 A country girl, Fiona's grandfather and father instilled in her their love of native timber and taught her its special features. She would travel to clearing sales with her father and help restore and rebuild the treasures they found together. She continued with this as a hobby, so knew what Christian, a qualified cabinet and furniture maker, was talking about when he spoke of his passion for his work.
His own background saw him come to a love of timber through extensive travel of the Australian outback as a child and subsequent school carpentry classes. Christian's experience is in creating solid timber kitchens and in fitting out large commercial projects. Together they established Christian Cole Furniture in 1999.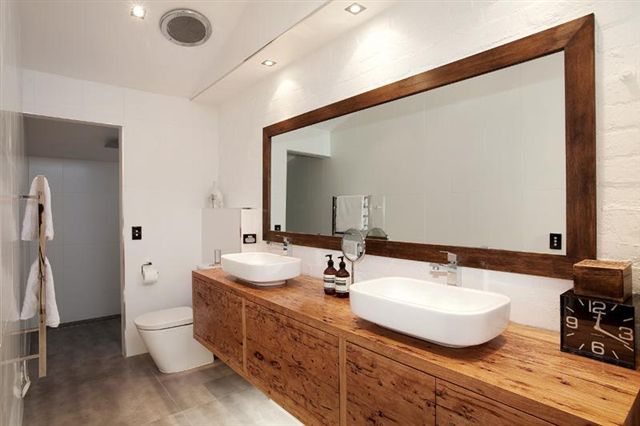 Thanks to hard work and dedication, the pair now have their own factory, a committed team of three and a popular boutique showroom. Enthusiastic, knowledgeable and passionate about timber, they inspire confidence and create masterpieces, both large (like an eight-metre boardroom table) and small, such as their popular timber Splayed Tractor Seat Stool. They now have a loyal following around Australia and abroad and showrooms in Brunswick and Coburg in Melbourne.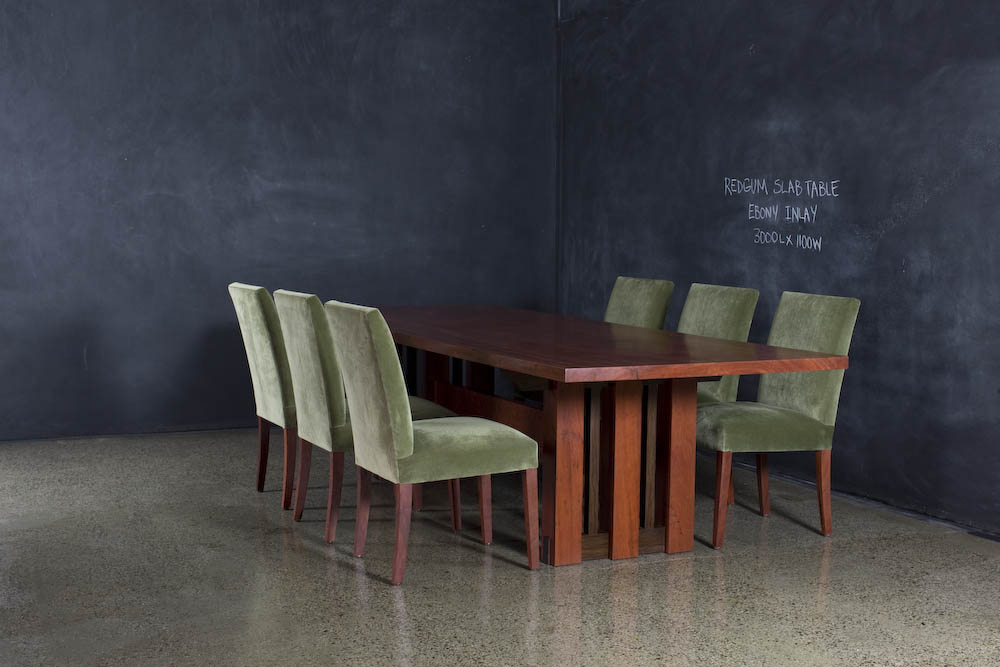 "I absolutely love what we do," says Christian. "When a customer acknowledges the work I have put into their piece I feel great! I have a great relationship with many of my clients because I've made them a number of pieces over the years. Most people know what they want and they want it done perfectly. They can't make it themselves so they have to rely on me. We look after them."