In just seven days, Temple & Webster raised $20,000 for iconic Australian charity Legacy following the outstanding success of their innovative Take a Seat for Legacy campaign.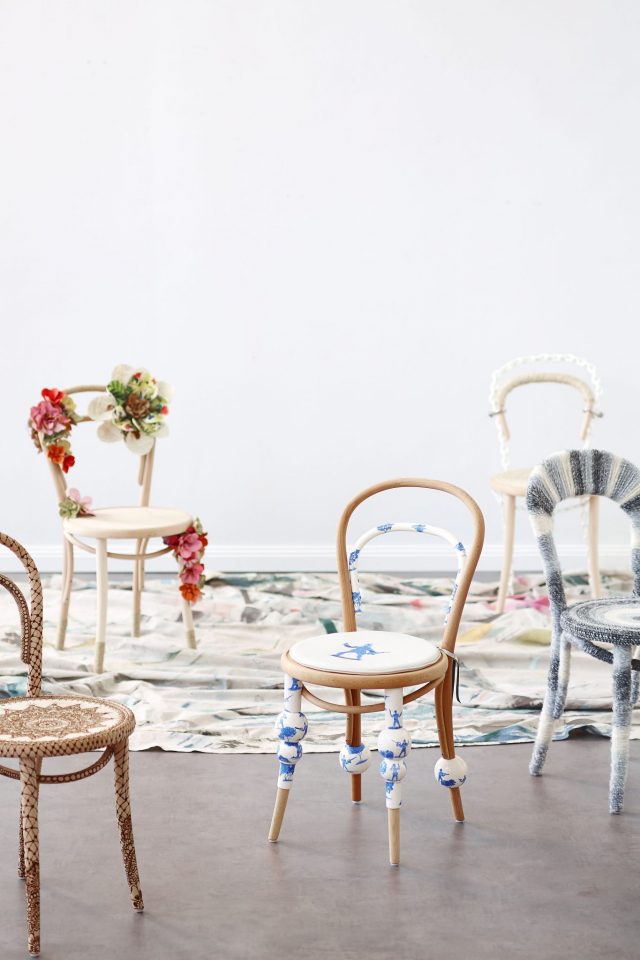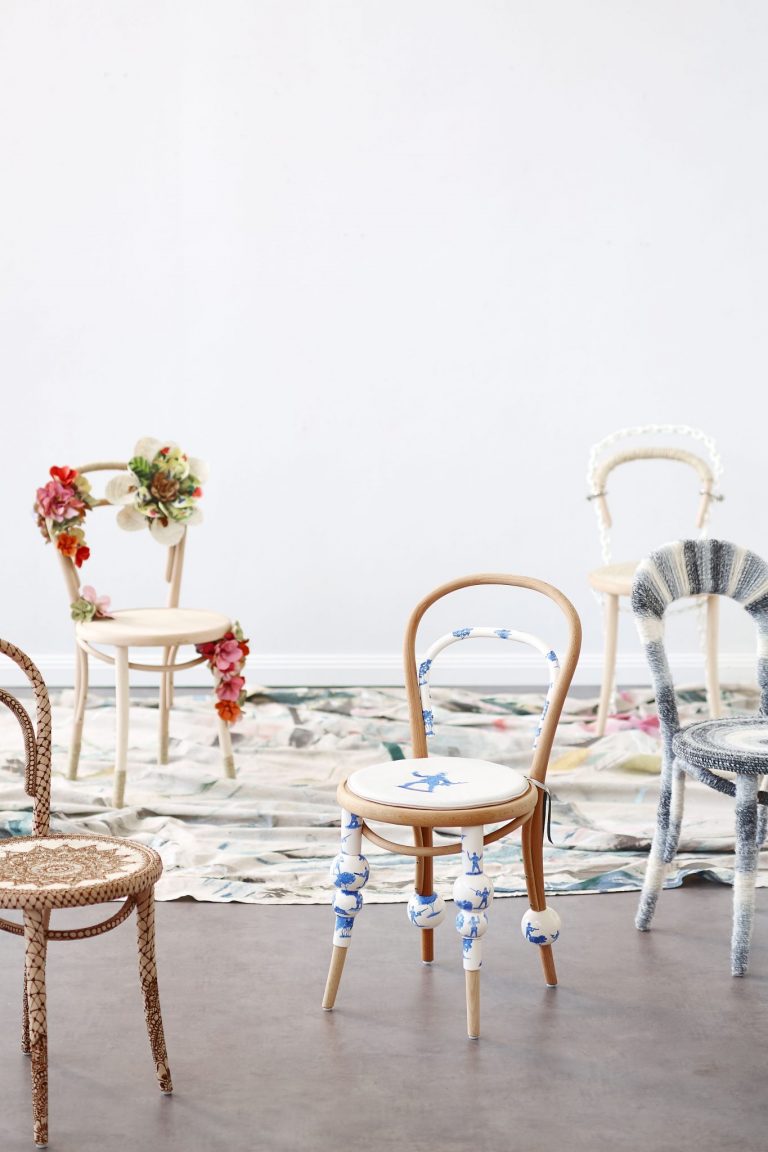 Now in its second year, the initiative saw 36 Bentwood chairs decorated, adorned and in some cases completely reimagined into sculptural art pieces by Australian personalities from the worlds of television, radio, sport, fashion, design and interiors.
Created by the likes of Paul Hogan, Johanna Griggs, Melissa Doyle, Tim Cahill, John Sutton, Magdalena Roze, Donna Hay, Megan Morton and Vince Frost, a seven-day online sale provided an opportunity to purchase these one-of-a-kind creations at auction.
It raised significantly more funds than last year, with the highest contribution coming from the chair created by Better Homes & Gardens presenter Johanna Griggs, whose lovingly wool-wrapped chair sold for $2,975.