After the success of last year's Take a Seat for Legacy initiative, Temple & Webster are back with round two, asking 40 Australian personalities from the worlds of television, radio, sport, fashion, design and interiors, to design and create original chairs.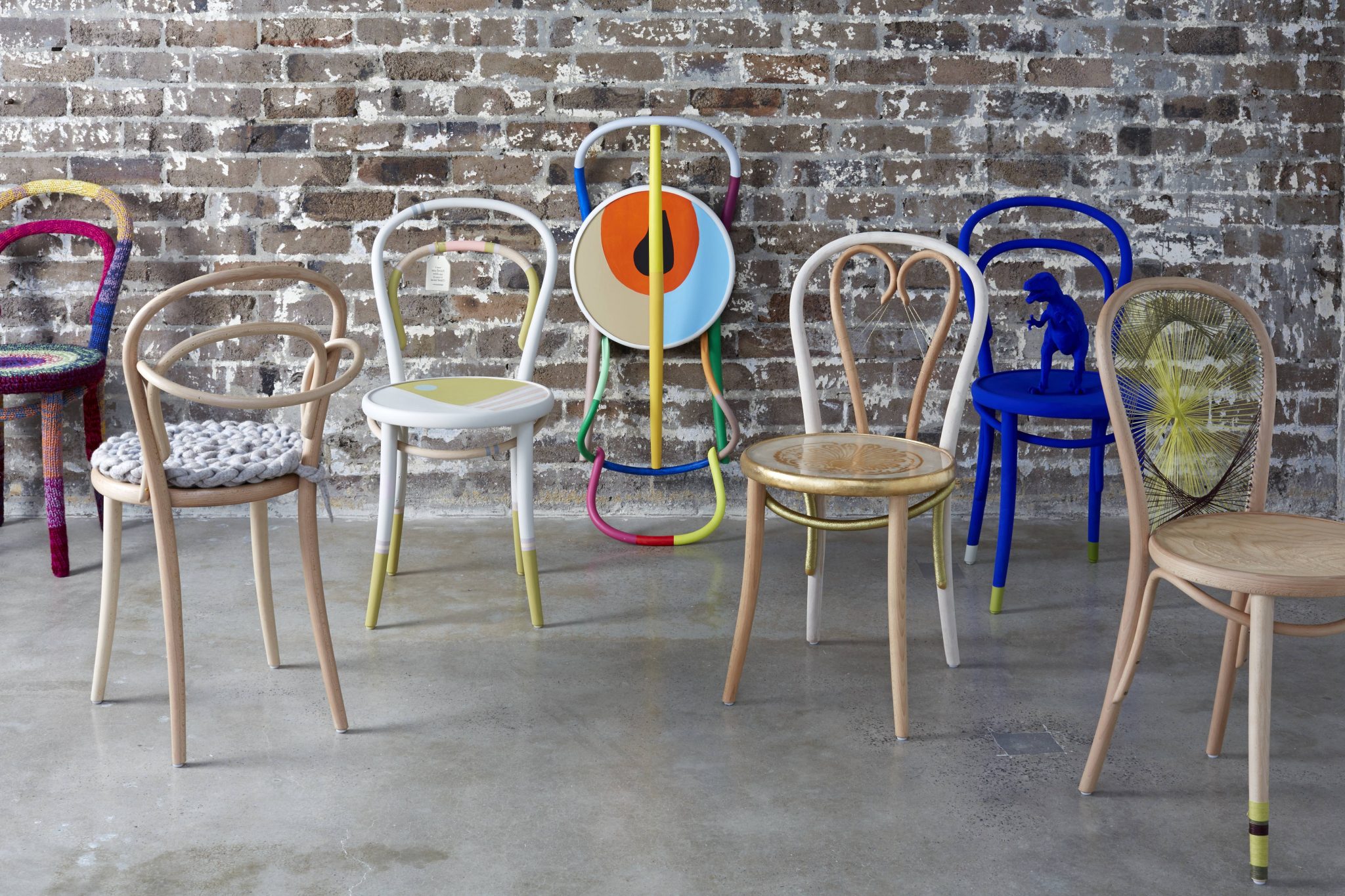 Going on display to the public at The Grounds of Alexandria on the weekend of the 24-to-26 October, visitors will get the chance to view a range of unique and stunning chairs, conceived and created by people such as Tim Cahill, Paul Hogan, Johanna Griggs, Melissa Doyle, Rebecca Judd, John Sutton, Todd McKenney, Magdalena Roze, Donna Hay, Sibella Court, Vince Frost, The Grounds favourite Kevin Bacon (he pig!) and many more.
Devised by Temple & Webster, Take A Seat aims to raise awareness and provide vital funds to support the families of Australian Defence Force personnel. For those wanting to take their favourite creation home with them, the chairs will also be available to purchase on the Temple & Webster website. The sale will run from 7pm on Wednesday 22 October until 11pm Thursday 30 October, with 100% of proceeds going to Legacy.
We absolutely love this initiative. Stunning one-off chairs and money raised for a fantastic and important charity. Get involved!