Winter interiors are all about texture and layering, says interior stylist Steve Cordony. "By using trays or books to elevate and showcase accessories, or different fabrics, you can create layers and texture within a monochromatic space so it has depth and dimension, and doesn't feel flat or too safe."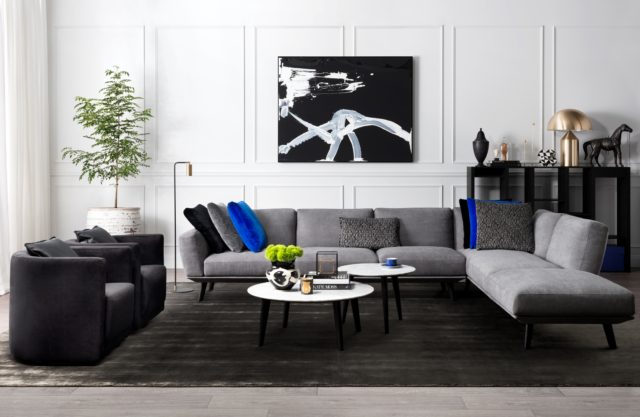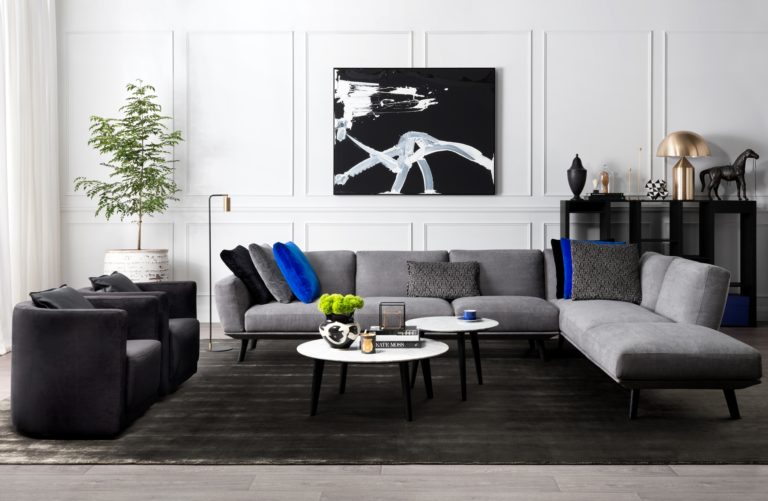 We love that pop of Yves Klein Blue!
Masculine and luxurious, Steve's latest collaboration with King Living is a great example of this layering and texture at play. We love the pop of Yves Klein Blue, the monochrome abstract painting and the way all the elements come together to create a cohesive, super-stylish whole.
"When designing a space, I always want to create an element of glamour but more importantly a space that feels layered and has soul. By incorporating textural elements and interesting quirky pieces against a monochrome base, it allows the space to have many different elements that come together to create one beautifully styled and layered room," says Steve.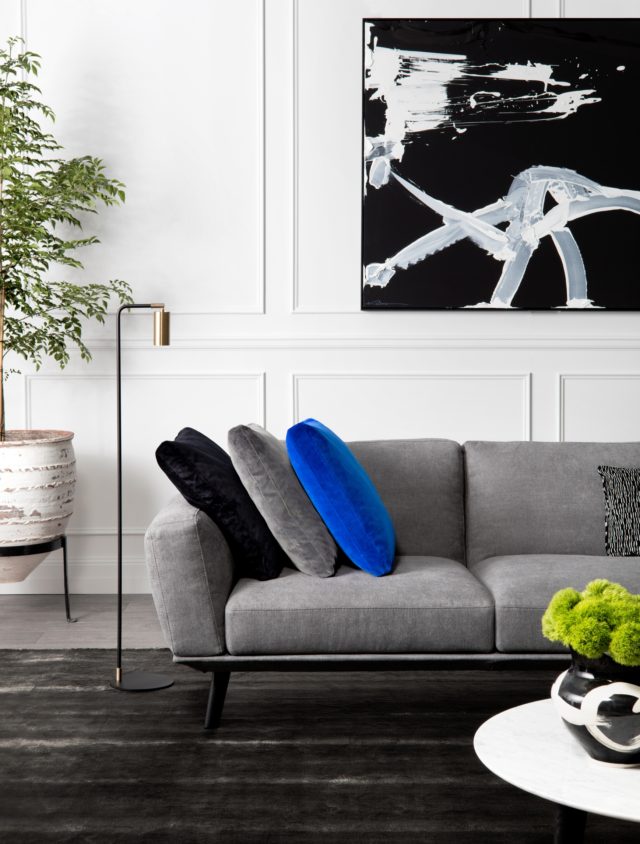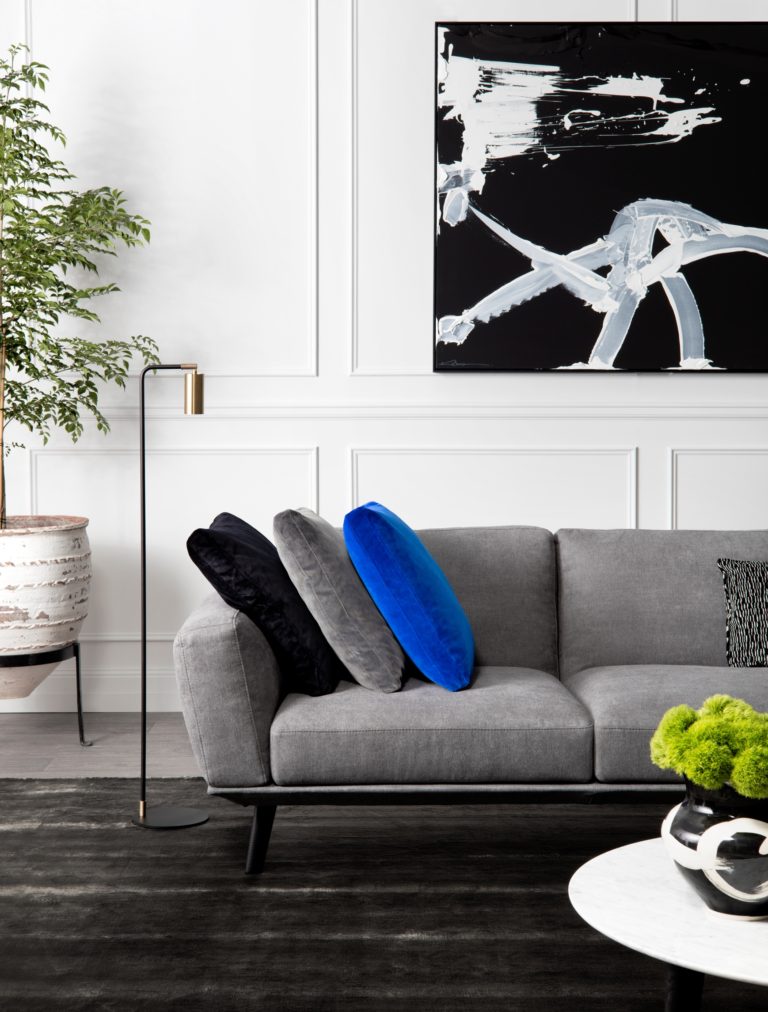 The undoubted star of the show, King Living's Neo Sofa, makes us want to curl up with a good book or possibly sip a martini – or even do both! "I love the generous proportions of the sofa, and the fact that you can reconfigure the chaise to suit you. This allows you to move things around and change your space without having to change the sofa itself," says Steve of the flexible, timeless piece. "The design has traditional elements, which make it an instant classic, but is contemporary too."
A big fan of candles and books, Steve believes they're the finishing touch to any room. "I love creating a space that has beautiful accessories and furnishings but creating a sensory experience within a space using scented candles is key. Books give your space a soul and are the perfect styling tool to create vignettes and 'shelfies'!"
As for wider interior trends this winter, Steve believes dusty pink, duck egg blue and shades of green are the colours to watch. He's also a proponent of metallic accents – choose accessories in brass, copper and gold and pair them with chunky wool and linen knits, raw timber and marble for a textural wonderland and cosy winter escape.
Shop the gorgeous King Living Neo sofa here.